What's new for Nextgen Reader v6.1.1.2, over and above v5.5:
Brand new logo for universal app.
Login/purchase once and run on multiple devices (Windows or Windows Phone).
New live tiles with smaller text size for headlines.
Easily configure individual tiles i.e. display only unread count, headlines or images.
Support for large screen devices (Lumia 1520).
Share articles via OS e.g. save to reading list app.
Discover new feeds or browse categories via 'add feeds' hub.
Optimized for low memory devices (Lumia 520).
Redesigned login page and fixed login errors.
Improved OneNote login (if you use 2-factor authentication).
Many other changes and performance improvements.
Known issue: Save image to phone is not supported in this release (planned).
Optimised then for both high and low end - plus NextGen Reader is a 'Universal' application, so will also run under Windows 8. The support for the Lumia 1520 phablet is especially welcome, since the previous 'make everything larger' system for the 6" screen really didn't work. Instead, we have a nicely otimised interface that works well on the 1080p display.
Here are some screens of the new v6.1.x of Nextgen Reader in action on the Lumia 1520, alongside the same version on the 768p, 4.5"-screened Lumia 1020: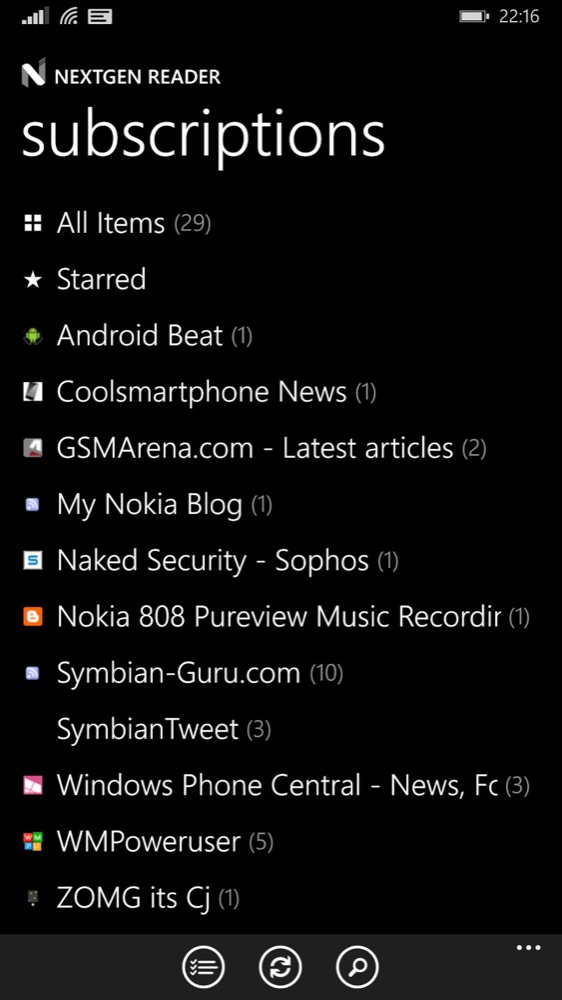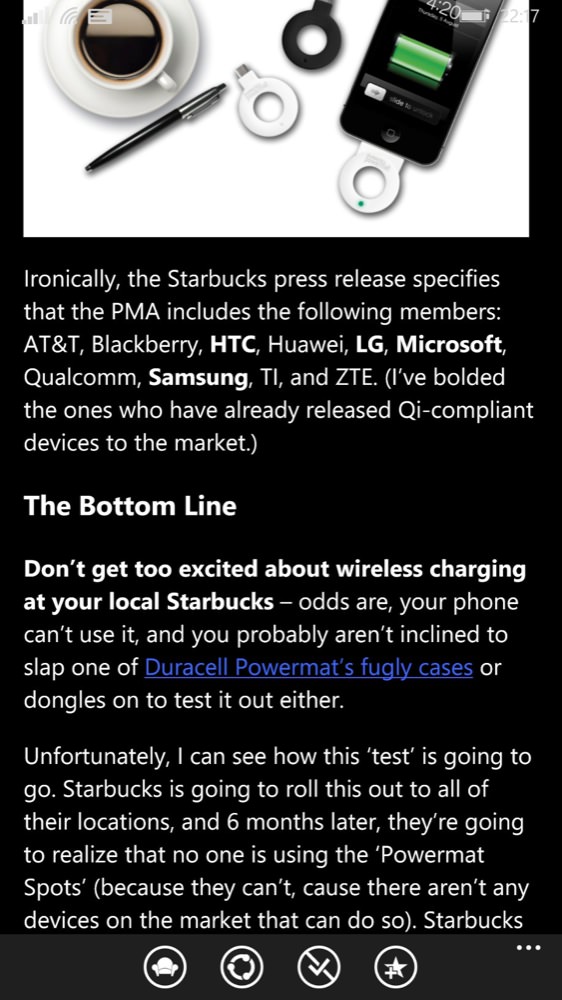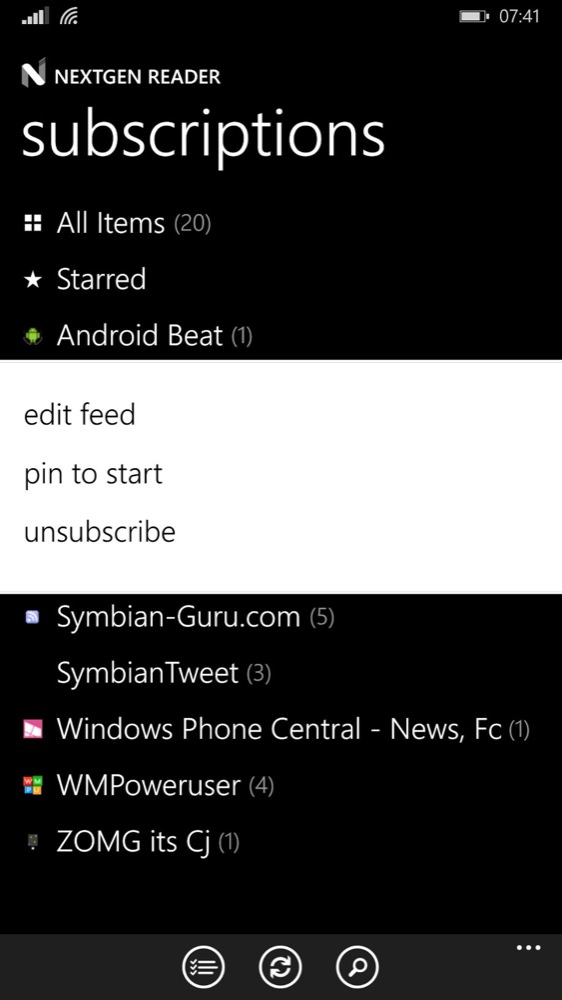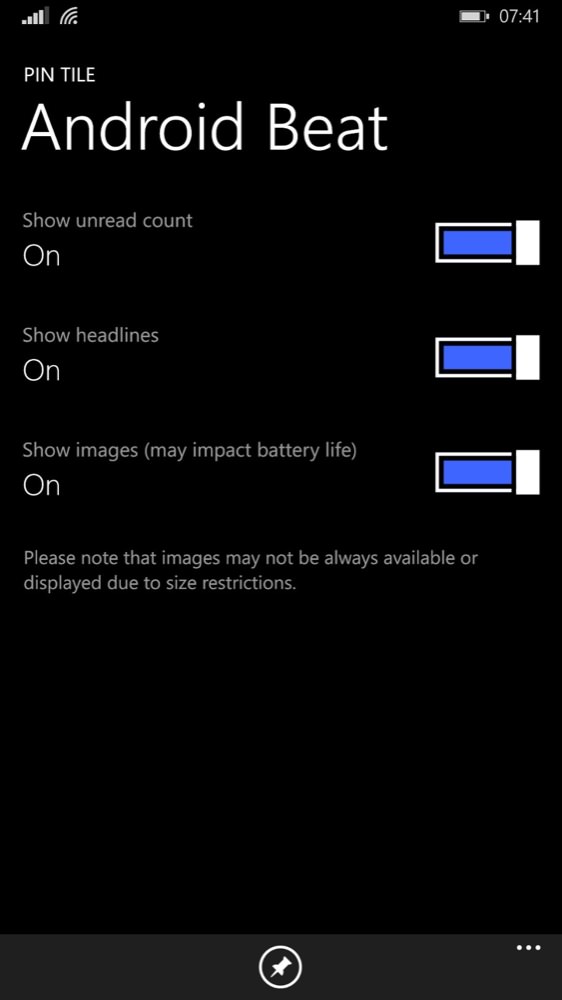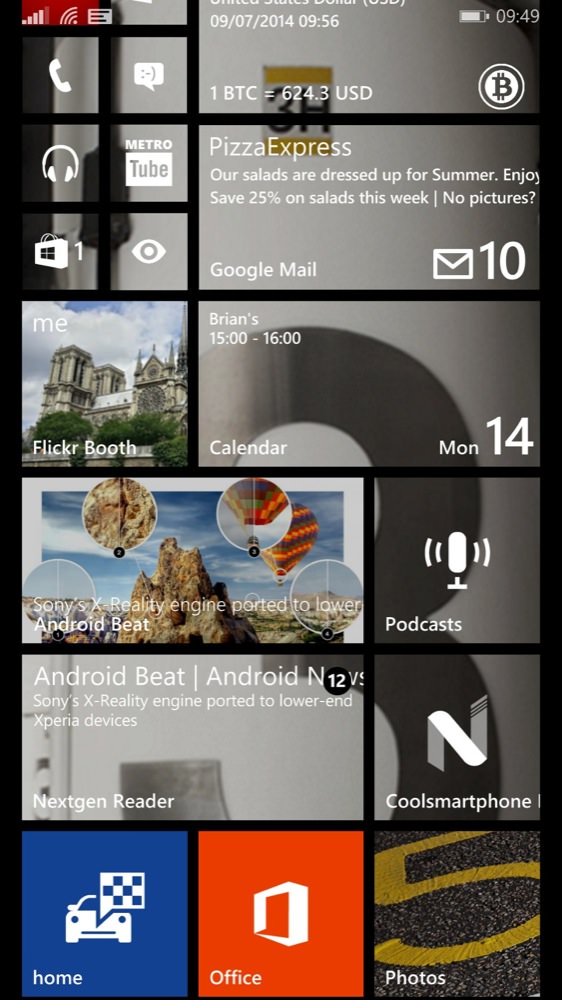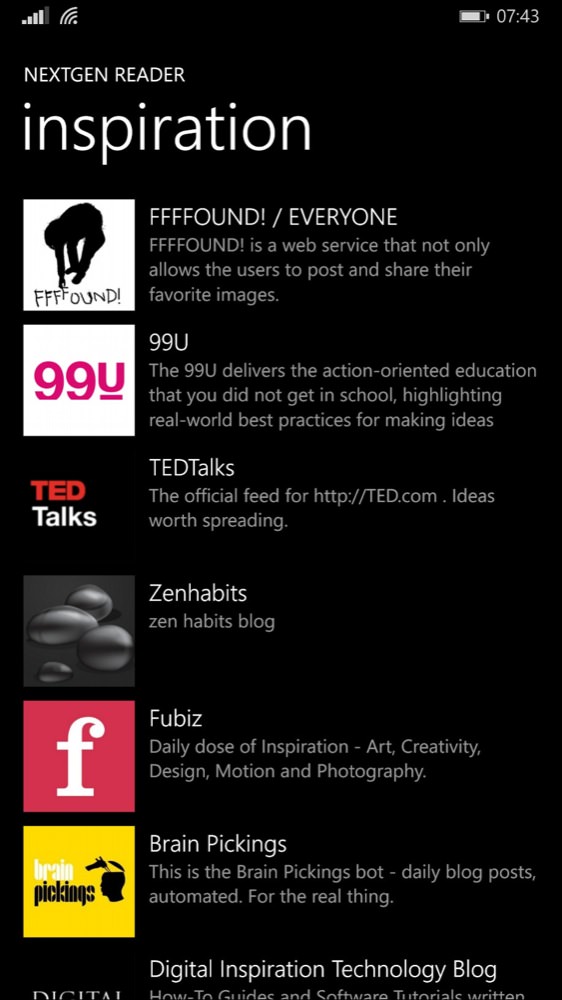 A first class set of updates for a first class application. You can update or buy Nextgen Reader here in the Windows Phone Store.