Also, from the Bookviser blog:
The version 5.4 for Windows Phone has a new feature now – Themes. Themes are designed to add atmosphere to your reading. They allow to customize any page element - background, bookmark, battery, time indicator and progress bar. Each theme also contains its own version of the app tile. Here is how one of the themes devoted to "A Song of Ice and Fire" looks like:





Once the theme is unlocked, use "APPLY THEME TO" tab to control which elements it should be applied to. For example, you can decide to change the look of the bookmark, battery and clocks while keeping default app tile and progress bar.





You will find themes in the app store and in the Colors+themes tab in Settings tab. The Theme shortcuts reflect how the app tile will look like should you choose to apply the theme to the tile instead of keeping it default.
Indeed, and it all works as advertised - the themes are fairly subtle, but that's how such things should be: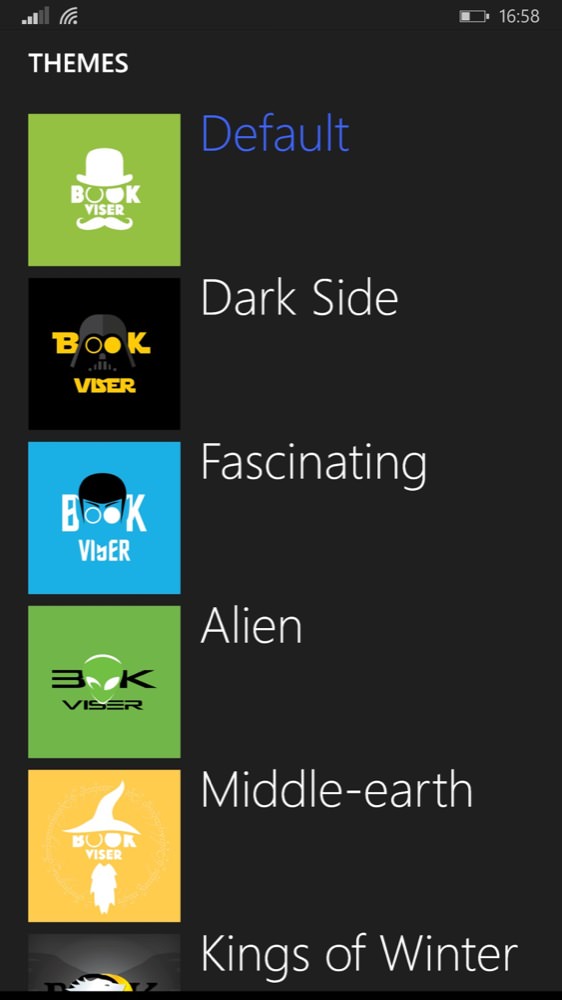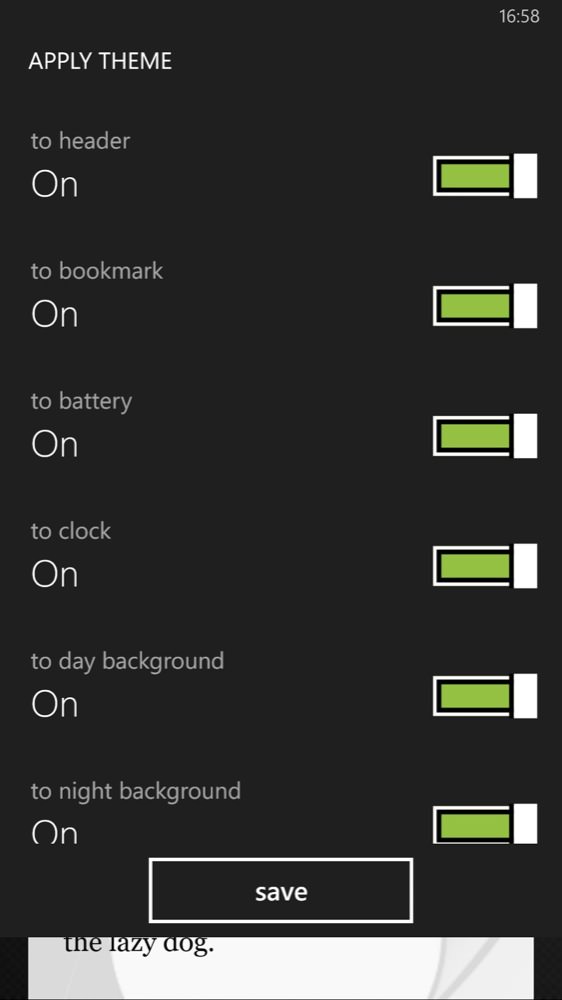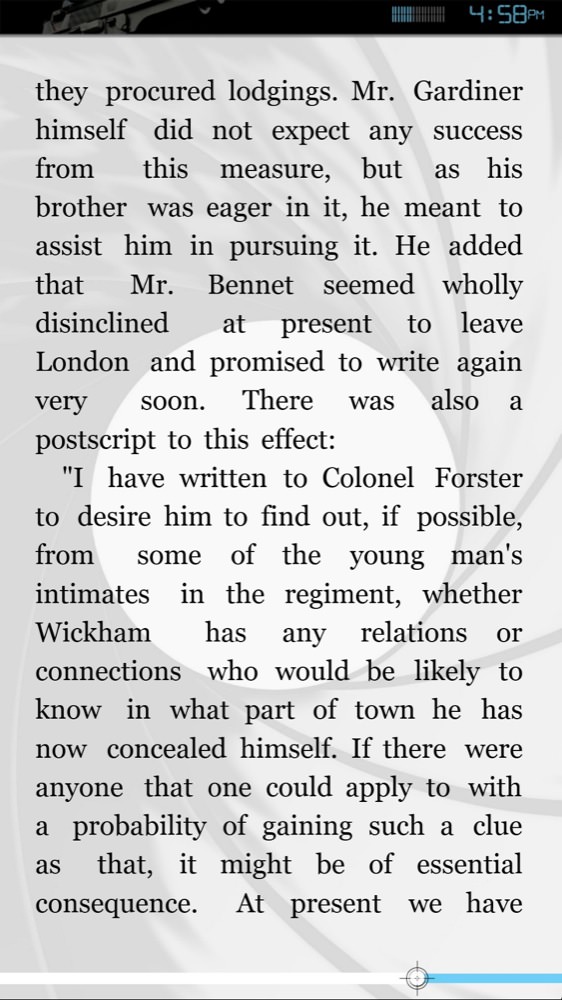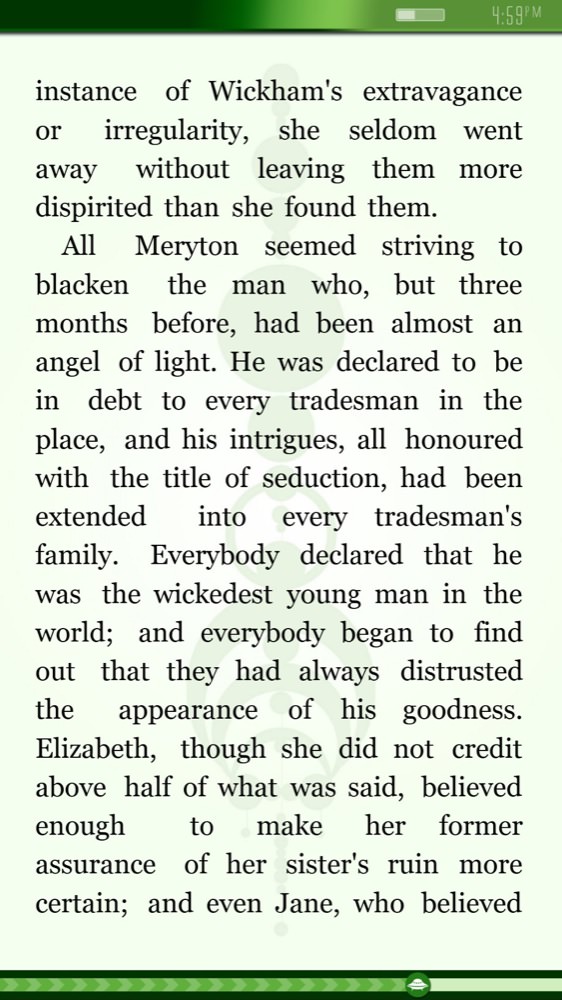 In addition to these precompiled themes, you can set your own custom image as background, though go carefully - you've got to read text over the top of it!
Highly recommended again, you can grab Bookviser Reader here in the Store for free and then try it thoroughly before experimenting with purchasing UI themes.