I should also point out that (in the UK and a few other markets) Cortana is only available for devices with the Windows Phone 8.1 Update 1 OS - don't worry, most of this hasn't rolled out yet, which is why most users here are probably on the developer preview programme. Well worth it, and quite safe, I think now. See the links in this story if you need the DP.
From the Microsoft blog post (and leaving out the USA-only NFL predictions!):
Dictionary. Sometimes, you just need to look something up on the fly. Press and hold theSearch button, and then say something to Cortana like, "Define awesome."

Health and fitness. Get answers about workouts and exercises. Press and hold the Search button, and then try asking Cortana something like, "What is a crunch?"

New interests in Cortana's Notebook. There are some new interests that you can add in Cortana's Notebook. Local apps helps you get app suggestions for events happening around you, and Best nearby gives you recommendations about restaurants, places to shop, and other spots near you based on Foursquare popularity—this will work even if you're not signed in to Foursquare. You can add these interests by going to Cortana > Cortana's Notebook >Interests > Add > Discover, and then tapping the interest you want to add.

Do more with apps. Cortana can help you do more things with apps like Facebook, Twitter,Skype, LinkedIn, and other favorites. For example, if you have the Facebook app installed and you want to go straight to your friend's wall, just press and hold the Search button and say, "Facebook, what's up with [friend's name]?"

To get ideas for what Cortana can help you with, press and hold the Search button, tap See more, and then tap an app.
Great stuff, here's proof of some of the above and a couple more useful (and one not so useful) examples besides, now working in the UK, where AAWP is based: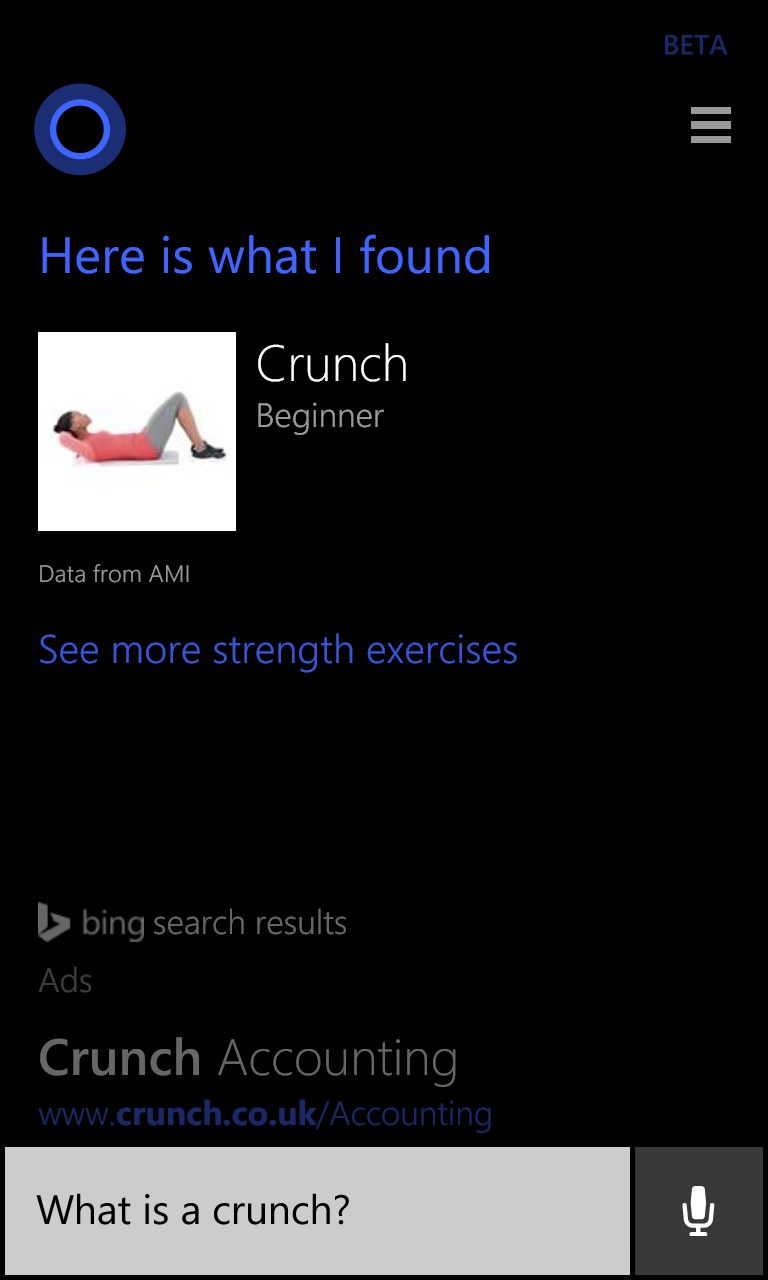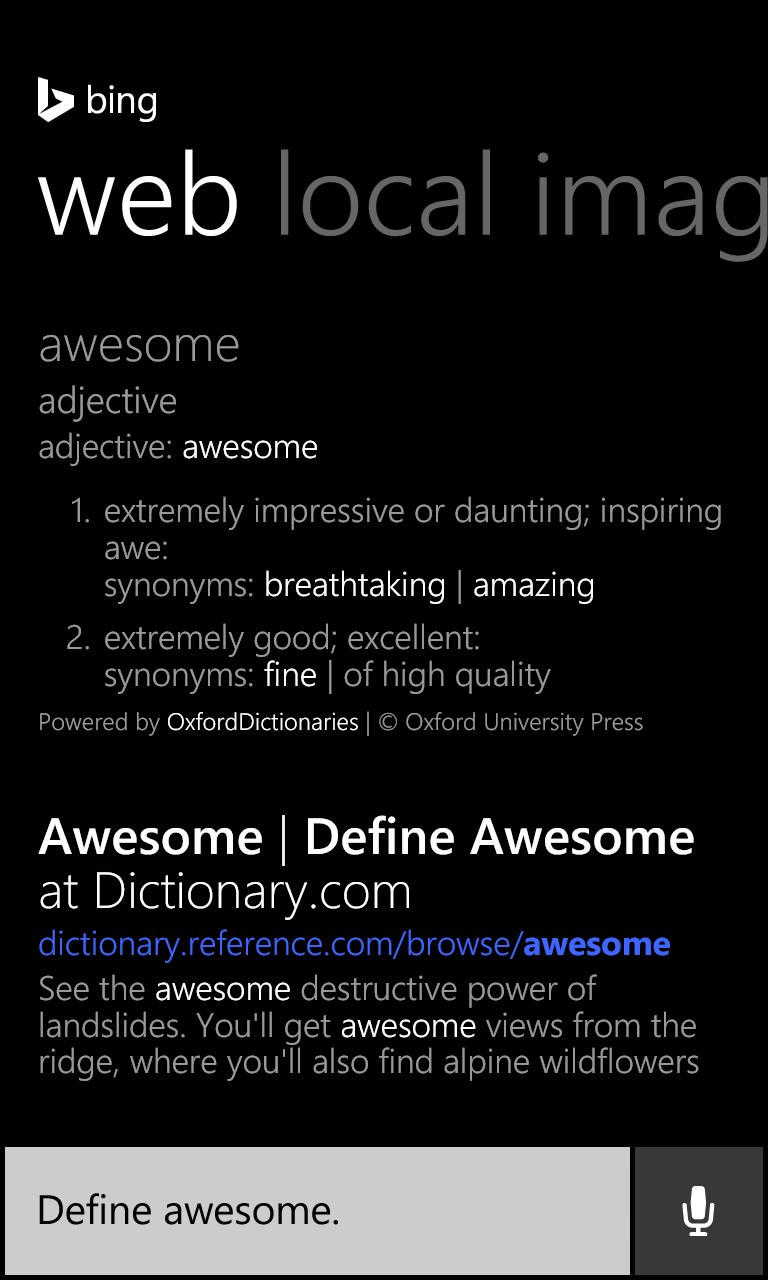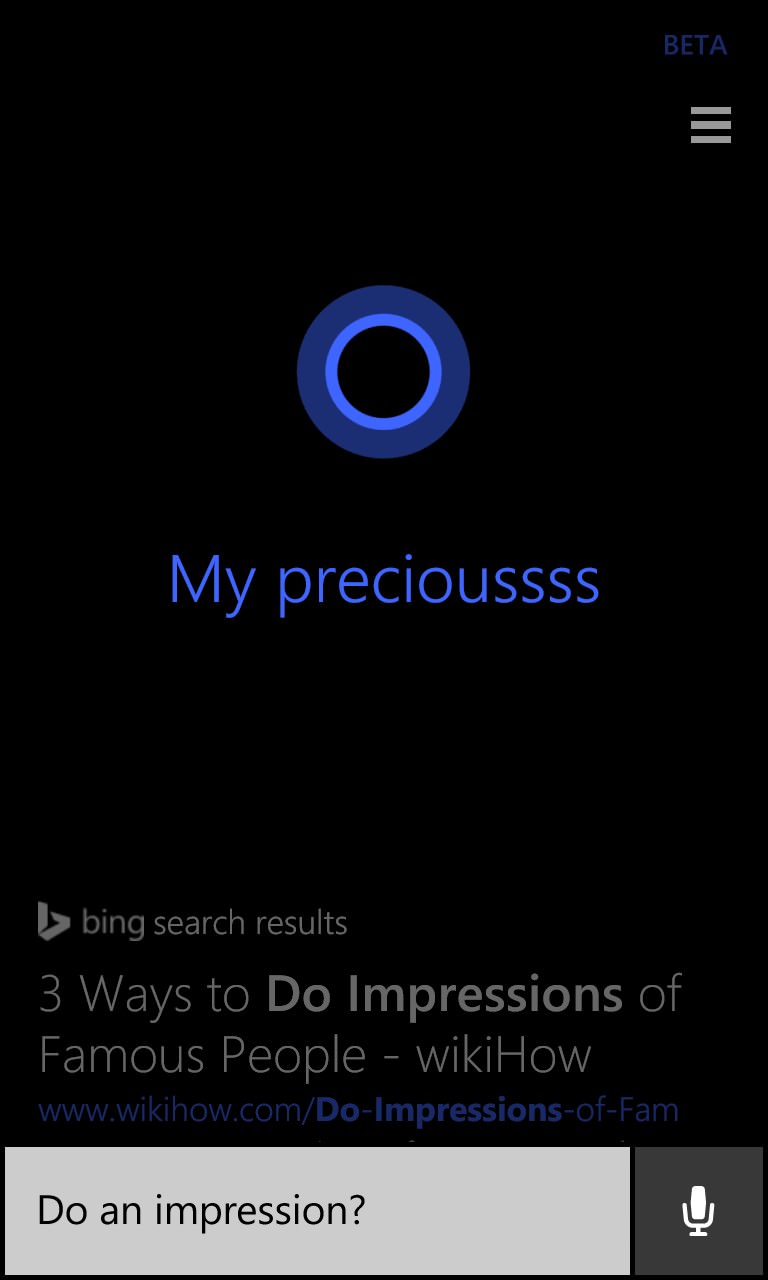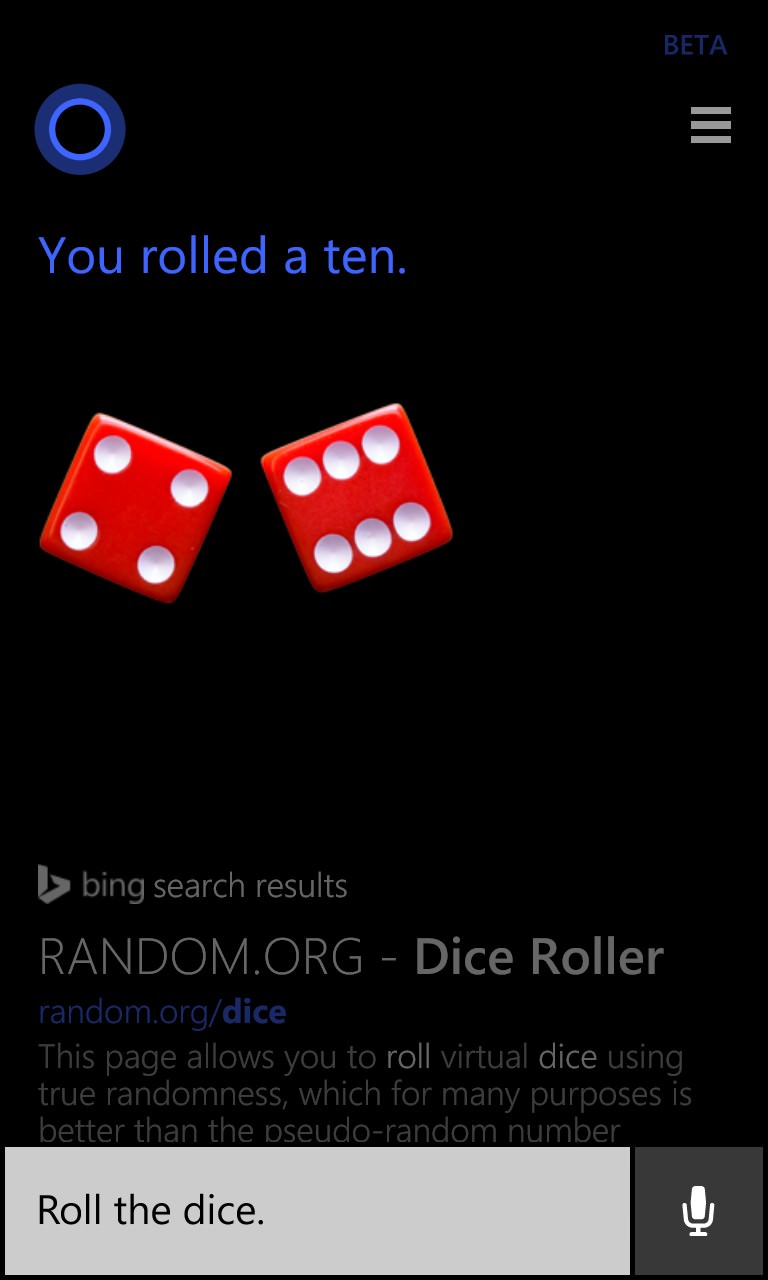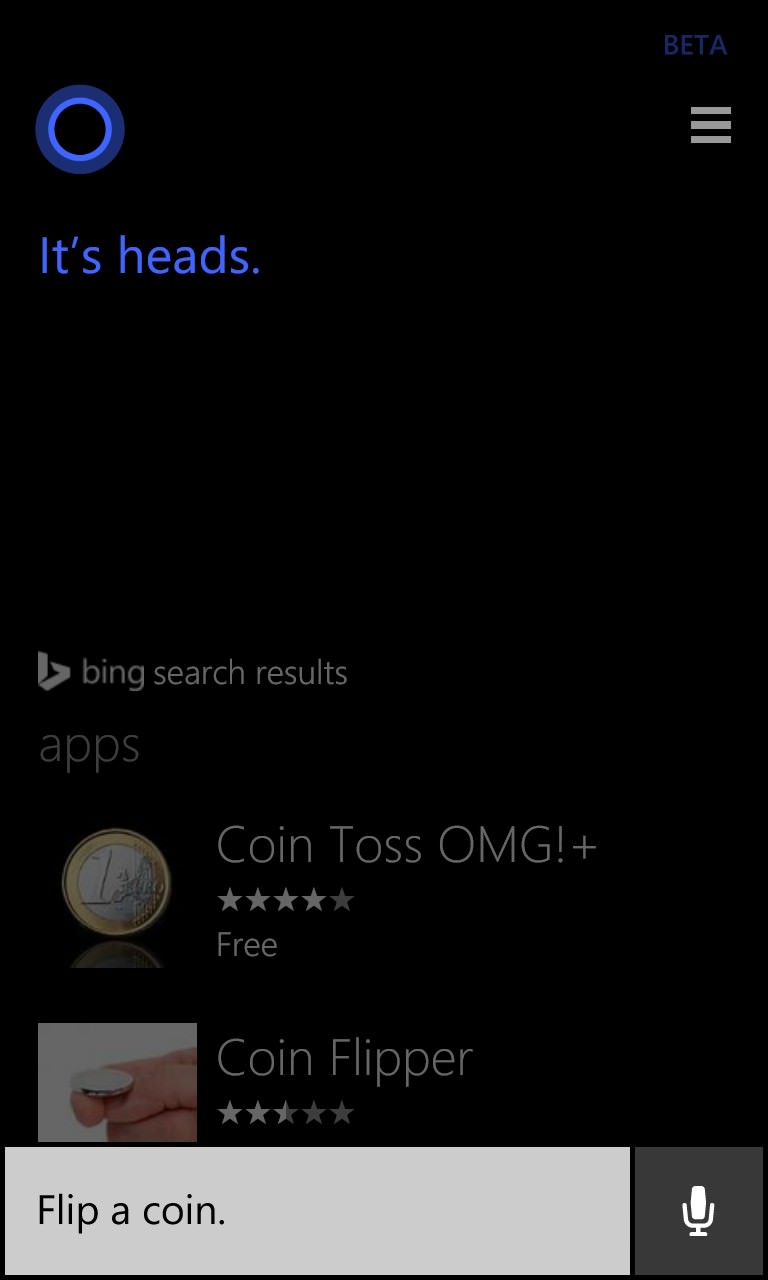 There are other tips in the source blog post, for example:
Talk to Cortana above the lock screen. If you want, you can talk to Cortana even when your phone is locked. To do this, go to Settings > Speech, and select the Allow speech above lock check box. Then, when you press and hold the Search button above the lock screen, Cortana will start listening.
Cortana's icon, which will change when she's listening
Of course, if some of the above isn't available in your language or region yet then.... wait. It's all being rolled out gradually (admittedly in Microsoft's sweet time...!)