And no, I don't know how to pronounce the app name either! From the Store description:
Share your photos, not your phone! Xim your photos on your camera roll or favorite service to your friends' devices. Swipe, pan and zoom together for all to enjoy, even those who don't have the app.

• Stop huddling around one small screen – Xim instead so everyone can see the images on their own device
• Xims swipe and zoom together, so everyone stays in sync automatically – it's fun too
• Only one person needs to have Xim installed in order for everyone to participate
• Invite people from your phone's contact list, via email or via phone number
• Choose photos from your camera roll, Instagram, Facebook, Dropbox, or OneDrive; mix and match easily from any of these sources
• When your friend gets the Xim app the fun really starts – they can add photos or people to the Xim and easily extend the conversation
• Xims only stick around for a little while so you can enjoy the moment with no storage or organization overhead
• Long press on a photo you like for additional options such as save photo*

Very nicely done, though Google Drive is an obvious high profile exception. Google not opening up its APIs yet again?
Some screens of the Xim system in use: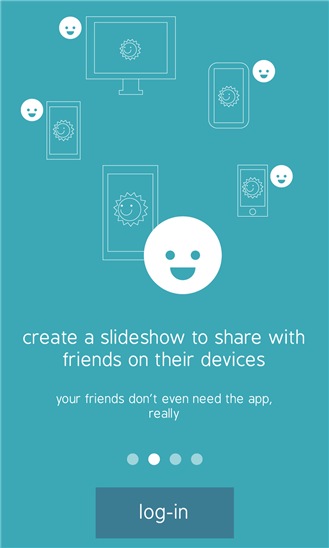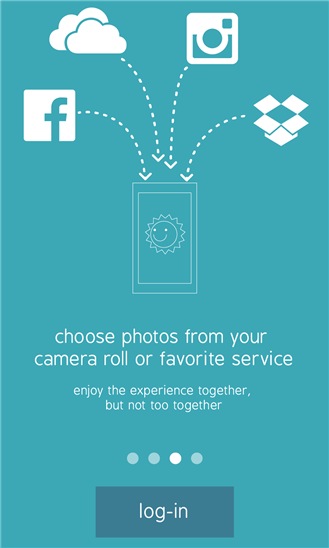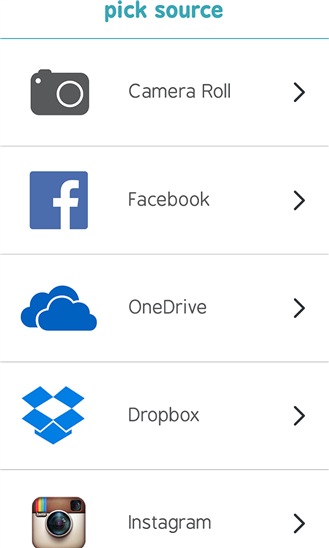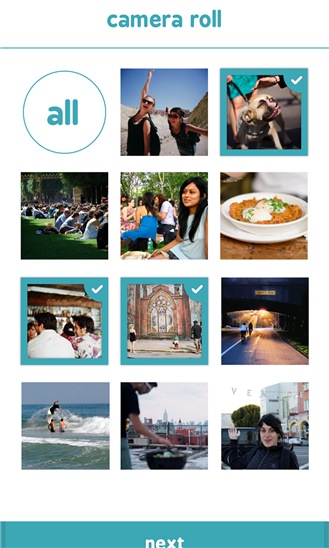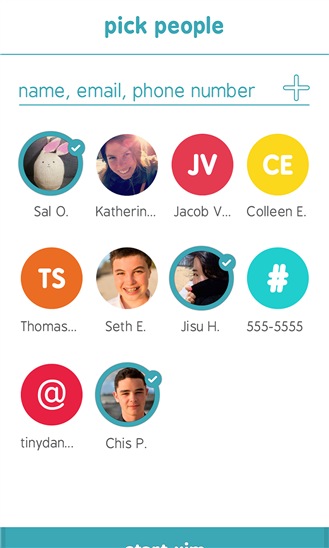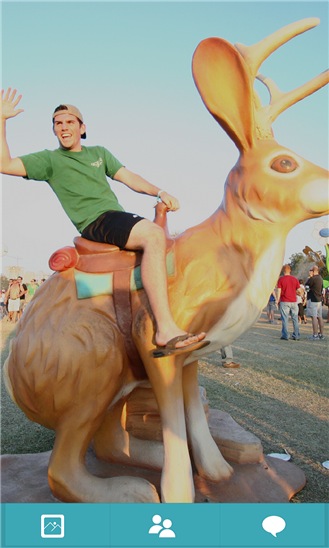 The concept is nice providing all parties have unlimited data and/or Wi-fi hooked up. In practice, I can see either some invited people gathered round complaining that their data's not working or that they're worried about their data cap or that the Wi-fi in the venue is rubbish or that the photos don't look anywhere near as good on their cheap, small-screened budget device, rather than appreciating your photos.
So consider me a sceptic - when it's a hundred times easier to just show people your phone and hand it round, I'm not sure even a clever system like Xim will prove attractive enough to take off.
Note that Xim is cross-platform, available for iPhone, Android and Windows Phone 8 devices and then viewable on most web browsers on most platforms. Although initially only available in US and Canada, Microsoft 'plans to add additional country support shortly'.