Thanks to WMPU for the heads-up, by the way.
The idea here is that you create an event folder in the cloud (on Picturex's servers) and then invite others to collaborate in stocking this folder with images from the event, with everyone able to download as well. It's an idea that's been tried before, of course, notably in the Android world with Samsung's imaging quite, but Picturex's tri-platform launch (if anything, centred around Windows Phone, which makes a change!) does seem slick and functional. Here's the promo video:
It's soo..... tempting to point out that for such an indoor fancy dress party, most people's photos will probably be blurred and rubbish - but hey, maybe they all have Lumia 1020s with Xenon flash, so I'll cut the concept some slack!
Event photos hang around for a week by default, giving people a chance to contribute and download. All that's required of each of them is that they have a mobile device and have installed the Picturex application, logging in through the usual Facebook, Google or Microsoft accounts, any of these via OAuth.
Sounds good, right? It IS all very nicely implemented, though there are some caveats:
There's no generic web view - unless I'm missing something, you can't view event photos in a web browser on any laptop or tablet - you have to use the mobile app, which means you're limited to small screens. Unless you then download and re-share/sideload from there, of course.
Some of the promised benefits (e.g. full quality downloads) are freemium features

and have to be paid for, by each person joining the event

. though at least it only needs the event creator to pay, the quality is then available to all invitees....
The freemium 'credits' system is a little complicated, though admittedly it's all still in 'beta' and to be fair, the initial testers/users get given a load of credits up front - time will tell how the balance of features/pricing shakes out in the long run.
On Windows Phone, at least, uploading isn't done in the background, so you'd have to have the app in the foreground and the screen lit up while any uploads finish.
Here's Picturex in action: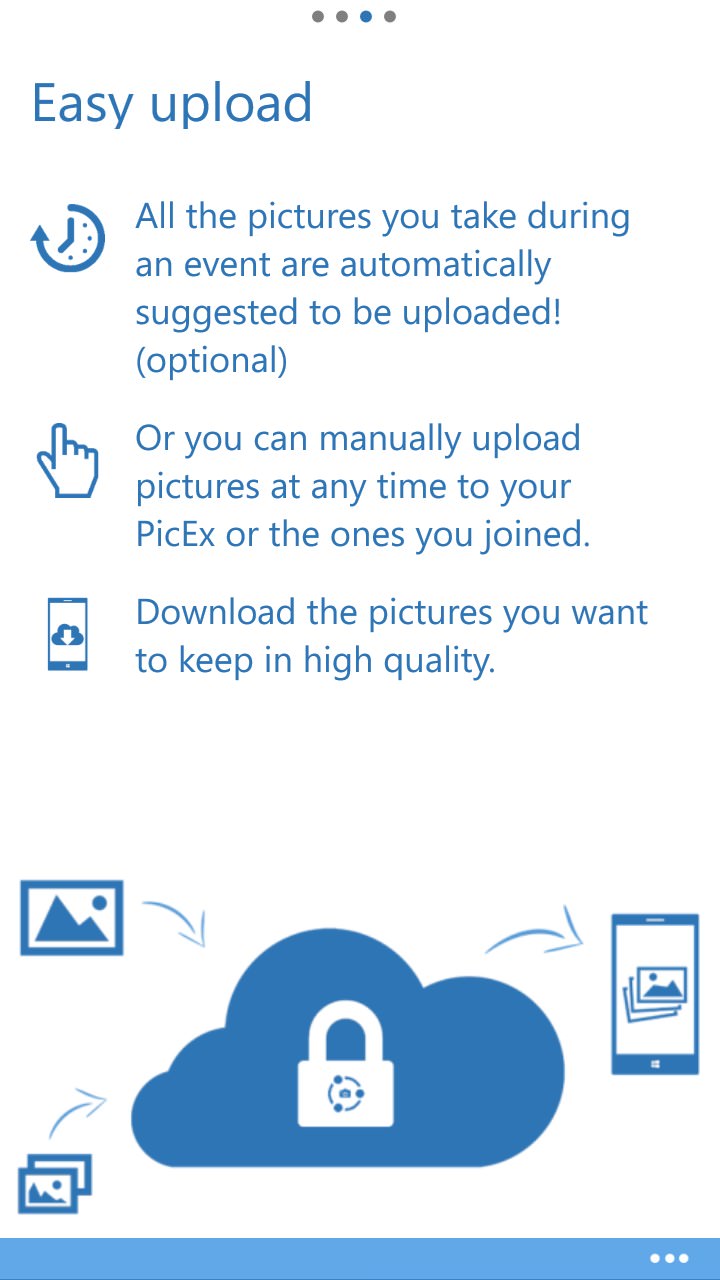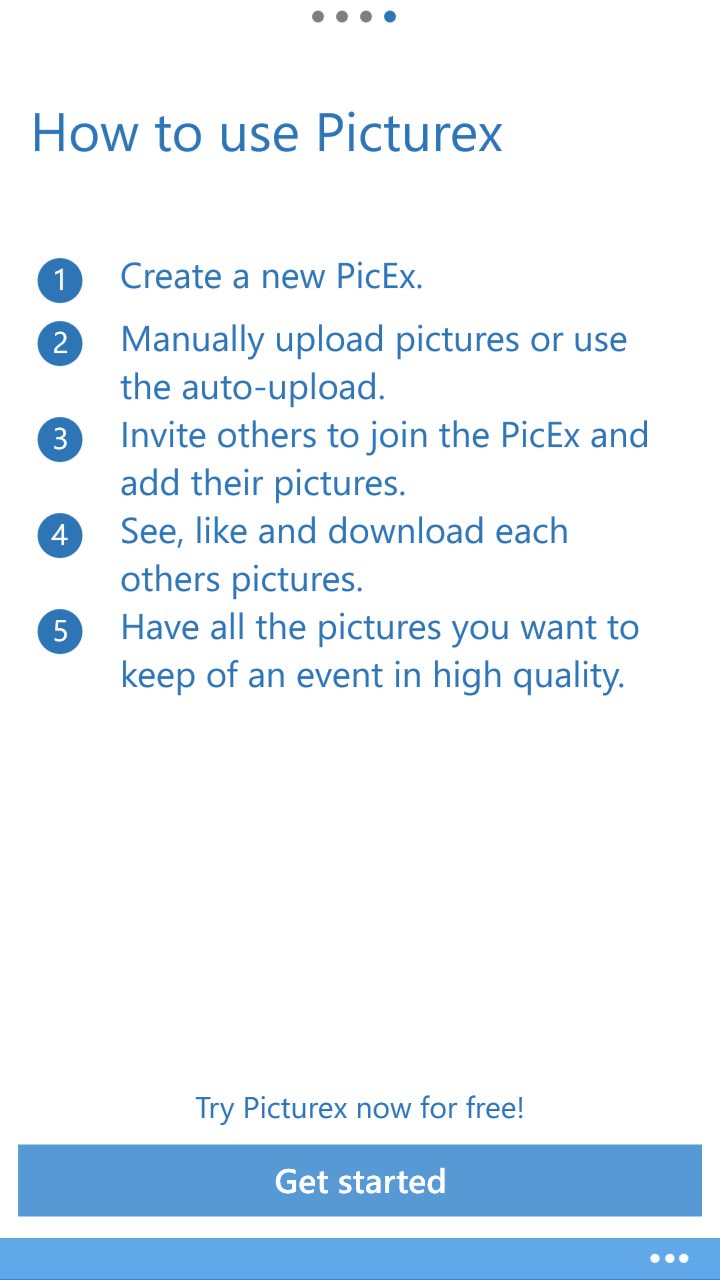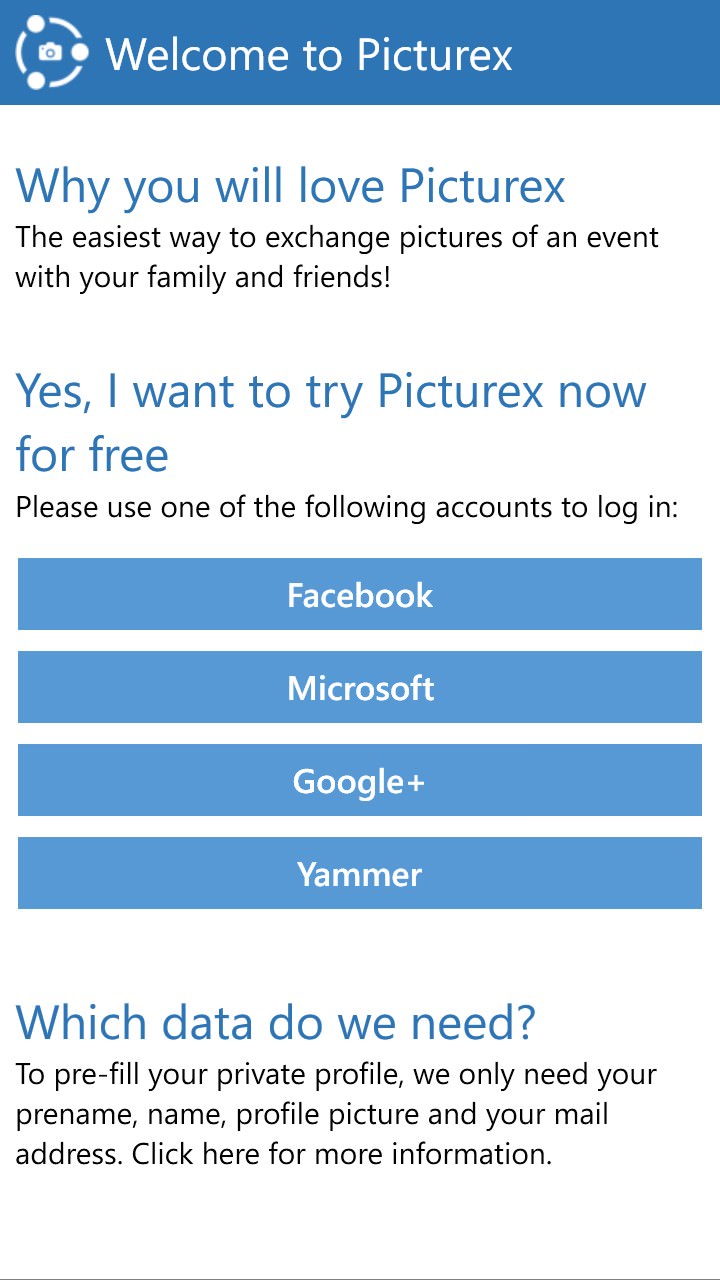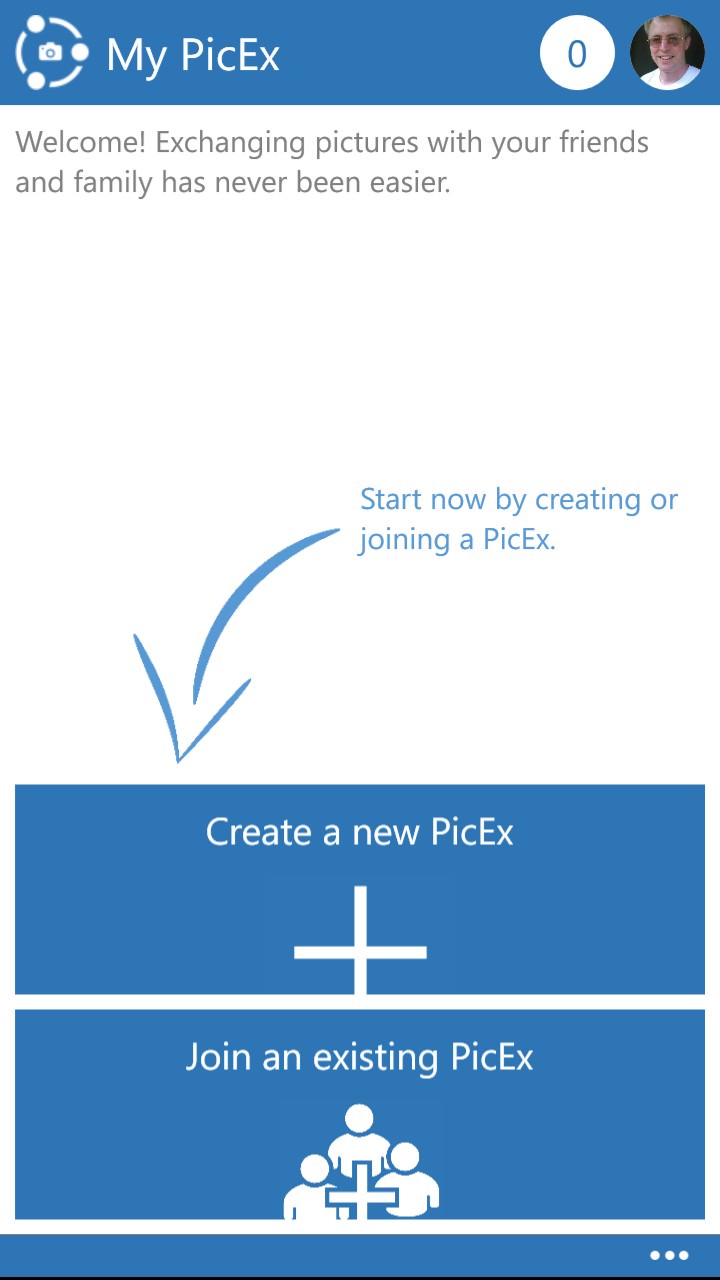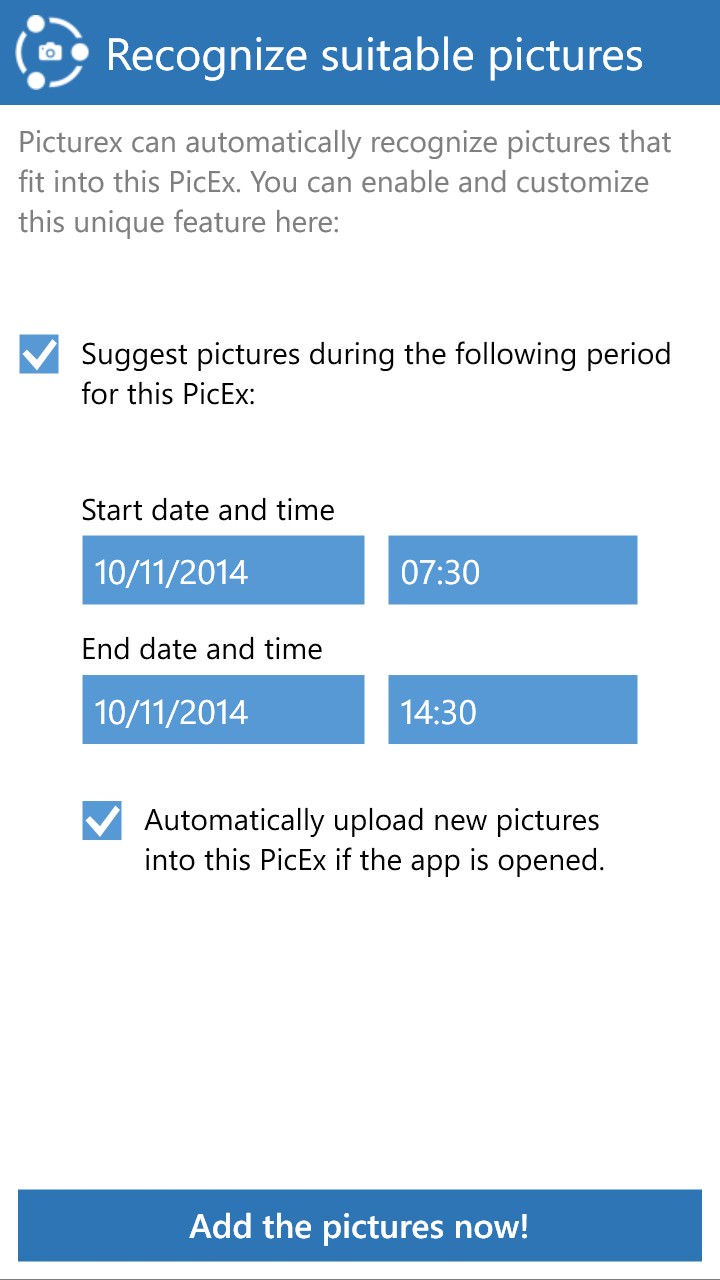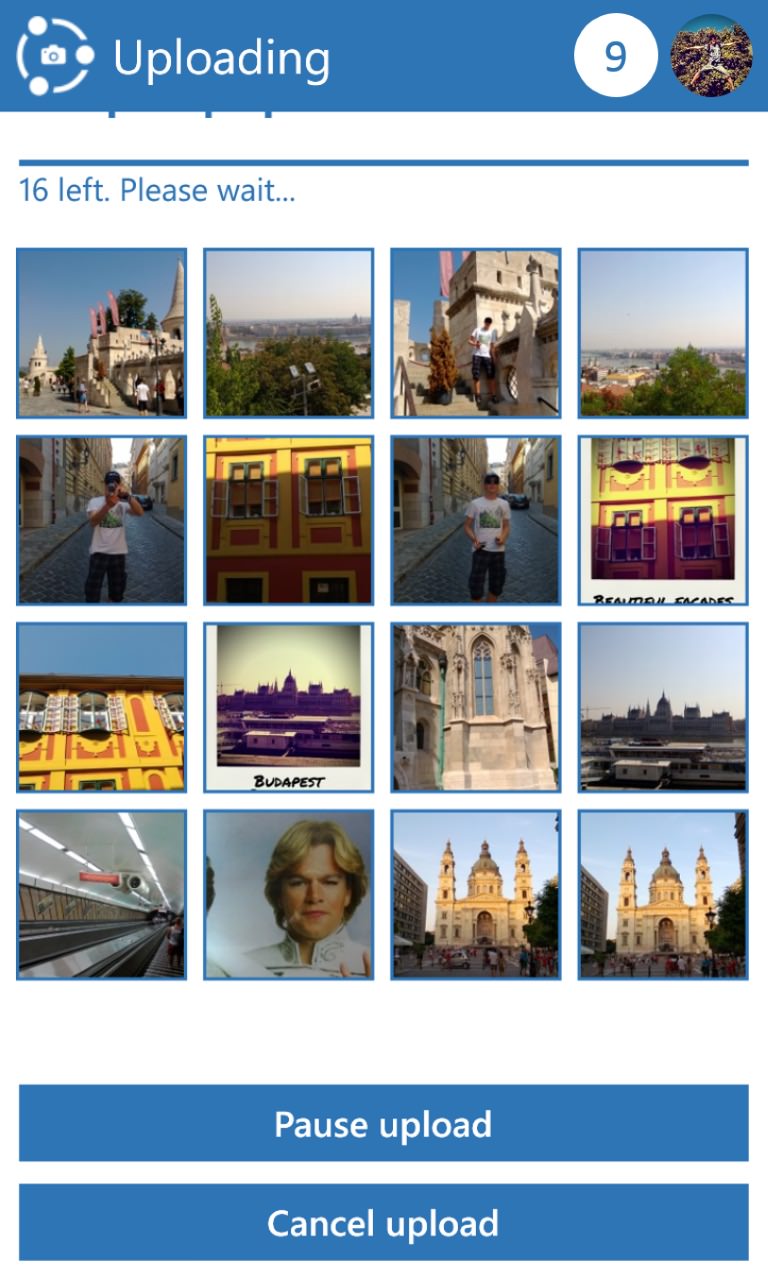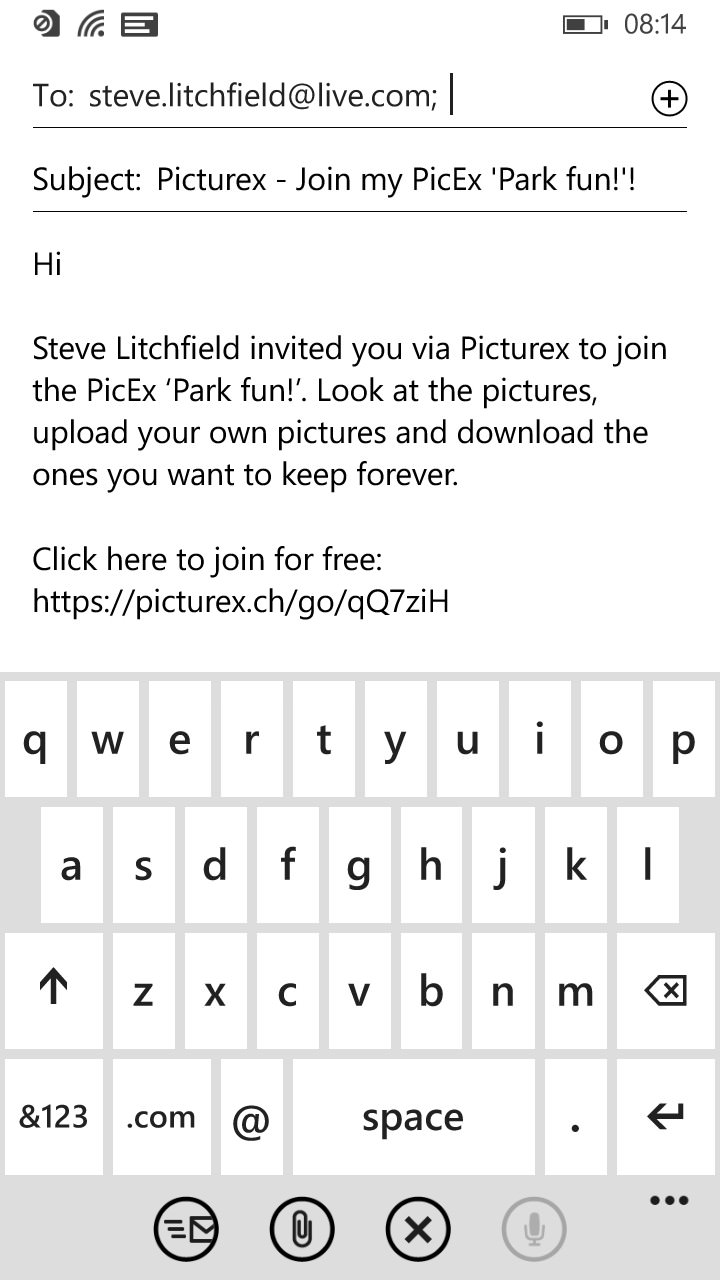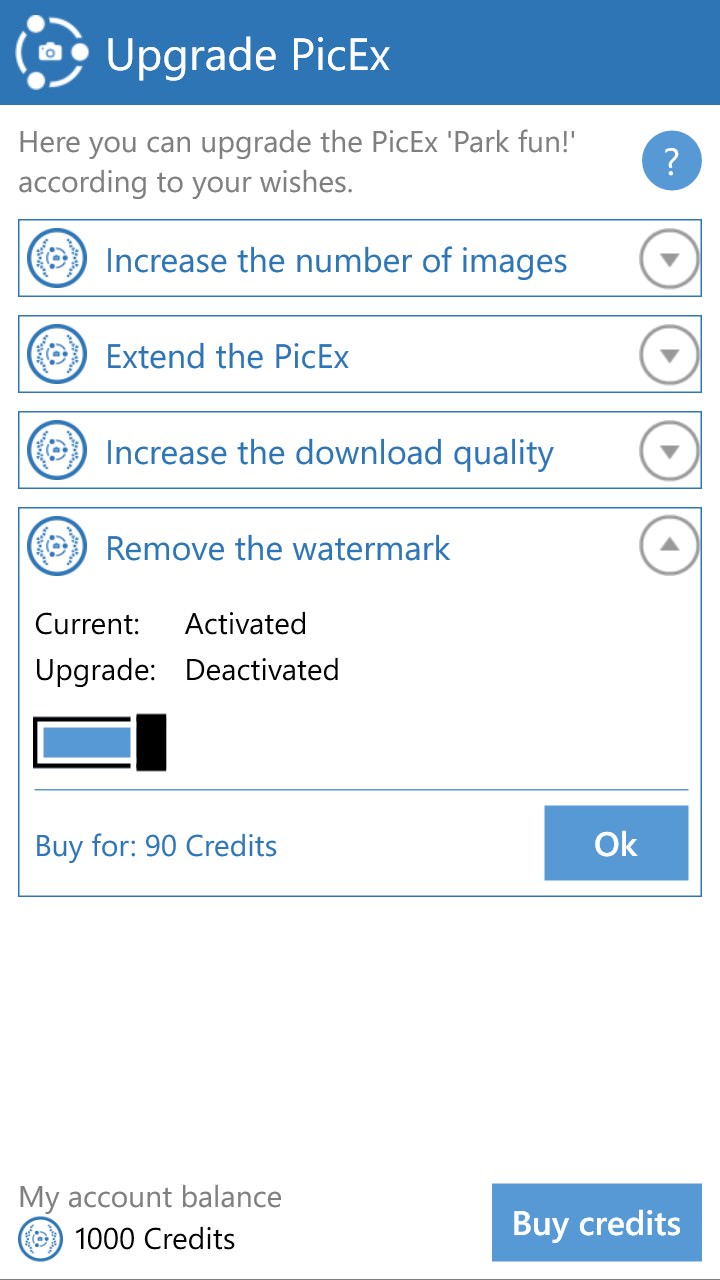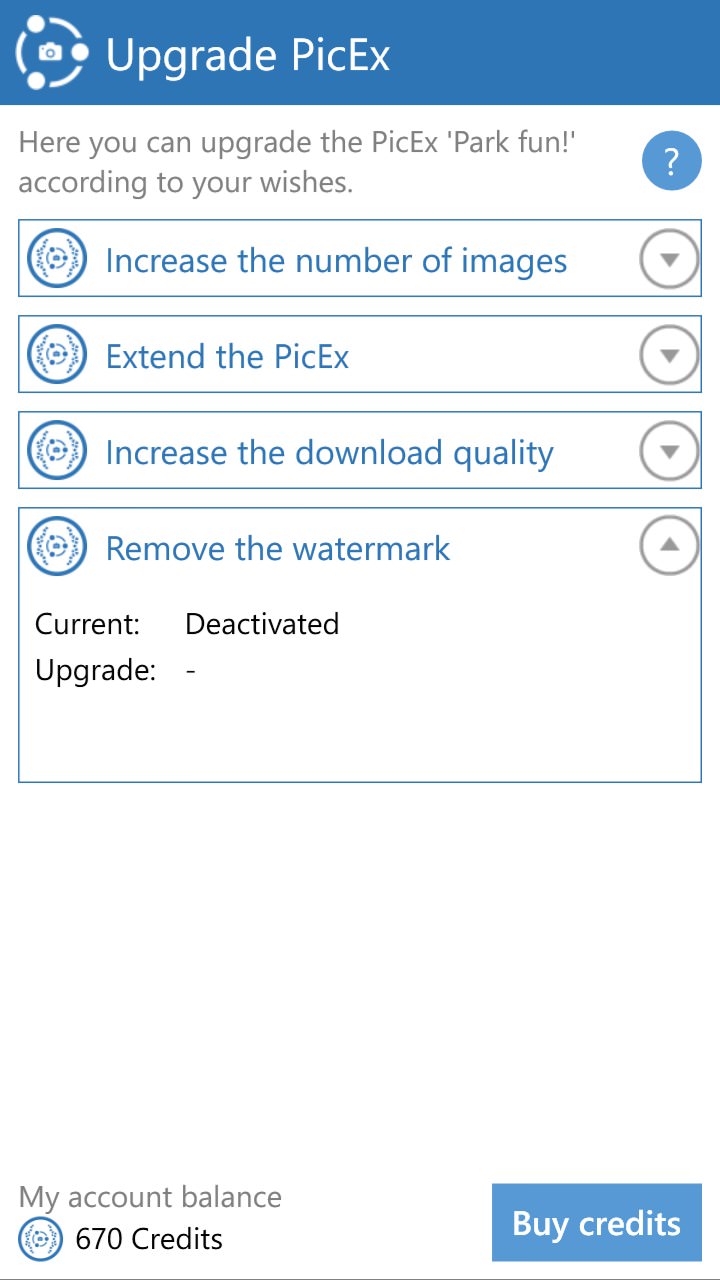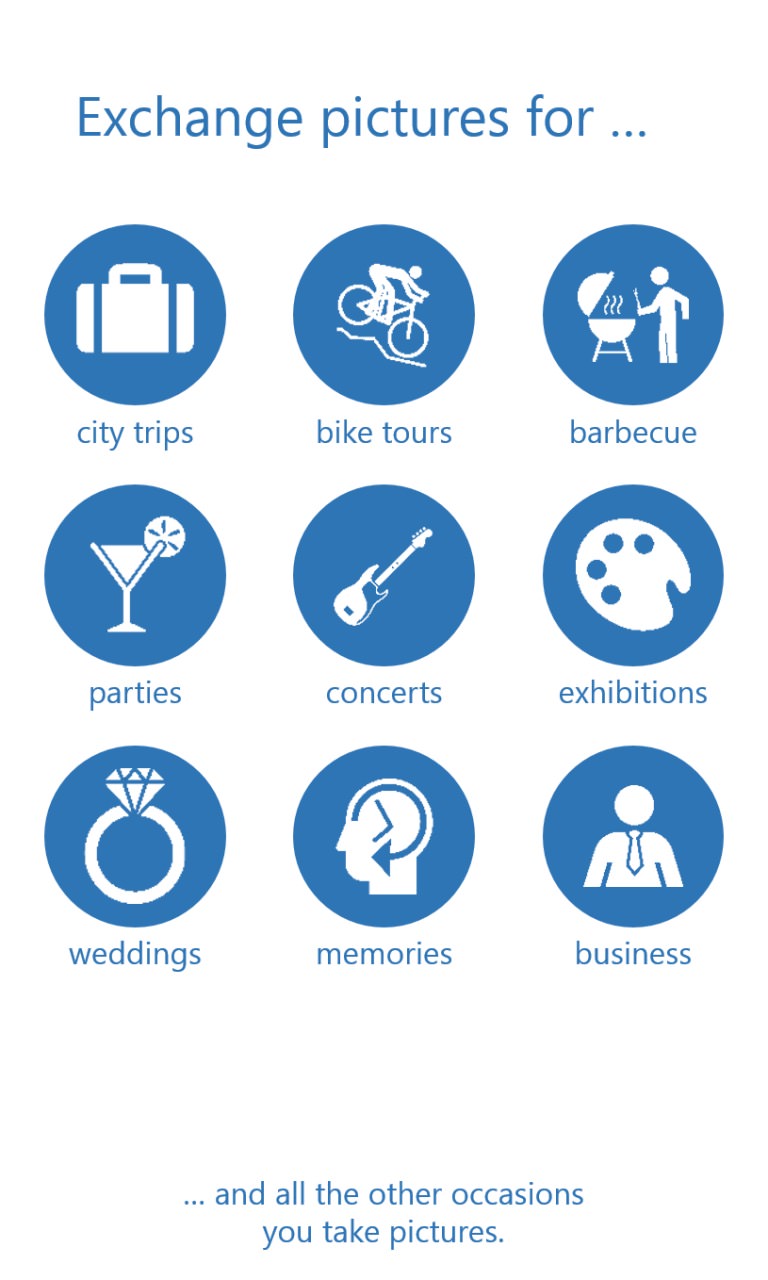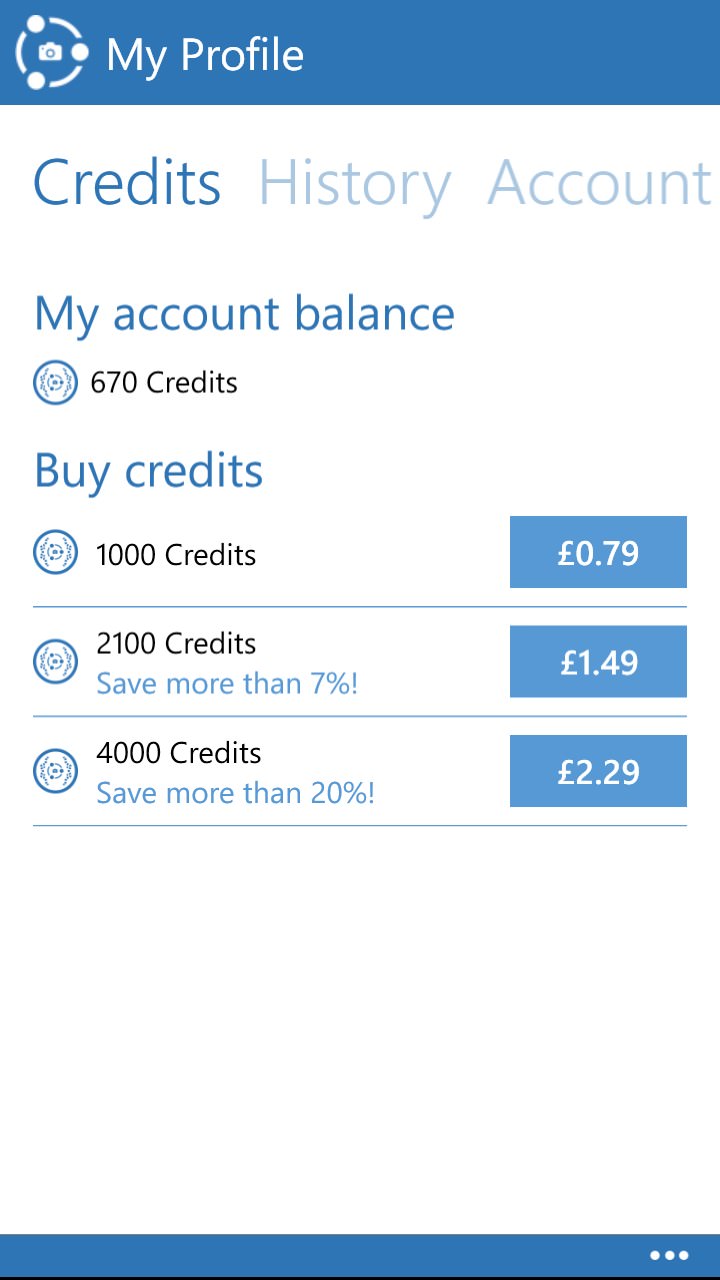 The generous beta test offer (at the moment) of 1000 credits means that we can all try this freemium app out, but hopefully some of the caveats above will be addressed by the developers in short order....
PS. See also the lengthy comment by the developer below!