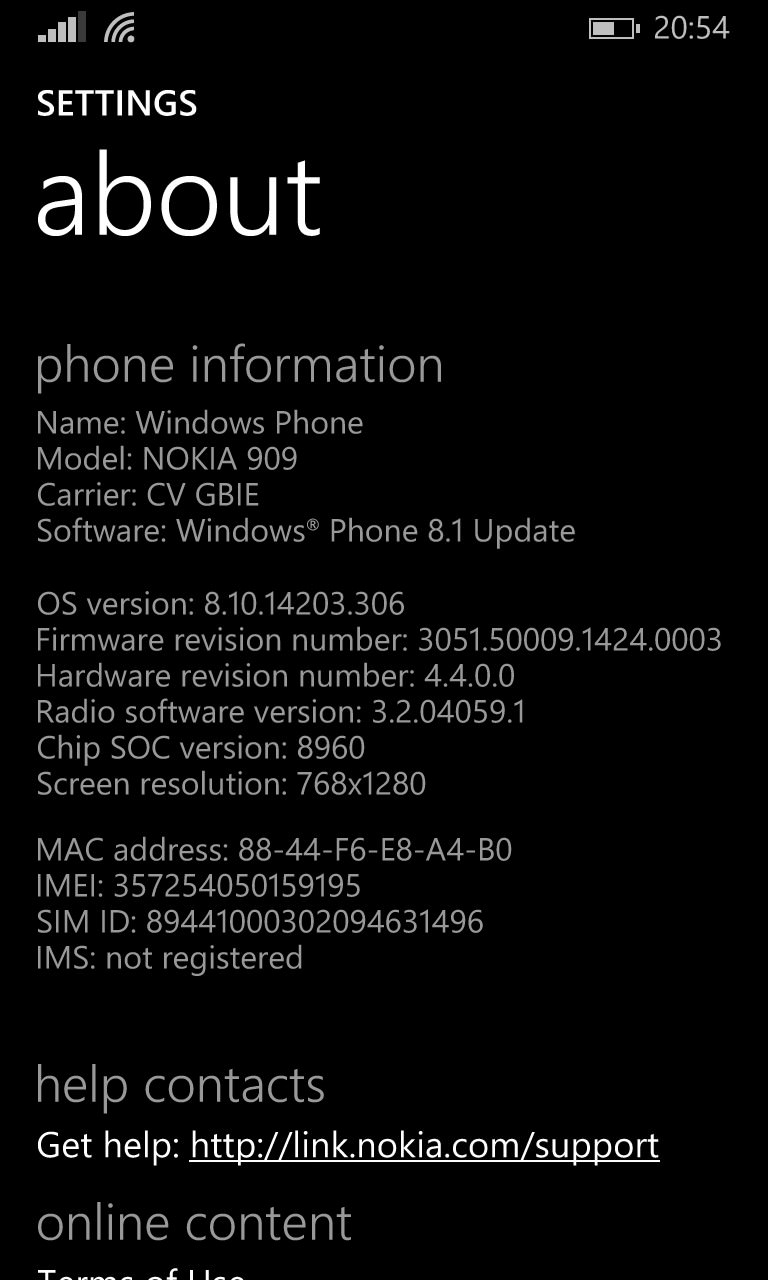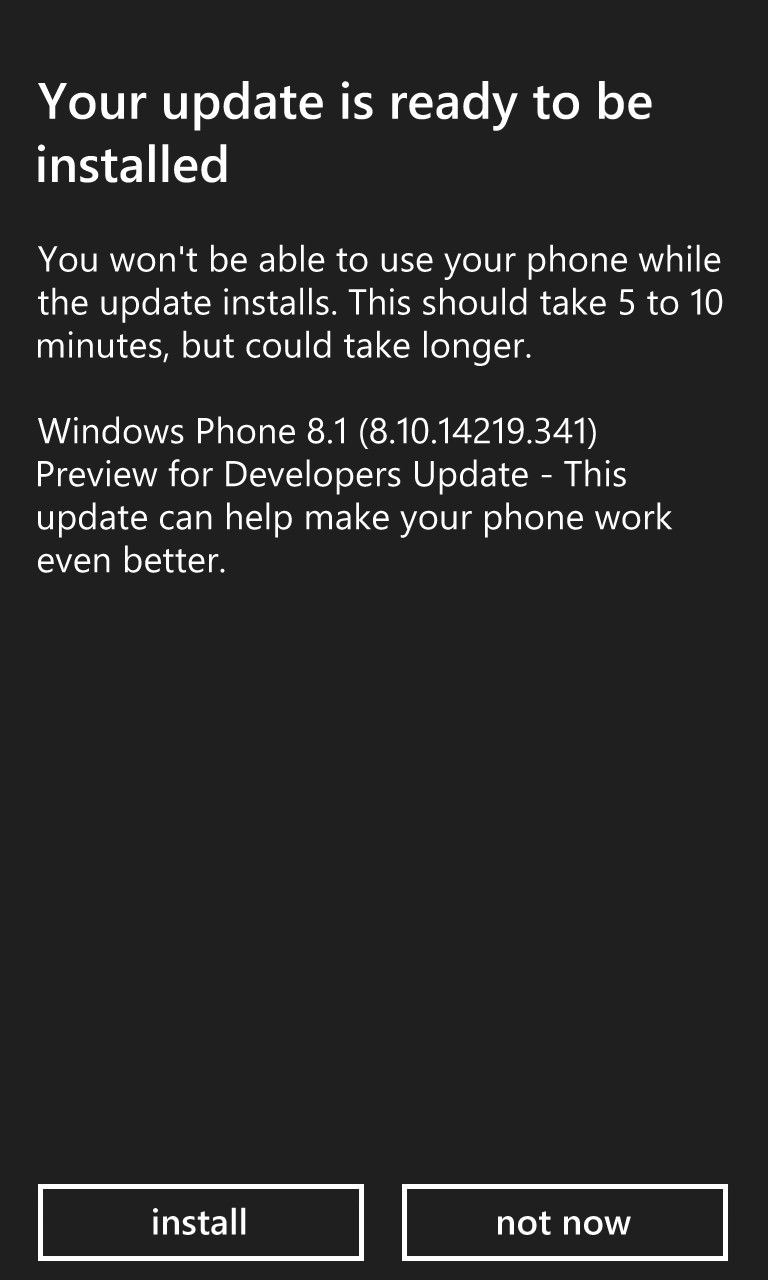 As usual, this update is available in 'settings/phone update' for anyone enrolled in the developer preview programme. And, before everyone asks, no this isn't Lumia Denim, but I'd bet that this is the build of Windows Phone that Denim will include - Denim has the Microsoft/Nokia/Lumia additions and extras, of course.
Aside from the enabling of Cortana 'alpha' in the countries mentioned, this update also adds a new Action Center toggle, for 'mobile data'. I've lost count of the number of times I have to toggle this, especially when swapping SIMs (I know, I know, first world problems), so an official toggle on the pull-down is especially welcome: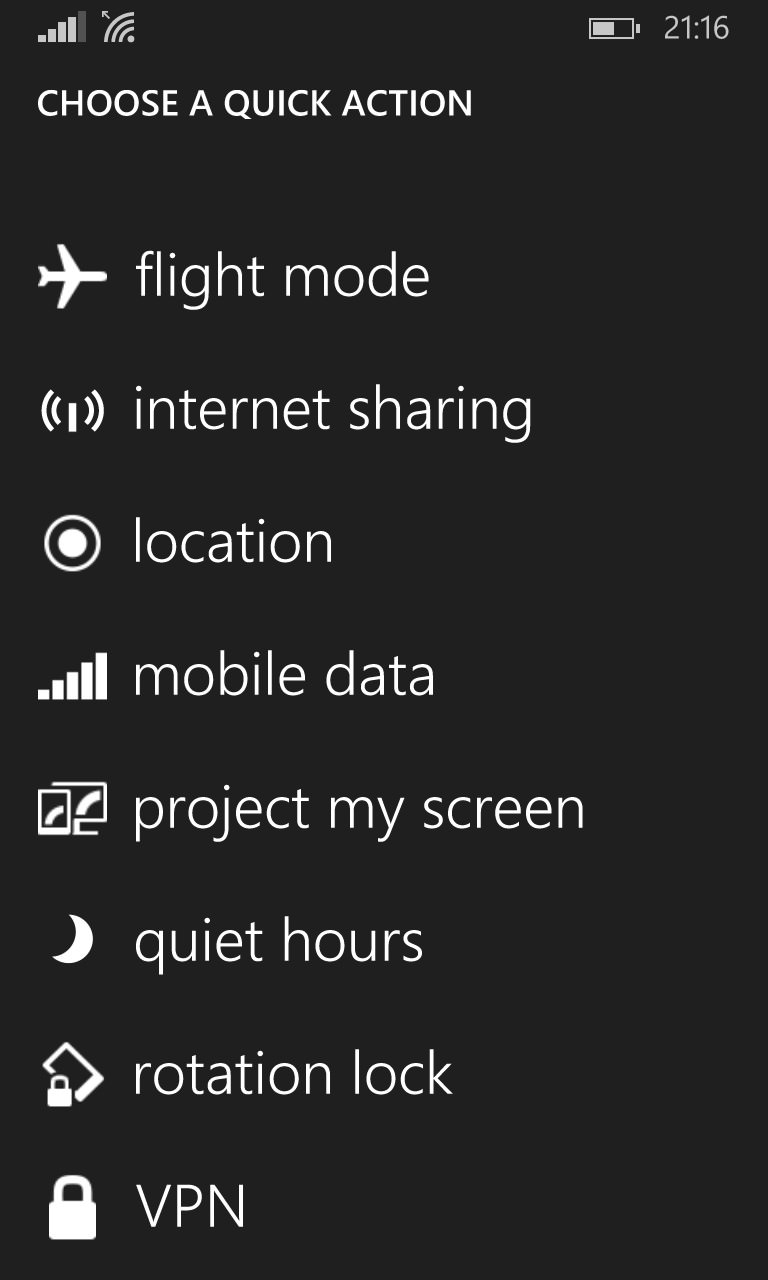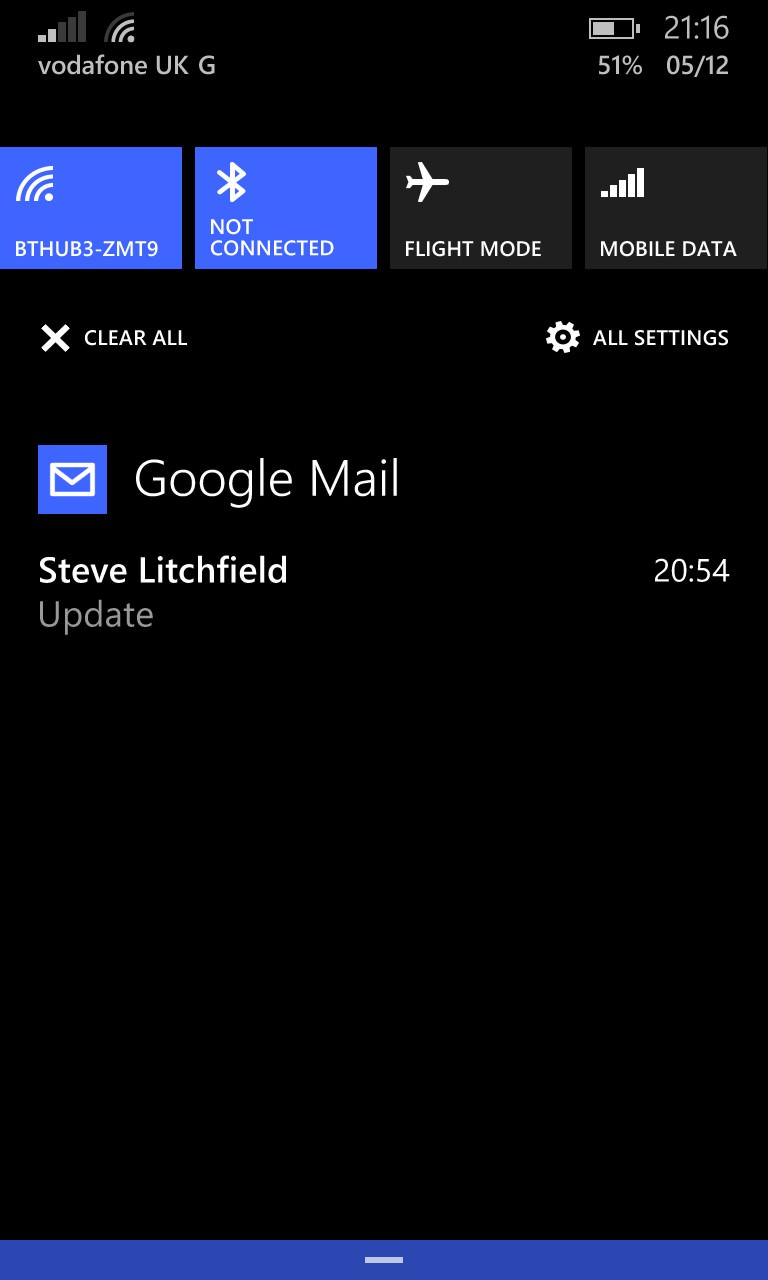 Anything else you've noticed that's new?