From our original write-up:
A free download and for basic tuning and metronome, if you were to go for every tuning and every chord pack (i.e. the 'All' purchases), you'd be out about £10. Expensive as mobile apps go in 2014, but Guitar Tuna really is incredibly slick, so quite possibly this will be worth it!

And here's what's new for v3.0:
Pro-accuracy feature (choose in Settings)
Fresh look
Faster Audio recognition
Chord library
Violin, Viola, Cello, Fiddle tunings
New mini-game
Electric guitar headstock (and other instruments)
Switch note-name convention
Being a guitarist myself, I had a quick whirl through Guitar Tuna's overhauled interface: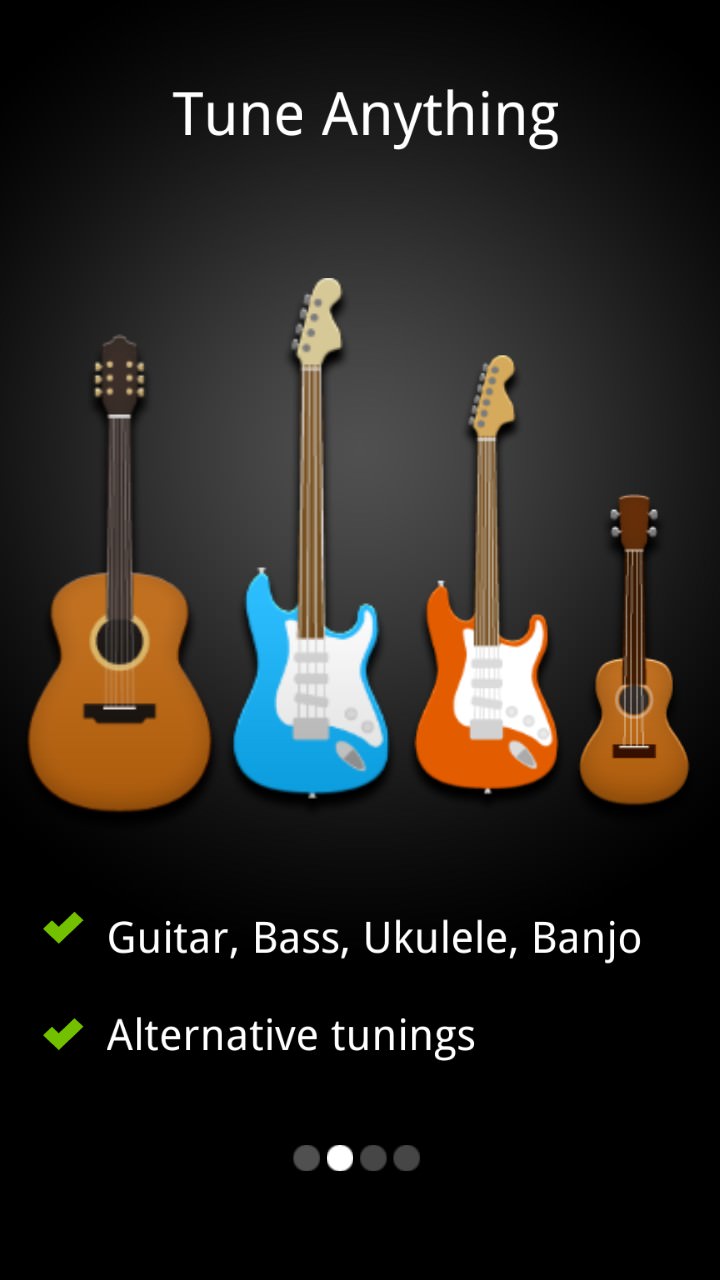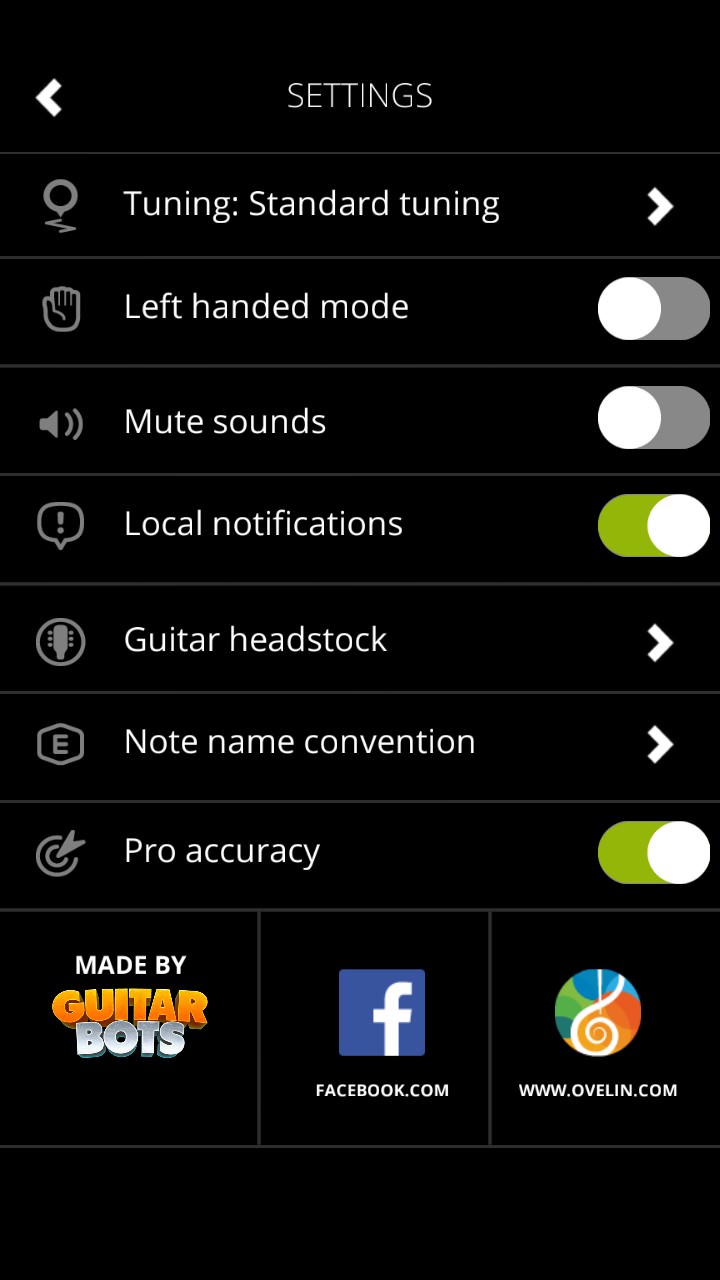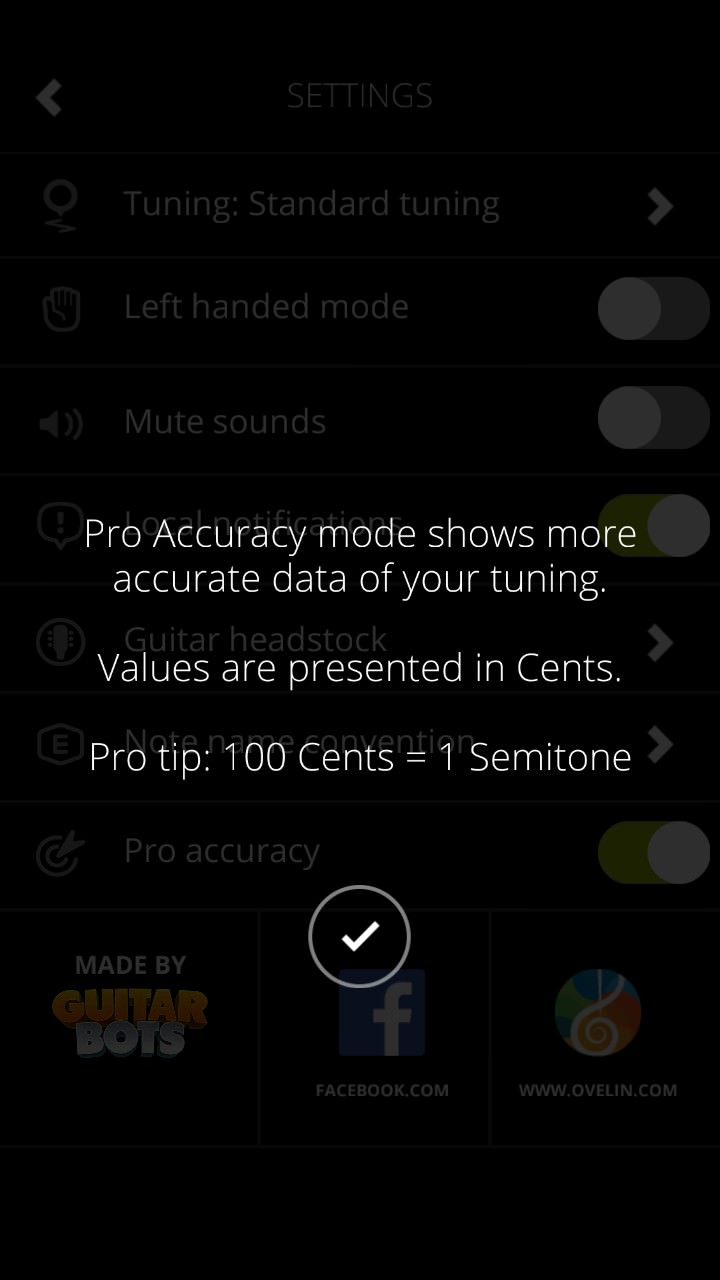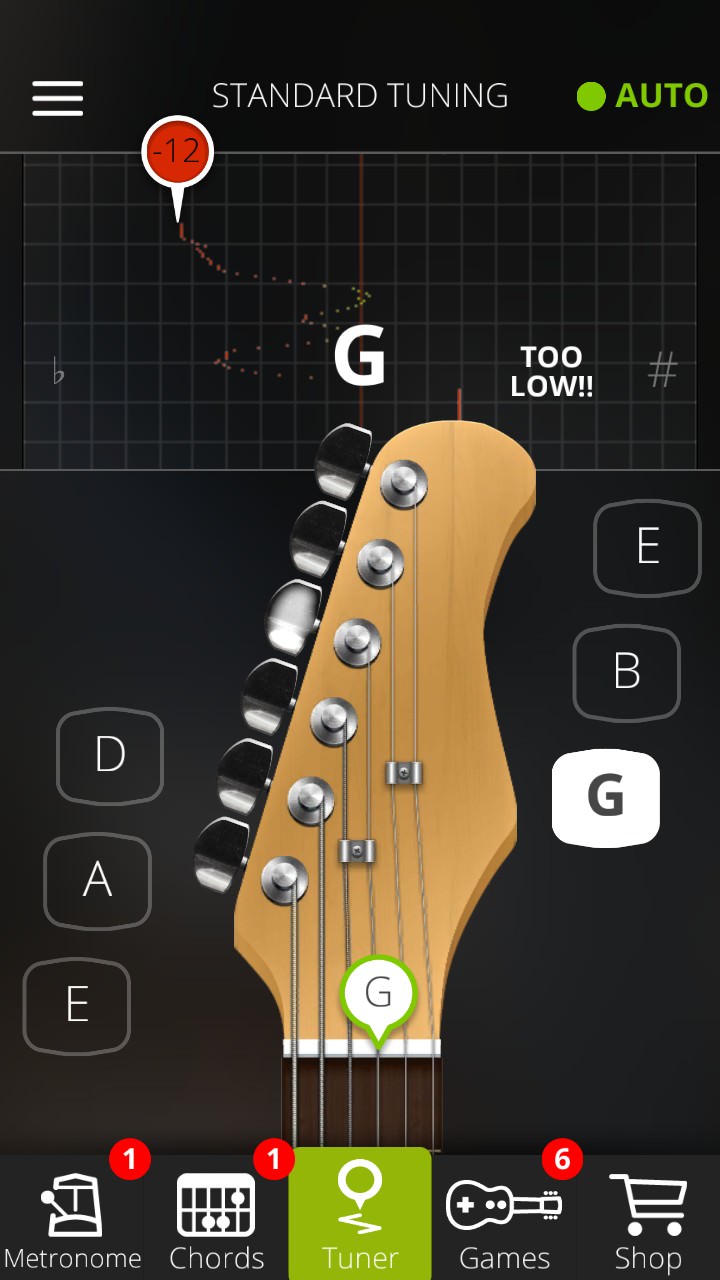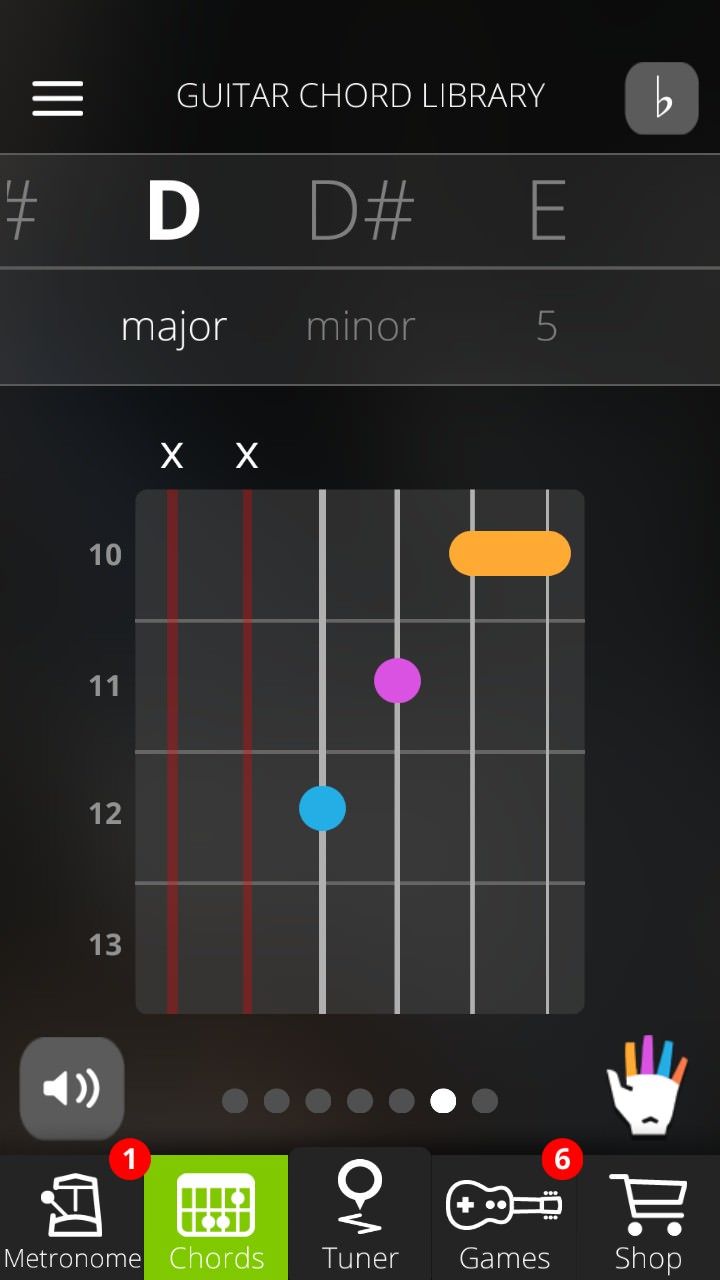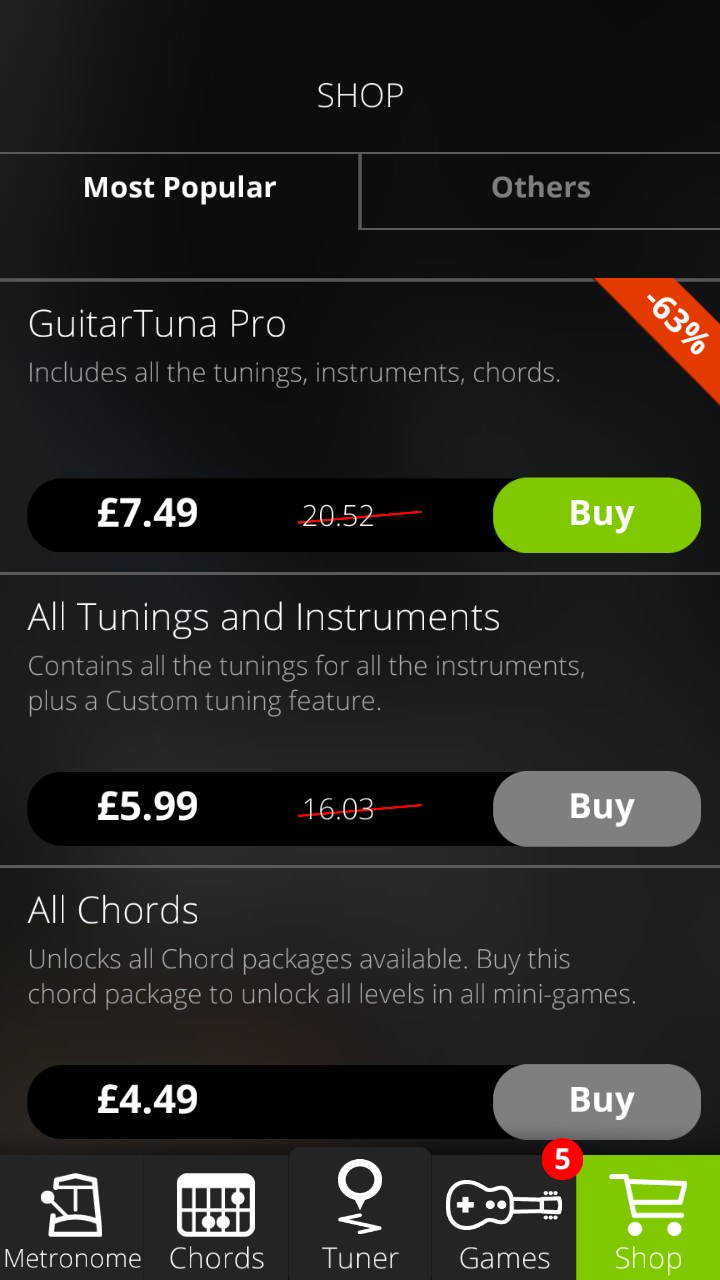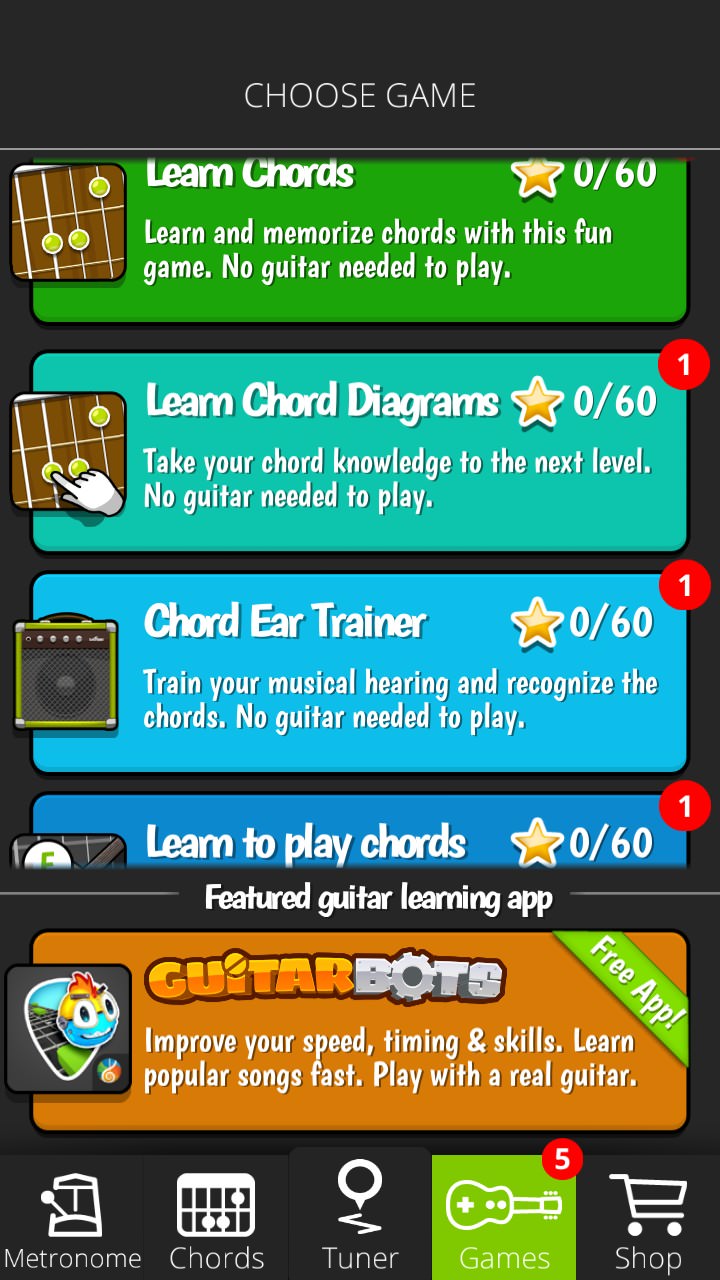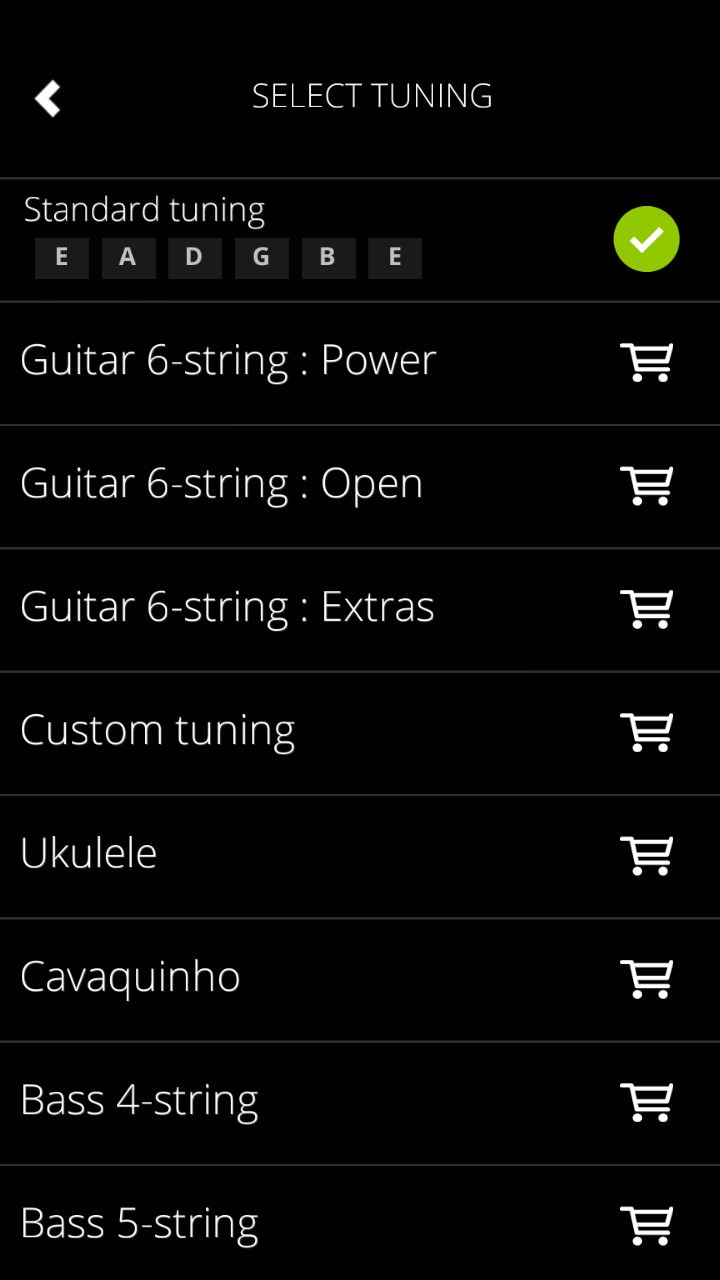 The freemium model seems odd at first in a (fairly) serious application, but it works well - casual guitarists can tune for free, more serious players spend a little and the pro instrumentalist gets to spend the price of a couple of cups of coffee, etc.
You can grab Guitar Tuna here in the Store. Note that if you don't get on with it, there are a lot of other free and paid options from other developers.