Since our previous story, here's a summarised change log to take the client up to the latest v8.3.5.0 (this is what's reported on the phone, though bizarrely the Store reports 5.3.5.0, which is surely wrong?):
improvements to the news feed and 'Top Stories' news feed.
fixes for People Hub content (as with the recent Twitter update, some social updates are again shown in the People application).
fixes to address user-created stories not being shown
fixes to address issues with duplicate stories
fixes to address issues with 'Recent Activity' stories
the ability to view sticker comments
improvements to feed resiliency and navigation
UI fixes to the light theme
fixes to notification navigation
performance improvements
Nothing earth shattering then, and most content is server-driven, of course, but it's good to see the client constantly being bumped forwards, even if programmed by Microsoft rather than by Facebook itself.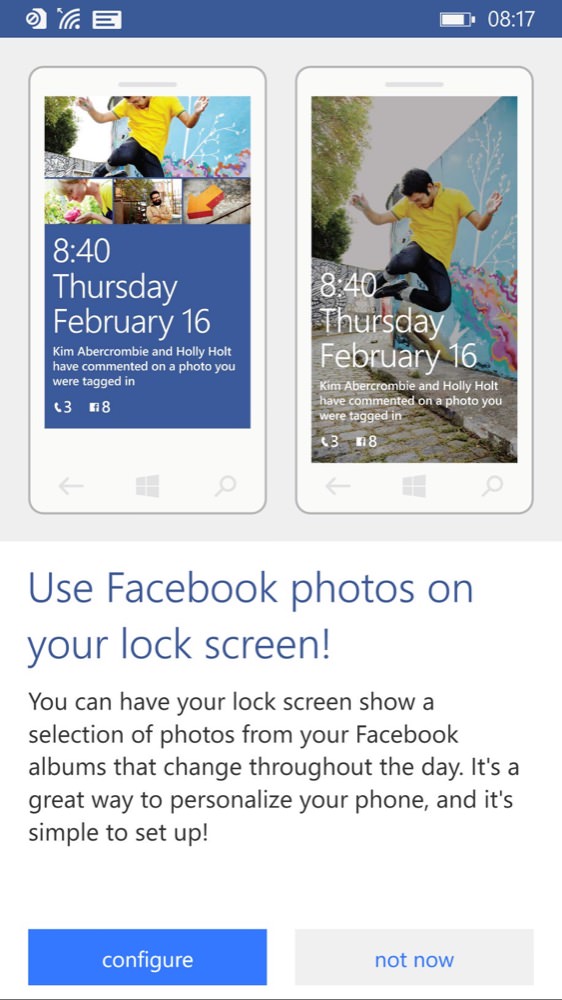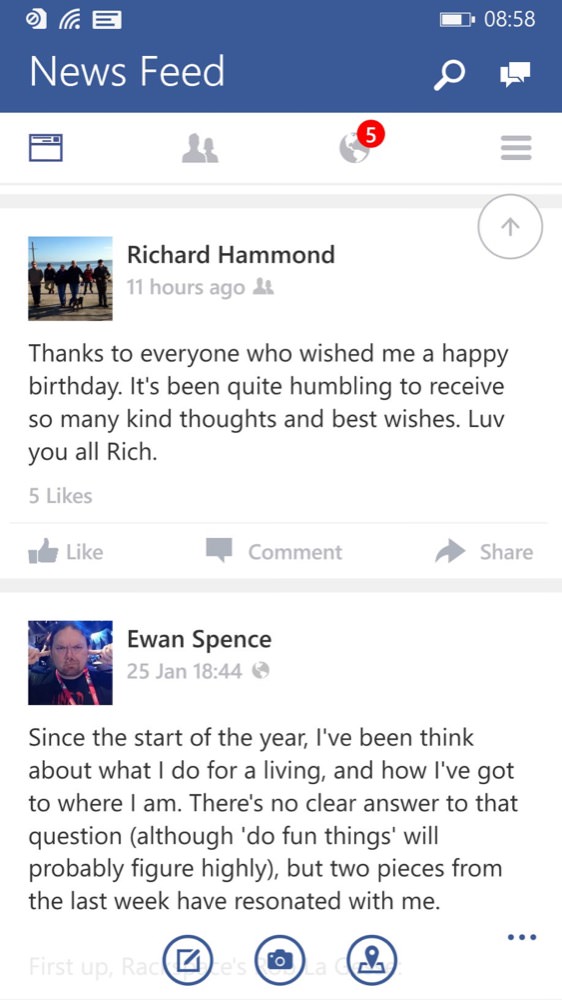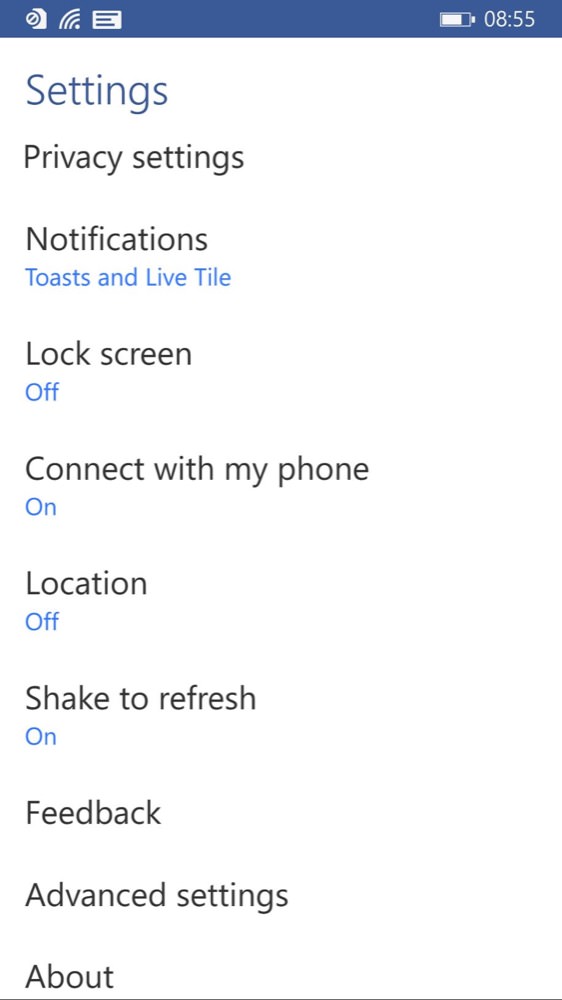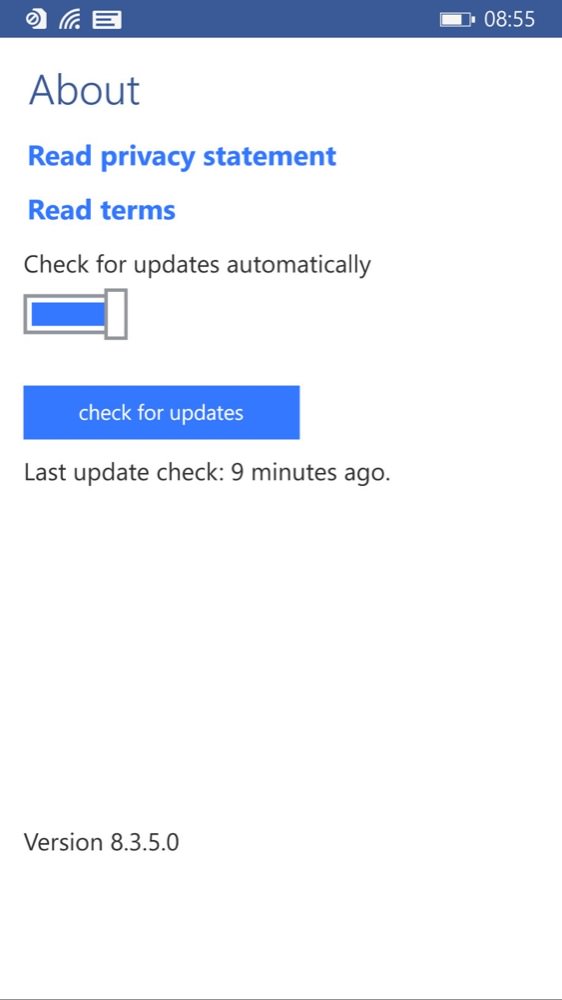 You can download Facebook for Windows Phone (in the unlikely event that it's not already on your device) here in the Store.