From the Store description (sic):
Application extend Picture Hub functionality by providing picture meta data that can be read from exif data attached to picture.

Picture Info can show basic picture information such as width, height, file size, file name, date time picture taken, ISO Speed... and if image contain GPS coordinate, show location of the image on the map.

Picture can be opened from Picture Info application directly or can be opened using the apps link in the picture viewer (apps...).

If you want to share picture and want to hide location coordinate of the picture you can delete all exif data.

Here's the quoted changelog for the new v2.7:
Add new EXIF tags: Date modified, Type of the file, EXIF version information, Color space, ApertureValue, ShutterSpeedValue, ExposureIndex.
Day taken of the picture.
Delete all EXIF data from the picture.
Rename picture and Delete all EXIF data.
Share image location/GPS details via text/SMS.
Lock/Unlock Map to help with scrolling Map.
Location name (address, city, country) on the Map.
Explanation for EXIF tags.
Detail page is default page of the app.
Donate page.
Minor UI improvements and fixes.
Fixed text wrapping for the File name when longer filenames are not visible.
Fixed exposures longer than 1 second are shown as 1/0 sec.
Resolved bug with dark theme.
Here's the new Picture Info in action: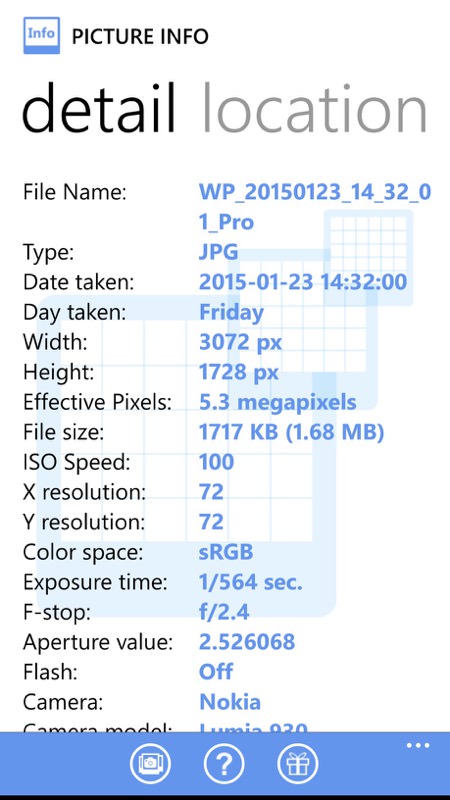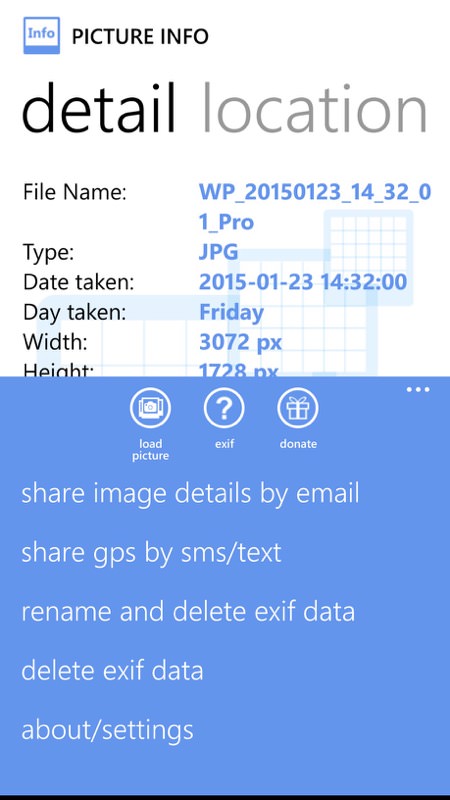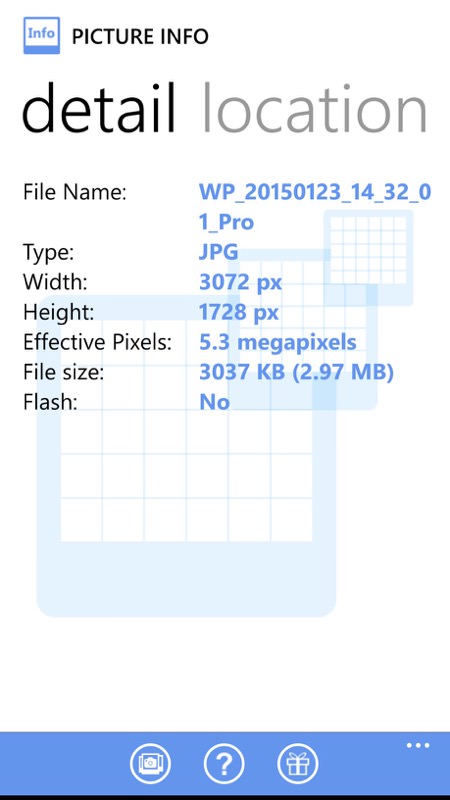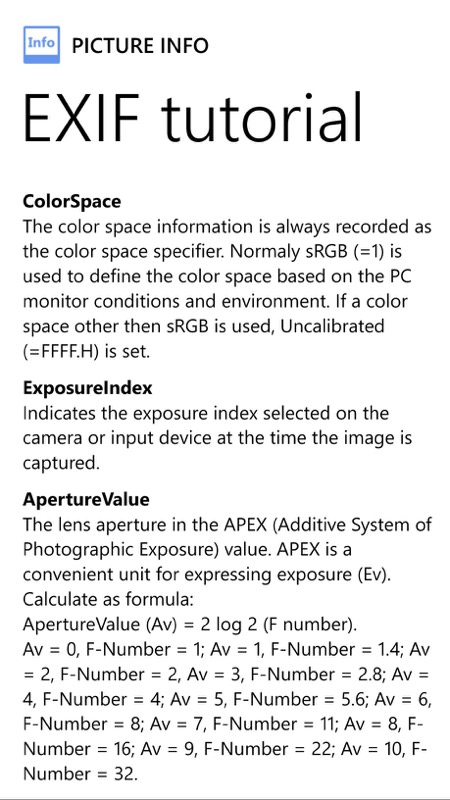 Recommended. You can grab Picture Info here in the Store.