From the Store description:
ReadAloud app converts any text into spoken words. Instead of struggling to read text on the small screen of the phone, with this app you can have any text read to you. ReadAloud reads aloud the text displayed in Windows Phone apps, e.g. web pages (internet explorer, opera mini, etc.), news articles (Bing news), PDF files and more.


Click "share" in supported apps to send text to ReadAloud for aloud reading.
If "share" is not available, copy text from another app and paste into ReadAloud for reading.
Open PDF files from Windows file system for reading aloud.
Save articles opened in ReadAloud for listening them later.
Easily control the pitch and rate of the speech.
Pause/resume speech as needed, plus next/previous buttons to jump by sentence.
Read in background.
Select from list of languages.
The sentence being read gets highlighted.
Auto scroll while reading.
Customize the look and feel of the reader as per requirements.
It all worked as advertised, with a reading list being maintained and easily accessible. Some screens of ReadAloud in action: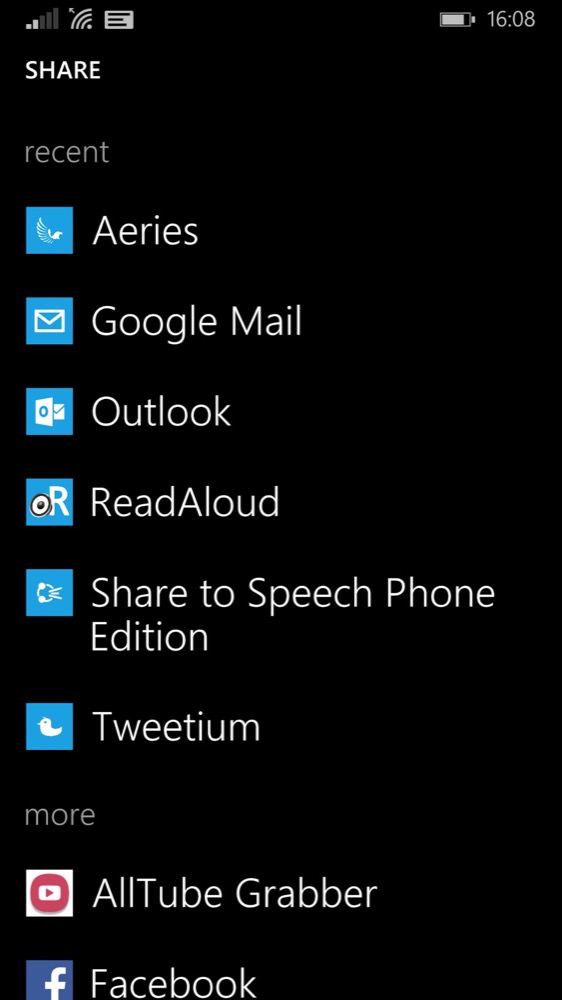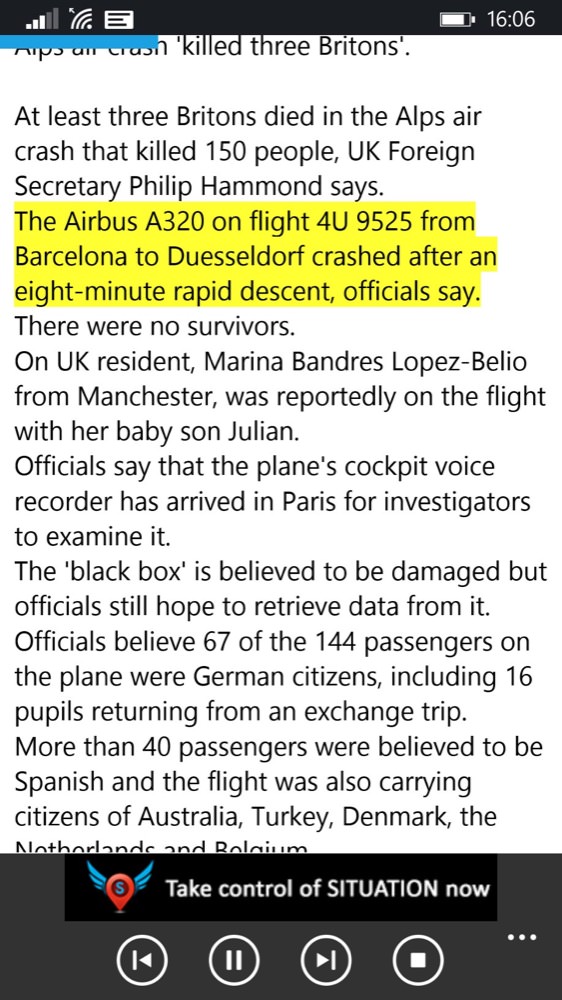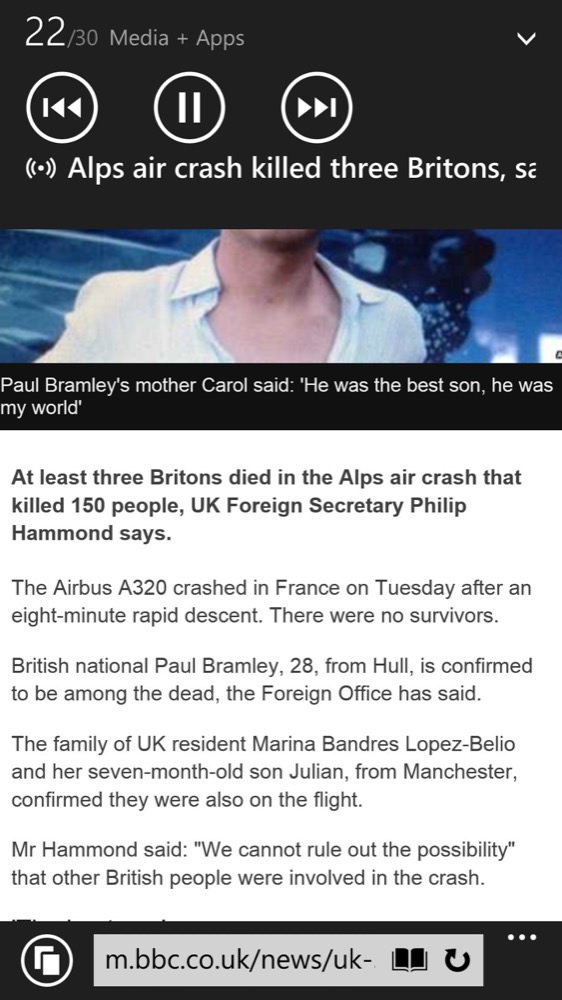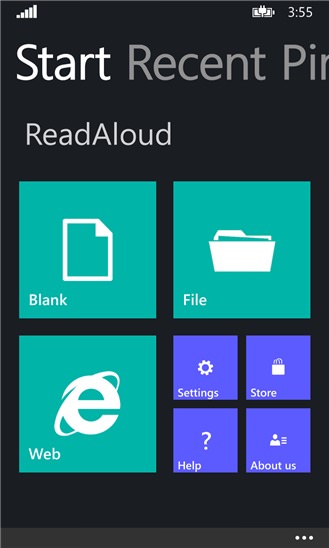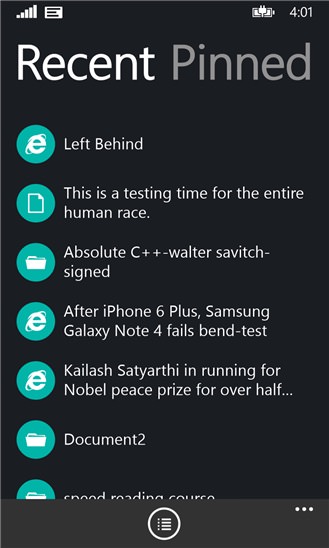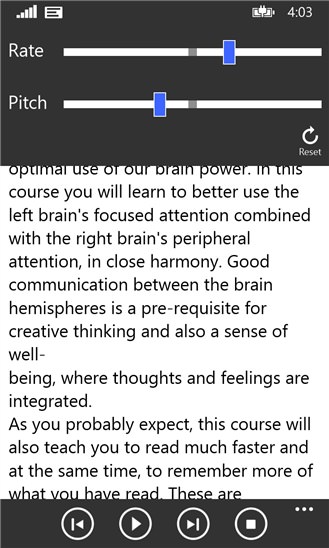 The developers do rather shoot themselves in the foot with the claim "We can very confidently say that ReadAloud is the best text-to-speech tool available for Windows Phone." Having tried this and 'Share to Speech' back to back, there's no comparison - the quality of audio from the latter is far superior and more natural. And I've no idea why, since in theory both use Windows Phone's own speech synthesis routines. Maybe one's feeding the system a word at a time, the other a phrase at a time? Comments welcome here if you can clarify this!

You can grab this in the Store here, to see what you think.