From the Store intro:
Take on 4 FREE levels of battle against the Empire as Ezra Bridger, dodge TIE fighters, blast Stormtroopers, and drive an Imperial AT-MP. With in-app purchases, wield a LightsaberTM, fight Star Wars™ bosses, drive an AT-DP, and unlock 30 more levels and 50+ unique challenges. Customize and expand a secret Rebel Haven where heroes can hide out and rescue citizens. And, interact with characters like Zeb the muscle of the Ghost team, Hera the pilot, and even Chopper the grumpy Droid™.

Fight to save citizens of Lothal and restore hope to the Star Wars Rebels universe by joining the rebellion today! The game features enhanced shading and dynamic visual effects through Metal support, which gives players a truly unique Star Wars Rebels, experience

For Everyone:


BATTLE against the Empire as Ezra Bridger, the street-smart hero, and dodge TIE fighters
DRIVE an Imperial AT-MP and activate boosts to take down the Empire's legion
COLLECT Hope and gift to citizens to earn boosts
CUSTOMIZE your secret Rebel Haven with rewards like living units, towers, building mods, and art
DISCOVER secret rooms, Stormtrooper helmets, and play to earn rewards from Chopper

With In-App Purchases:


UNLOCK 30 additional levels, with more Empire enemies, boosts, secret rooms, and rewards to expand your Rebel Haven
BATTLE STAR WARS BOSSES including TIE bombers, AT-DPs, and TIE fighters
WIELD a Lightsaber as Kanan Jarrus, the cowboy Jedi, and battle with your twin-blaster as Sabine Wren, the explosive artist
So, essentially all casual play here is completely free, while those who want to take the game further pay the £3 or so needed to unlock the rest. An eminently sensible system - you can tell Gameloft are nothing to do with it!
Expecting a freemium horror, I was pleasantly surprised at every single turn. Here's my walkthrough of the first half an hour or so. [There's an awful lot of running and jumping and blasting and then again and again, but having seen many a teenager addicted to LEGO Star Wars or similar on consoles I can see how this would work in the same way... I've tried to show some of the set-up and atmosphere shots below as well as those with action - for that, see the promo video at the end.]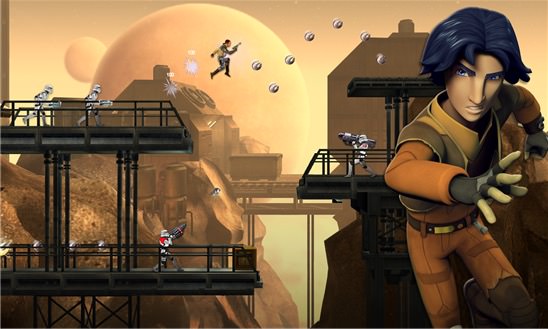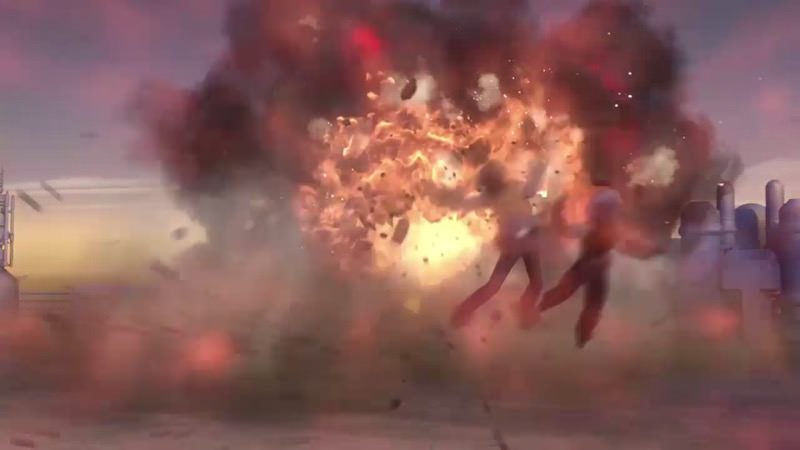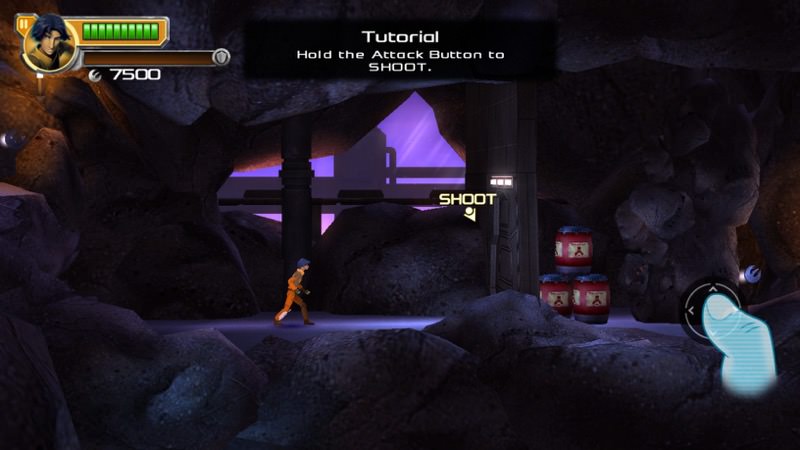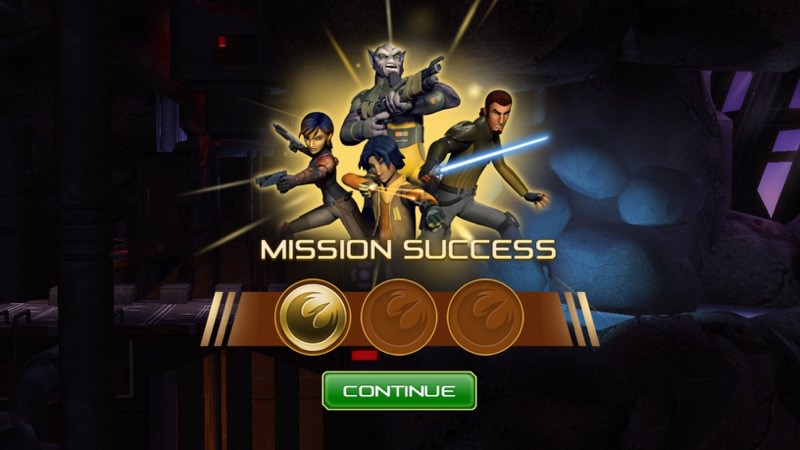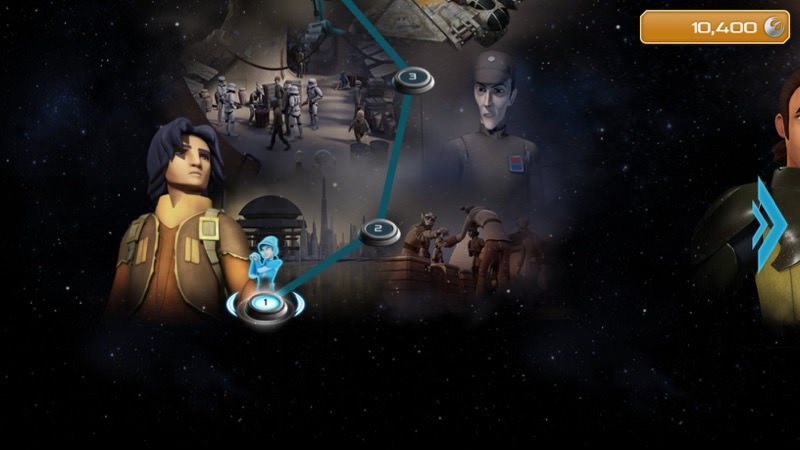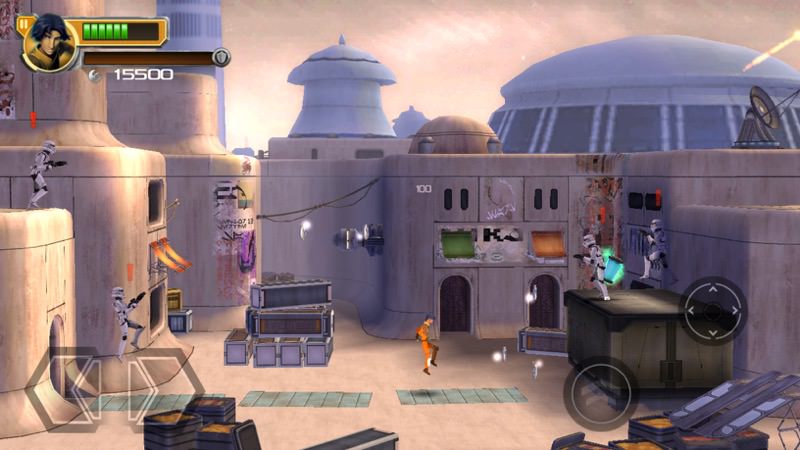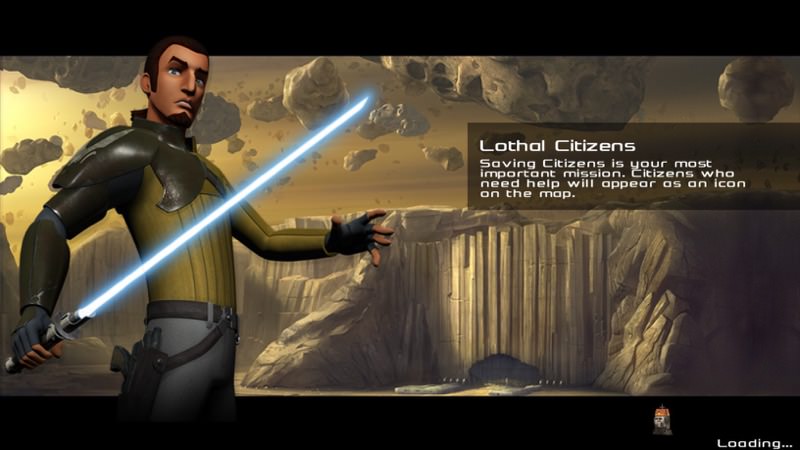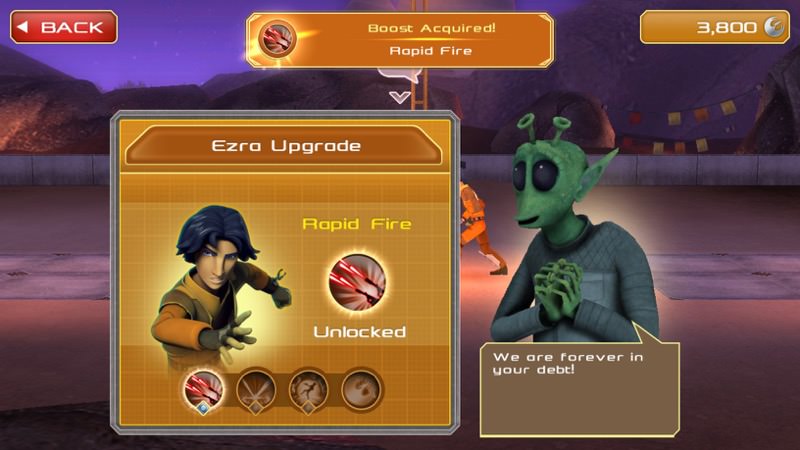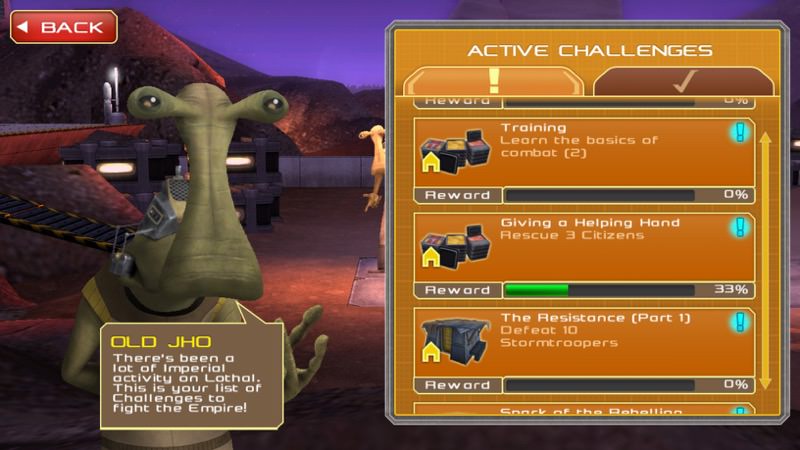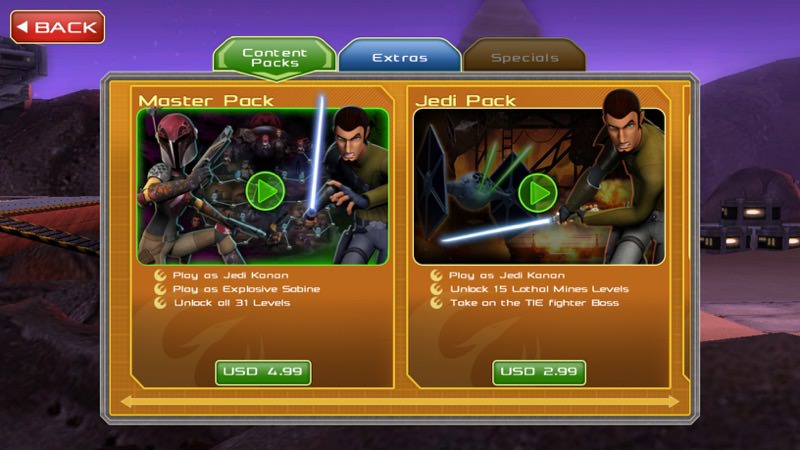 You can grab Rebels in the Store here. Note that it's a half Gigabyte download, and needing over a Gigabyte when installed, so best to install the game to microSD if you have the option. It seems that 512MB RAM phones can still play Rebel, thankfully.
PS. As a bonus, here's the official promo video: