From the Store description:
Take your part on saving the world and win unbelievable real prizes in specially designed tournaments. Earn the money every day from oil fields! Dead Trigger 2 is constantly evolving and expanding. Every update features new content intended to make your game even more enjoyable.

- Travel across 10 regions in different parts of the world.
- Explore 33 unique environments.
- Grab your favorite Zombie annihilator from 37 kinds of weapons.
- Go for the action in more than 600 gameplay scenarios.

TOURNAMENTS FOR REAL PRIZES
Get ready people, here they come. Join warriors from all around the world and fight in the Arena under custom gladiator rules every week. Become a legend in new Purgatory Arena.

MOUTH-WATERING GRAPHICS
You'll be dazzled by cutting-edge graphics, including real time water reflections, dynamic vegetation and enhanced ragdolls. Explore multiple locations and slaughter the undead in diverse places like eerie Shanghai alleyways, abandoned mines or the African desert, Europe, South America …

REAL TIME STORY DEVELOPMENT
You are not alone. Take part in the Global Resistance, tune in to the to stay informed as the global gameplay develops, directly influenced by the participation of every single player. Enjoy different types of operations such as story or global missions and side-quests.

REWARDS FOR EVERYONE
Participate in global missions and receive rewards. Complete achievements, meet challenges and receive exclusive in-game currency.

THE HIDEOUT
Explore your personal hide-out and meet the Gunsmith, Medic, Scientist, Smuggler and Engineer. These NPCs will help you unlock incredible new weapons and gadgets.

In scope, Dead Trigger 2 reminds me of Real Racing 3, a cross-platform real time gaming community that's ever-growing and interacting. Of course, RR3 isn't available for Windows Phone, sadly, but at least DT2 is!
I spent an exciting half hour working through the initial stages of Dead Trigger 2, I won't pretend to have scratched the surface of the game, but here's how I got on: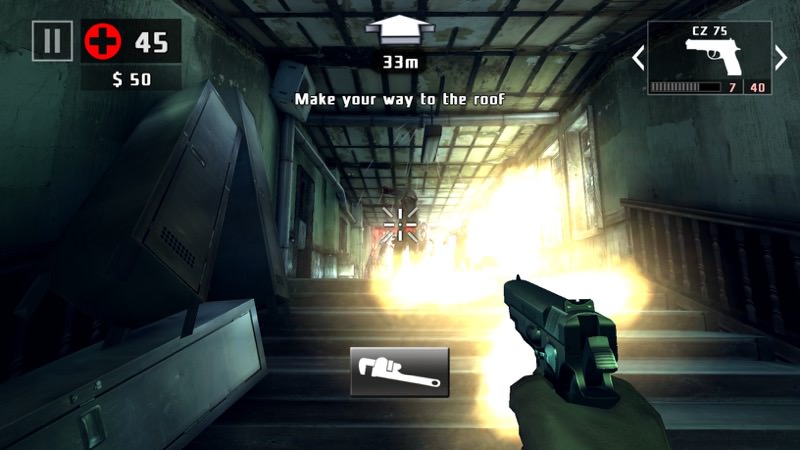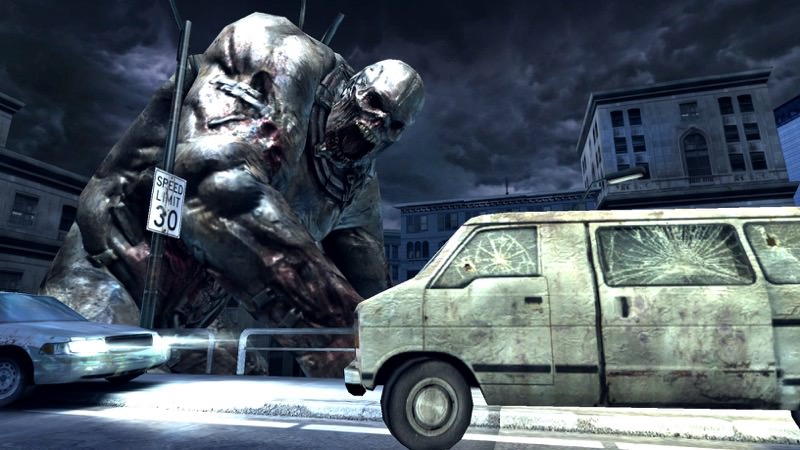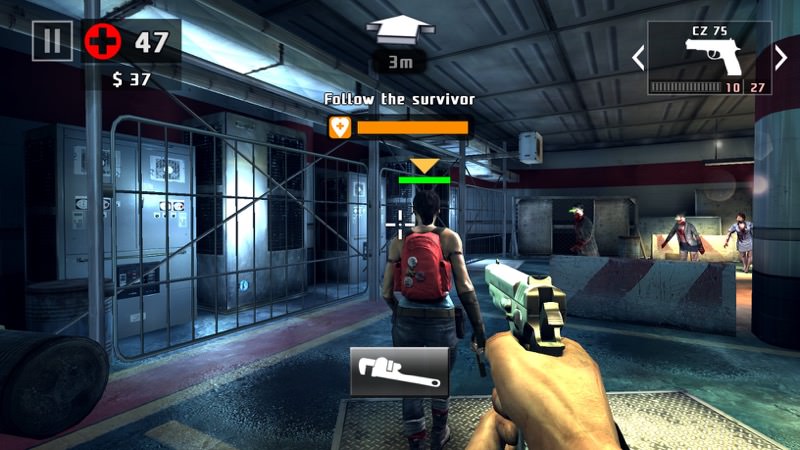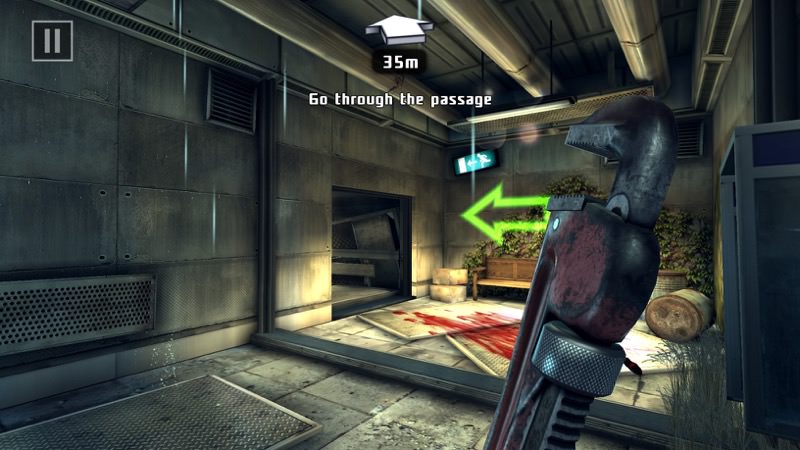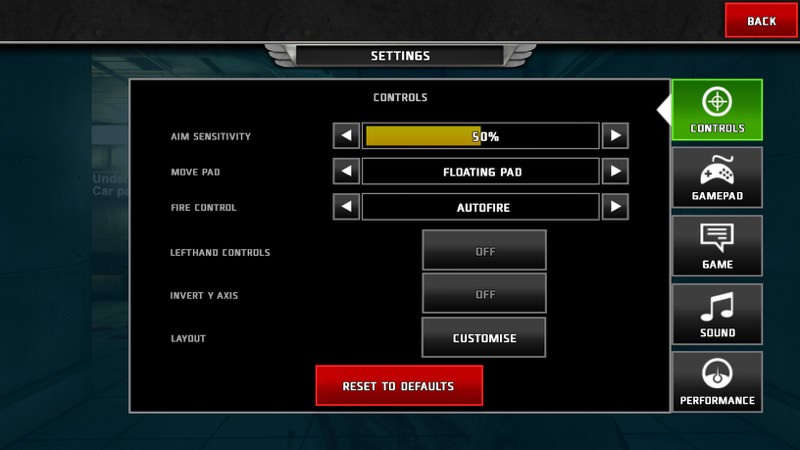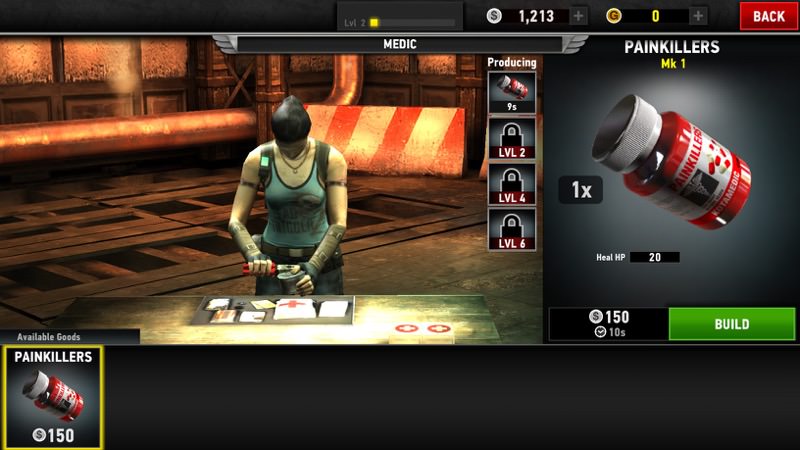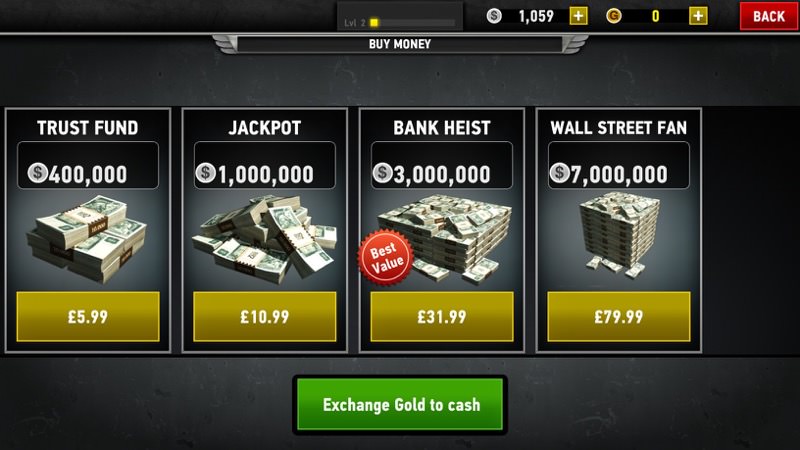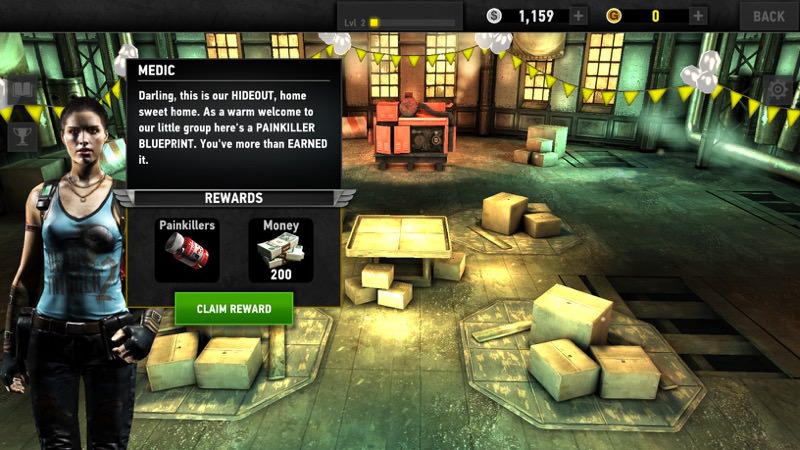 The FPS (First Person Shooter) aspects of Dead Trigger 2 are top notch. There are tremendous 3D visuals, seeing through gaps, lighting effects, that sort of thing, all powered by the Unity engine. And there's real excitement when the action's going on. This is where the game should stay, I reckon. If it had been £2.99 as a one-off purchase then this would be a no brainer, recommend-to-everyone title.
But it's not. In between the action are drudging freemium health and weapon power-ups, stuff to do with numbers and inventory and making medicine (and possibly over-expensive IAPs) when all you want to be doing is getting out there in the city blasting the undead into oblivion, one limb at a time. I don't doubt the game's scope and ambition, and I'm all for that. I just don't want to have to juggle stats and parameters - just give me a % health before I'm dead and I'm happy.
See if you agree with me. You can download Dead Trigger 2 here, though be warned that it's half a Gigabyte download for an installed size of over 1GB.
PS. As an extra taster, here's the official promo/trailer for the game: