The full changelog for Movie Maker 8.1 in recent months is:
4K and 2K video editing and encoding
100% revritten Instagram encoder and uploader
Squared (1:1) encoding formats
Audio waveform and play in trim/crop/split
Upload video to YouTube
Download video/mp3 from YouTube
Image duration up to 33ms
Custom camera with manual focus, exposure and white balance
Added squared format to video encoder
Instagram plugin: automatically squares video
Quite a major new version then. As you can see from the screenshots below, the interface is denser than Microsoft's Movie Creator, but then there are more functions on offer, including the all important ability to put 'transitions' between clips.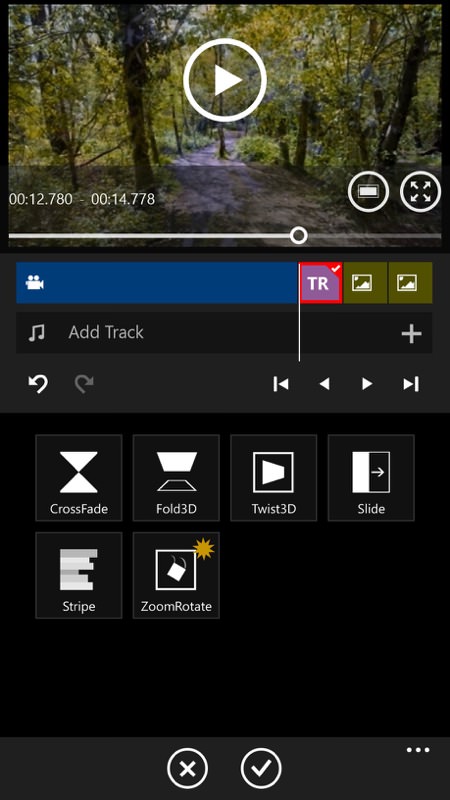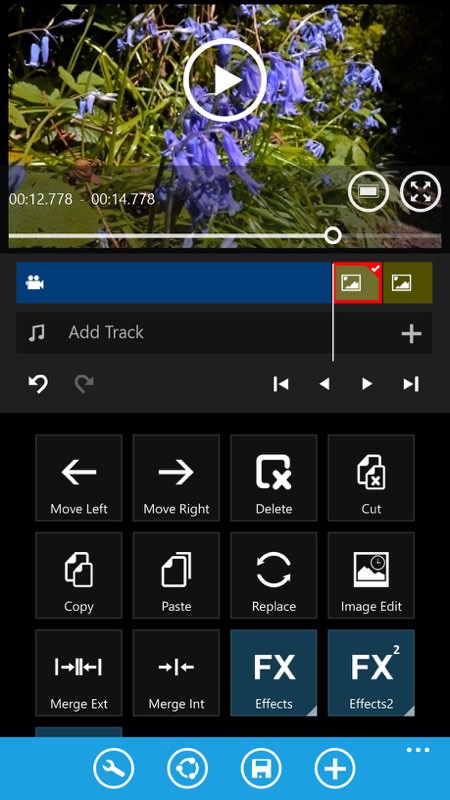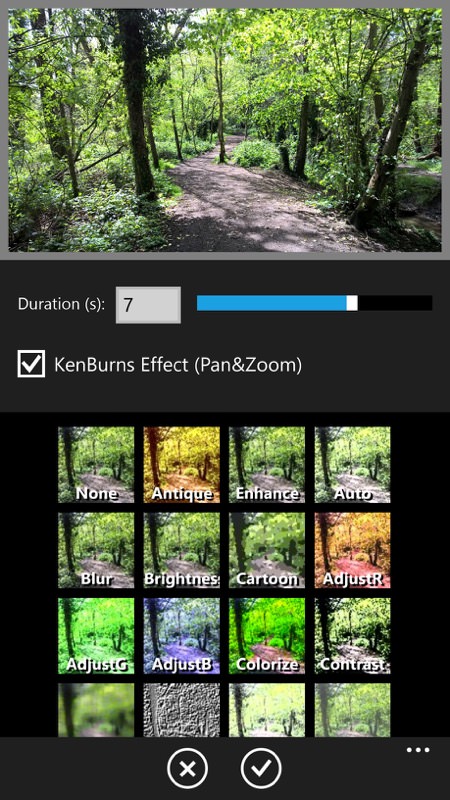 Pretty impressive stuff on a phone UI, but do note that anything intensive like adding a transition or applying a filter can be slow - even on my Snapdragon 800-powered Lumia 930, adding anything advanced meant waiting up to a minute while a percentage indicator crept up to 100%. Video editing and smartphone processors don't really go together well!