From the Store description:
Pentatonic licks & tricks
Eric Clapton, SRV, BB King, and Robert Johnson style...
16 lessons in the Lite version
55 lessons in the Complete version without ad (available on the market or in-app at a great price)
110 Videos HD (230MB): Slow down, Zoom
55 progressive lessons, simple, clear with good advice from your teacher
55 Graphics and tabs in full screen: maximum understanding
Bottleneck and open tuning in Delta Blues
High-speed progression and results. Become a good and versatile blues guitarist.
Your teacher: Franck Graziano: professional guitarist (Guitar Part magazine, Guitar Pro), graduate teacher of State.
Download all videos in 5min (Wifi) or one after the other.
For me, as someone who plays a mean rhythm guitar but who has been struggling to get to grips with blues, this application seems pitched about right. The first 16 lessons are free and take you from absolute beginner to playing very simple 'licks', then the rest of the application (levels 2 to 4) take you way beyond into replicating what some of the blues masters do, at least in terms of commonly used licks and techniques.
The videos are downloaded when needed or you can simply grab the lot for playing offline later on, if needed. This, plus the trial/commercial split, are both very well thought out.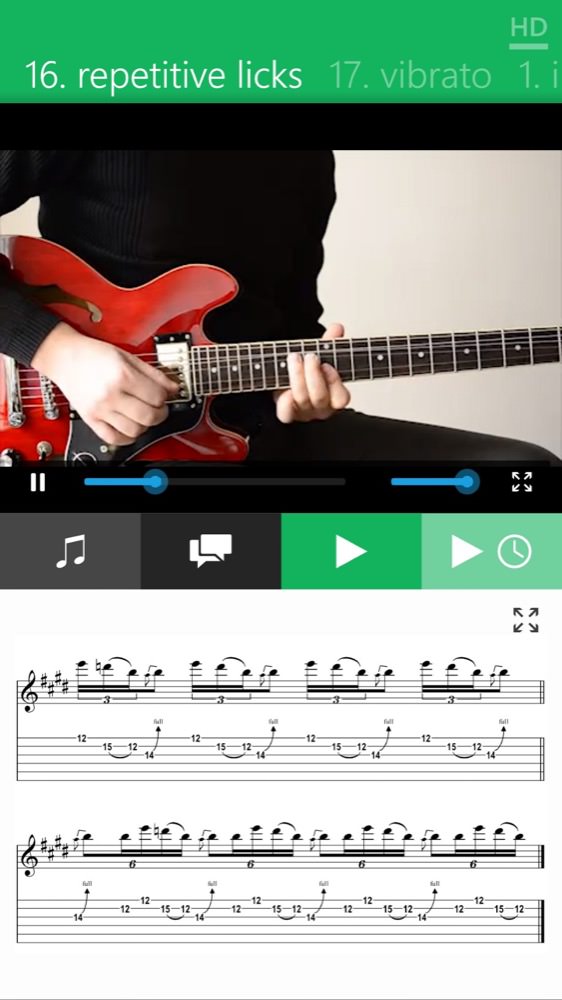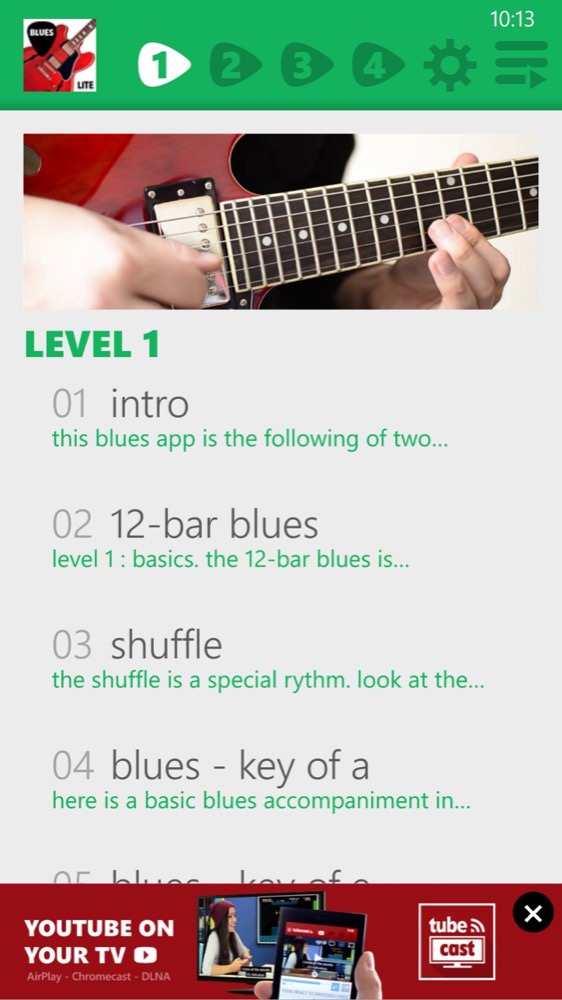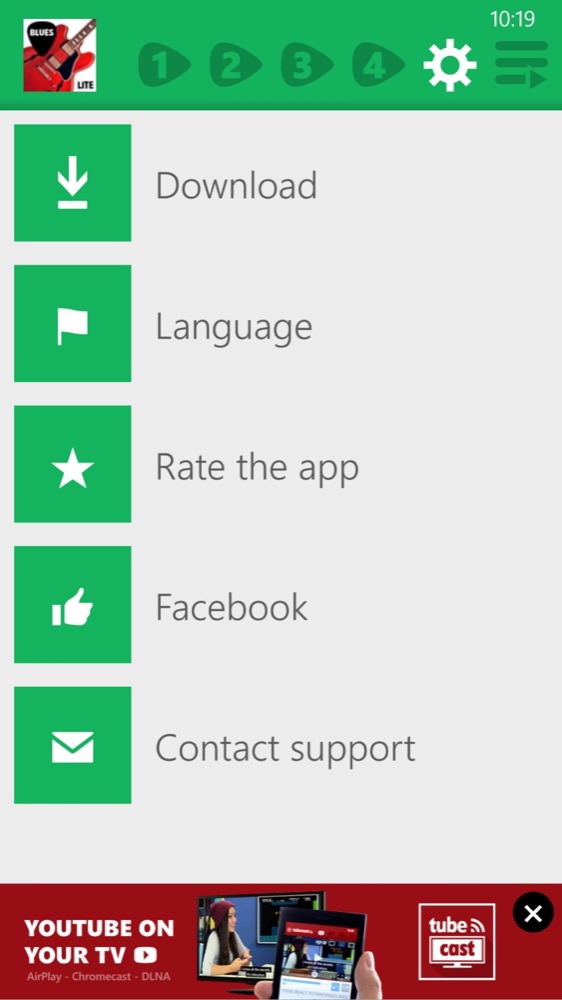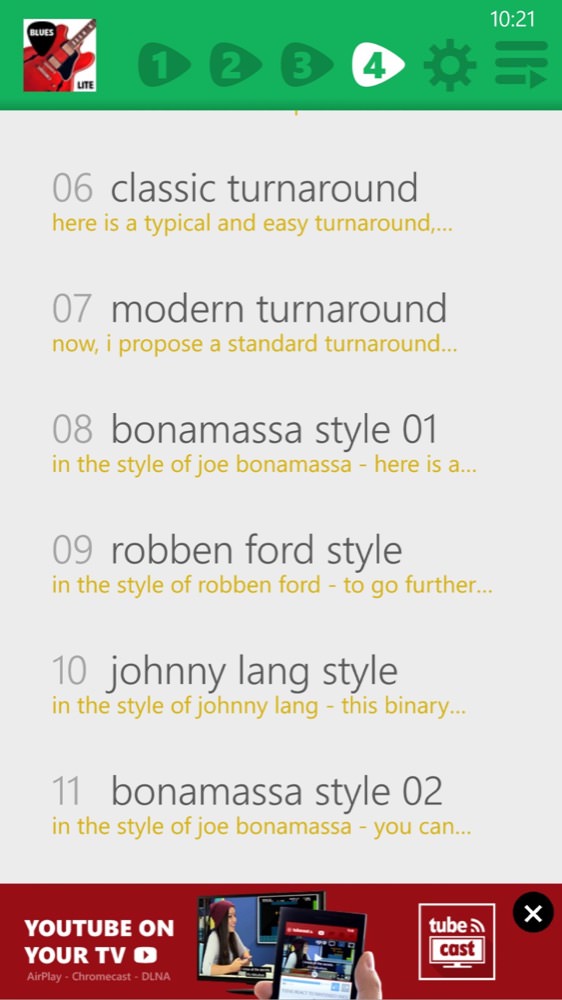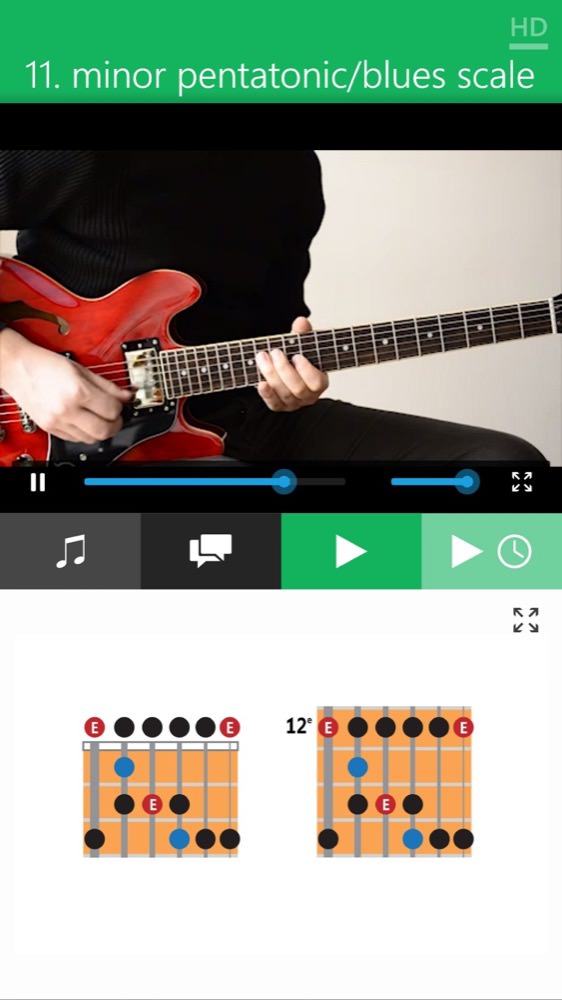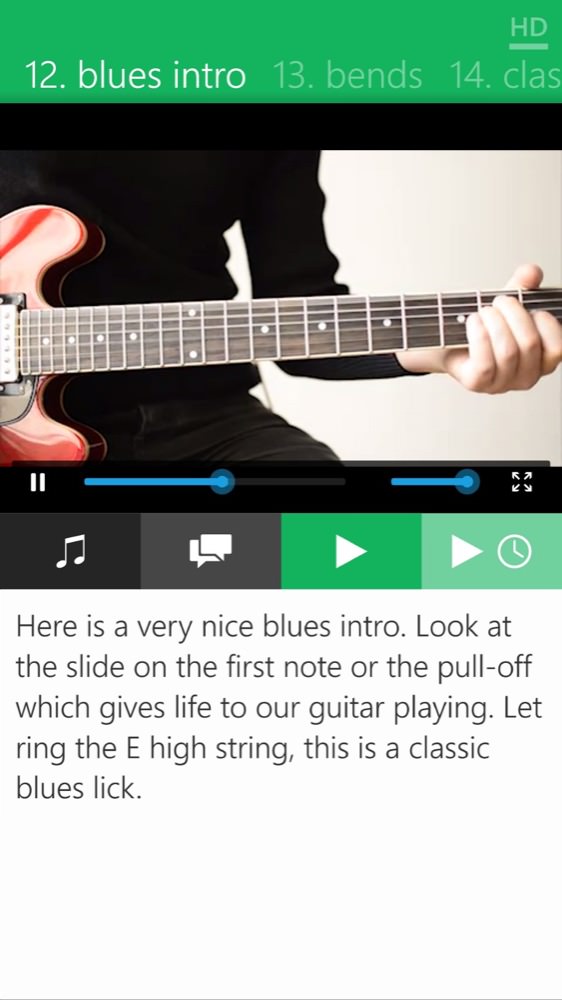 You can grab the LITE (trial) version here or the full version here in the Store. £1.89 is a steal for the amount of content here, if you're wanting some blues ideas and tuition. Yes, there are a ton of blues tutorials on YouTube