Here's my original story from January, talking about the release as a true 'universal' Windows application. And here's the changelog for this new v2.0:
Now adapts properly to different screen sizes
Uploads possible for files other than photos
Select multiple files for upload
Download files directly to your device or SD card
Save or open files to and from Dropbox within other phone apps
Ability to select phone contacts when inviting people to shared folder
Improved download speeds
Bug fixes
A few screens of the new version in action, to wet your appetite: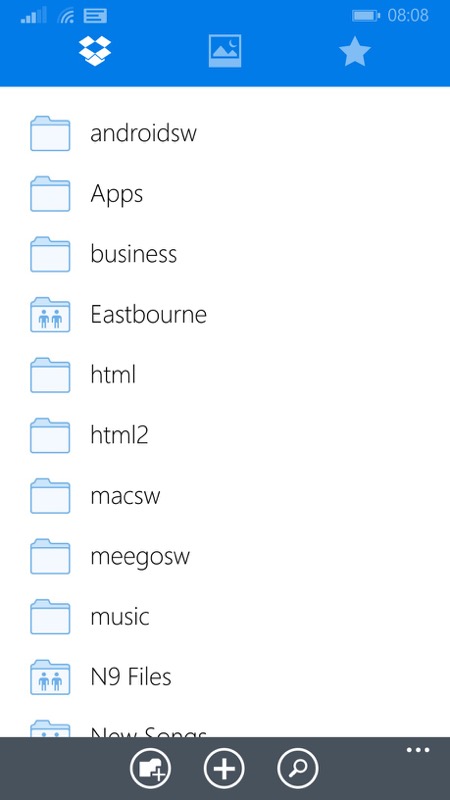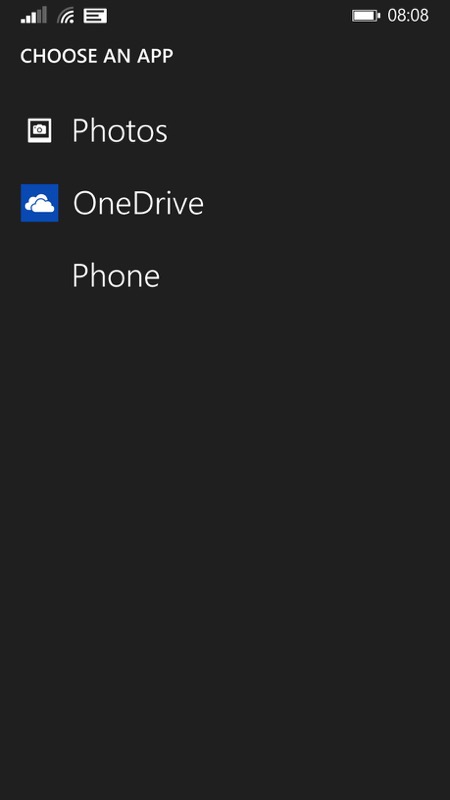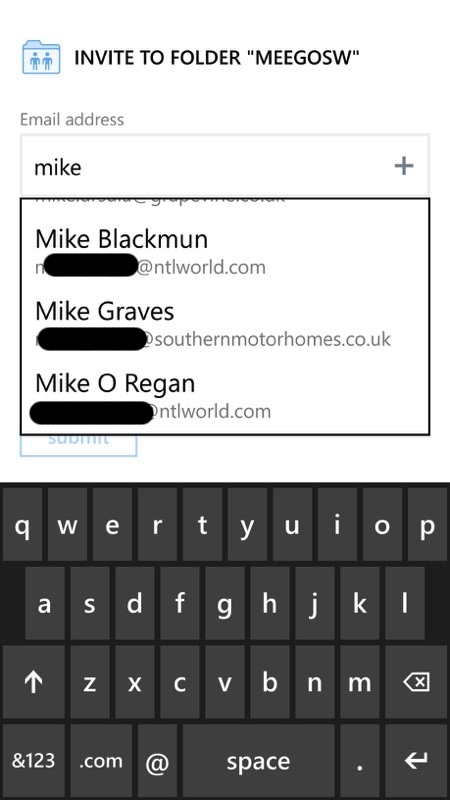 The main UI, which hasn't changed much at first inspection; uploading now includes this choice, files of any type can be sourced from OneDrive or from the phone's (limited) file system; inviting people in my People contact store to a Dropbox shared folder....
This even slicker and free (and official) Dropbox client, this is to be welcomed, especially if you have a wealth of content in the service already, archived from other devices and platforms. You can grab Dropbox for free in the Store here.