From the Store description:
footPATH is a complete pedometer with a gaming kind of environment that lets you compete your WALK with the world. Every STEP counts and every WALK is challenged and you race in a virtual walking environment to become the CHAMPION. An active competition motivates you to walk more and more and more, and you become more HEALTHY and FIT.


Accurate count of every step you walk or run with lockscreen support
Differentiates between walking and driving, footPATH intelligent enough to count only the steps you walk not drive
Two different modes, GPS mode and Accelerometer mode. The later can be used while working out on Treadmill
Not just steps, you can track Calories Burned, Distance Travelled and Speed at which you travel
Thrilling statistical analysis about your walk with stunning charts to make you walk more
First of its kind, GLOBAL and FACEBOOK Friends Leaderboard to keep you engaged, motivated and ready to challenge
Add your friend as your virtual WALKMATE and challenge him/her in realtime
Animated slideshow to show the location, lifestyle and other stats
Built in MUSIC PLAYER for easier access to your favourite songs while walking
Here's footPATH in action: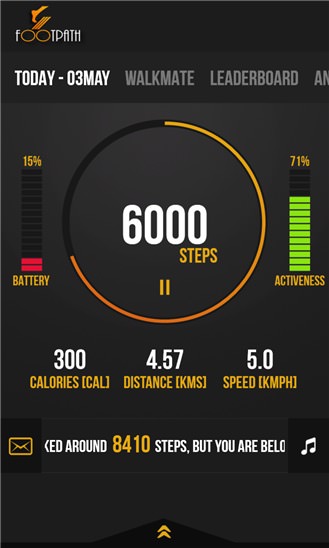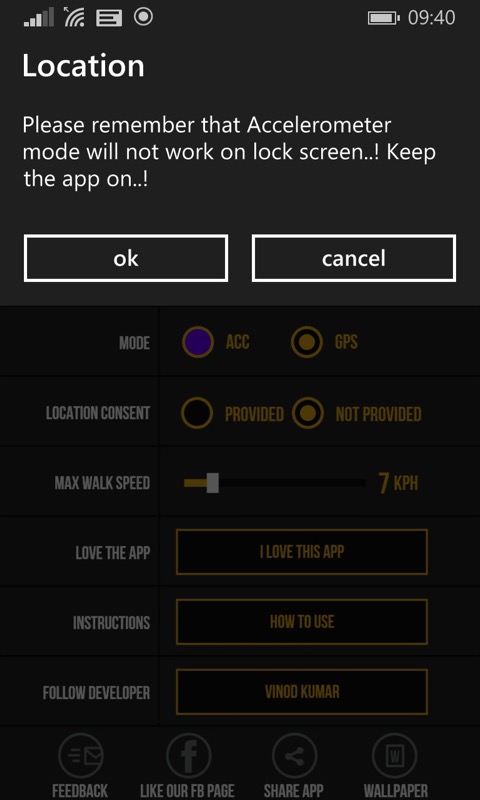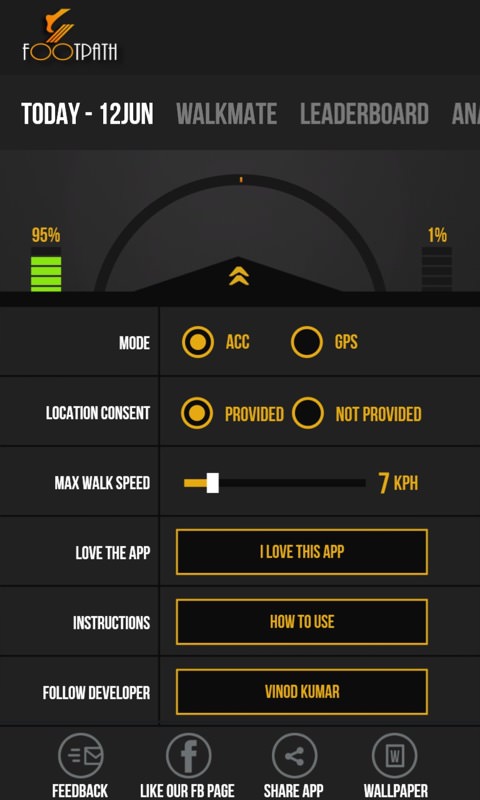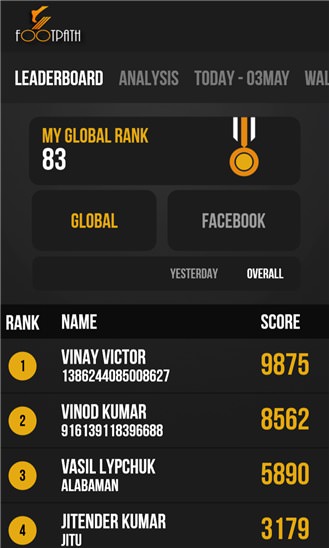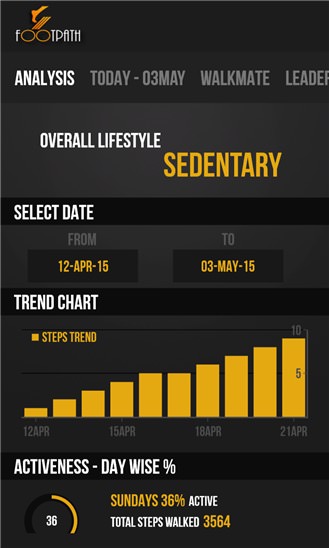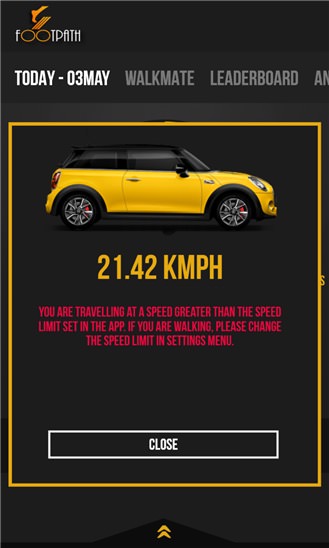 The biggest problem in real world use is the buggy use of accelerometer data. I did 100 steps and found that only 20 had been tracked. I then left the phone on the desk and it racked up another 10 while going nowhere. Hmm....
With some work (and take-up by your friends), this has potential, but it does need work. You can grab footPATH in the Store here.