From the Store, here's the quoted changelog:
Quoted/Embedded tweets are now shown in the main view
Quote Tweet button now does a "new style" quote (embedded link) by default
"Classic" quote tweet functionality can be enabled in Settings/Advanced
Added support for saving tweet drafts and frequently used text snippets.
Tweet drafts are removed when you load them from the menu, but can be re-saved to keep them longer.
Snippets are saved until removed (via Settings/Advanced).
Drafts and snippets are per-account, and roam to other devices.
Note: Media attachments are not currently saved with drafts.
New "Insert new line" option in the tweet composer (most helpful for phone/tablet with default Enter behavior)
Added support for receiving >140 char direct messages (when enabled by Twitter next month)
Sending them will enabled in a future update after Twitter turns this on.
Fixes for timing issues where progressive loading on scroll could interfere with composing new tweets
Fixes for bugs which could occur when cancelling a tweet/thread expansion.
Phone: Fixes for issues when hitting the back button at certain times while a thread is expanding
Phone: More than 2 suggestions can now be used in each compose/reply box.
This is thanks to a new and improved work-around for a WP 8.1 text box crashing bug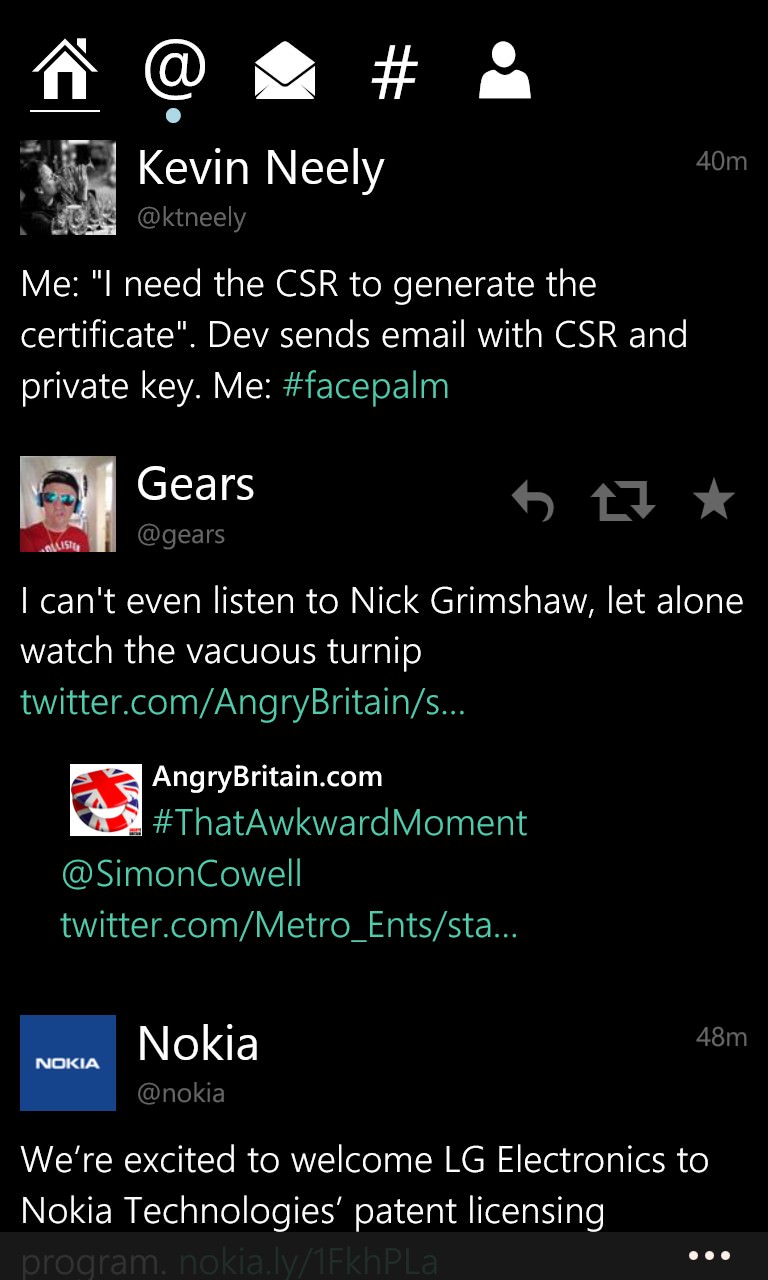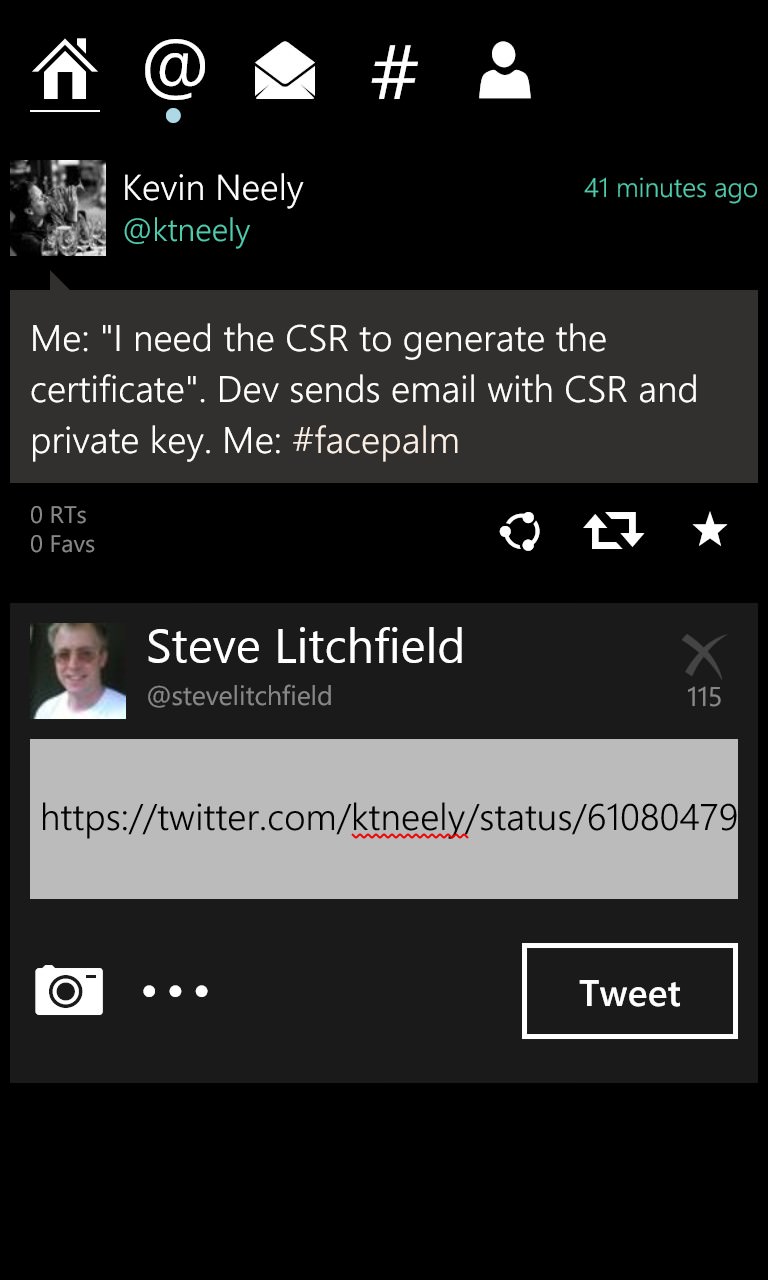 There's quite a bit else in the changelog that needs playing with in order to get the most from Tweetium, so knock yourself out, this comes with our full recommendation.
You can buy Tweetium from the Store here. Yes, it's commercial software, but I promise that you'll be happy. All for the price of a half pint of beer. And if you need more (e.g. multiple Twitter accounts, real time notifications) then there's a Tweetium Pro too - see the in-app links and comments.