Here's the official changelog for v3.0:
Navigate your Flipboard quickly with the new Home, Following, Search, Notifications, and Profile Tabs.
Browse updates from everything you follow in your Home tab.
Now you can follow people to see what they're flipping into magazines in your Home feed.
See a list of what you follow in your Following tab and dive into individual sources or topics easily.
Find specific topics or people to follow in the Search tab.
Let the Flipboard community know more about you by uploading a pic and entering a short bio in the Profile tab.
More bug fixes and performance improvements.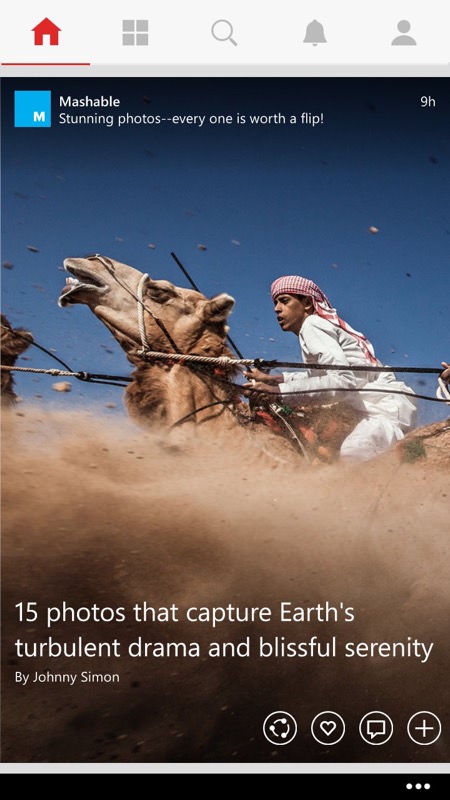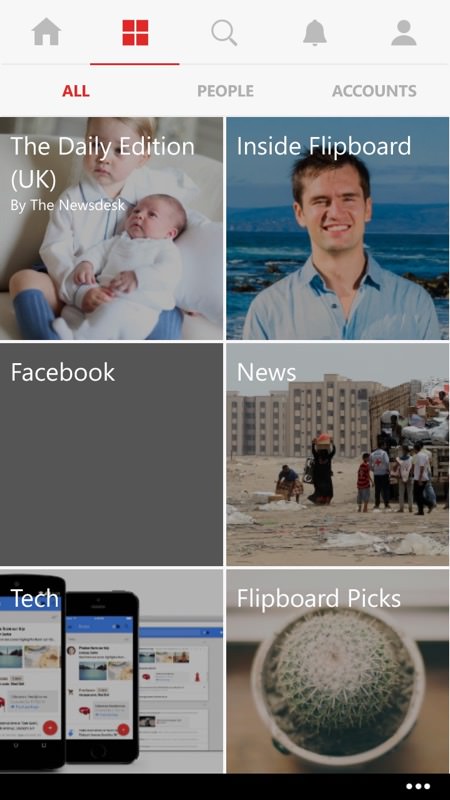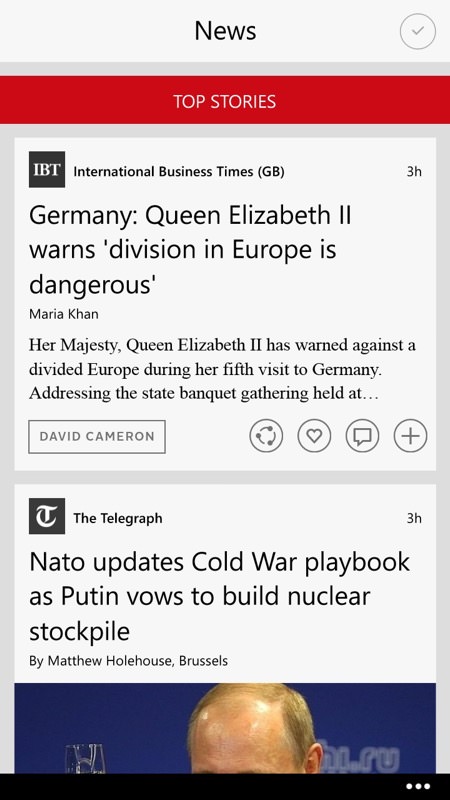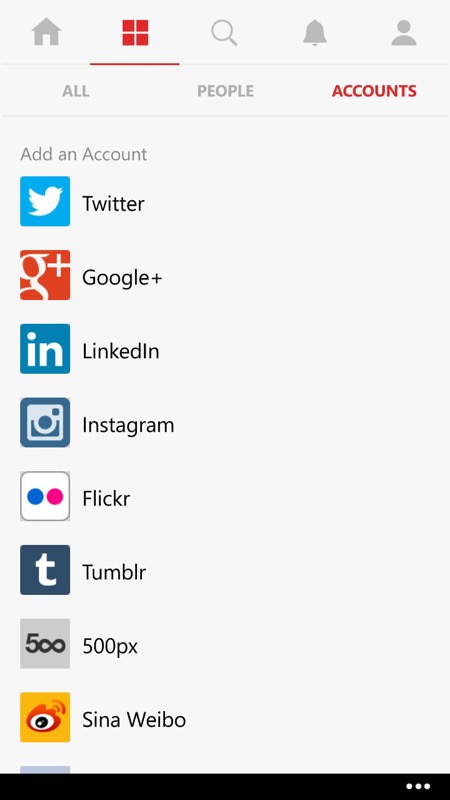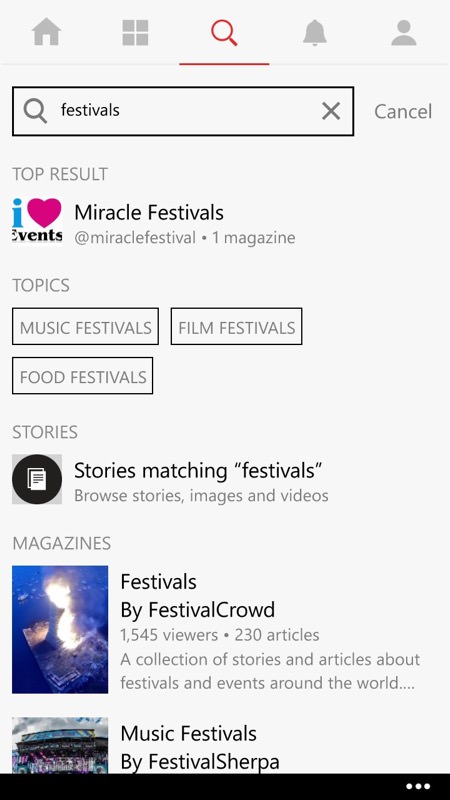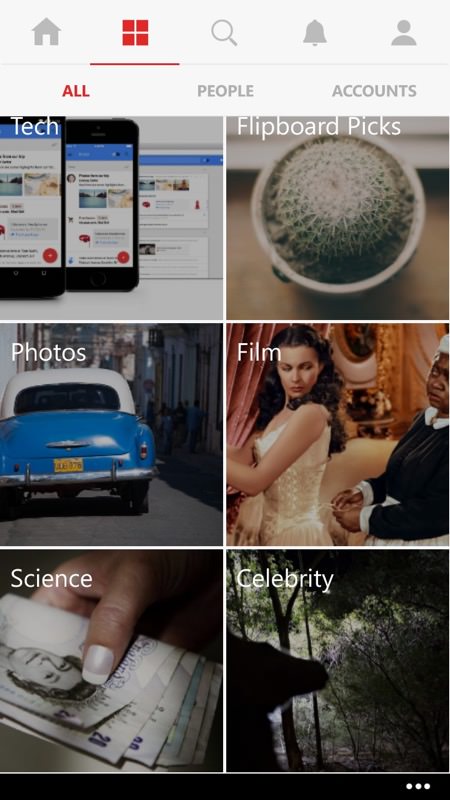 I liked this update, but a) there will always be some users who hate a change to a user interface, and b) there are a LOT of news readers of various kinds available for all mobile platforms now, with Google, Apple and Microsoft all providing first party systems (Microsoft's is (MSN) 'News') - is there still a place in the market for Flipboard in 2015? Comments welcome.
Available now for all Windows Phones, you can download Flipboard here in the Windows Phone Store.