Here's the Tweetium changelog for the new v3.6, helpfully broken down into summary and detail:
Highlights:
- Quote Tweet notifications for Pro users
- Media in Quoted Tweets
- View full-size images without expanding threads
- Smoother top-loading and various bug fixes

Details:
- Support for Quoted Tweet notifications for Pro users
-- Includes both push notifications and Connect+ support
-- Currently shares notification settings with Retweet notifications
-- These will be enabled by a server update soon after this app update is published
- Tapping/clicking image previews now loads the full-size image in the image viewer instead of expanding the thread
-- This can be changed back to the old behavior in Advanced Settings
- Quoted Tweets now include media previews
- Improvements to how tweets are added to the list as you scroll up to reduce jumpiness seen in certain cases
- More fixes to new-line/multi-line issues on phone
- Fixed a couple of error handling bugs, such as the error shown when viewing profiles with no tweets
- Fixed a bug where duplicate follow notifications could appear for Pro users in certain circumstances
- Fixed a bug where the same user could appear multiple times in the list of who has favorited a tweet if they favorited then unfav'd then re-fav'd
- Fixed a crash when opening the compose menu (i.e. drafts/snippets) while the app is a Share target
- Improvements to background task cancellation handling
- Small performance tweaks

Highly recommended, you can buy Tweetium from the Store here. Yes, it's commercial software, but I promise that you'll be happy - it's certainly the slickest I've seen for Twitter on Windows Phone. All for the price of a half pint of beer. It's a universal application too, so will work on Windows 8.x and above on the desktop/laptop too. Bargain!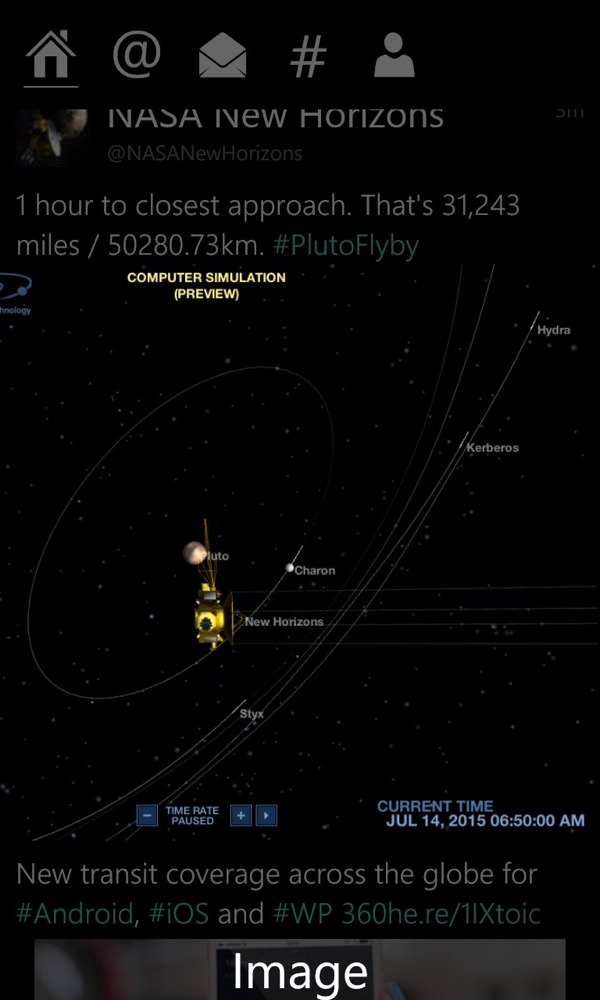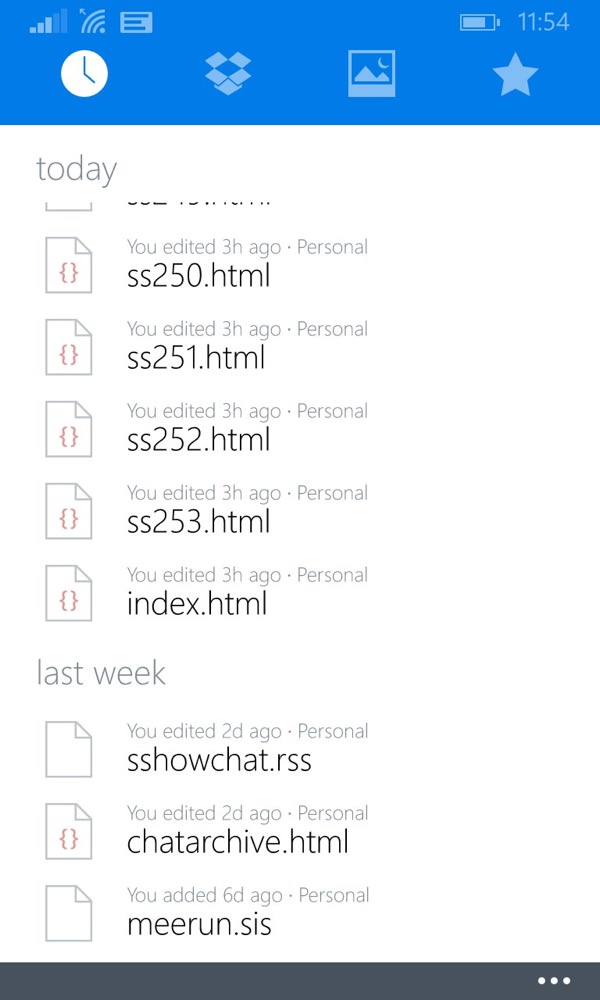 And for the official Dropbox (again universal) client, now up to v2.2:
Recents tab: Goodbye, static file list. The new home view is a list of all the files you've used recently — anything you've viewed, uploaded, renamed, or edited, on that device or on dropbox.com. The files you're most likely to need on the go will always be front and center.
Invitations: You can get extra space by inviting your friends to try out Dropbox. If a friend uses your invitation to sign up for an account, installs the Dropbox desktop app on a computer, and signs in to the app, both of you will receive bonus space.
Video streaming: no need to download your video files to watch it, save time and bandwidth
Save web links to your Dropbox
Open internet shortcuts
Add a text viewer
New option for favorites: view in parent folder
Bug fixes and performance improvements
The 'Recents' bit is huge. Most of us have 90% static files, stuff we want online but rarely access - it's there for posterity. But that last 10%, recently uploaded and active, is now presented first and foremost, so the thing you're looking for will almost always be listed on the first page. Genius!
I'm not so sure about the video streaming bit - it's handy to have, but there are plenty of other ways to watch videos, most of which don't involve your Dropbox storage. Anyway, a decent update and you can grab or update Dropbox for free in the Store here.