From the Store description:
Browse all the articles of your favorite websites in a beautifully designed app. FeedLab will become your indispensable companion to read all your RSS feeds, directly on your Windows Phone.

Add the RSS feeds of your favorite websites, blogs, magazines and journals
Group your feeds in categories
Order and customize your categories as you wish
Customize the display of articles as you wish (only the title, with small or large images, or even large tiles)
Find the summary of each article, with the ability to continue the reading to the desired website
Discover optimized gestures to simplify your daily use
Live tiles: pin your favorite categories on the home screen of your phone
Via the speech feature, listen your articles
Launch a new search on FeedLab directly from Cortana

Ready to discover the best unofficial Feedly client?
'The best'? Nothing like a little modesty! Though FeedLab does seem to be arriving fully formed and ready for use, plus it's priced right (see below) and attractive. Here's a walkthrough: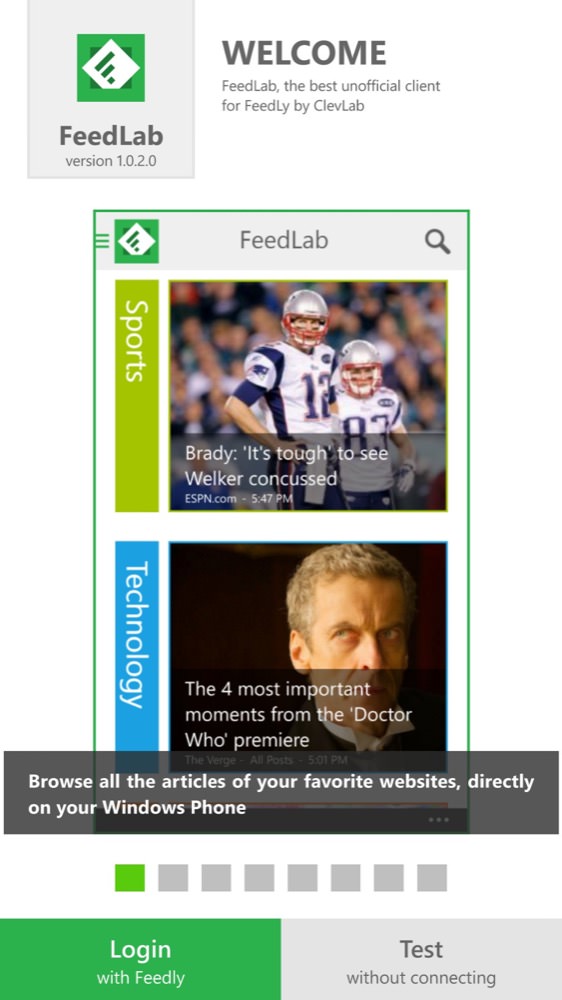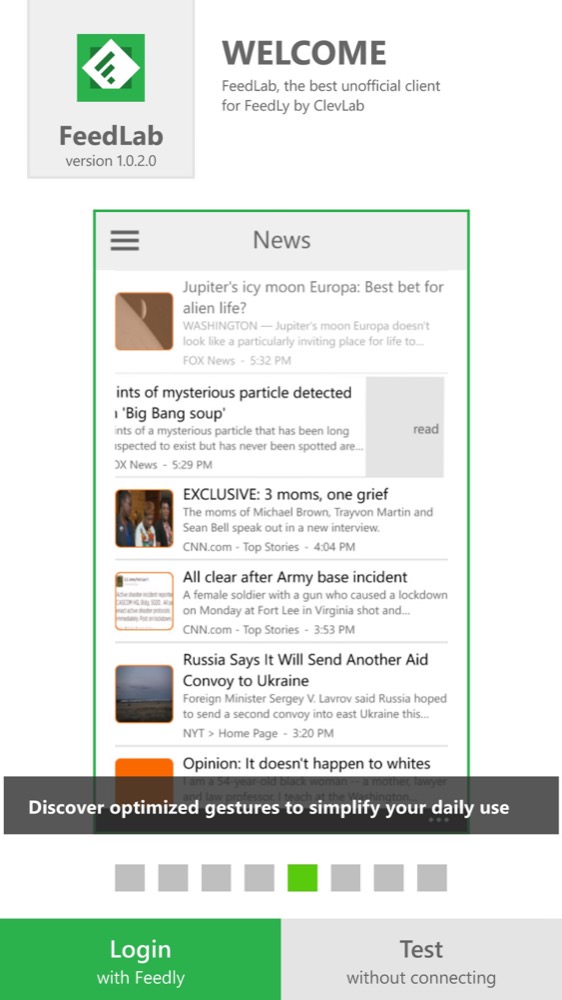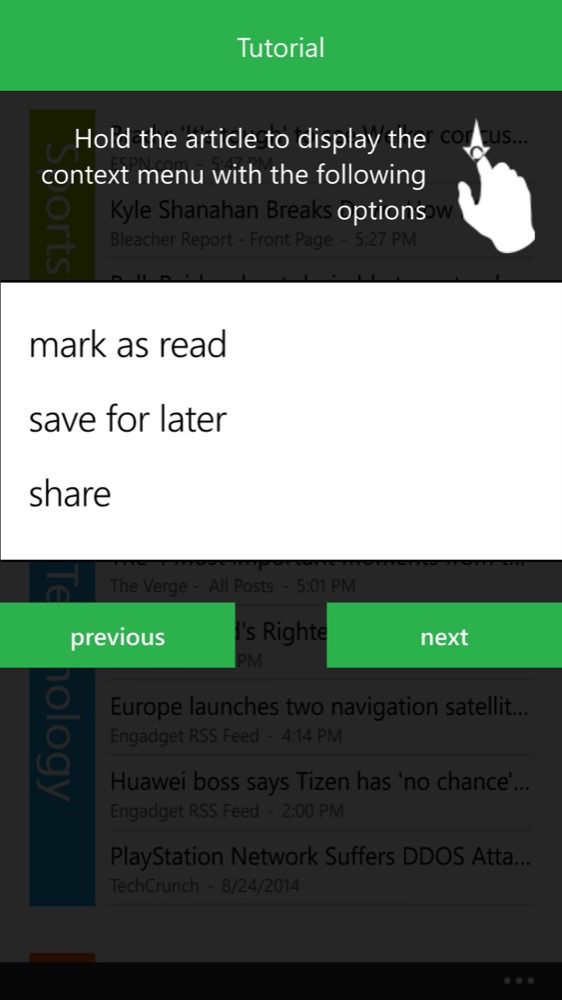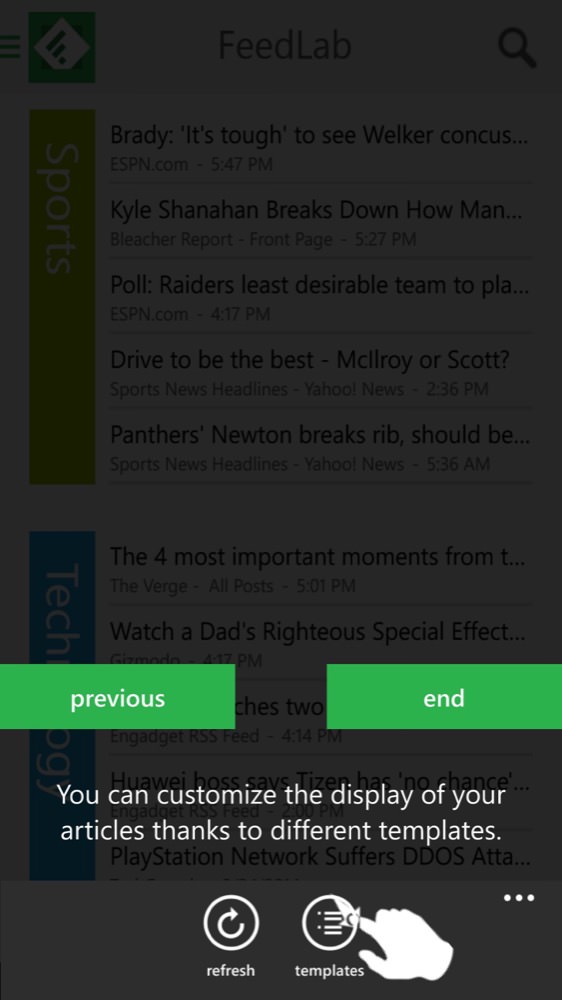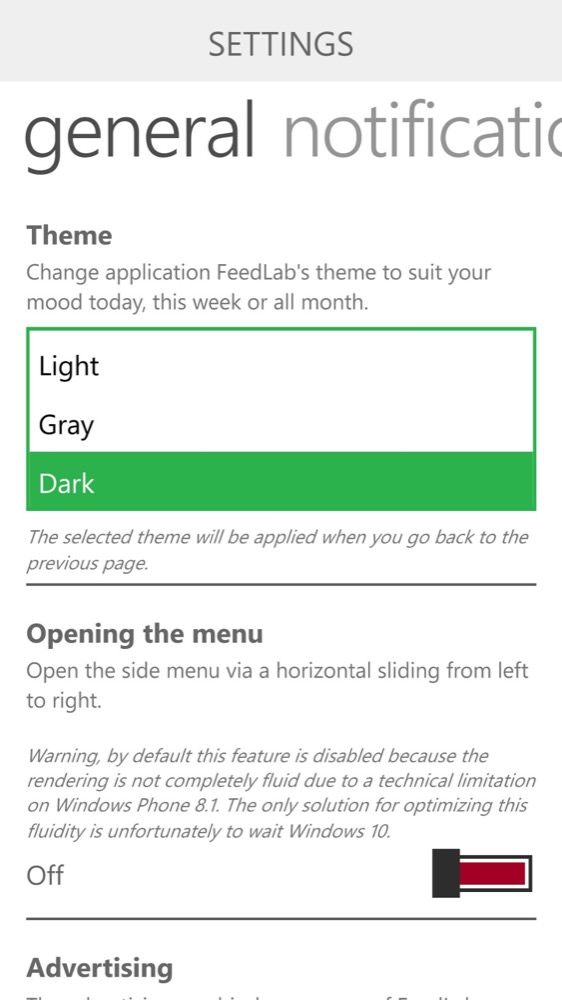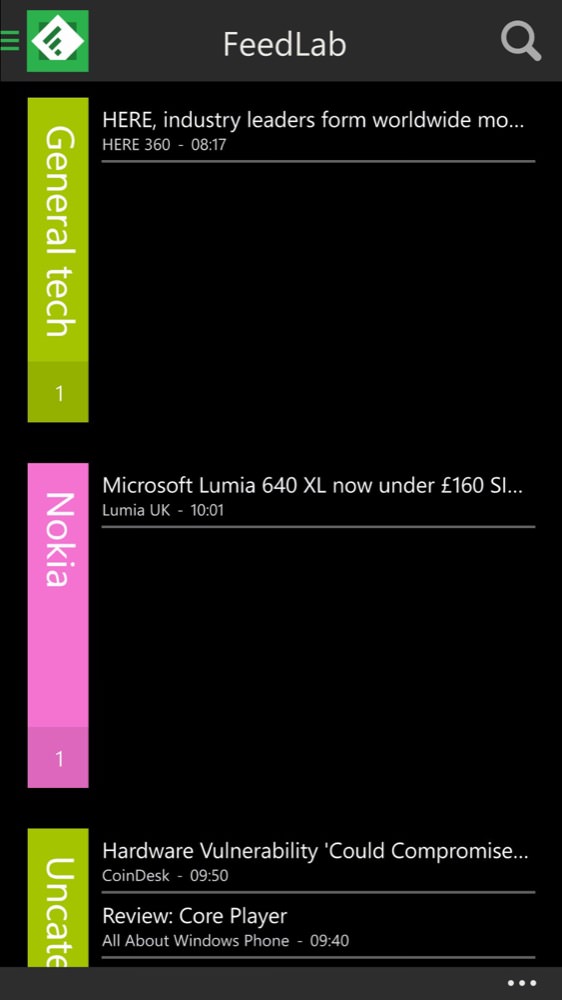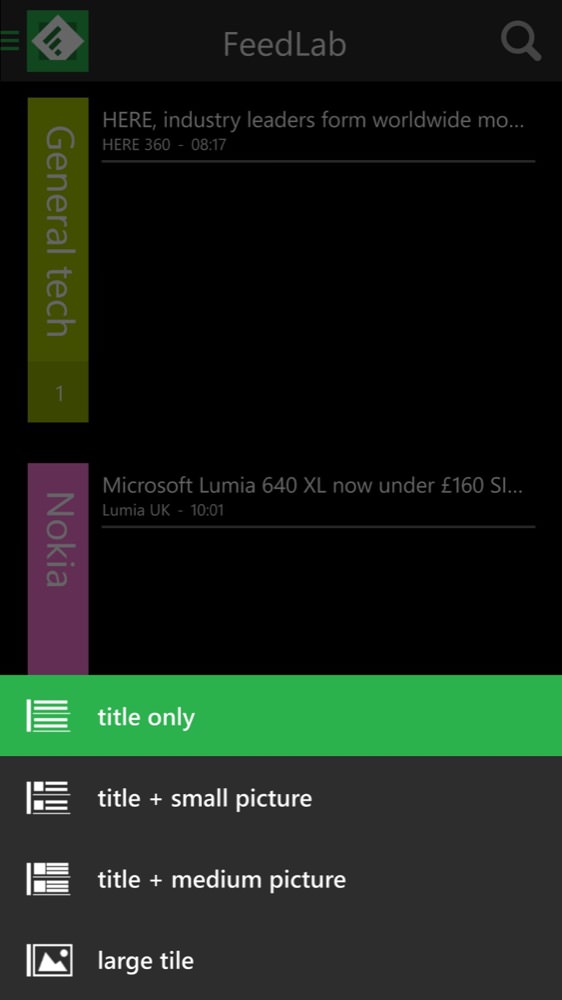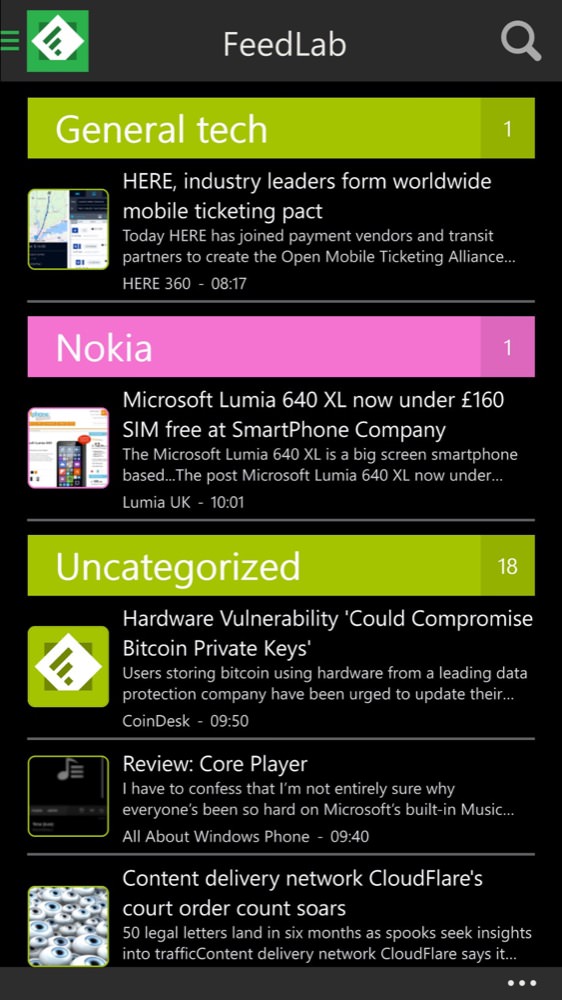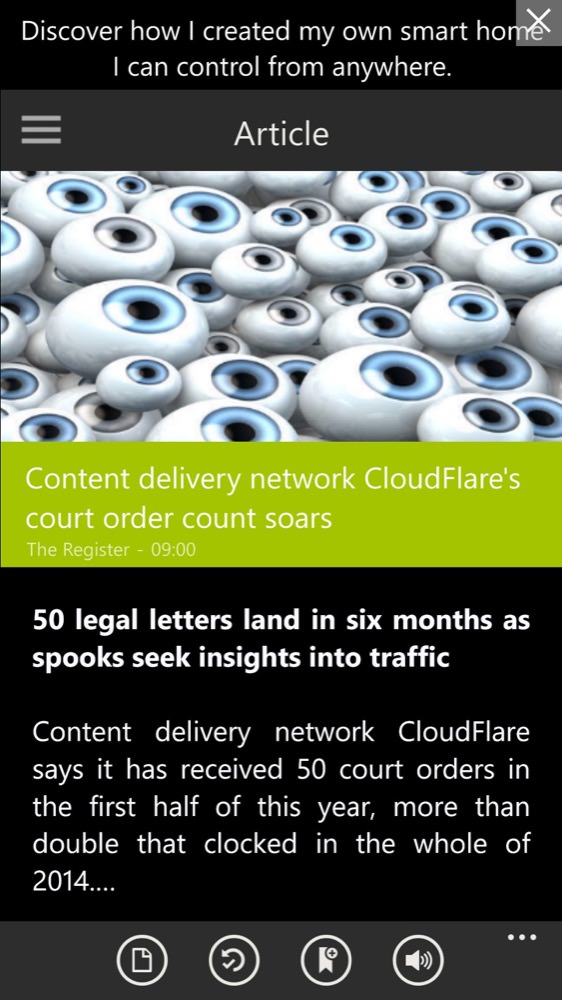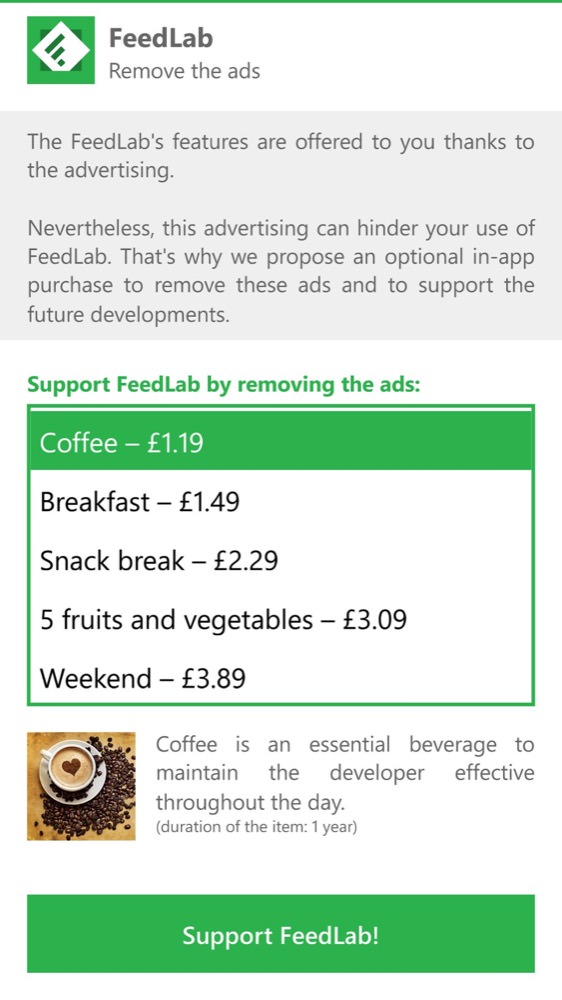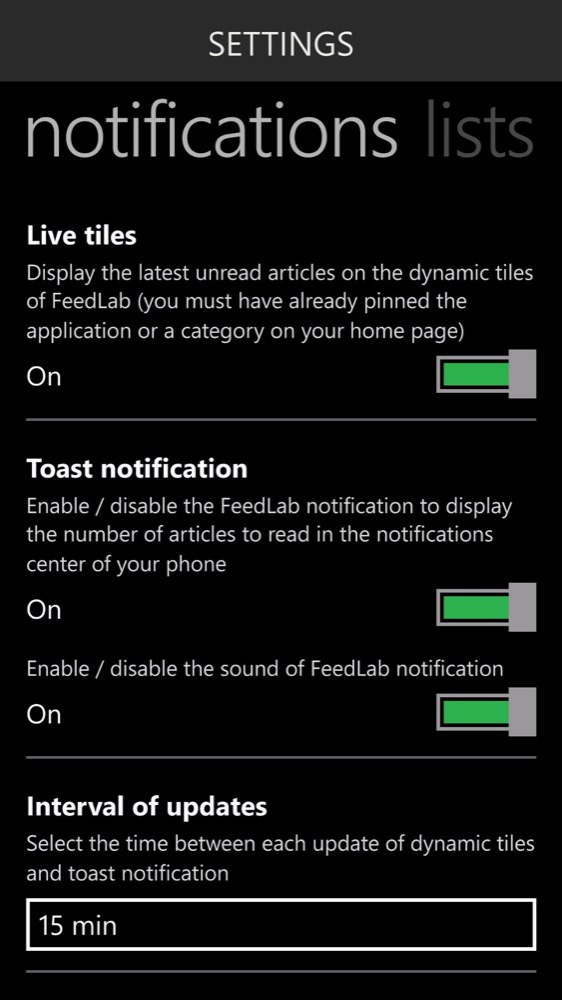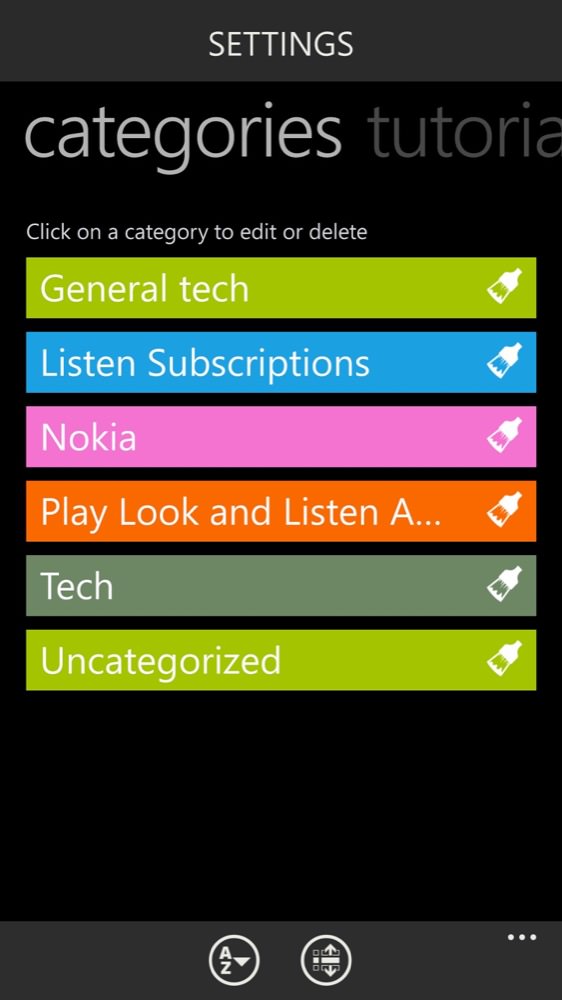 A terrific application at first sight, this is a very valid competitor to Nextgen Reader and well worth a try. There are extra features worth mentioning too, including built-in text-to-voice interpretation of any RSS item and the ability to open in Readability (i.e. streamlined without original site ads) if needed.