Photo Story does work very well indeed, within a few limitations. You're limited to 30 photos in total and all images have to be in your local (i.e. on the device) Camera Roll - so no OneDrive involvement. At least, not yet. Maybe both limitations can be overcome in a future version?
Here's the official application description:
Photo Story, a Microsoft Garage project, helps you tell engaging stories using your photos. Simply choose a day, a theme and a soundtrack, and the app will create a rich stylized video from the best photos of the day. Photo Story saves you time by using computer vision technology to automatically pick the best photos. You can easily customize the choice of photos and share the resulting story, just like any other video.

Microsoft Garage turns fresh ideas into real projects. Learn more at http://microsoft.com/garage.

'Computer vision technology', eh? We'll have to see how that fares over multiple events and hundreds of photos - I'm guessing it eliminates anything blurred and anything with obvious near duplicates. A few screens of Photo Story in action: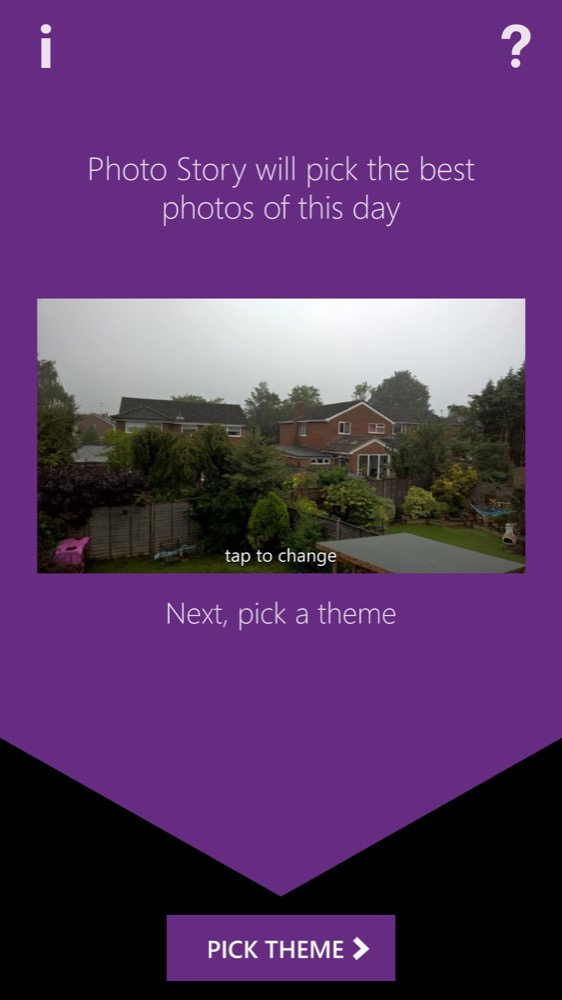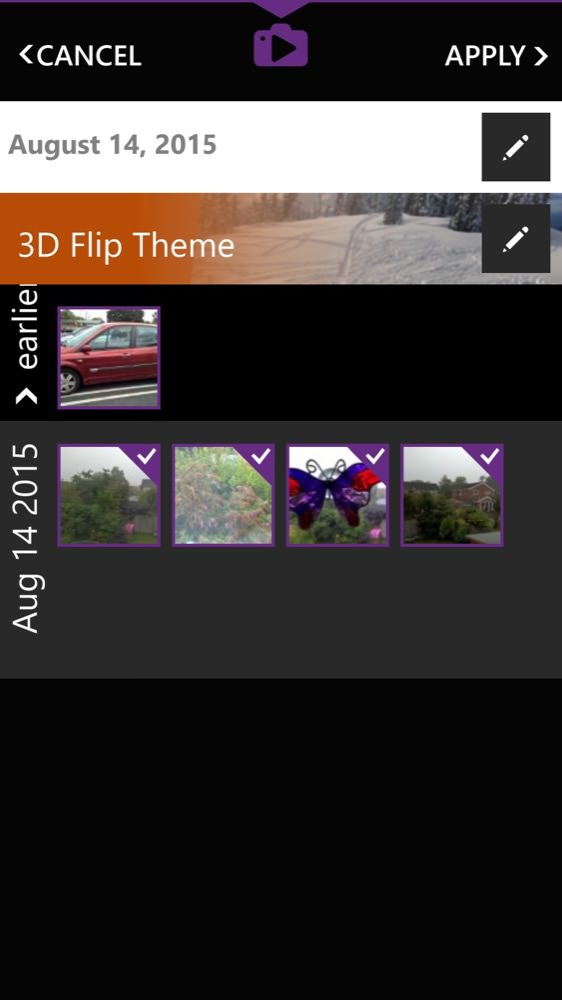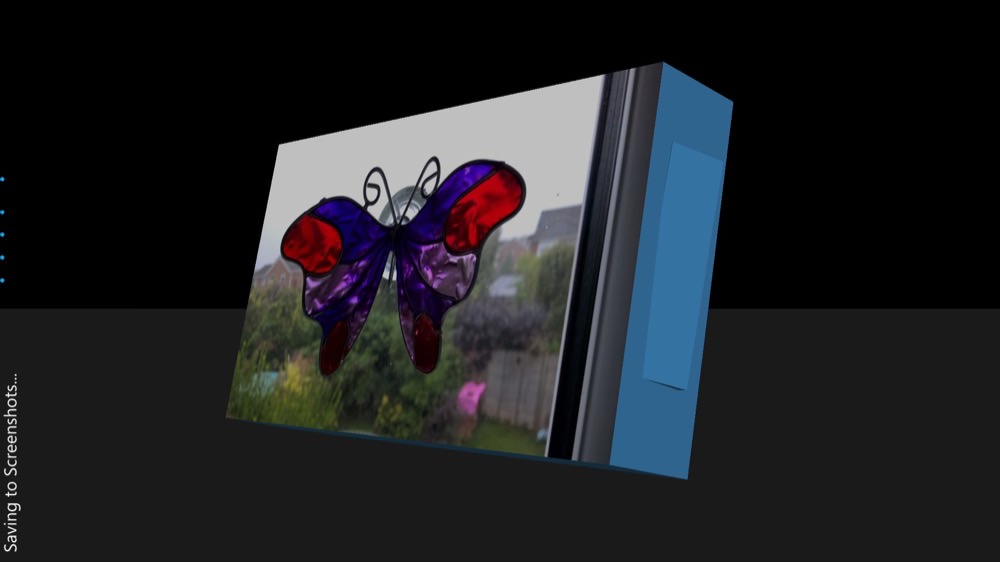 A still from the rendered video, showing part of the '3D Flip' transition - neatly done!!
You can grab Photo Story here in the Store. It's slightly limited, as described above, but might be a useful tool to knock together something slick after a particular event or day out. The Cortana integration is a nice touch, demoed in the promo video (below) for the app too, which explains the whole concept pretty well: