We did cover Video Memories on its launch here, where I said:
With the availability of Nokia's Imaging SDK and Windows Phone 8.1 (giving better file system access), we've seen something of a rash of videotools on Windows Phone. Video Memories, despite the rather misleading name, is slightly different in that it takes photos and compiles them to an attractive video montage. Nokia Storyteller does something similar, of course, but this is much more manual, involving more work but ending up with something more under your control.

Having said that, there's one big omission and that's a 'Ken Burns' auto-pan function - as it is, you have control over image ordering, transitions, titles and music, but ultimately all photos are displayed as-is. Maybe this is something the developer can add in a future version?
It does seem as if the developer reads AAWP, since one of the headline improvements for the new v3.0 is indeed an attempt at an automatic pan and zoom effect. Actually, there's zero panning, it's simply a slow zoom, but it does show that the developer is on the right lines. Maybe in v3.1?
Here's the quoted changelog from the Store entry:
Now over 40 artistic transition effects, such as Swirl, Cube, Page curl, Pixelate, Wave, Kaleidoscope, Ripple, and many more. These GPU-powered image effects were applied on Windows Phone to produce high quality photo transition, which distinguish Video Memories from other similar apps on the WP store. Video Memories is by far the only video maker for Windows Phones that is capable of making such smooth and professional effects.
Pan-zoom effect to make still images look live with slow movement and zoom-in.
Much faster video creation time, up to 2 times faster compare to the previous version.
Instagram-style video maker: this feature is for short-video lovers, who just need to quickly create short videos.
~100 free photo frames for themed events: Chrismas, New year, Birthday, Family. This is one of the most-requested features.
512 MB devices supported, now users can make perfect videos even on low-end devices such as Lumia 520, 530, 630…
A worthwhile update, I had a quick play with it: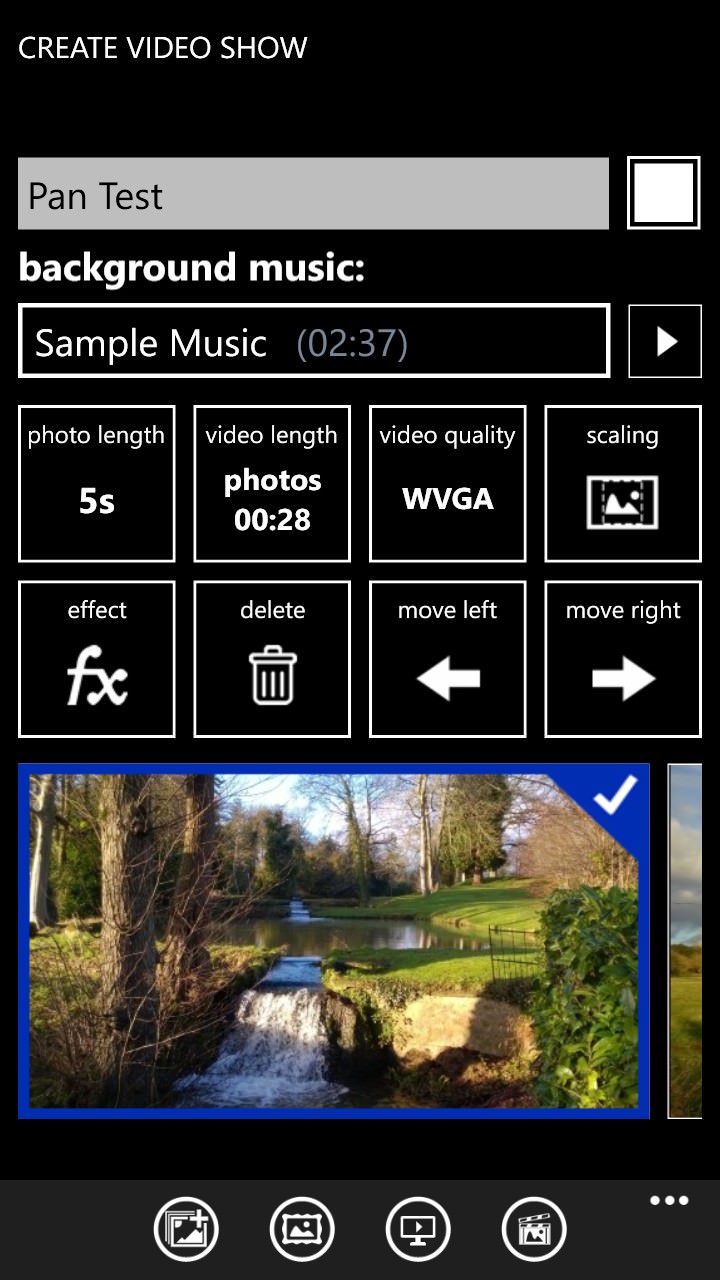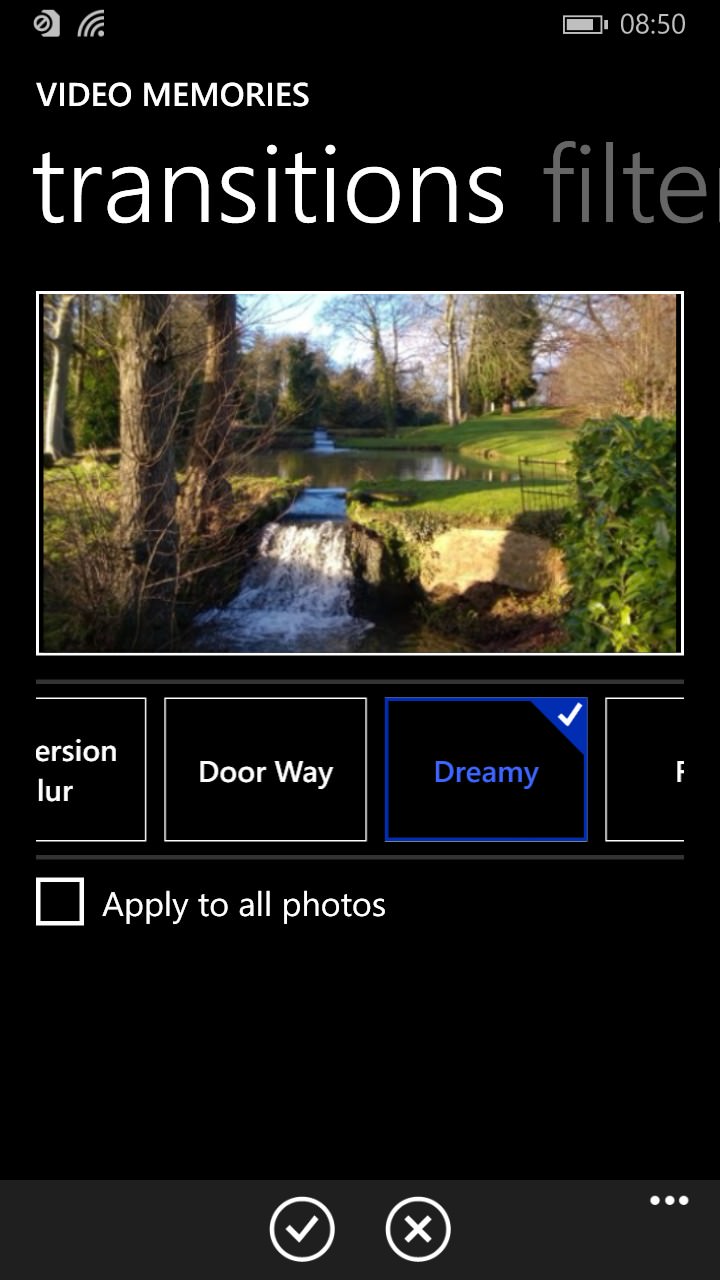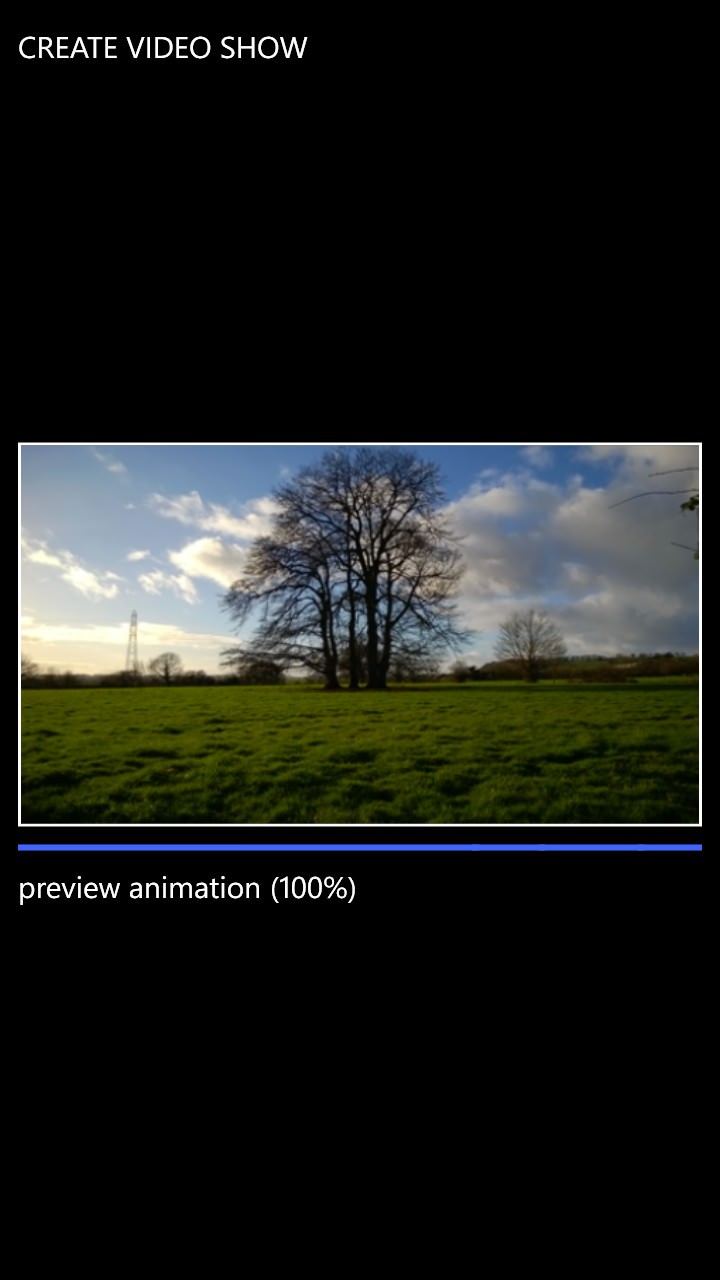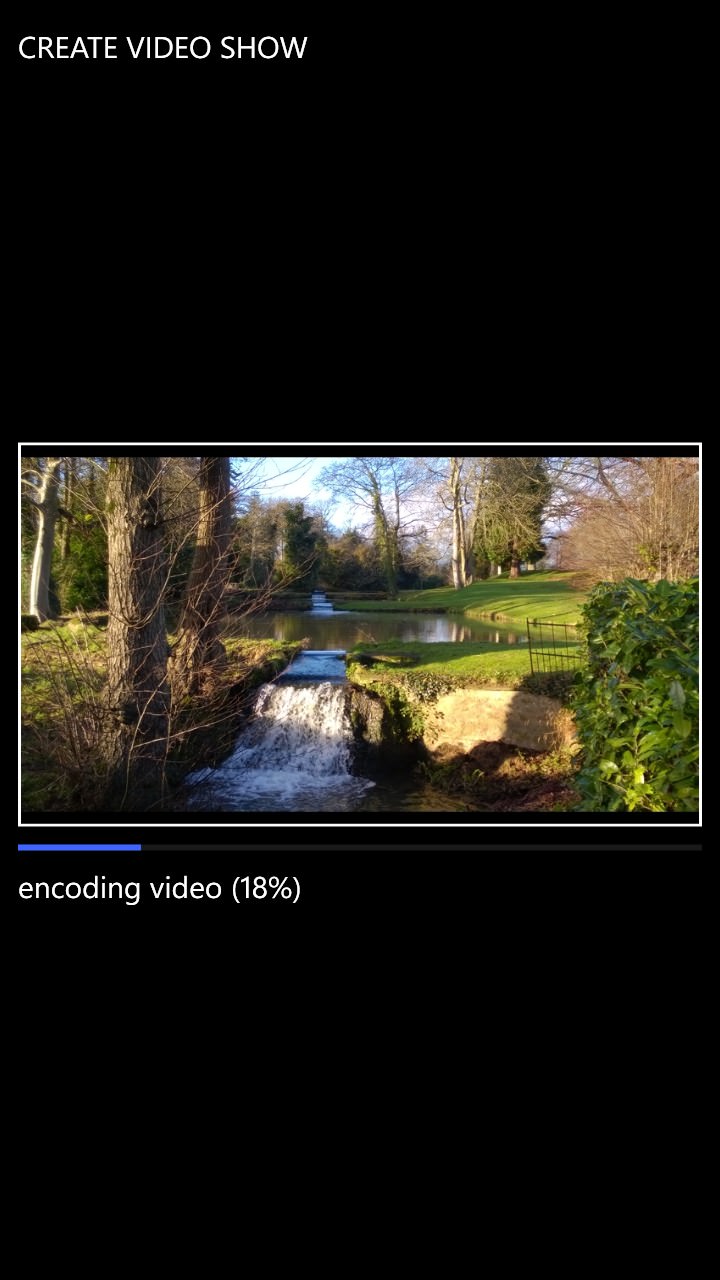 It's clear that there's still work to do here. The 'Pan-zoom' effect is half-hearted, only zooming in slowly on a central point - some control is needed here. Plus there are small glitches, including the Preview stall mentioned above. You can grab Video Memories in the Store here - it's free, so install, enjoy and await future updates?