Having said that, there's one big omission and that's a 'Ken Burns' auto-pan function - as it is, you have control over image ordering, transitions, titles and music, but ultimately all photos are displayed as-is. Maybe this is something the developer can add in a future version?
From the Store description:
Want to make video slideshows from our photos and music? Video Memories is the most comprehensive video maker app for WP users. It provides 30+ transition effects, 20+ filters, 30+ fashionable fonts for subtitles, 20+ photo frames. Most importantly, the app is COMPLETELY FREE (no ads, no limitation).

Main features include:


30+ transition effects, such as blending, fading, rotating, zooming...
20+ filters for image enhancement, such as antique, sepia, sketch...
(Exclusive) 20+ photo frames for video themes, such as love, nature, birthday...
(Exclusive) 30+ fashionable fonts for unlimited subtitles
Resumable video encoding
HD video quality
Background music from phone, SD card, Xbox music
Resumable Youtube uploading
Sharing video on social network (Twitter, Facebook)
Uploading video to cloud storage via Sharing Task (OneDrive, Dropbox...)
Here's Video Memories in action: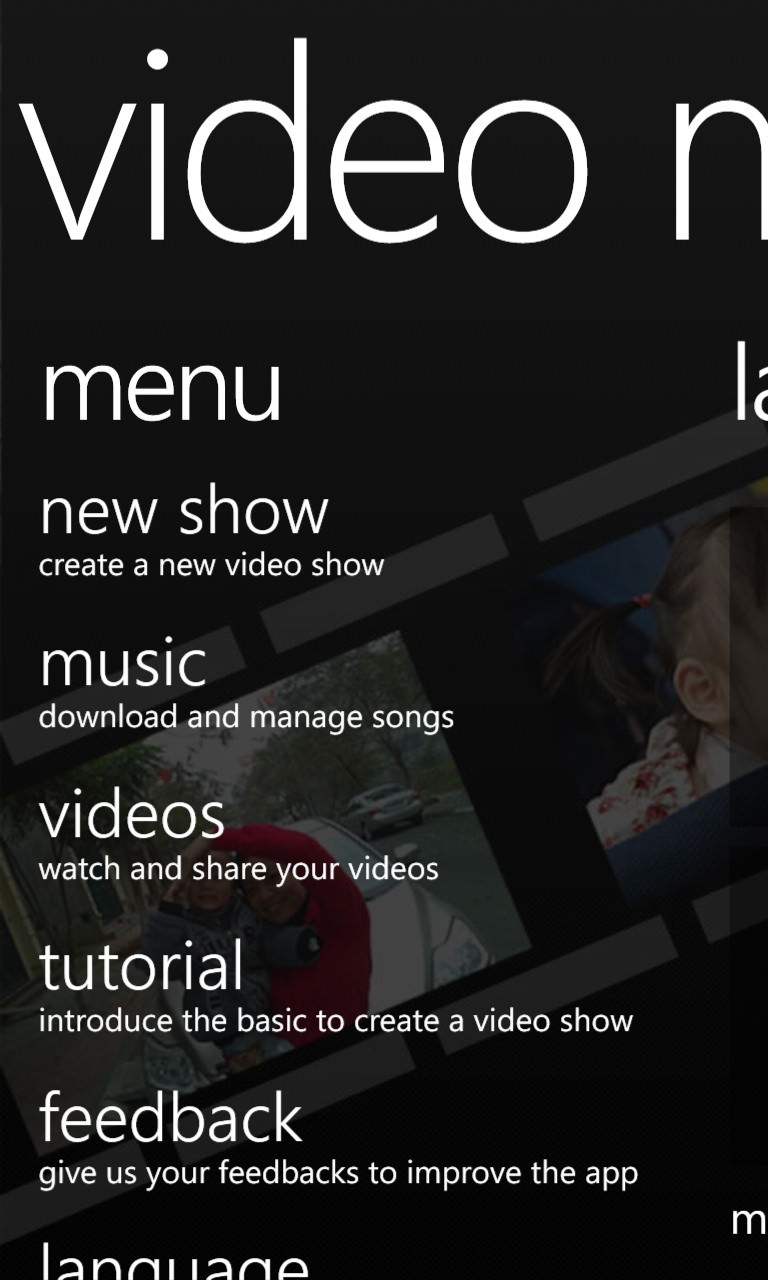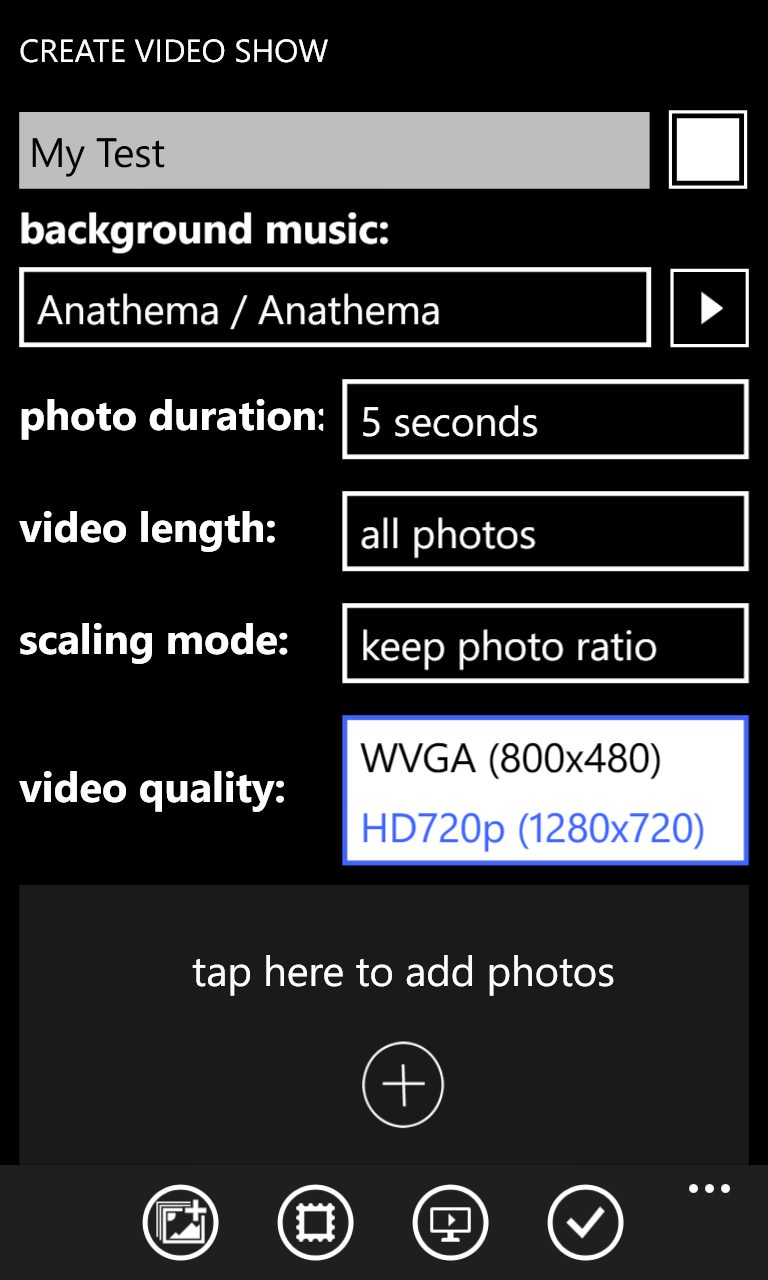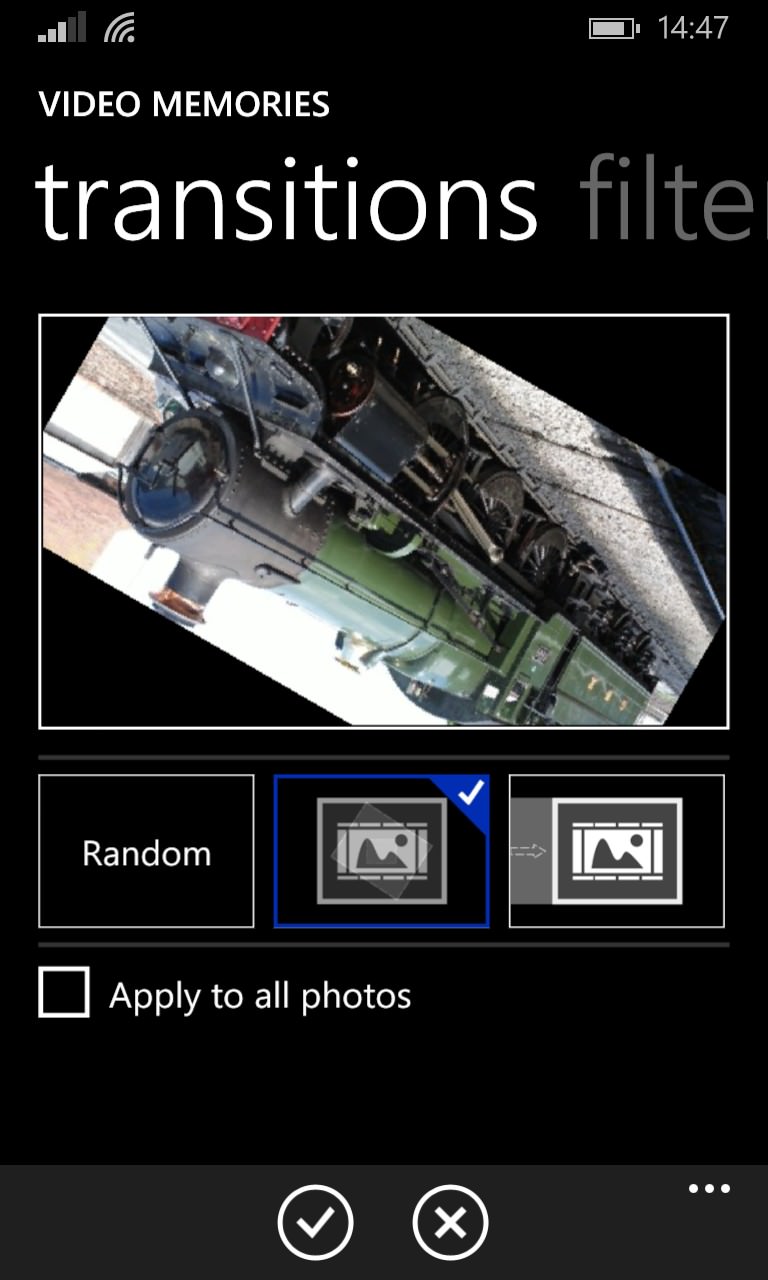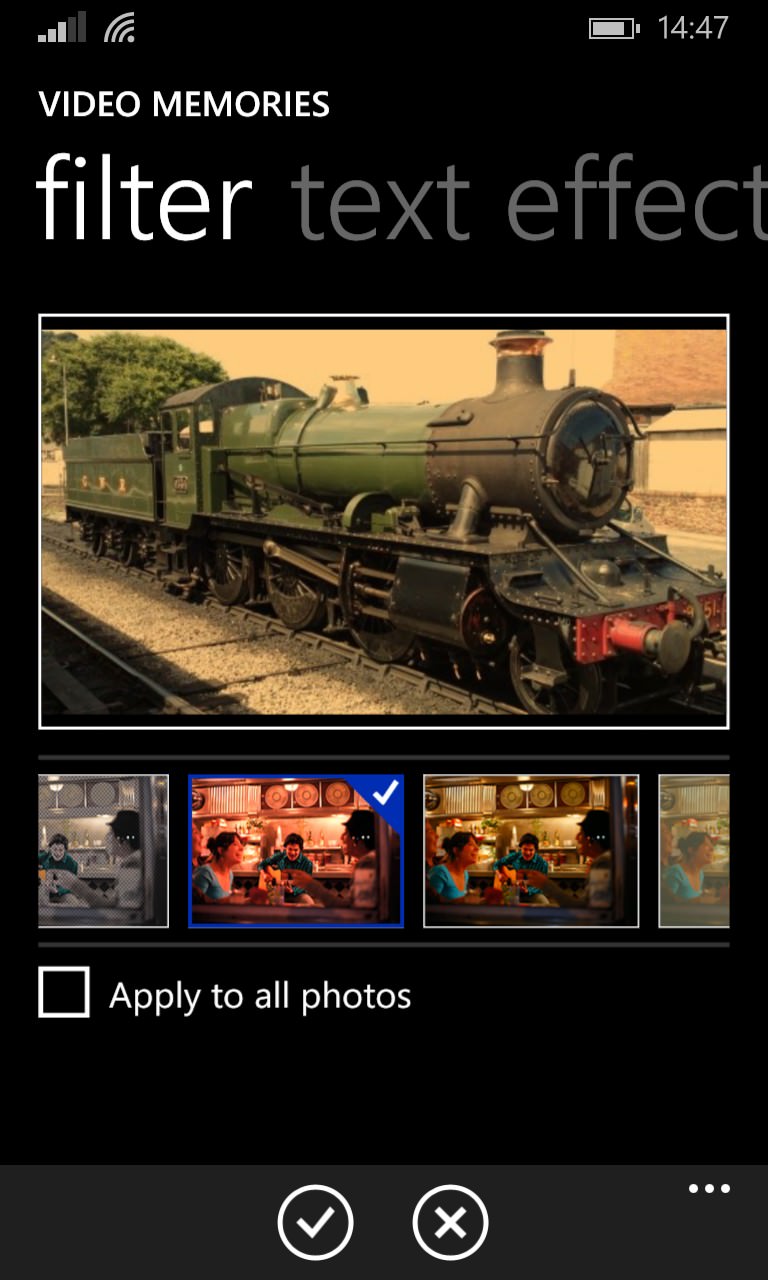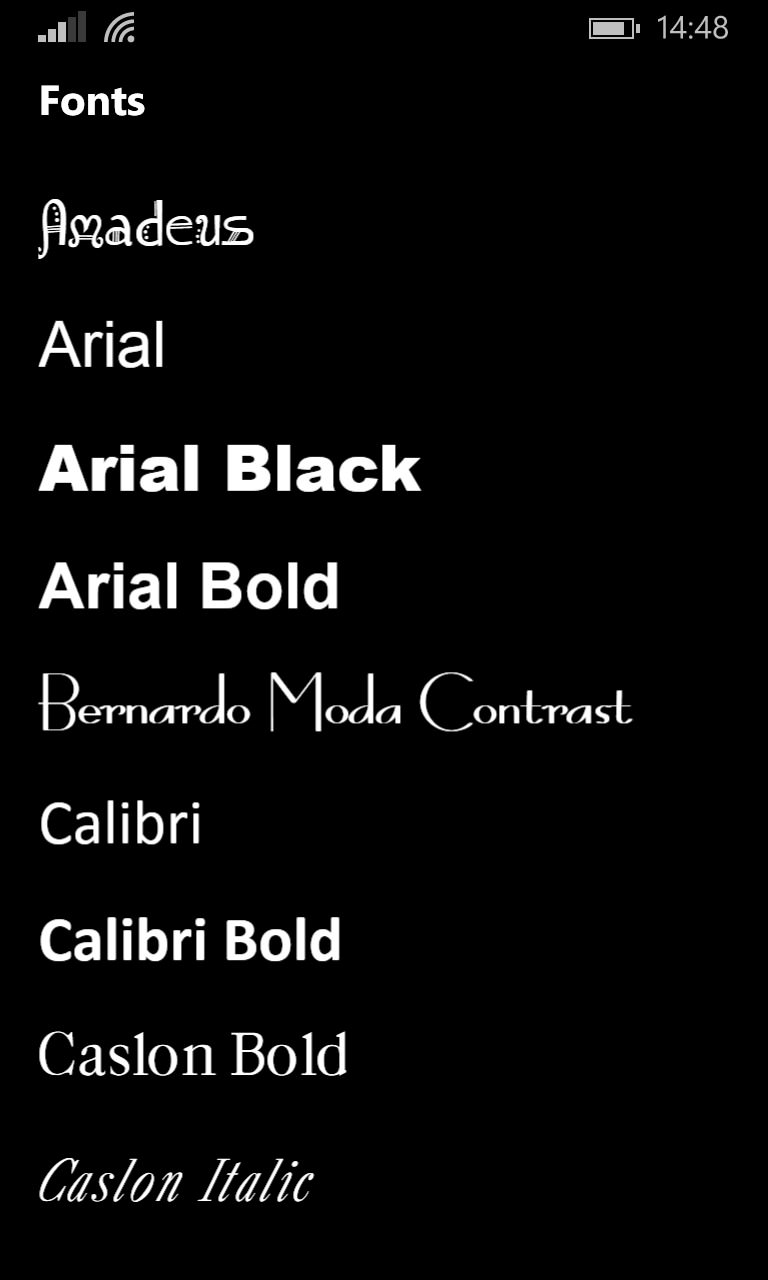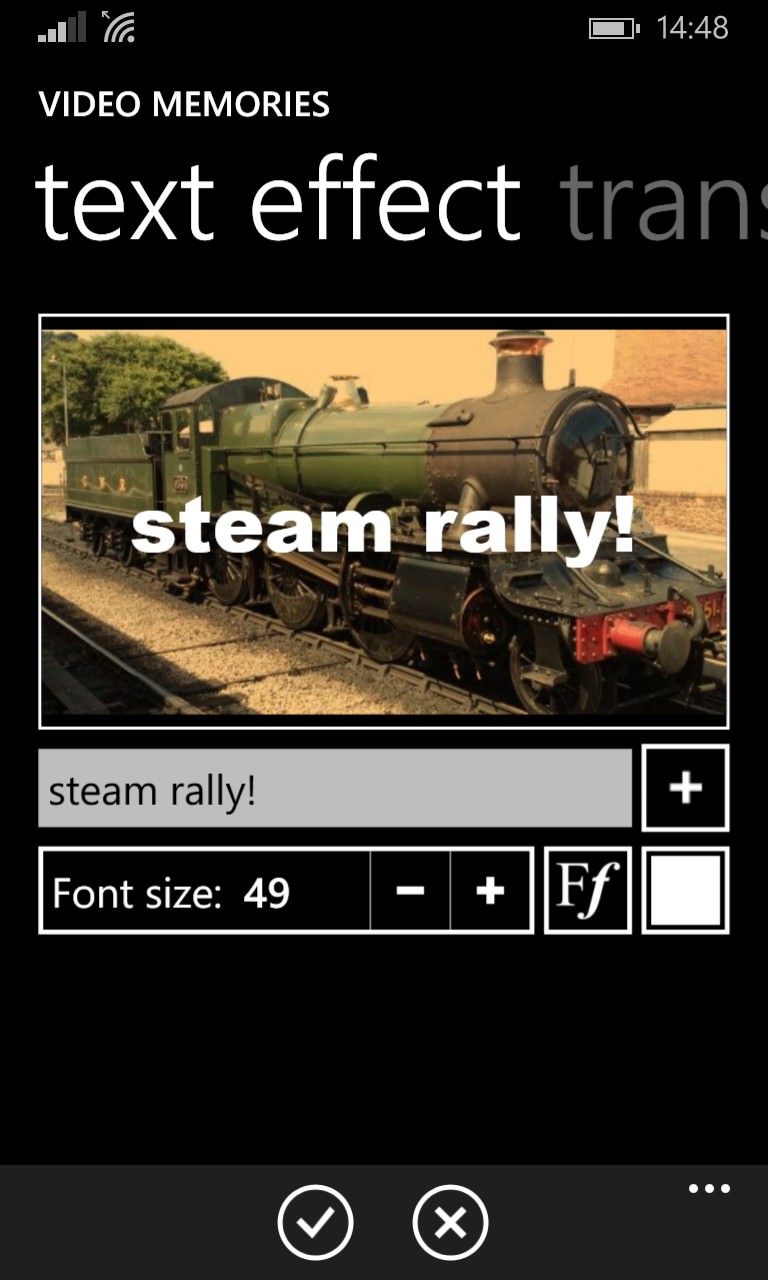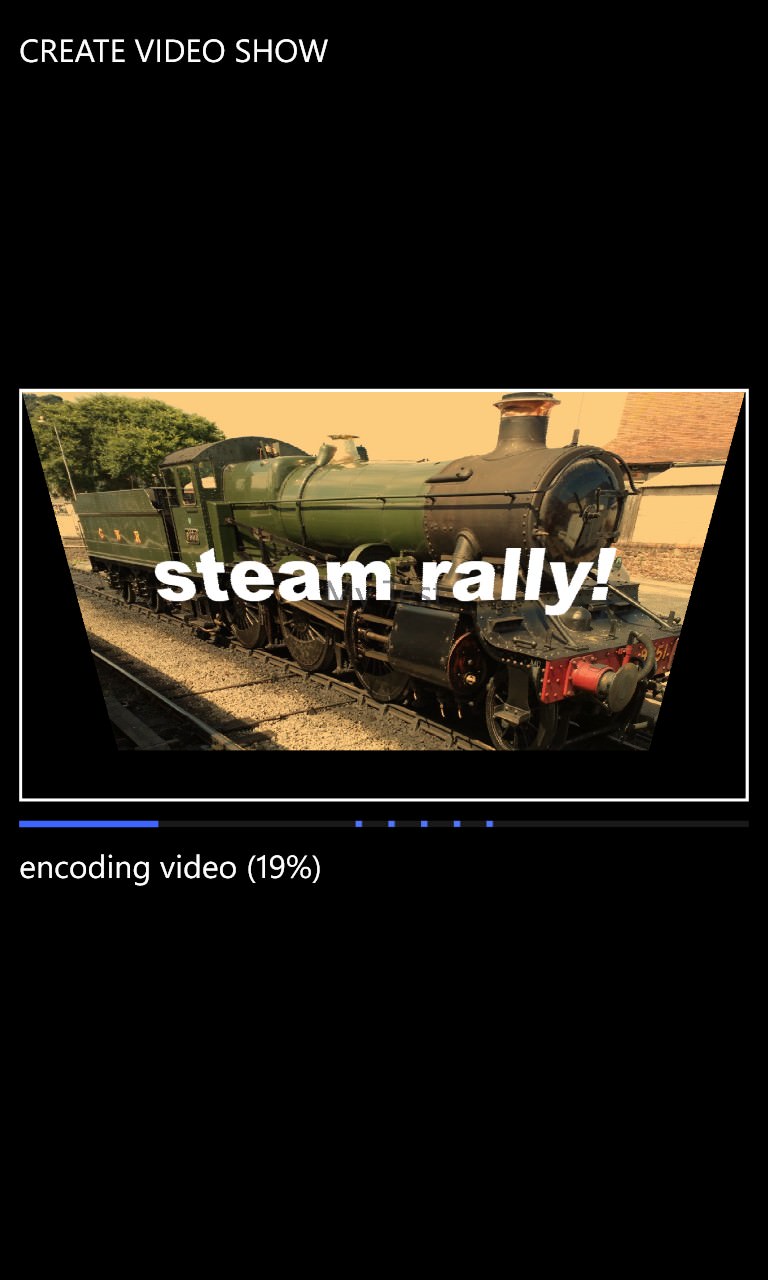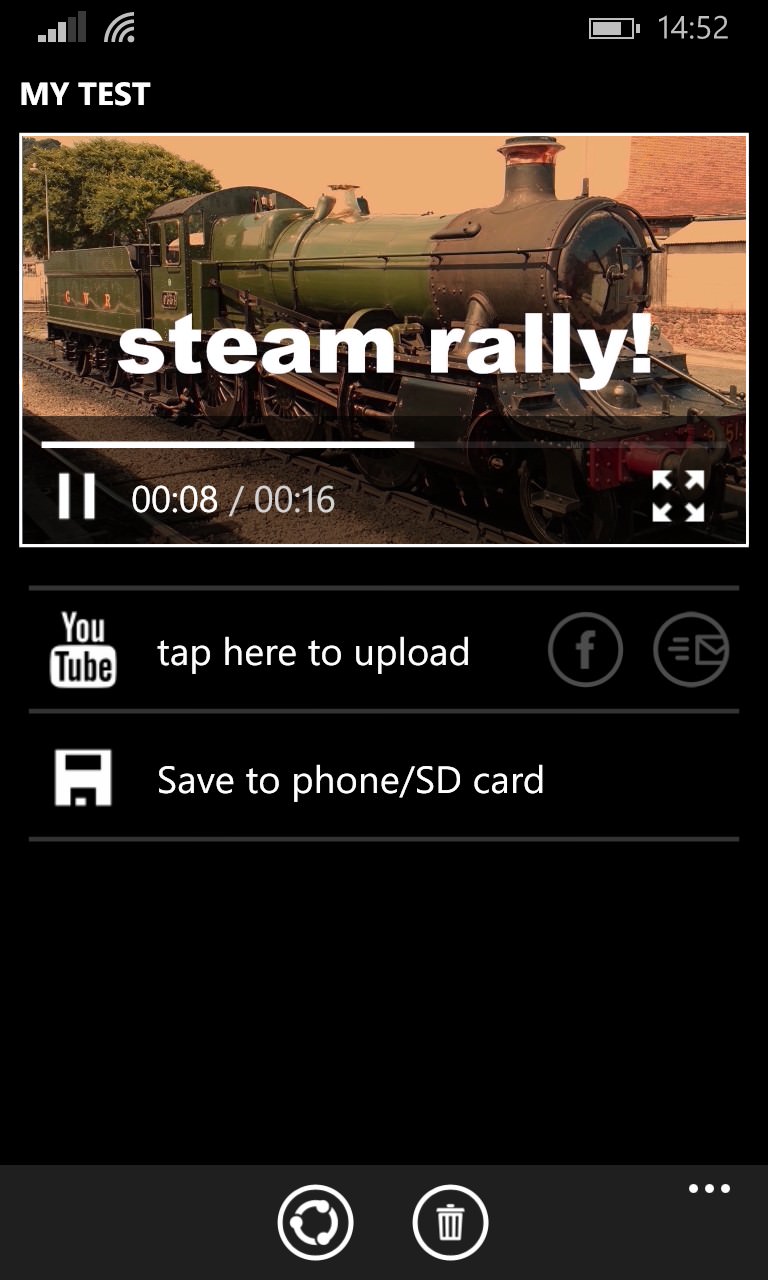 Simple in concept but rather well done, you can't help but feel that a 'v2' product might offer even more. You can't fault the price (free) though. You can download Video Memories here and then, like me, watch and wait for updates.