From the AT&T post today:
AT&T will be the first U.S. carrier to offer the Microsoft Lumia 950, on Nov. 17 online at www.att.com, and on Nov. 20 in its retail stores nationwide. It brings "PC-like" power and entertainment to the palm of your hand. You can use the device to get more done faster on the nation's most reliable 4G LTE network2 with the strongest LTE signal.
There's more here, repeating the 950's specs.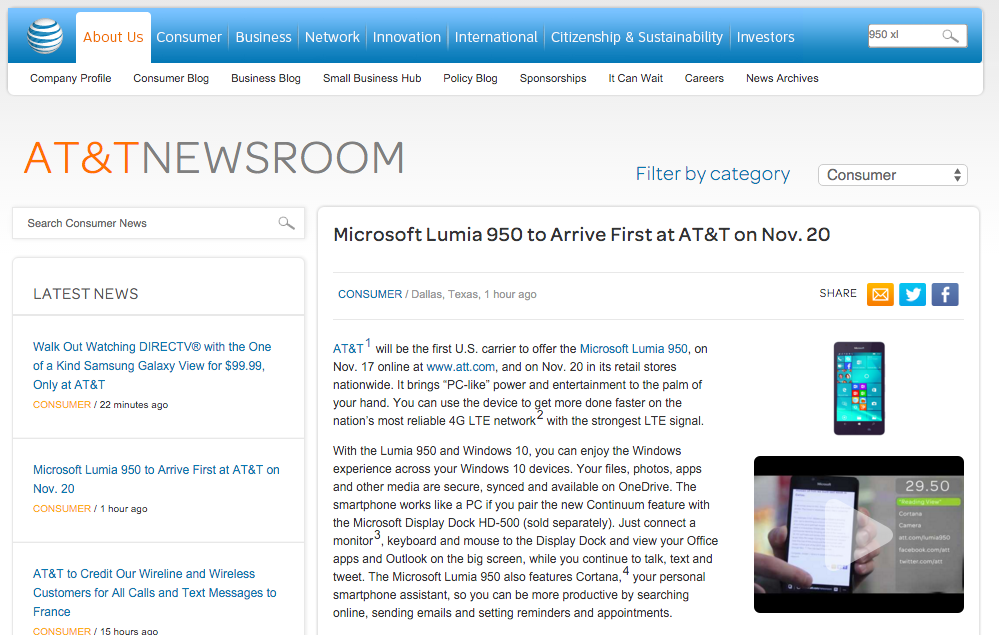 Also somewhat strange is that the US carrier isn't offering the 950 XL, the real flagship. It all feels a little like AT&T negotiated a week's (or even a fortnight's) exclusive on the 950, a date was set and then everything's been based on that, whether the firmware is ready or not. I know that many Windows 10 components can be updated via the Store, but the core OS still has its share of small niggles. Anyway, watch this space for Insiders Build 10586, which will be as close as we're going to get to the OS on the Friday Lumia 950 over in the USA.