Now it's not confirmed exactly what the cost per month (in UK currency) will be for the new 50GB plan - but I'll bet it's £1.99, the same as the current cost for 100GB. Which, as I say, is still available: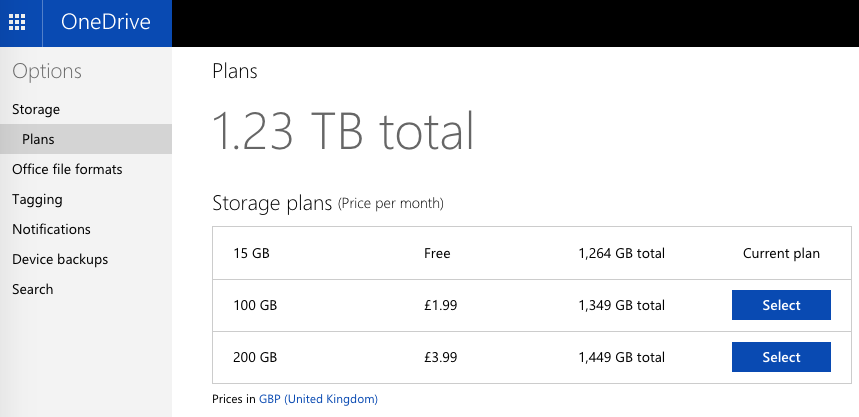 Ignore my total storage, by the way, that's because I grabbed Office 365 with the Lumia 640 launch earlier in the year. What's important is that the two existing tiers are still available, and reasonably priced - grab 'em while you can.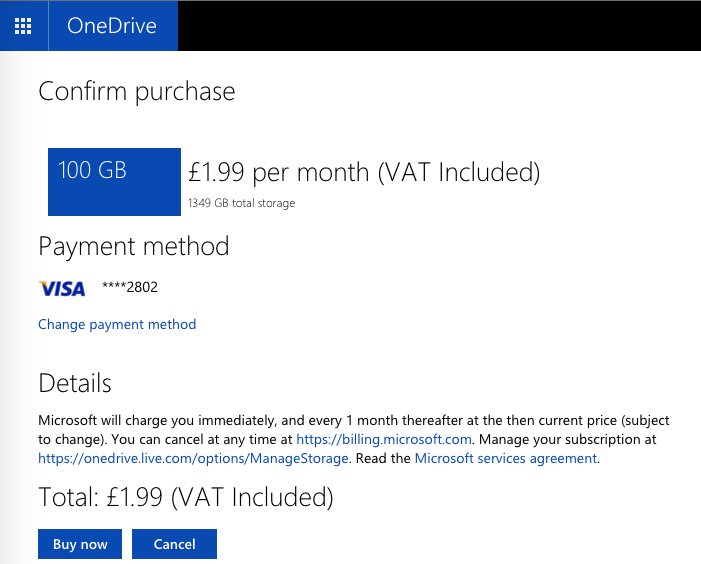 Ultimately, of course, Microsoft wants as many people to be on Office 365 as possible - and on recurring credit card subscriptions. Which is why it has made the system such relatively good value - £60 a year at the moment for personal use or £80 for a household. It's also worth noting that Microsoft is planning to offer a free initial year of Office 365 to any OneDrive users affected by the stripping back to 5GB for free in 2016 - though it remains to be seen just how this will get announced and how it will work.