Normally I'd have recommended Microsoft's 'other' tool, 'Health & Fitness', but this just got officially withdrawn, making me wonder about an official replacement. Enter Microsoft Health, as shown below.
'Sensor Core', by the way, is part of the Snapdragon chipsets (400 through 8xx series) in these Windows Phones/Windows 10 Mobile devices:
Lumia 630
Lumia 635
Lumia 640
Lumia 640 XL
Lumia 730
Lumia 735
Lumia 830
Lumia 930
Lumia 950
Lumia 950 XL
Lumia Icon
Lumia 1520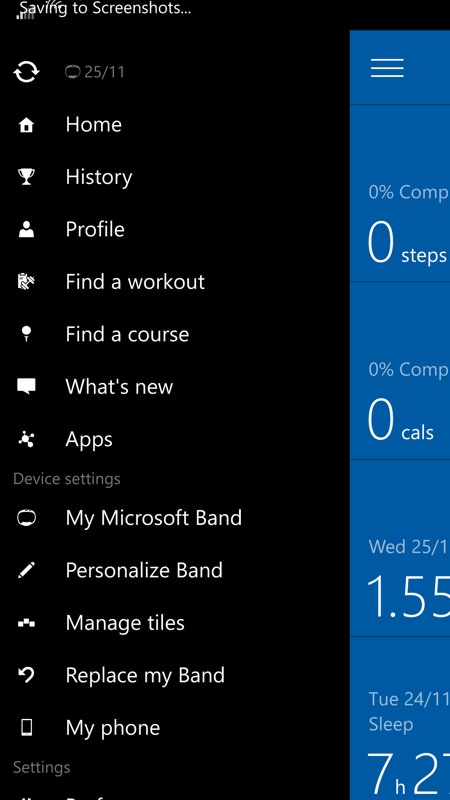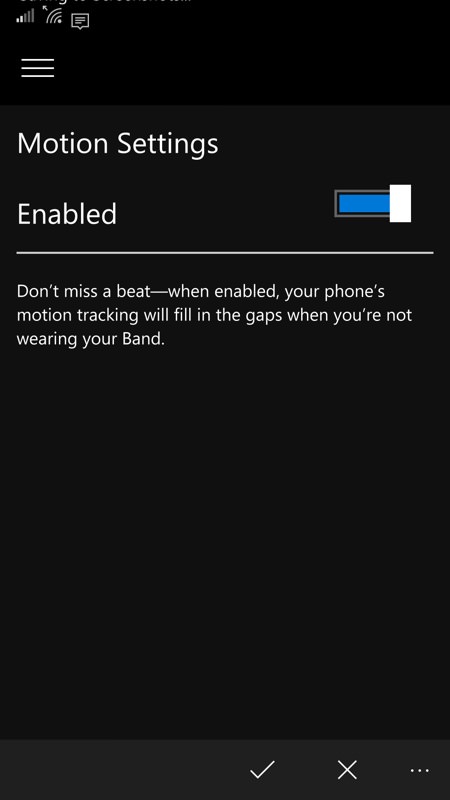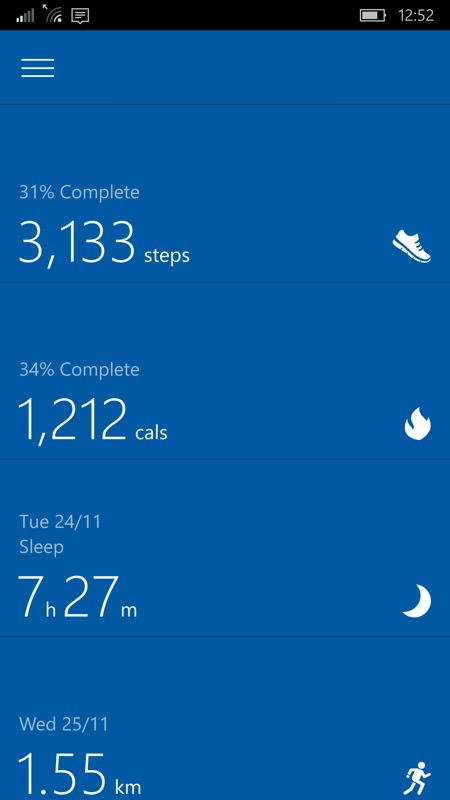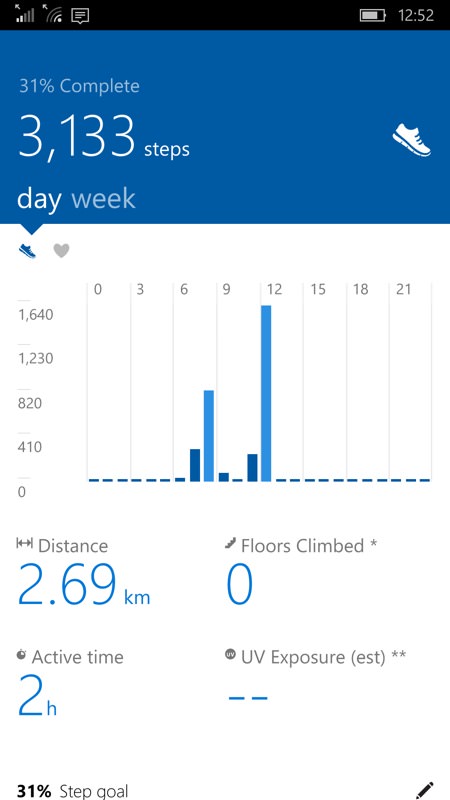 There's a big caveat for all this - although steps are counted in real time, they're not sent to Microsoft Health as such. To save power, the application refreshes its data every so often (every 20 minutes?). So, after finishing a walk, for example, don't expect to see the new figures immediately. They'll pop up the next time the background agent runs and queries the chipset's Sensor Core. But all this is fine if you're just after casual fitness tracking. For anyone serious about real time pace, heart rate, and so on, you definitely still need a Fitbit or a Band 2.
However, if your fitness needs are modest (just steps, distance and calories burned), there may not be a need to buy and wear a Microsoft Band (or similar) after all. Who knew?
Update: interestingly, that menu option ('My Phone') doesn't seem to be there for some devices (oddly) unless you've previously used a Band. Any Band. Which kind of defeats the purpose of the function. Look for an update to Microsoft Health in the coming weeks - surely this needs to be visible on all compatible devices all the time now that Microsoft has abandoned the ONLY other native app which talks to the 'motion data' system and Sensor Core?? Just bizarre.
Anyway, you can download Microsoft Health here. Once it's fixed up by Microsoft, hopefully the above technique will be useful to you!
PS. Don't forget the original Band, now widely discounted as low as £50. Worth a punt, to get started with all this?