From the Store entry:
This time, you are behind the wheels of a motorbike in a much more detailed gaming experience, but also retaining the old school fun and simplicity. Traffic Rider takes the endless racing genre to a whole new level by adding a full career mode, first person view perspective, better graphics and real life recorded bike sounds. The essence of smooth arcade racing is still there but in the shell of the next generation. Ride your bike in the endless highway roads overtaking the traffic, upgrade and buy new bikes to beat the missions in career mode. Now it is time to hit the roads with a motorcycle!

First person camera view
20 motorbikes to choose from
Real motor sounds recorded from real bikes
Detailed environments with day and night variations
Career mode with 40+ missions
Support for 17 languages
With the caveat that I was trying Traffic Rider on a high end Lumia 950 XL, the smoothness of gameplay was impressive, the frame rate seemed up in the 60fps range and the physics of motorbike riding seemed about right. With the caveat that you wouldn't really be trying to skim past articulated lorries at 100mph in real life. I hope.
Before you go further, note that the high profile nature of the game has meant an inordinate number of fakes in the Microsoft Store. I honestly give up on the Store - there's simply zero quality control at Microsoft's end. it's obviously automated and trivial for scammers to use. JUST PUT A HUMAN BEING OR TWO ON THE CASE!
Here are just some of the bogus entries in the Store: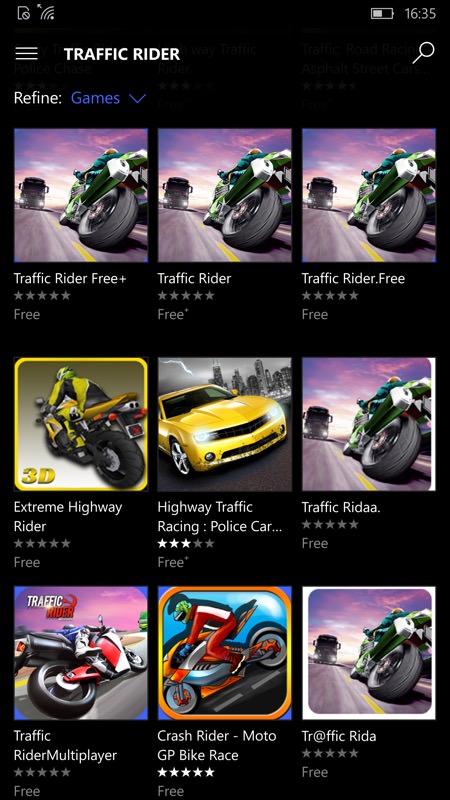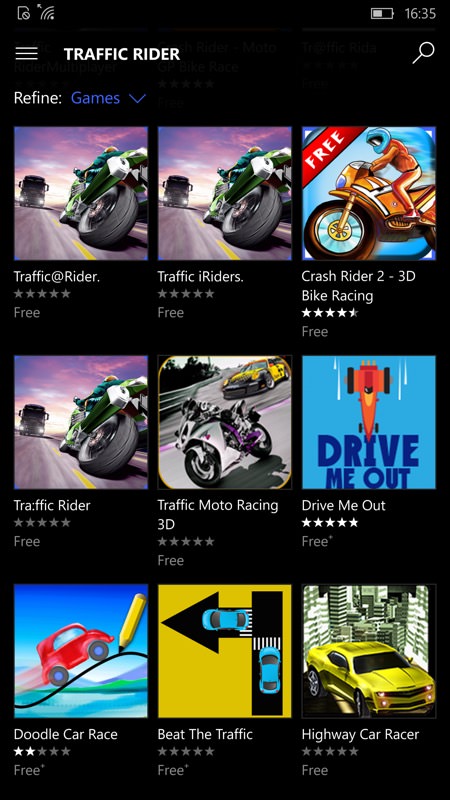 Unbelievable. Anyway, here's the real Traffic Rider in action: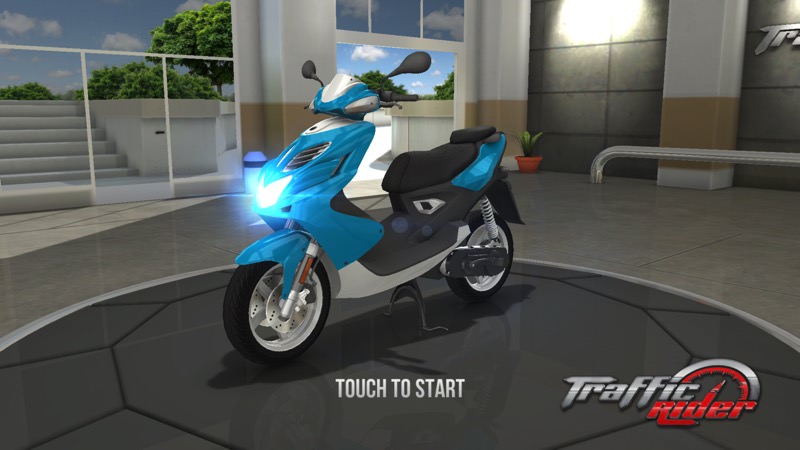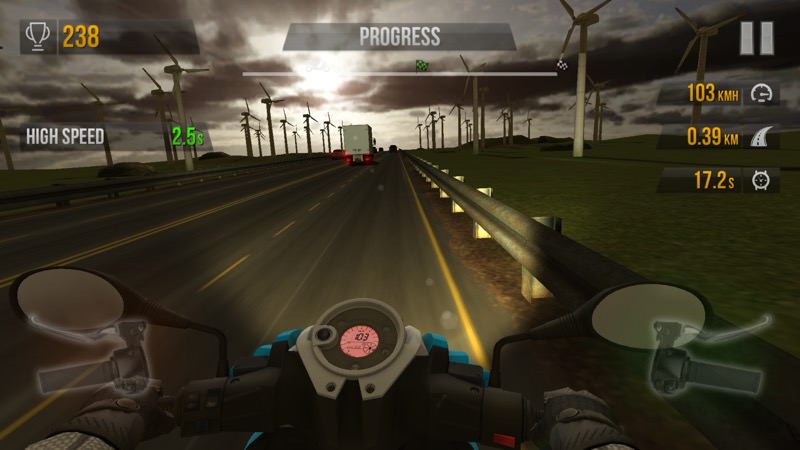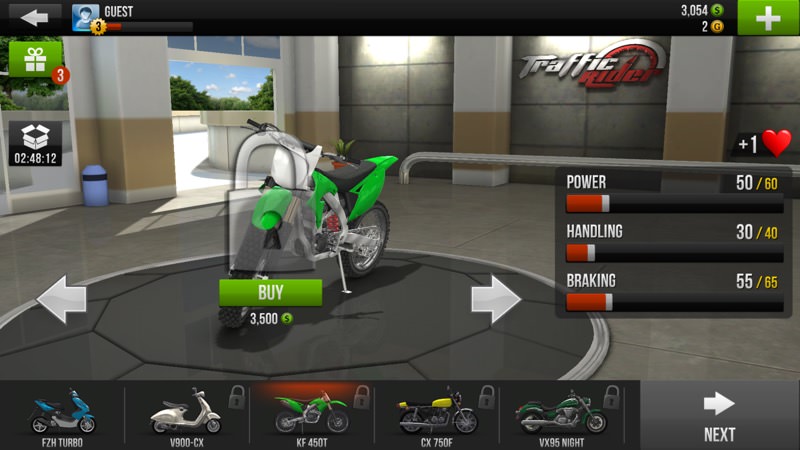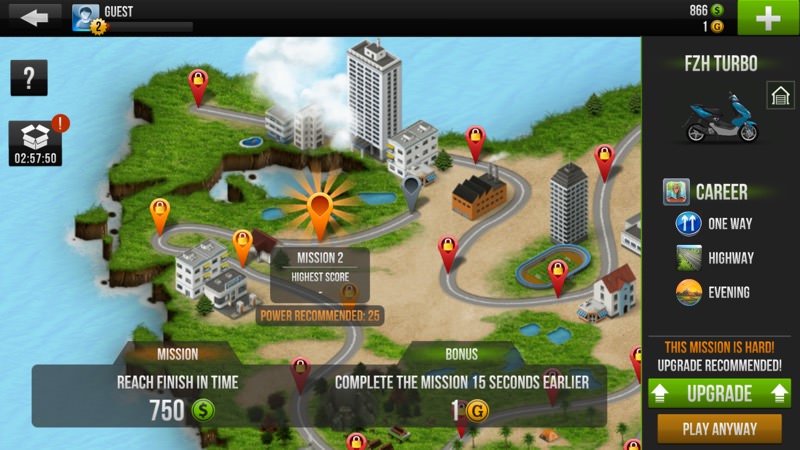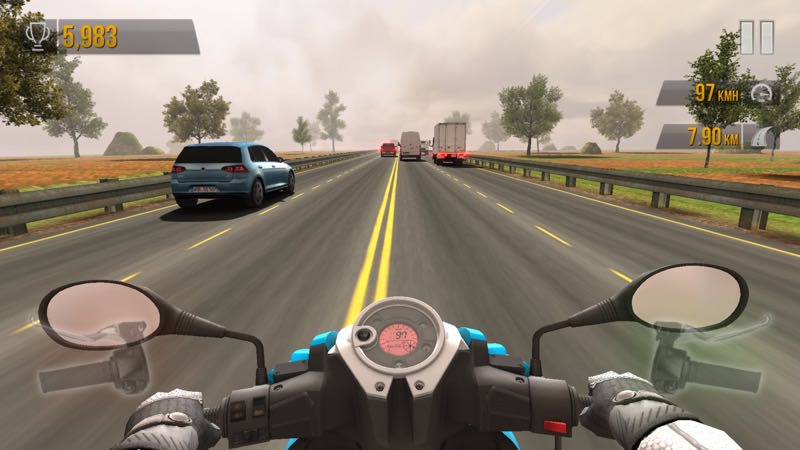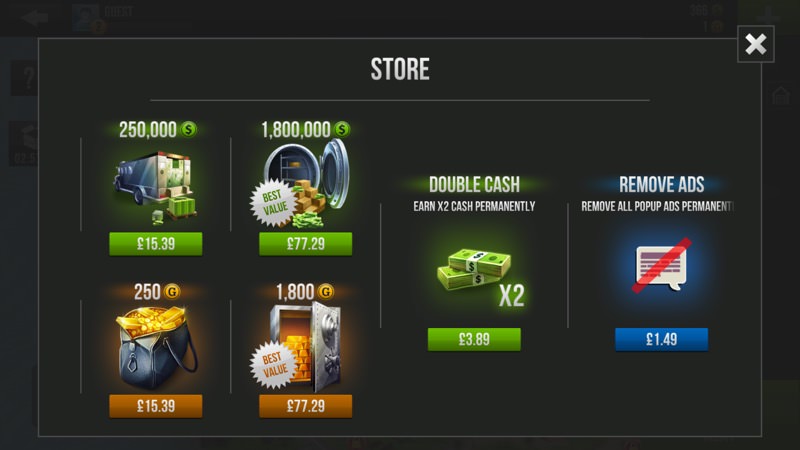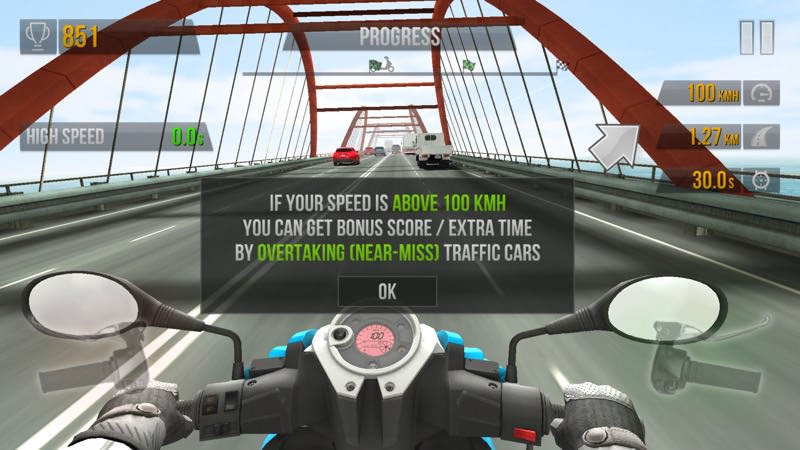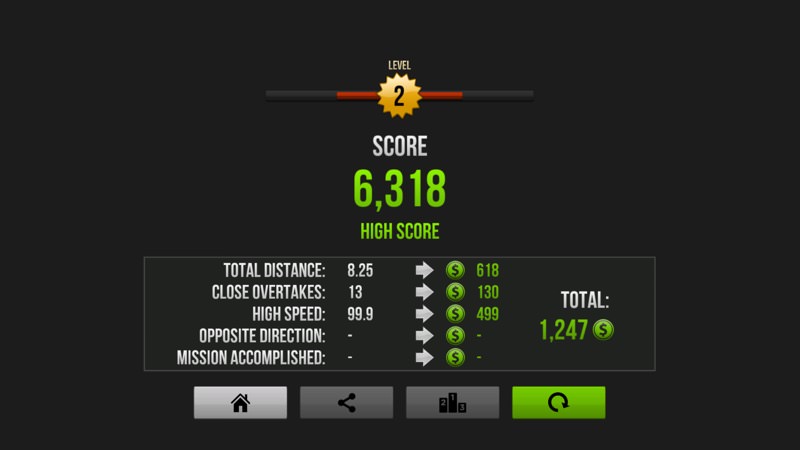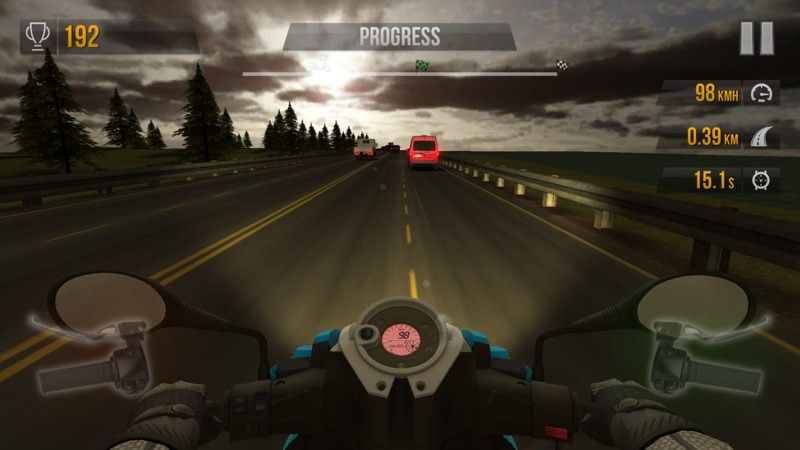 You can grab this freemium epic here in the Store. It's bouquets for the game itself, a 'meh' for the freemium mechanics generally, and a brickbat or two for going overboard on the most outrageous of the in-app purchases.