Review:
Traffic Racer
Score:
78%
You know the scene. It's an action movie and the hero is in traffic, speeding through by swerving violently from lane to lane, sometimes ever veering onto the opposite carriageway, against the traffic, amidst beeping horns and with a pulsing soundtrack. Well, perhaps not quite so dramatic, but it's roughly the aim here in Traffic Racer - you've seen lane-hopping driving games before, but never one that's this realistically rendered, I promise...
Buy Link | Download / Information Link
A word first about the commercial model here, though. Traffic Racer absolutely nails it, balancing the needs of the developer with the needs of the consumer. A paid, sub-dollar, sub-pound, sub-Euro game up front, there's a little money coming in from every person who decides to play, then with more significant income from people who want to drive the full range of new cars, drive in all the settings, apply all the car upgrades.
From the consumer's point of view, it's a very nice 79p (in the UK) game that can be extended by a paying a little (or a lot) extra - but there's no hand forcing, you can still have a lot of swerving and crashing fun without ever paying again if you don't want to. One can't call it freemium, since the initial download isn't free - maybe a new term is needed for this hybrid model?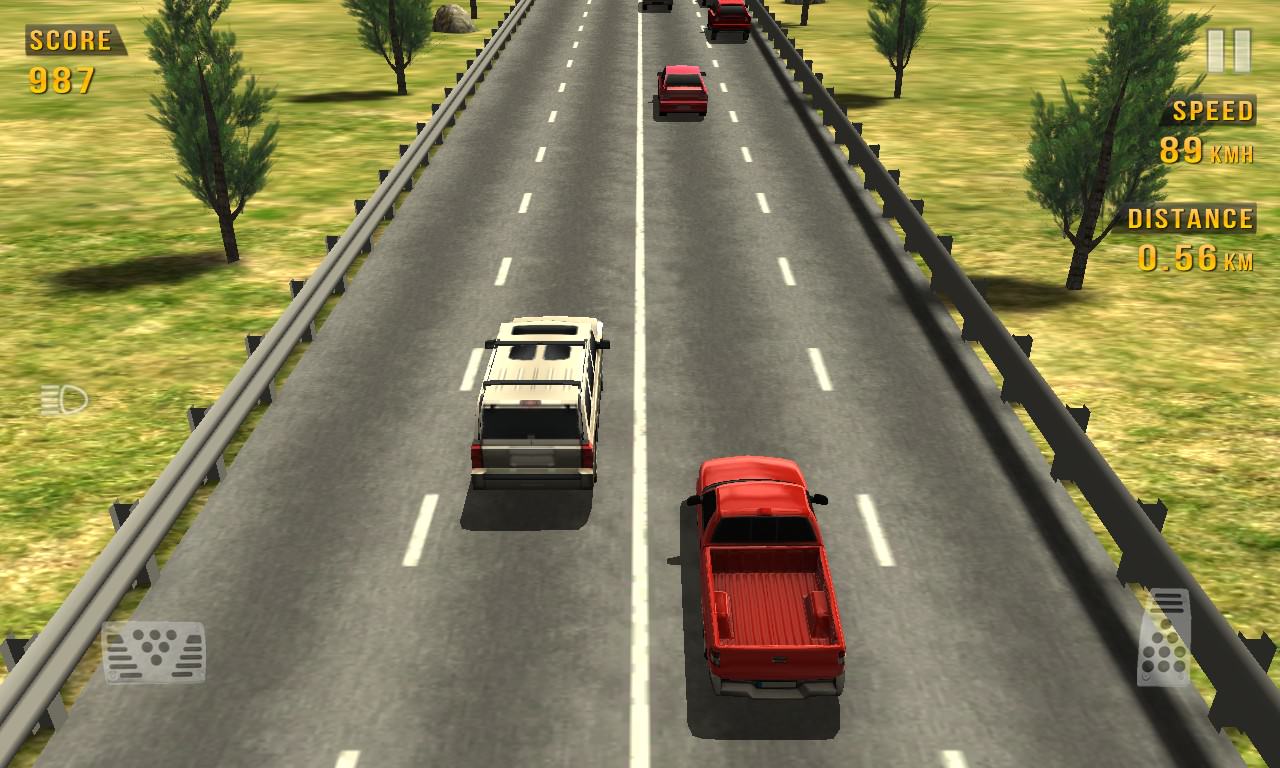 At its heart, Traffic Racer sees you hopping between four lanes, avoiding a variety of traffic of different sizes, shapes and speeds, in a variety of game modes - one way (all four lanes in one direction), two way (two in each direction, meaning that you'll often have to take your life in your hands against oncoming traffic while overtaking something), time trial (as it sounds, how far can you get and how much can you earn in 100 seconds) and 'freeride' (play without limits, though you don't get any in game currency either, so....)
If lane hopping sounds familiar then see our review of the uninspiring AE GTO Racing here earlier in the week. OK, you don't get to fly or blow up school buses here, but Traffic Racer is by far the better game. Not least because of the hyper realism, as you'll see from the screenshots here. Scenery is photo realistic and all the objects are rendered in real time, complete with shadows, vehicles are very detailed, right down to flashing indicators when they change lanes and brake lights when they stop. There's even visual feedback when your own car accelerates or brakes, with it rocking backwards or forwards on its suspension springs.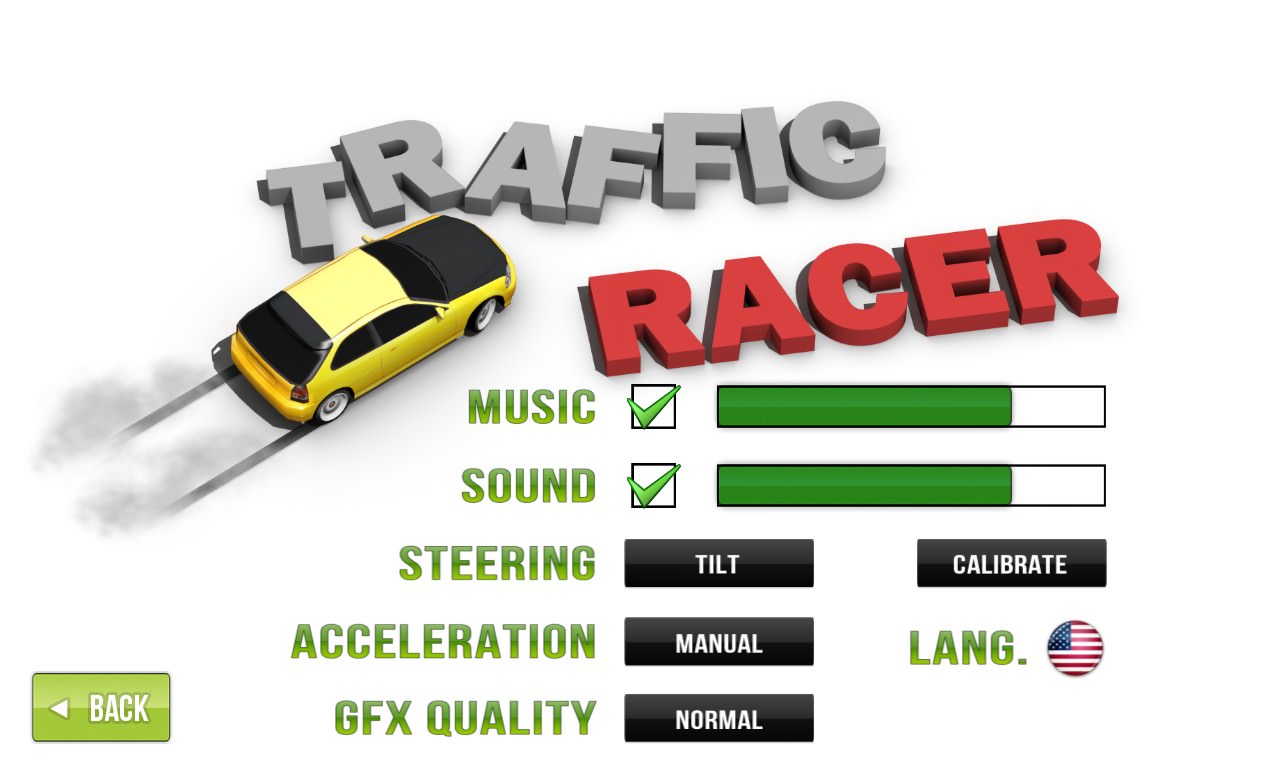 Car control is by twisting your phone from right to left, by default, with manual control over accelerator and brake - both will be needed when the traffic gets heavy if you're to avoid crashes. Any contact and the game is over, apart from in the time trial mode where you just take a penalty and carry on. All the while you're driving, you're earning (unlike in real life, for most of us, where the opposite is true!) and you gradually build up reserves of cash to customise your car (colour, wheels, performance, etc.) and even unlock new roads/settings.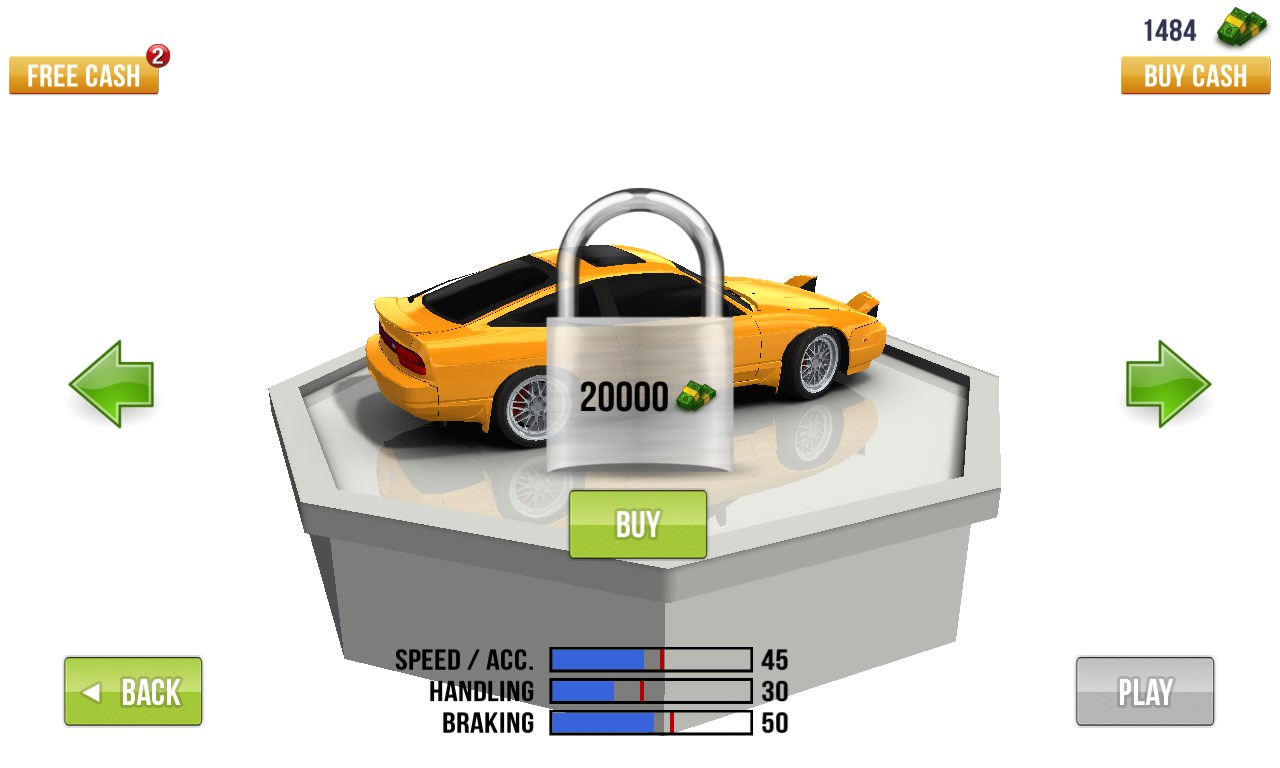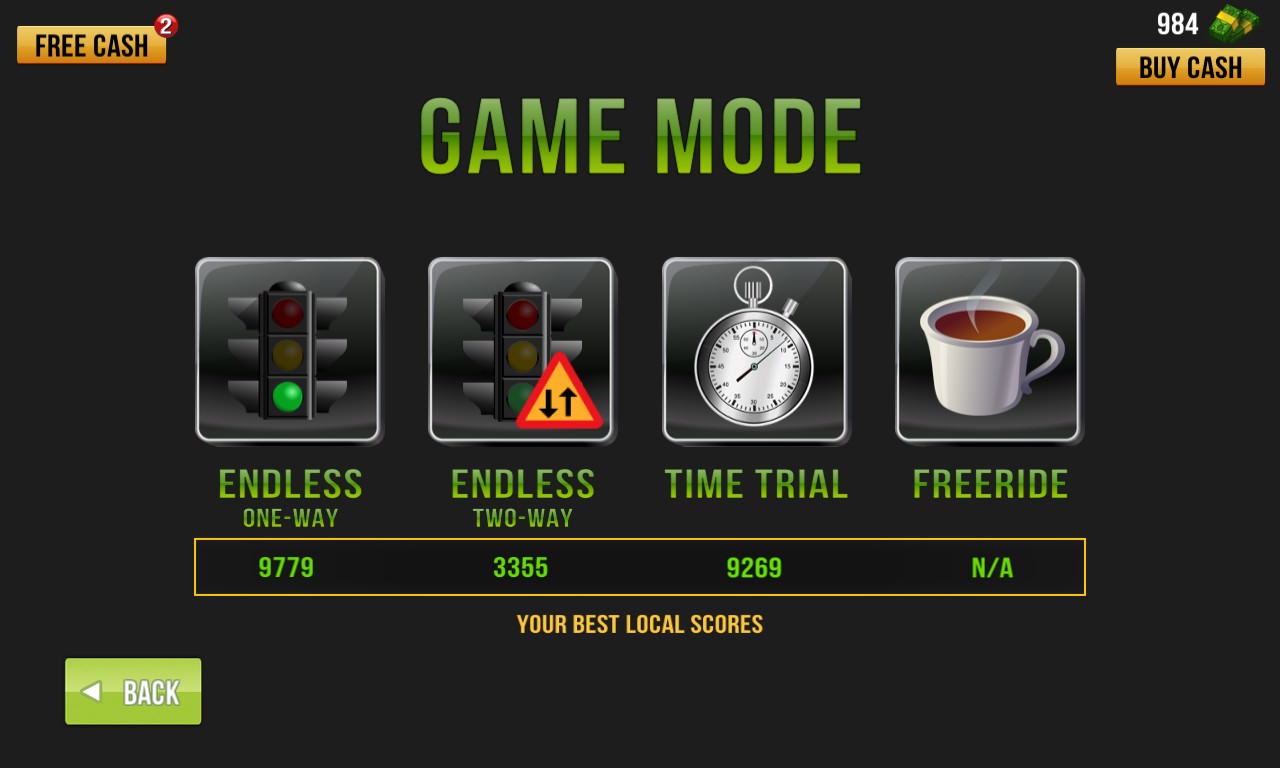 The new roads and settings are well pitched. You're started off with the first two but the two that sound the most fun - snow and night driving - require quite a lot of in game cash, so most players will probably stump up the lowest of the in-game purchase levels (plus a little in game earned cash) in order to make these happen. At this point the player will have paid around £2.80 (in UK money), which would seem a reasonable price for such a slick driving game with all roads open.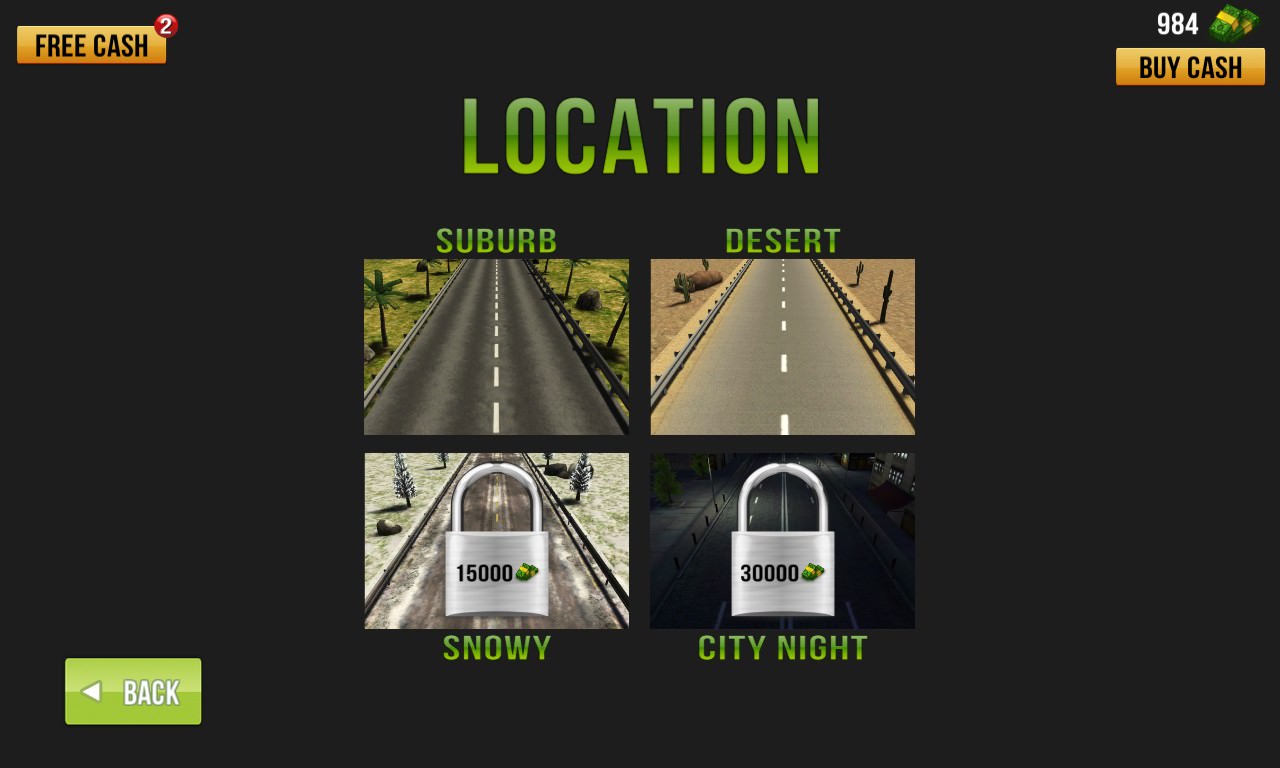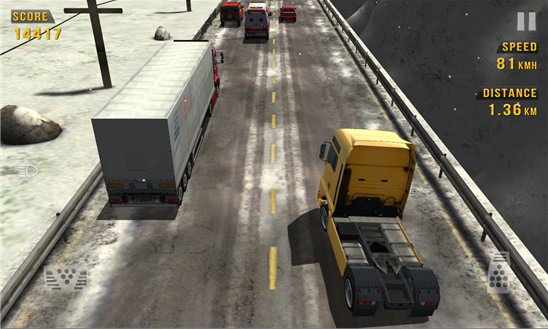 The extraneous scenery is particularly well done. Water, grass, rocks, trees, and so on. Almost out of shot in the screenshot below is a yacht, moored near the bridge - it's details like this, along with the superb textures and detailing on the vehicles, that make Traffic Racer so immersive.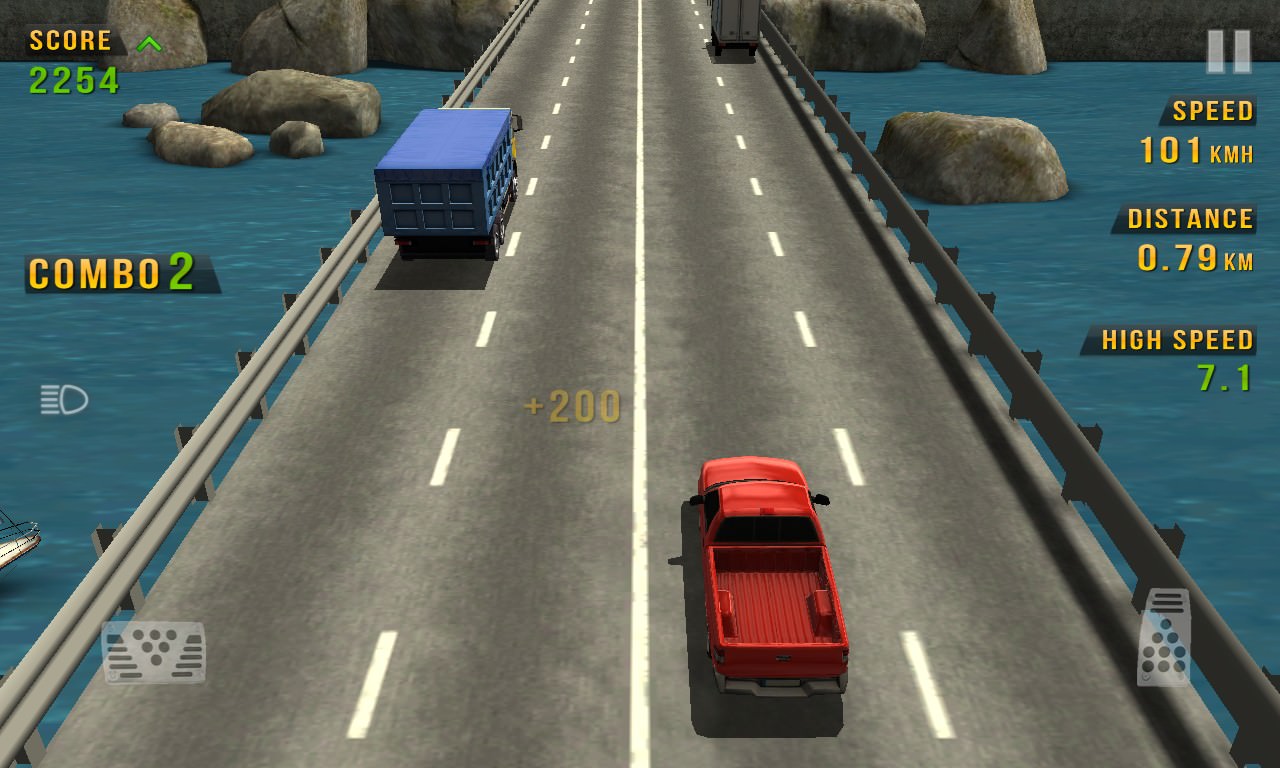 Safe driving in Traffic Racer won't earn you very much - cash is earned through close overtakes, high speed driving and dicing with traffic going the other way (again, the opposite of real life but hey....!) The gameplay is finely balanced, as you might perhaps expect given that the title has already been given outings on iOS and Android.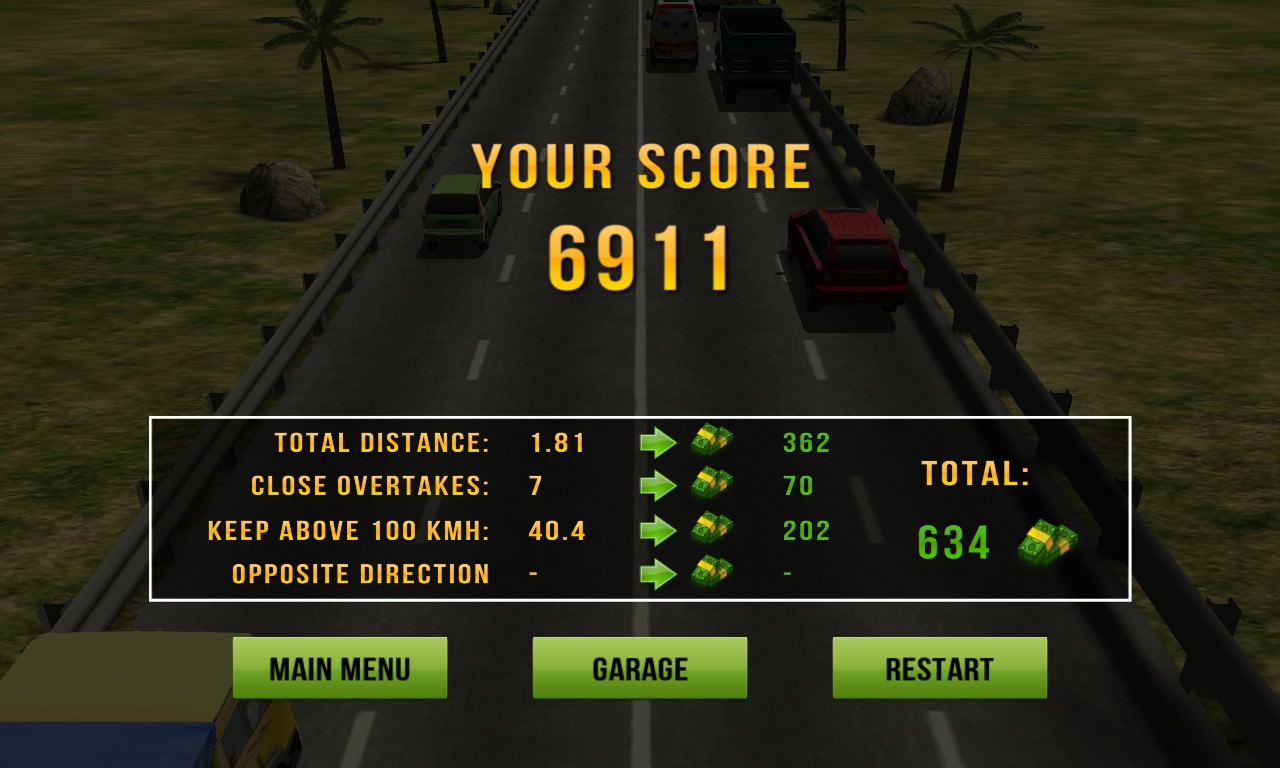 Crashes, when they come (e.g. smashing into an oncoming lorry!) are noisy but not actually seen (Asphalt slow-mo style) - your vehicle gets swept off the bottom of the screen and there's a horrible crunching sound effect and then you're off again - or it's game over. Which is probably just as well for players of a sensitive nature!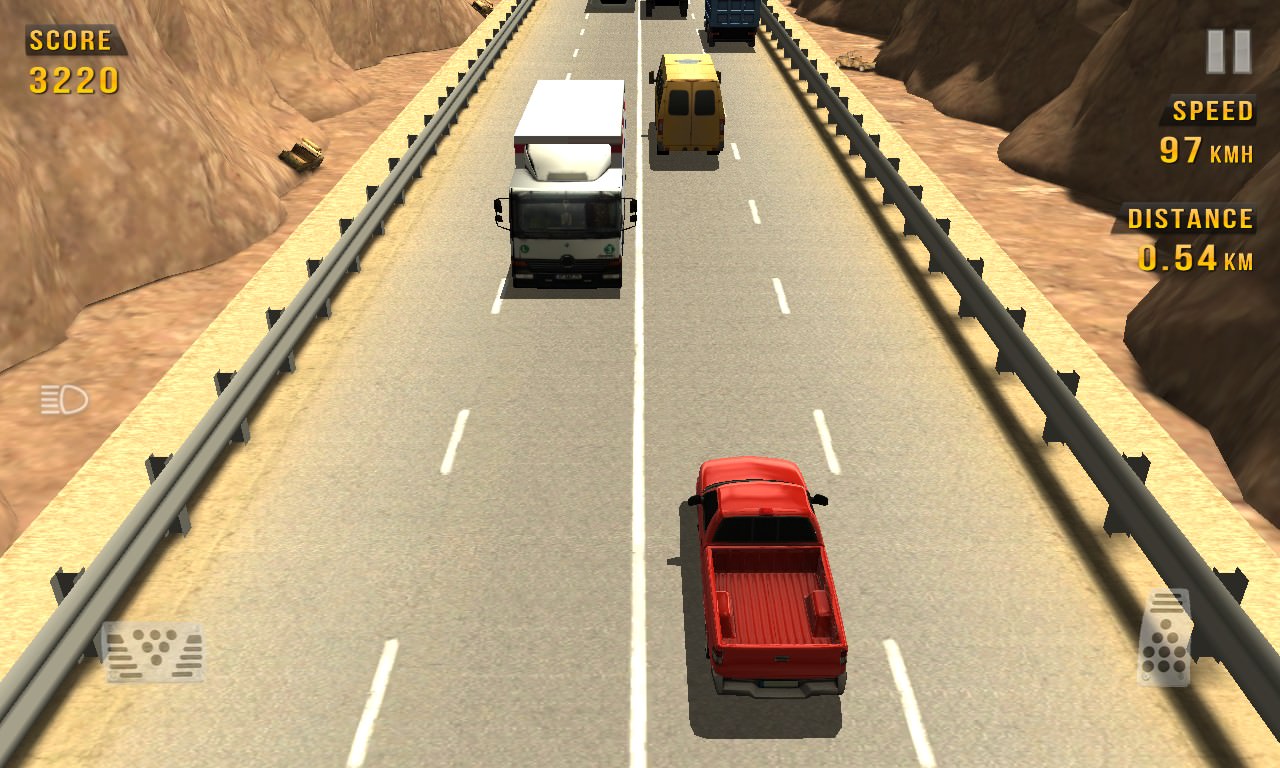 What's not evident from the screenshots is that all motion in Traffic Racer is also smooth and realistic - vehicles change lanes gradually, as they would on a real life carriageway, and your own vehicle can straddle lanes if needed, this is no two-bit racer in which you jerk from one side of the road to the other - here you can drive more or less as you would on a long straight bit of real world motorway. Except that here there are no speed cops!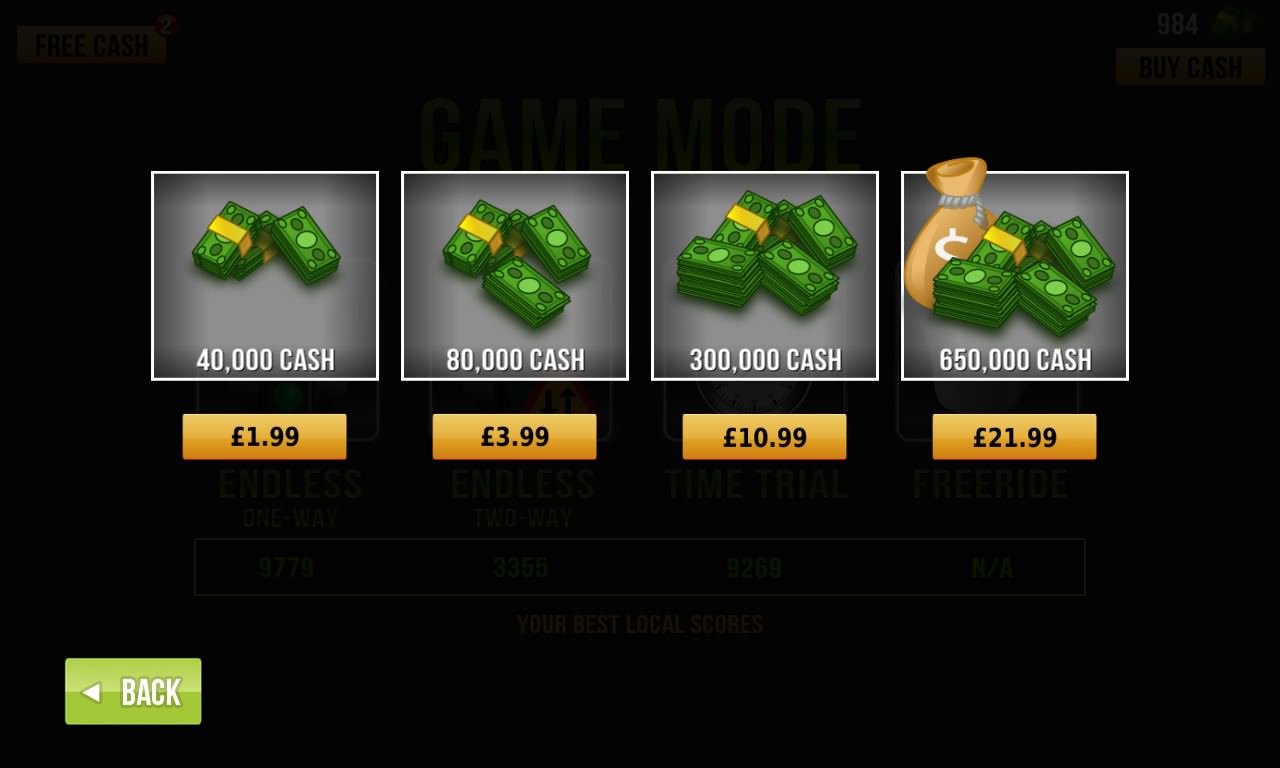 Should you feel the need to buy extra cash, to unlock a setting (recommended, see the night shot below) or to get outrageous and upgrade your vehicle to something really large or sporty, the purchase options are there, ready and waiting. And, while I approve of the whole concept of 'pay a little and then pay more if you want more', as detailed above, I do think there should be some ceiling on in app purchases in mobile app stores. £22 here is a bit ridiculous - who would want that much, enough to buy everything in the entire game? That sort of level is clearly only there to catch the unwary or foolish. Or those foolish enough to give their kids their PIN number for the store. I'd like to see a cap of £10 (or $15) for in app purchases for games.
It's hard to fault Traffic Racer overall - it's well designed, well pitched, affordable and looks and feels sumptuously realistic.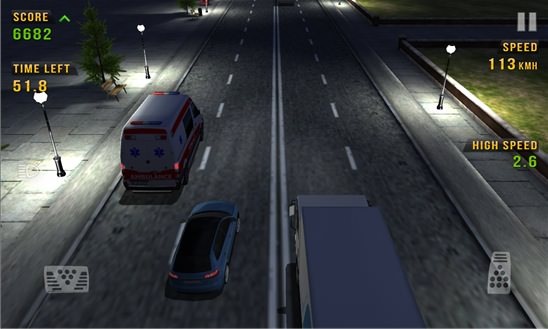 Reviewed by Steve Litchfield at