From the Store entry:
This is Money's super-fast new app brings you ALL the latest money news, advice and tips from Britain's best financial website. You cannot afford to miss it.

Our specialist writers and editors cover everything you need to know from house prices, to investing ideas, consumer news and the latest savings and mortgage rates.

We cover the latest stock market, economic and company news as it happens – and explain what it means for you. Other favorite channels include cars and motoring, bills, small business, credit cards and loans and pensions.

Top financial opinion makers from This is Money and the Daily Mail contribute to the brilliant new comment section. You can even submit your money questions to our panel of experts.
And here the application is in action, here on a Lumia 950: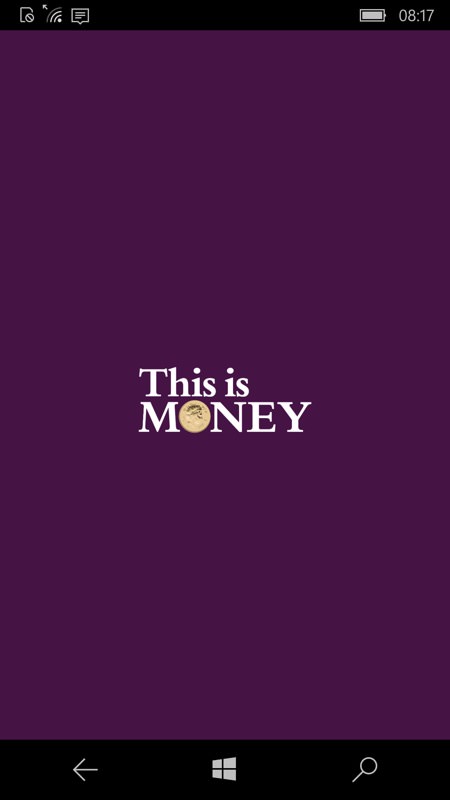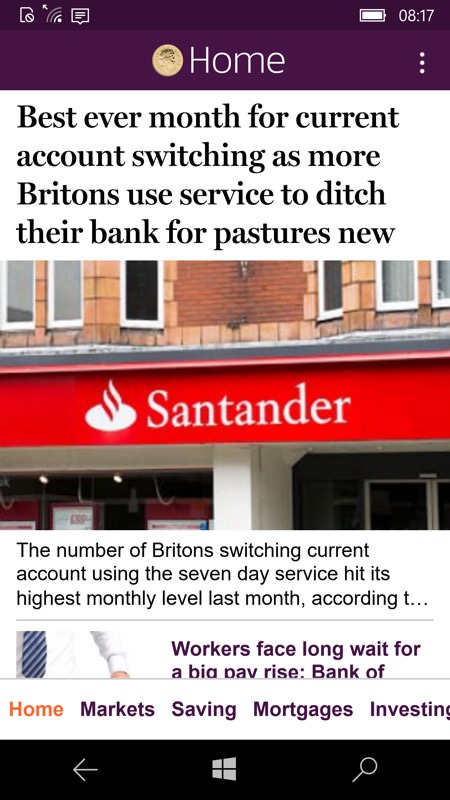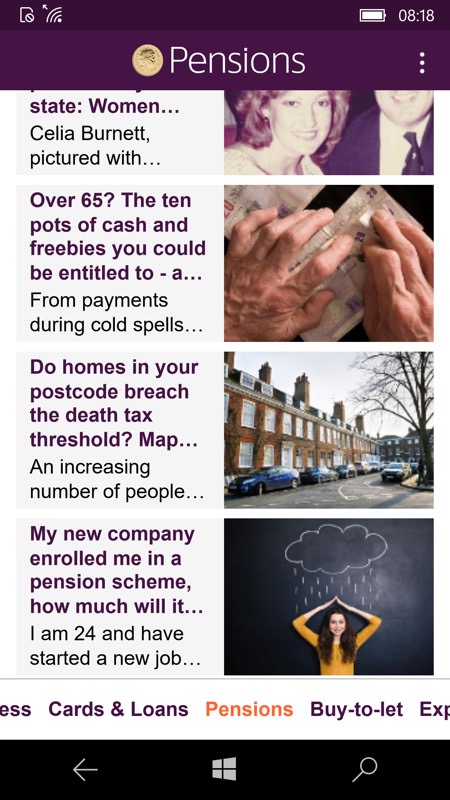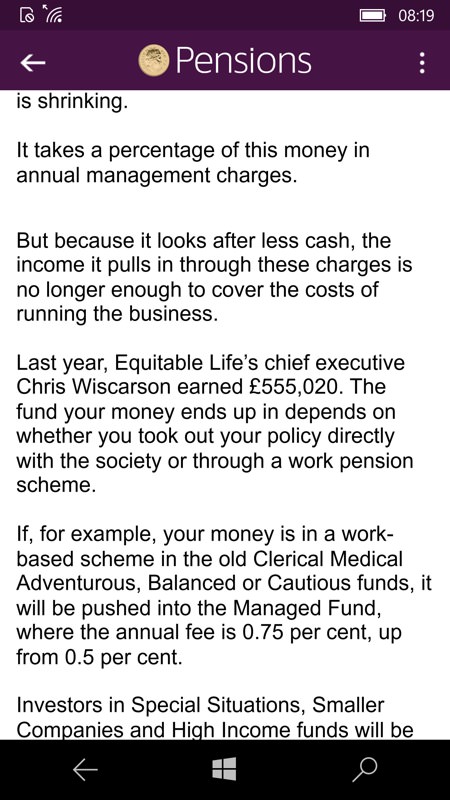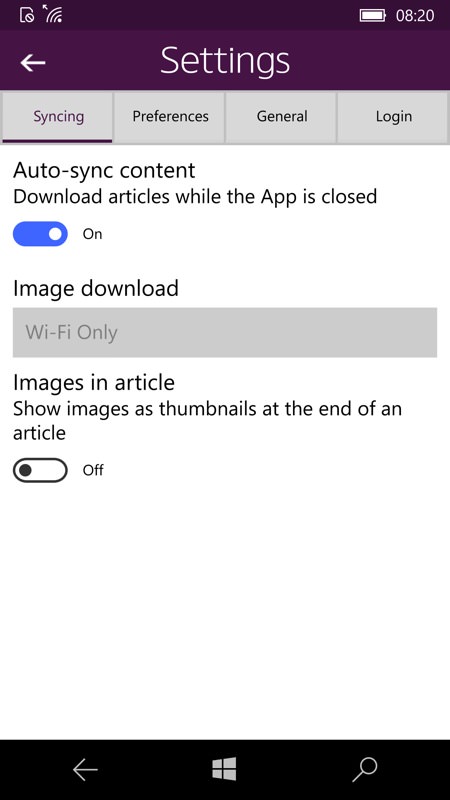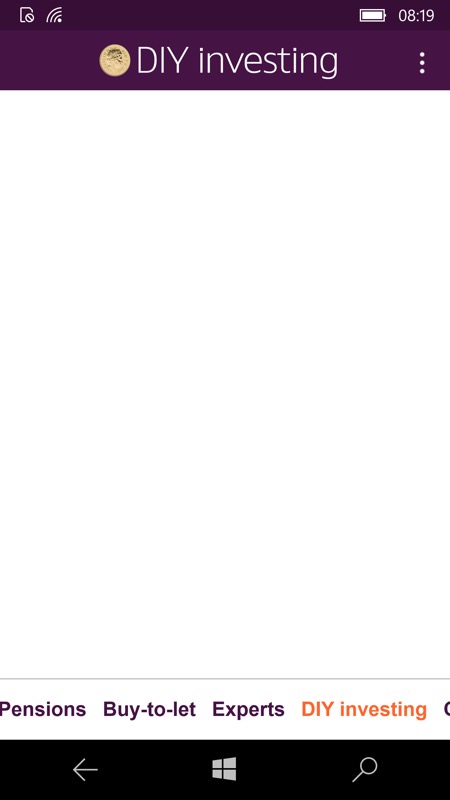 You can grab This is Money here in the Store - it's free and really rather slick. And it works fine under Continuum, for when you get to that HD-screen rest-hole....