Since the last time we reported on the application, for v3.8, back in October 2015, here's a summarised changelog:

toast notification of comments now displays the avatar of the sender
you can now mention someone using their email address on comments
you receive a toast if someone shares a file with you

undo copy, delete, move, and rename actions
added notifications view
improved transitions and animations
new small UI for Desktop/tablet
new Search UI
new "add" button
in-app camera to take pictures and record videos + upload them in the current folder
include comments in Recents
video timestamps added to Photos view
the Photo tab is now updated in real time
performance improvements
improved background uploads

better camera upload

improved UI of the search feature on phone

create share link even if the file is currently uploading

preview your .ai and .eps files

play audio files in background on phone

improve support of Office Mobile apps



optimized and updated for Windows 10 mobile
Advanced support of Continuum for phones
View the app in landscape mode on your phone
Switch between sections using gestures on tablets
That's quite a haul and I think that Dropbox's UWP will be just about the first application that most of us would put on a new Windows 10 Mobile device/upgrade. Here's a glimpse of some of the new and updated features: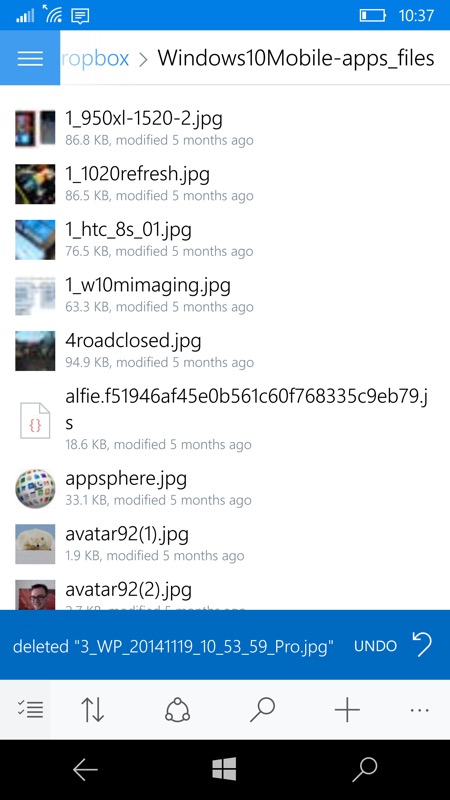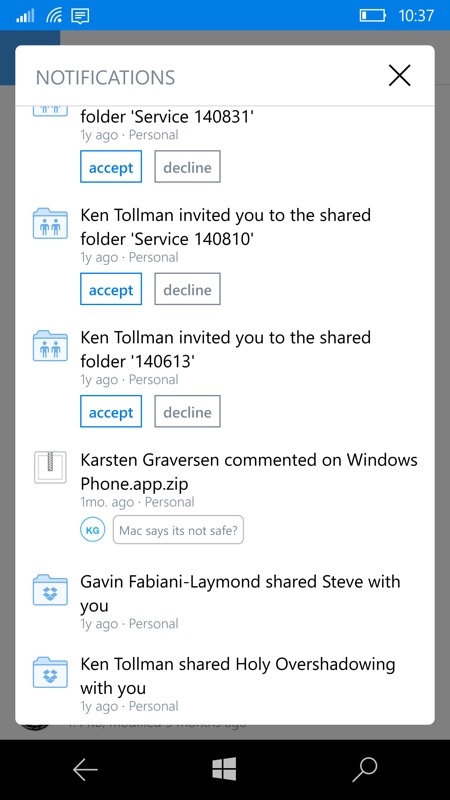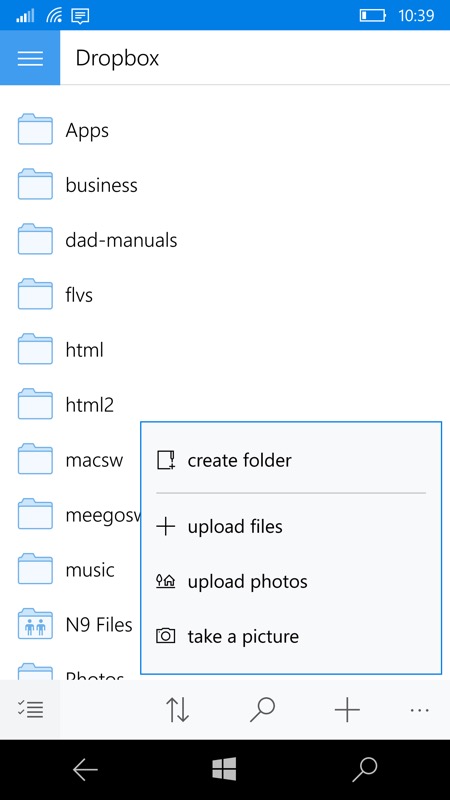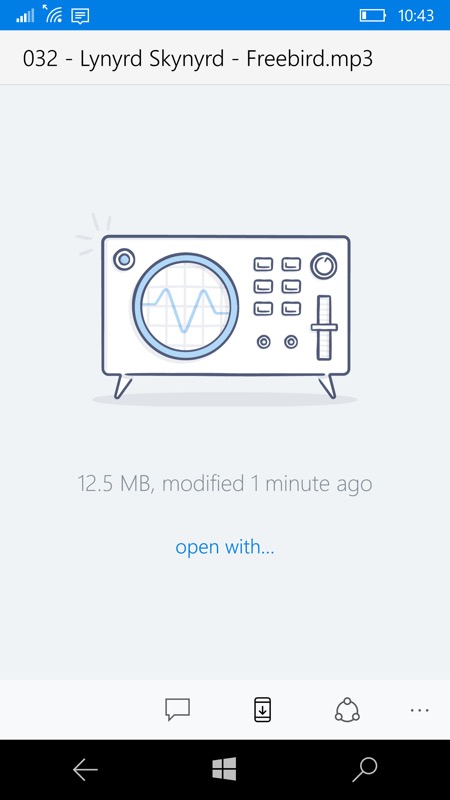 Highly recommended. You can grab or update Dropbox here in the Store.