Here's a summarised changelog since the last time we featured Fhotoroom:
New drawing tool
Updated Curves curve line rendering for smoother look

Masks have been added to Fhotoroom for free

Fixed Saturation bug in Editor

Fixed Update Profile link

Added New Grain control to Editing

Added New Hue control to Editing

Added New Provia Low, Provia, and Ektar preset to Undertone Collection

Added New Portra preset to Mellow Collection




Editing Favorites are now no longer device specific. Any Phone you have with the same account registered with also have access to all of your Editing Favorites




Newly improved search feature

New Community Tags



+650 RAW Digital camera support
+30 file associations
+30 file formats
Full meta-data support
Import/Replace Photo metadata
Continuum Support

New Free Curves Filters located under Pro tools

New Free Border Blur addition to Frames

Removed Text auto correct red underline



Dozens of subtle UI/UX enhancements

Completely Rewritten TiltShift filter, now supports Mask Brush, +2x Faster, sub-pixel sampling and updated UI

Completely Rewritten Text Layer filter now with new UI/UX, text alignment, frame resizing and smoother results

4 New Fonts



Performance boosting

Updated HDR Filter

Updated Denoise Filter

Crop Filter now supports LANDSCAPE layout

New higher res previews



Bug fixes and Improvements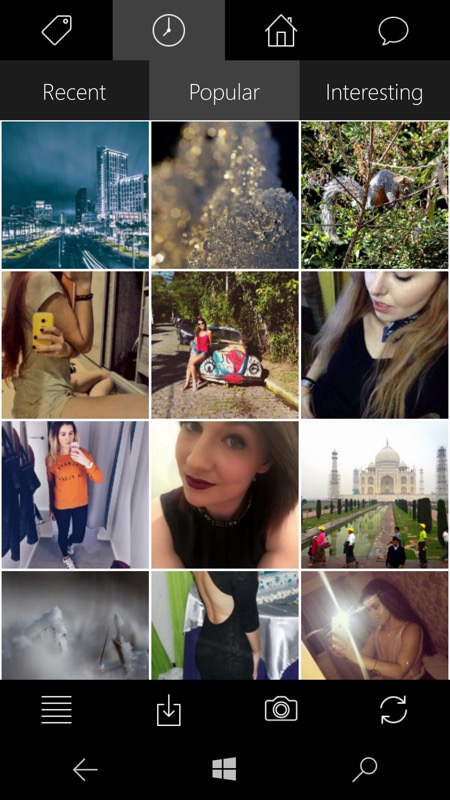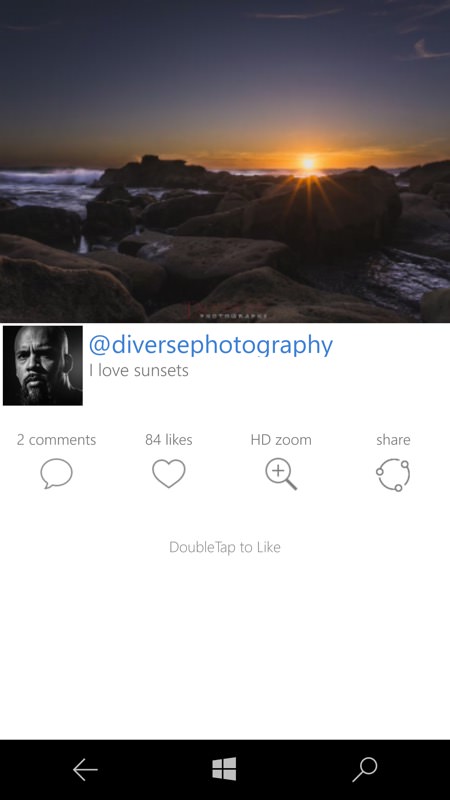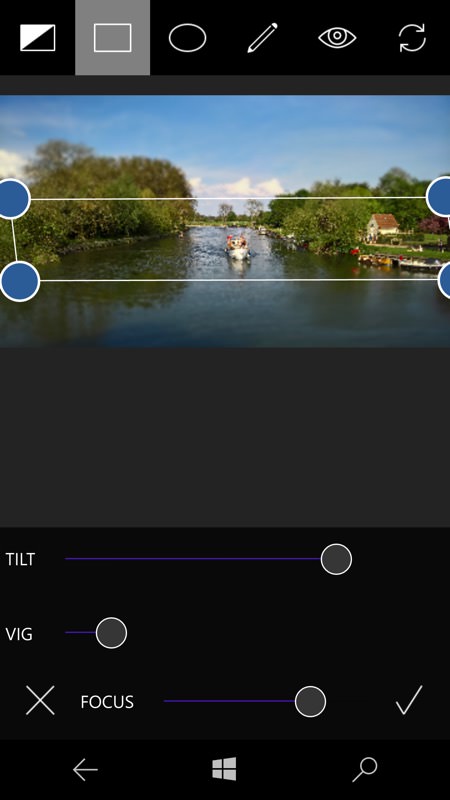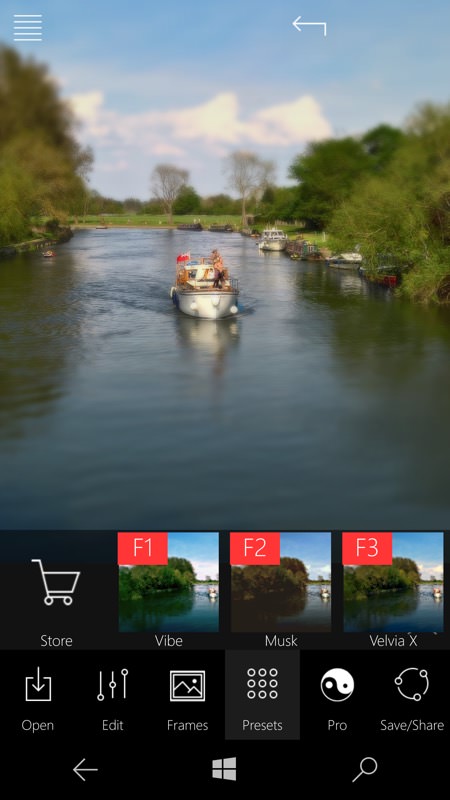 Very comprehensive in terms of image editing, though the interface is still heavily skewed to 'social', very Instagrammish... Note that you need to create a 'fhotoroom' account before you can share anything. The demographic, judging from the shared content in the Fhotoroom community, seems to major on sub-30 females, but of course the system is open to anyone.
You can download Fhotoroom for free here in the Windows Phone Store. There are ads, but any in-app-purchase removes these - forever.
From a personal standpoint, I just can't get on with Fhotoroom's interface and workflow - but it might just be me. Any comments welcome!