From the Store entry for Expedia:
The Expedia Hotels, Flights, Cars & Activities app is an easy and convenient way to book your hotel, flight or car hire when you're at home or on the go. With our Best Price Guarantee, rest assured that you're always getting the best deal.

Save big on hotel rooms:

Default to your current location for fast, on-the-go booking
See reviews from actual hotel customers
Sort by price, deals, or reviews instantly
Find affordable hotel rooms or 5-star luxury suite
It's your choice — pay when you book or at check-in for select hotels

Find the perfect flight:

Book a flight to anywhere in the world
Sort by price, duration, or time instantly
Search by airport name, city or airport code

Get going as soon as you land:

Enjoy round-trip car hire from any airport – with no cancellation fee
Reserve a car hire up to 30 minutes in advance
Choose from our selection of standard car hire, luxury autos, SUVs & more

Book in a flash:

Already signed in? Book in under 30 seconds
Earn Expedia+ points for mobile bookings
Reserve for same night check-in up to 5am (select hotels only)

View your itinerary:

View upcoming trips that you book in the app and on the web
Open the app when you're about to travel and see your trip details immediately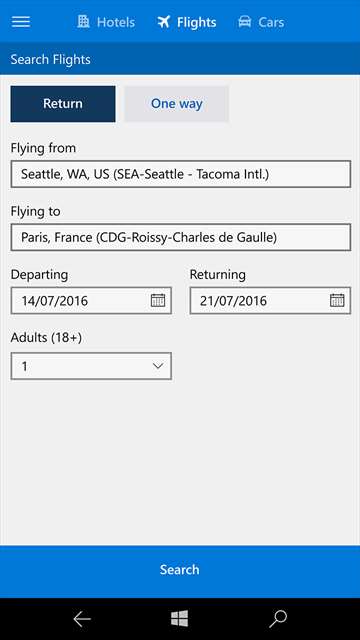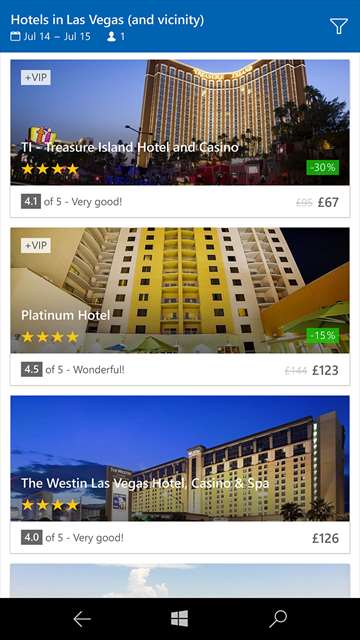 You cab grab Expedia for Windows 10 (Mobile) here in the Store.
From the Store entry for My USPS:
Preview the My USPS™ package tracking dashboard on your Windows 10 computer using Cortana. The My USPS™ application offers an alternative to typing in package tracking numbers every time you want to see the status of a delivery. The My USPS™ application proactively scans the USPS mail-stream looking for packages heading for your home address and automatically populates your dashboard with a package's status. The My USPS™ application allows you to easily track the status of outbound packages as well; either, by scanning the package barcode with your smart phone or by manually typing in a tracking number on your dashboard.

Verify your identity to ensure the security and privacy of your account.
Schedule email and/or text-based alerts to track the delivery status of your packages.
Easily view all your incoming packages before they arrive at your home.
Scan the barcode on shipping labels with your mobile device's camera. The app recognizes the shipment and will allow you to store the label number, so you can stay on top of its status.
View pictures of incoming mail via the Informed Delivery dashboard (where applicable)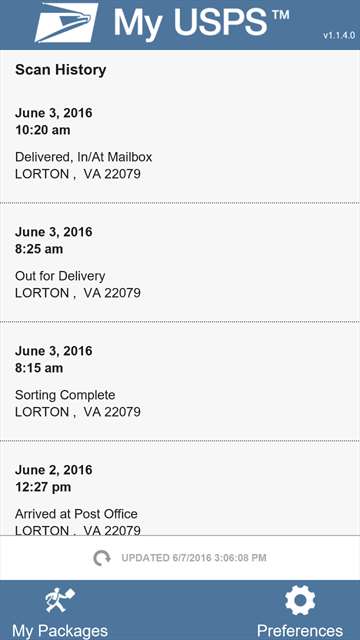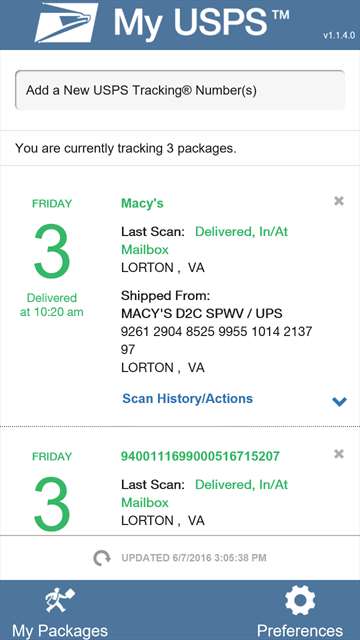 You can grab My USPS in the Windows 10 (Mobile) Store here. Though presumably it's not much use outside the USA!
From the Store entry for Afterlight:
Afterlight is the perfect image editing app for quick and straightforward editing. Our simple design, paired with powerful and snappy tools, will give you the look you want in seconds. Take us with us on your next adventure. Download now and look forward to free content and app enhancements from time to time!

ADJUSTMENT TOOLS
Use any of our 8 uniquely made adjustment tools to enhance your images to perfection with ease.

57 FILTERS
Afterlight has 27 fully adjustable Original Filters, 14 Guest Filters by various Instagram users, and the Seasons filter pack including 16 filters.

44+22 TEXTURES
Afterlight includes a range of real and natural light leaks we created with 35mm film and instant film, including simplistic scratchy film textures. Note: 44 of these textures are included with the base version of the app 22 new textures are part of an expansion kit available via in-app purchase.

CROPPING & TRANSFORMING TOOLS
Crop your photos with our quick and easy cropping tool with 15 different presets. Transform your photos with our rotating tool, vertical and horizontal flipping tools.

72+7 FRAMES
We provide a list of 79 different simplistic and adjustable frames, paired perfectly with Instagram. Note: 72 of these frames are included with the base version of the app. 7 new frames are part of an expansion kit available via in-app purchase.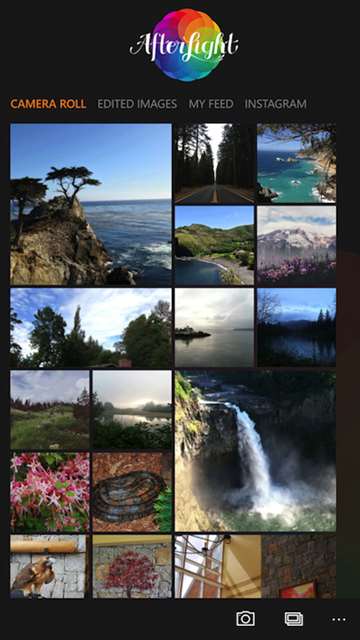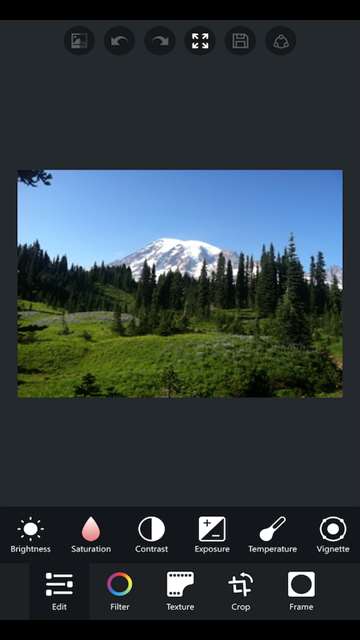 You can grab Afterlight here in the Store.