From the Store entry:
Play live chess with opponents worldwide.

With a great proportion of players from Middle East (30%), Europe (25%) and North America (20%), InstantChess offers a perfect battlefield for a clash of minds. Get on!

LEGENDARY CHESSMEN: 12 sets of elaborate chessmen representing the evolution of chessmen were reproduced from real objects and are now available on for the game.

Unlimited ad-free play for InstantChess website subscribers.

With tens of thousands of players worldwide, of all different abilities, matching up to an 'instant' game really is just that - instant. No hanging around in a lobby. All the games are managed by - and recorded by - the InstantChess servers (managed from the UK, as it happens) and, if you so desire, you can share or email a link to a game in order to analyse it later on the InstantChess web site.
Here's InstantChess in action: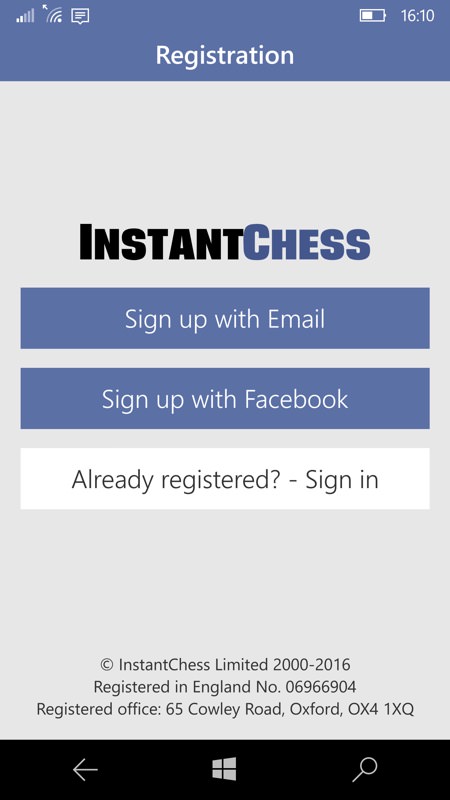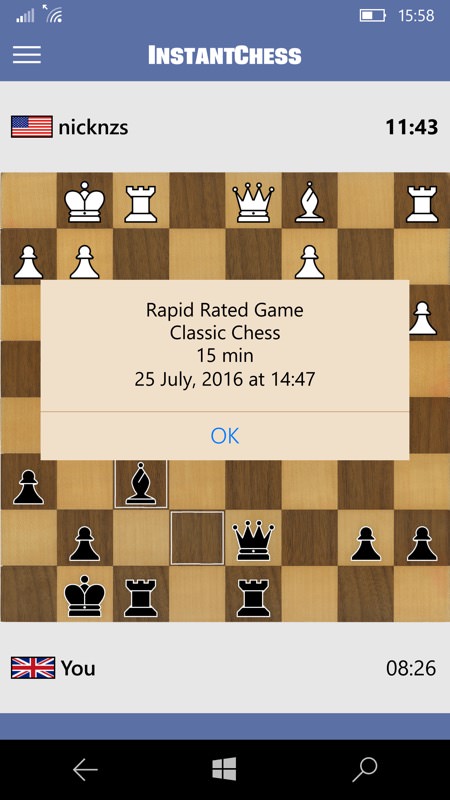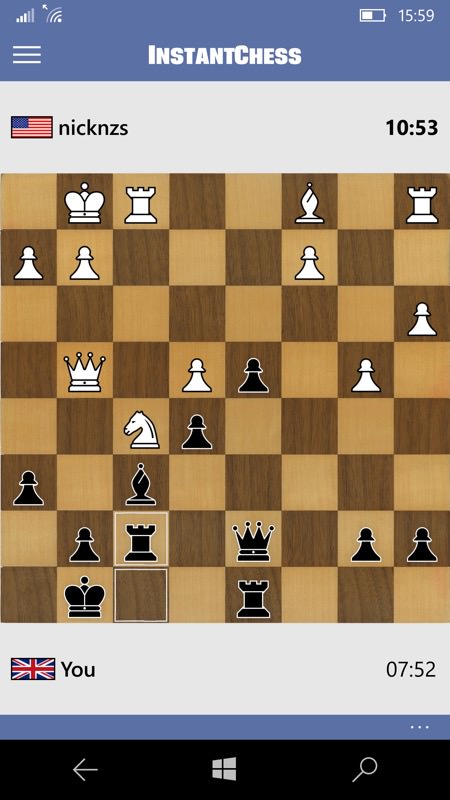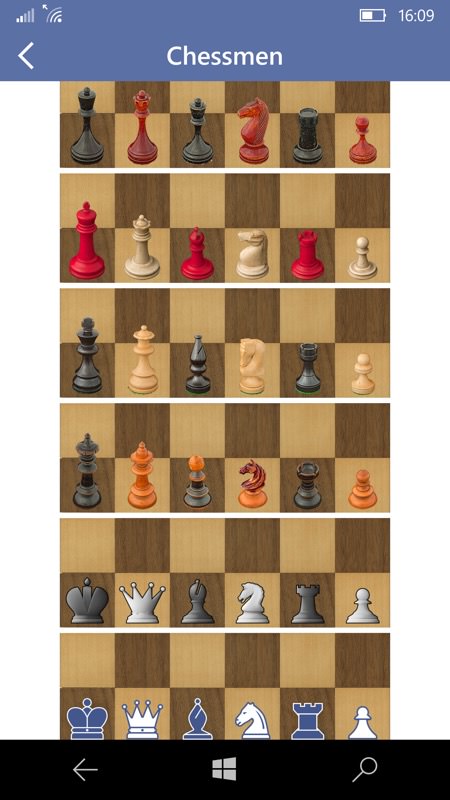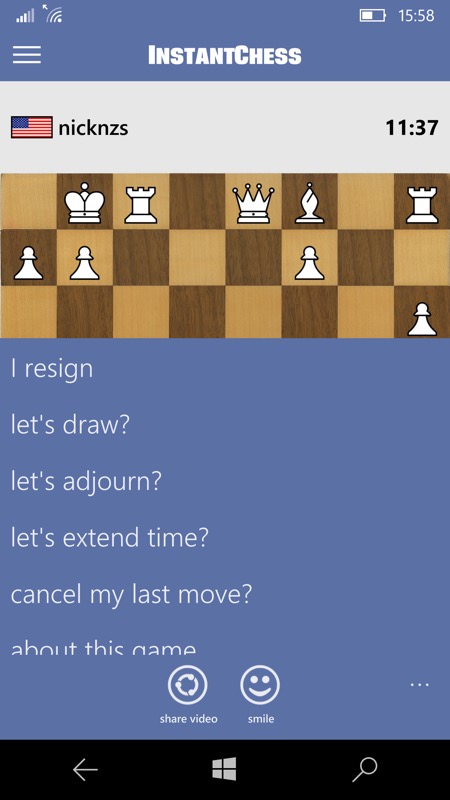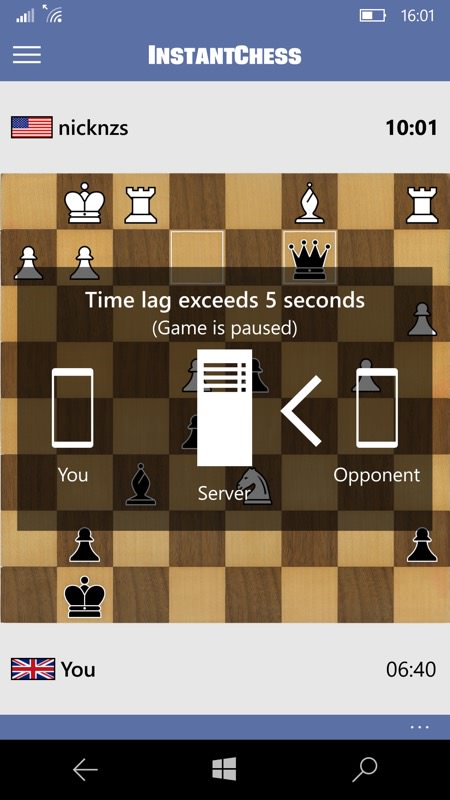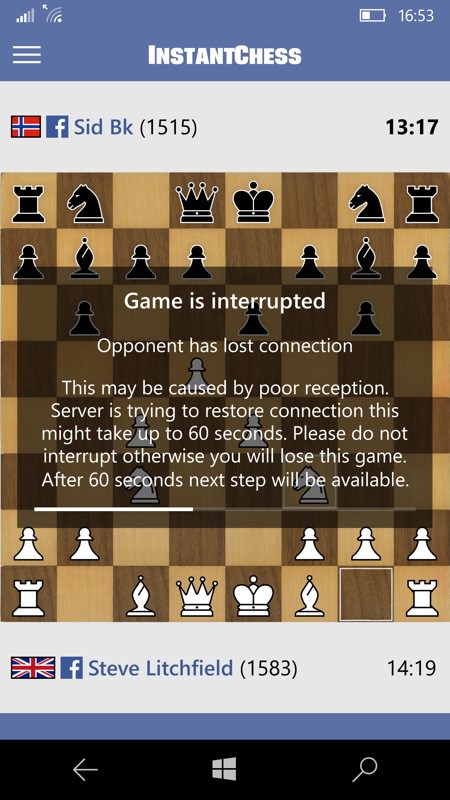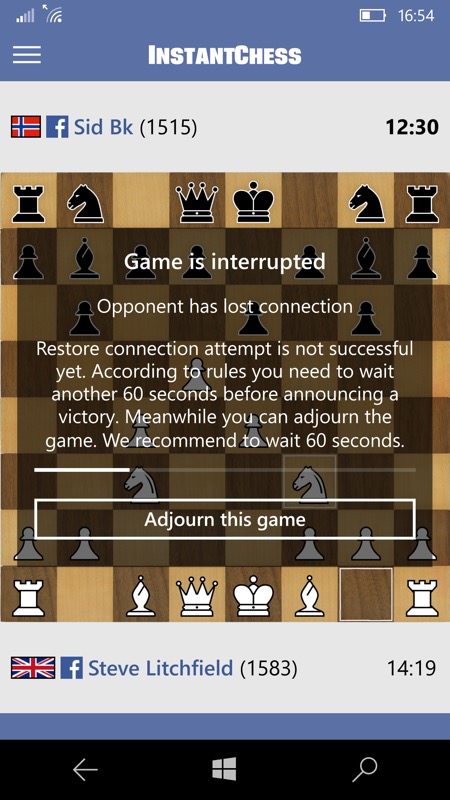 I've played several games and haven't seen an ad so far under Windows on my phone, but maybe they start coming in later on. It's £7 or so for a year of ad-free play using the InstantChess servers - this also gives you greater clock flexibility and time controls. Seems like a very good deal to me if you're a chess nut - the IAP options in, for example, the iOS game can work out a lot more expensive. Credit to the InstantChess folks for trying different monetisation options on the various platforms and I hope they're making ends meet!
Playing against a human being adds a massive dose of unpredictability that you just don't get by playing against machines. Challenging and recommended.