QR Scanner+ also comes with an in-app changelog:
New Wi-fi connection with a single click
New 'Overview' tab, previewing calendar appointments, web sites, business cards, Wi-fi connection panels, etc.
New direct actions for business card codes, including calling, emailing, finding details on a map, etc.
New 'Auto launch' toggle, so you can choose whether you want to automatically go to the appropriate destination after scanning, or not
New navigation panel buttons get highlighted when tapped
bug fixes
Good stuff, though the interface remains err... idiosyncratic (to be charitable). Still, it's all here somewhere. Here are a couple of promo images for the new version: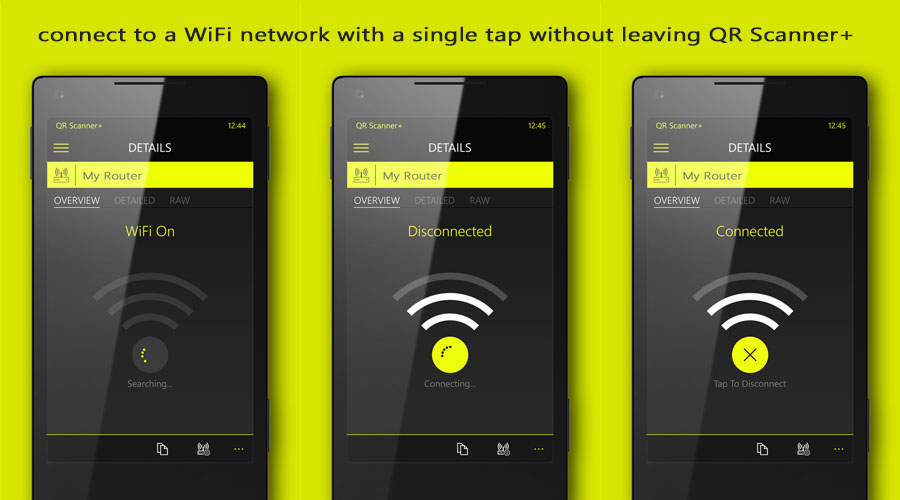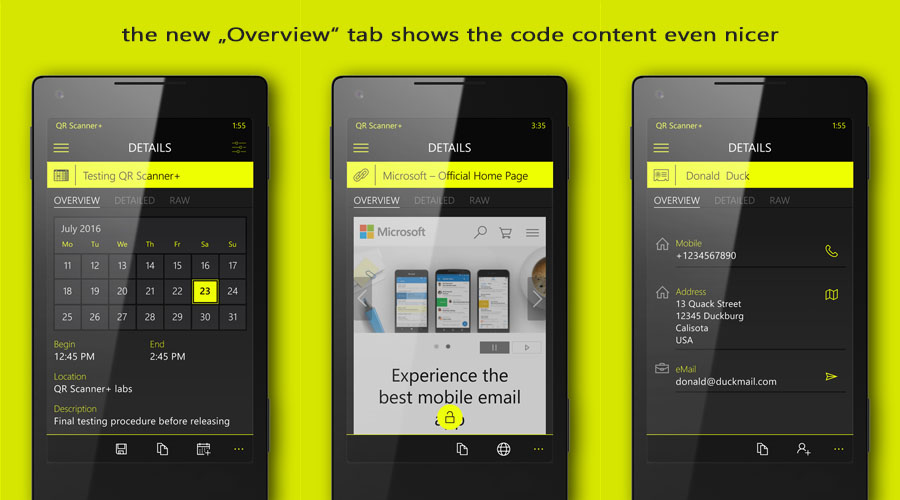 You can buy QR Scanner+ in the Store here - it's well worth a couple of pounds or dollars for the 'best in class' recognition.
PS. There's also a cut-down free version of this app in the Store, though comments welcome on whether this to has been updated yet?