Here's a summarised change log for the new 2.14.711.0 of the Fitbit UWP app, over and above the old v1.6:
Adventures: Unlocking a landmark now gives you the option to set the image as a background or wallpaper on your device
Fitbit for Windows 10 now works on Hololens
Improvements to performance of Dashboard celebrations
Improvements to Graph pagination for touch and mouse control
Application Accessibility Improvements
Improvements to Sleep Consistency.
Exercise editing
Updates to Food logging search

Some improvements to Accessibility

Fitbit Alta trackers can now sync using Bluetooth LE.

Your tracker must be updated to version 21.36.9 and be using app version 2.9.547 or above.
More information about the Alta CU 1.1 update, please visit here.

New GPS map detail view.
We made some improvements to custom heart rate settings.
We updated the Account tab interface.
We fixed a bug where some customers experienced delayed syncing of sleep data.
We added support for Jump Lists.
It is now possible to pin additional, secondary Live Tiles to your Start screen. Including: Heart Rate, Exercise, Food, Sleep and Challenges.
You can now disable showing Calories on the primary app tile.
Lumia 950 and 950 XL now supported by mobile track.
Updated Mobile Track will now support future non-Lumia Windows 10 Mobile devices.
Improved Bluetooth device pairing on Windows 10.
Challenges updated!

New Challenges Tab Design: we've updated the look of Challenges to make it easier to see your active challenges and create new ones.
Not sure how to begin with Challenges? We've got a new introduction to get you started.
Invite friends to join Fitbit when you create a Challenge

Battery Charging

Receive a notification when your Charge, Charge HR, or Surge is fully charged
All Day Sync Improvements - we've got a much improved background process. All Day Sync should be significantly more stable and provide a better user experience.

support for Mobile Run and Mobile Badges Support. MobileRun gives you the ability to track runs, walks, and hikes using GPS in your phone. The MobileRun feature is available for all users of GPS-enabled devices running the Fitbit apps for iOS, Android, and Windows Phone.
Goal Achievements – Various tiles now animate to highlight successfully celebrate reaching your goals.
Design Updates – Improved performance and new animations.
Water Logging Improvements – Water logging has been updated to be simpler and faster.
Stride Length Settings – Stride length can now be adjusted in the app settings.
Exercise History Redesign – Updated design of the Exercise page.
Continuum Improvements – Improved support for Continuum
New visuals for all tiles.
New Device tile.
New sync progress bar.
Fixed certain syncing issues affecting some users.
General bug fixes and improvements.
Quite a litany of progress, kudos to the Fitbit Windows development team. A couple of promo screens of Fitbit in action: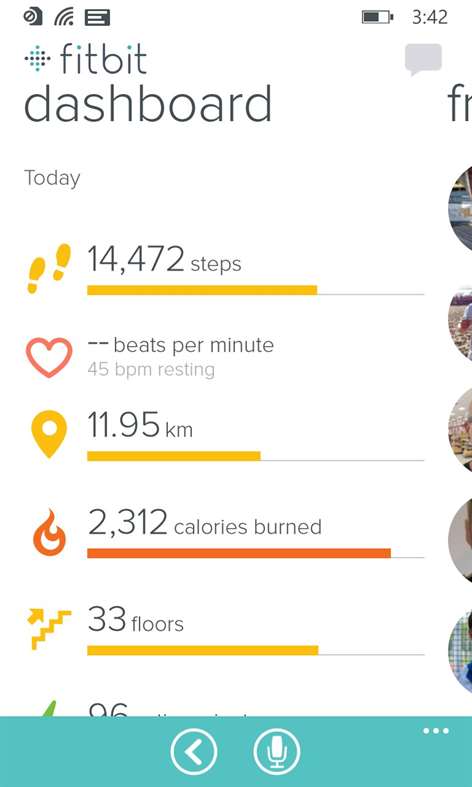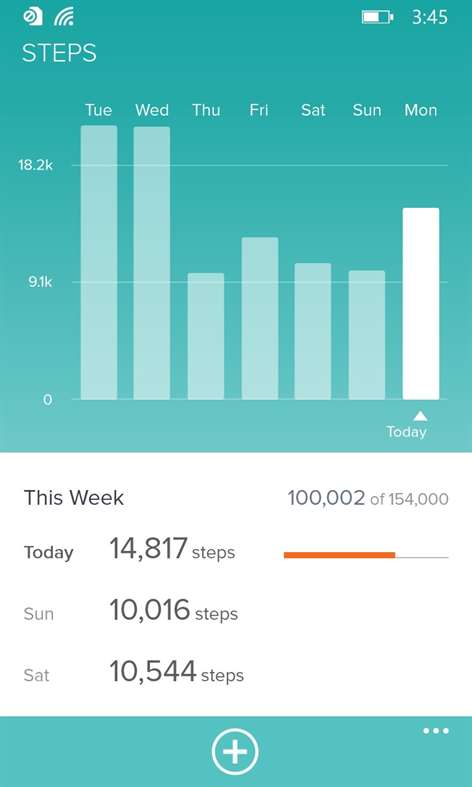 It does sound as though I need to borrow my wife's 'spare' Fitbit and give the UWP app a decent tryout over the next few weeks. Watch this space.
Note that not all features will work on Windows Phone 8.1 devices, this client was frozen back in Spring 2016 and new developments since then have all been for Windows 10 only. The appropriate version of the application should get served up according to the Store and OS on your device. Either way, you can grab the Fitbit application for Windows 10 (Mobile) here in the Store.