Here's the quoted changelog :
The Microsoft Casual Games team is proud to announce that Microsoft Mahjong, the classic tile-matching game, is now updated for Windows 10 with Daily Challenges, a new look and feel, and 20 new puzzles exclusively for Windows 10. Fans can now enjoy a total of more than 40 puzzles for hours of tile-matching fun! Microsoft Mahjong is now a Universal Windows App. For people who love playing the game, that means new experiences can be created and added to the game faster than ever on both Windows 10 PCs and Windows 10 mobile devices.

Variety of New Themes – Enjoy gorgeous graphics and relaxing sounds with multiple visual themes to choose from. Complete puzzles at four levels of difficulty – perfect for Mahjong beginners and experts alike.
Daily Challenges – Take your tile-matching skills to the next level as you work your way through Daily Challenges, including unique gameplay modes such as Golden Tiles, where your goal is to uncover and match the hidden pairs of golden tiles. You can also earn special badges by completing!
Undo System – You can rewind the game back to any spot to fix mistakes or take a different approach.
Xbox Live Integration – With added Xbox Live integration, fans can earn Achievements and Gamerscore, compete with your friends on the leaderboards and track your personal statistics. Plus, if you sign in with a Microsoft account, your progress is stored in the cloud, so you can play the game on any device without missing a beat.
Here's Mahjong in action: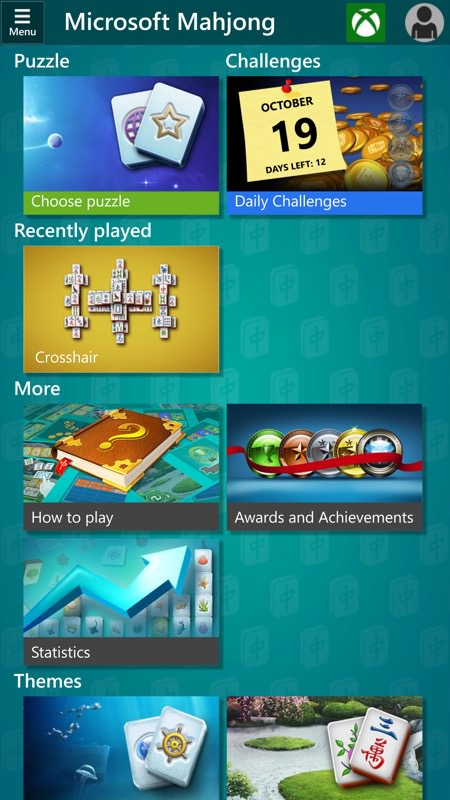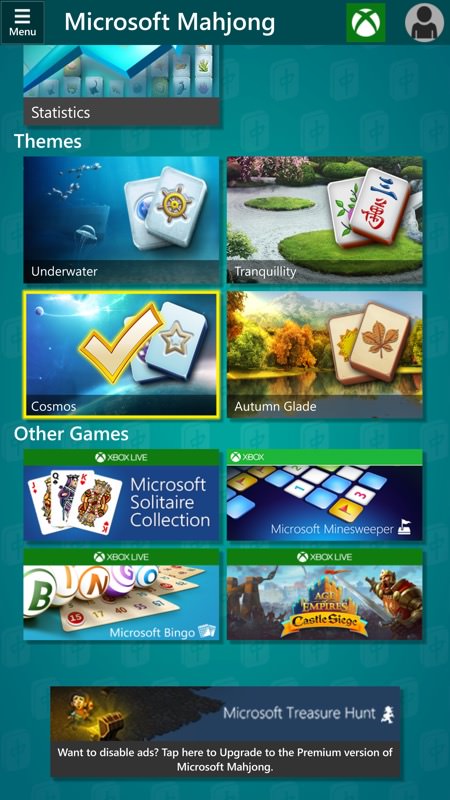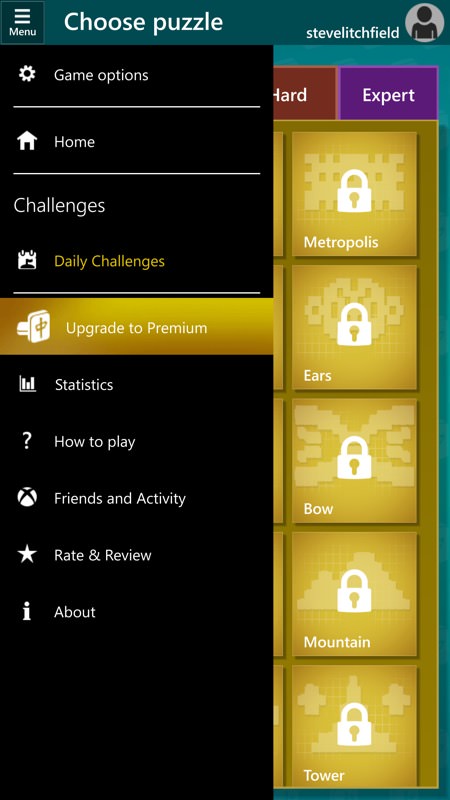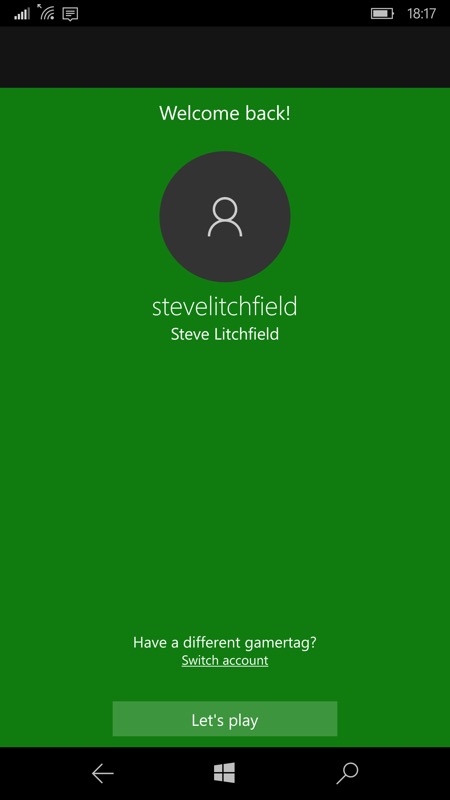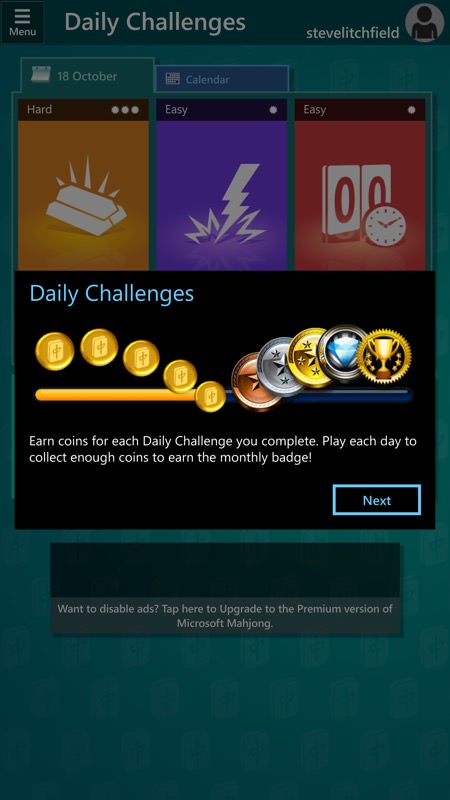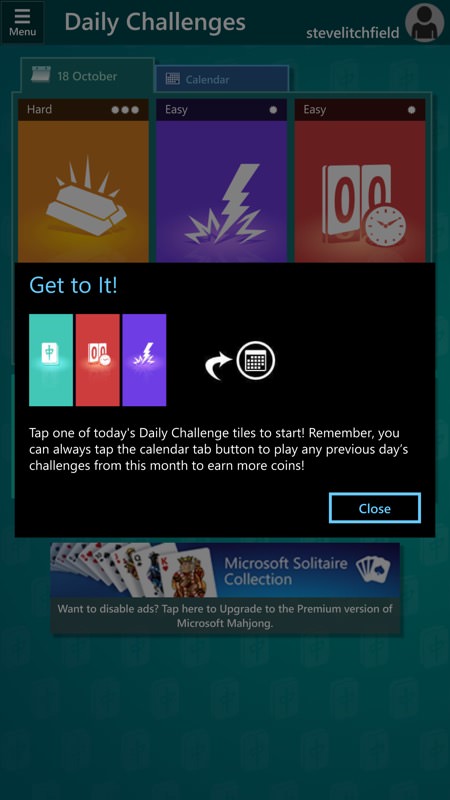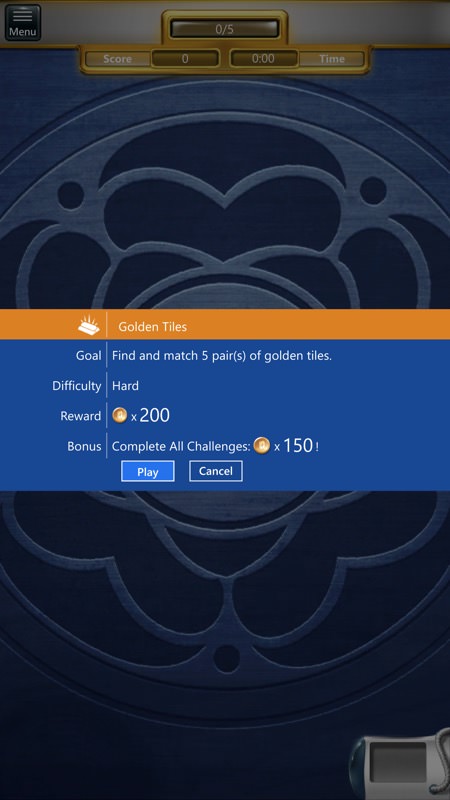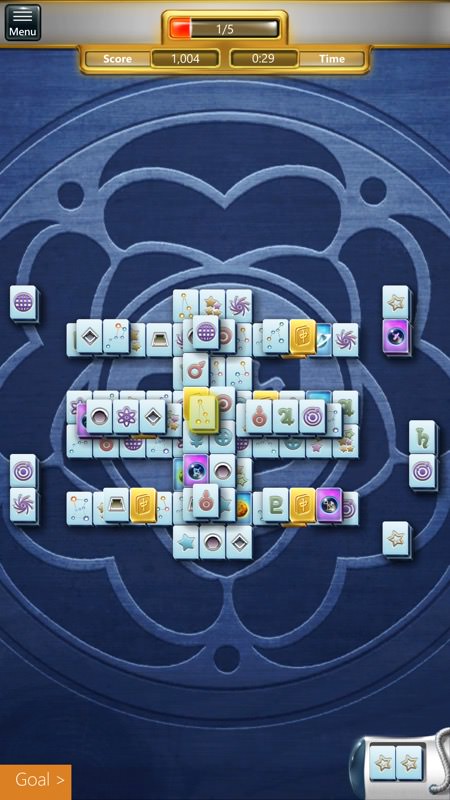 You can grab this here in the Store. There's only one in-app-purchase, and that's to remove the small banner ads.