Insiders can now share Feedback Hub content such as feedback items, quests or similar via 'short URL' links (making them easier to share on character-limited social media such as Twitter).
Here's the system in action after updating the Feedback Hub on my Lumia 950: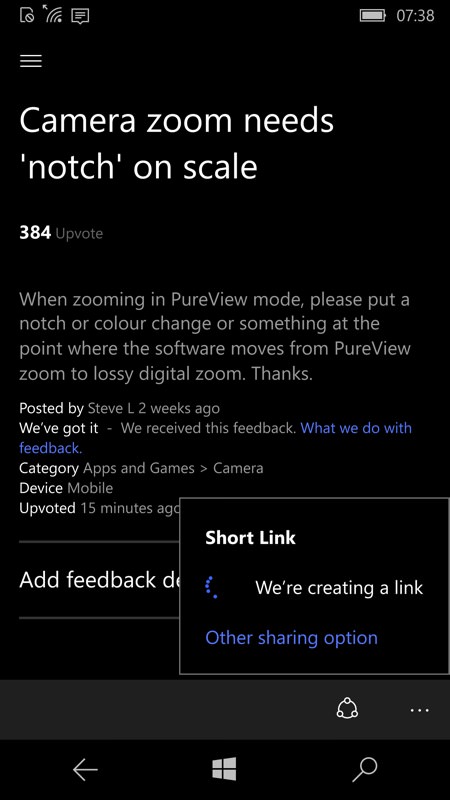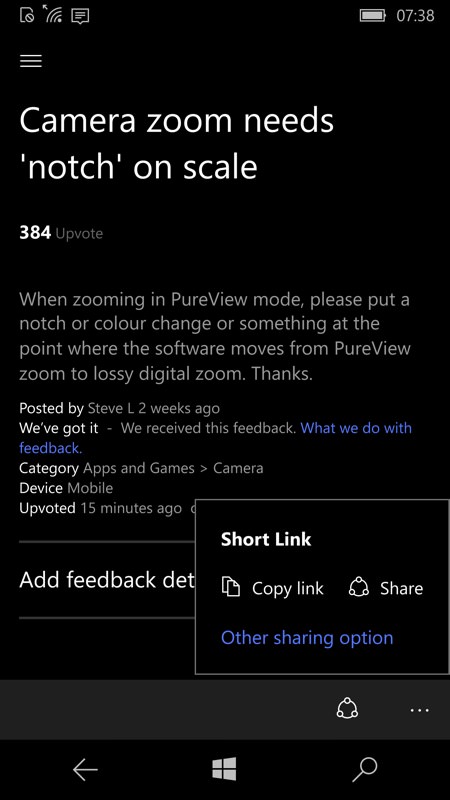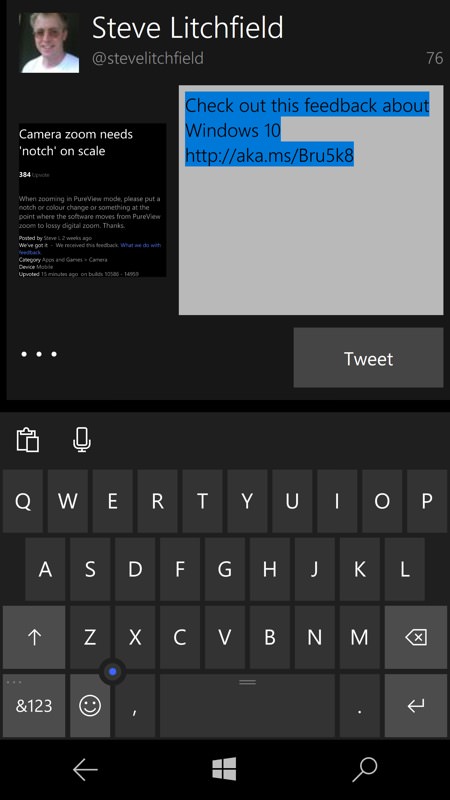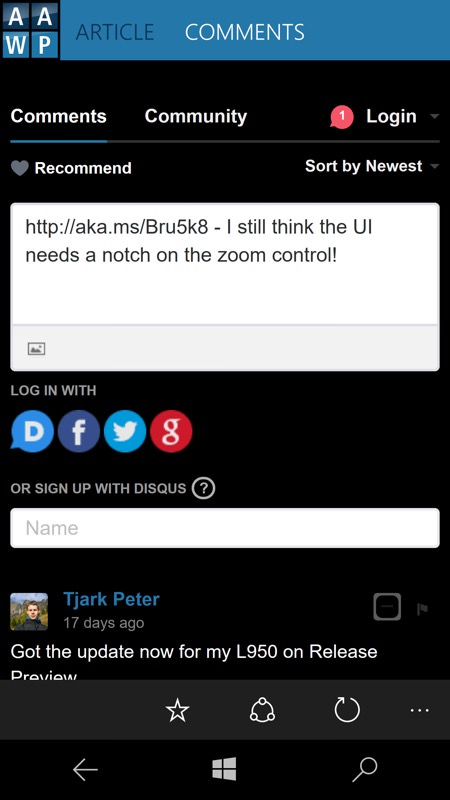 Great to see this, if a little late in the day. Now you can easily let co-enthusiasts help you get Microsoft's attention on an issue which has really been bugging you!