For this new release of Windows 10 Maps, you see, Microsoft has hugely expanded the old simple list of 'Favourites'. This has been renamed as 'Saved places', a term designed to indicate a slightly wider remit and indeed you can now save locations into 'Collections', such as 'Friends', 'Customers', 'Clubs', and so on. Unfortunately it's slightly awkward to put a location you've already saved as a favourite into a collection - and I'd hope to see Microsoft implement my suggestion below before this new branch of Windows 10 Maps is pushed to the mainstream.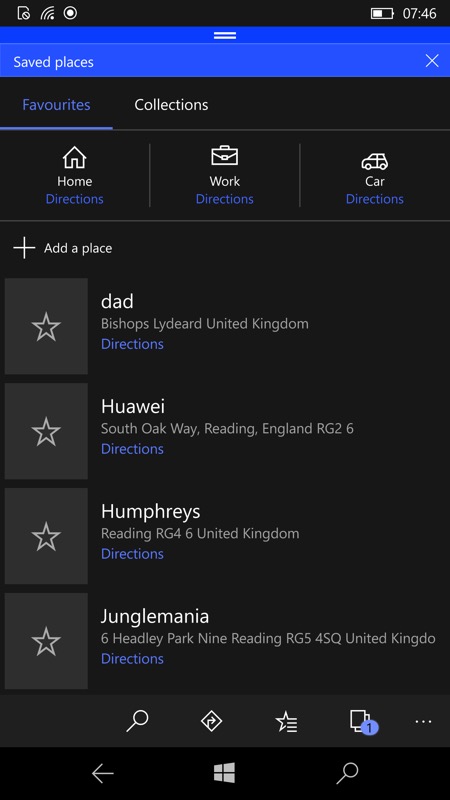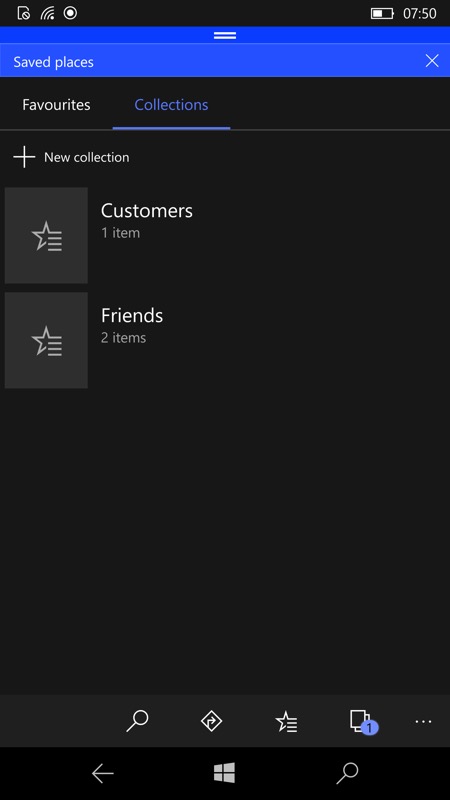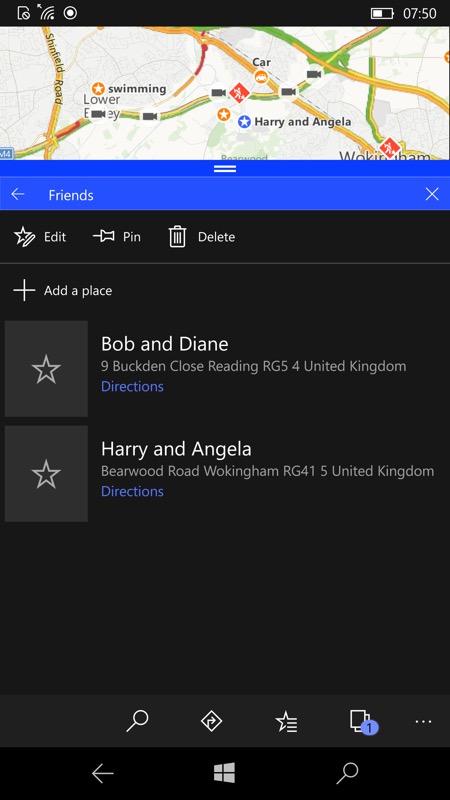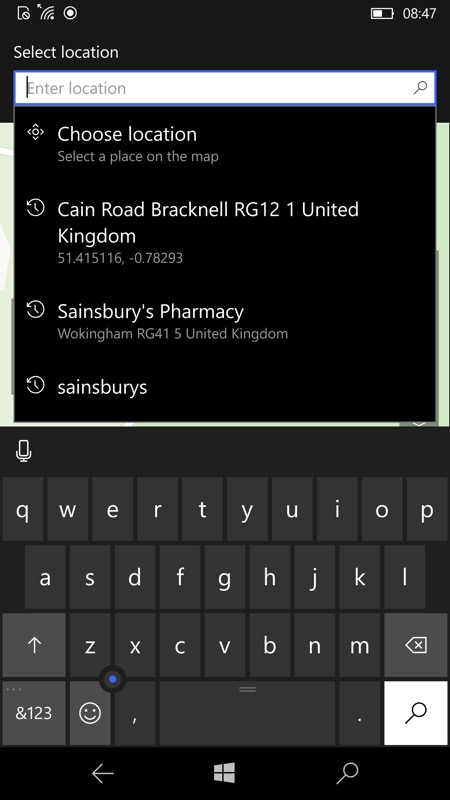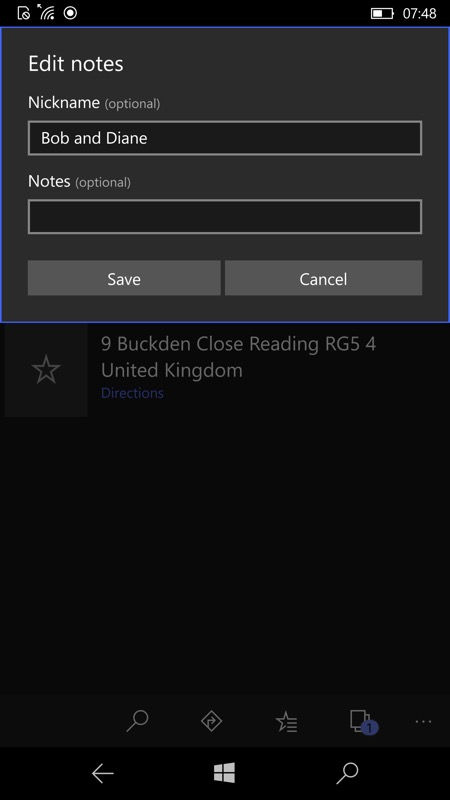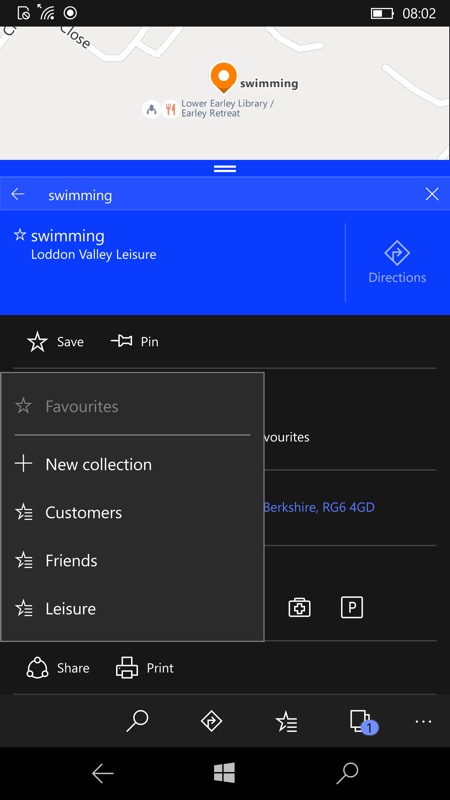 So the facility exists to add existing favourites to collections, in order to populate them quickly and easily, but the UI needs to be more streamlined, with a trivial fix suggested here by me. Just add existing Favourites to the list of options when adding a new place to a collection.
And if Microsoft wanted to be fancy, what about a 'wizard' the first time a new user launches this version of Maps, introducing the 'Collections' concept and with a dialog to assign all existing favourites to new or existing collections. Just a thought.
Anyway, give Microsoft another week or two to get some of this in place and then hopefully we'lll see this branch of Maps formally released to the world.