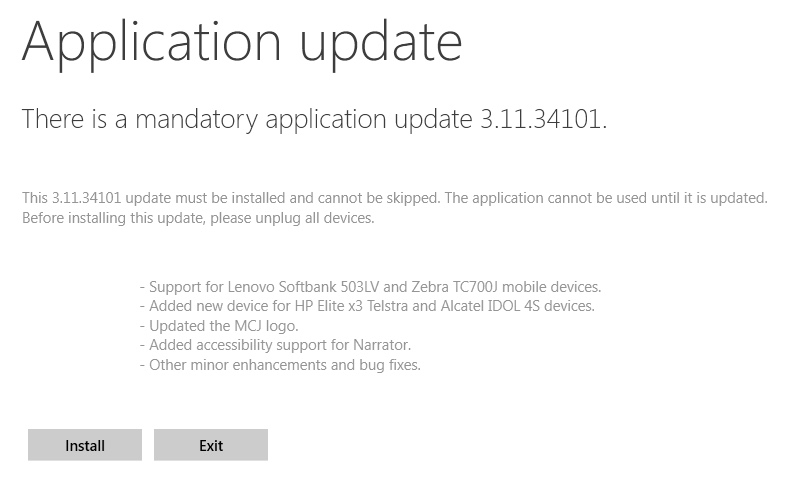 Here's the changelog for Windows Device Recovery Tool v 3.11.34101:
Support for Lenovo Softbank 503LV and Zebra TC700J mobile devices.
Add new device for HP Elite x3 Telstra and Alcatel IDOL 4S devices.
Update the MCJ logo.
Added accessibility support for Narrator.
Other minor enhancements and bug fixes.
If you haven't already got WDRT installed then you can grab the tool here. It has saved my bacon a number of times, restoring a smartphone back to true factory condition. Though do note that if you restore an older W10M-upgraded phone back to Windows Phone 8.1 and the phone isn't on the approved list for the upgrade then you're essentially stuck on WP 8.1. So that's a one way street.