Here's the changelog since we last featured OneCast here, a week ago:
Added auto-download option (un-metered connections only)
Added visual progress indicator to episode list
Added multi-select flag toggle option
Added episode list filter options
Added xbox detection for remote devices
Added rate + review shortcut
Added changelog shortcut
Added mode switching on NowPlaying screen
Added all episodes playlist
Added authentication support
Fixed high data usage behavior on metered connections
Fixed large opml import causing app crash
Fixed issue with url detection in searchbox
Fixed intermittant crash during playback
Fixed failure to load some cover art
Fixed cover art sizing issue
As you can see, the developer has been busy again! Another impressive release, here it is in action: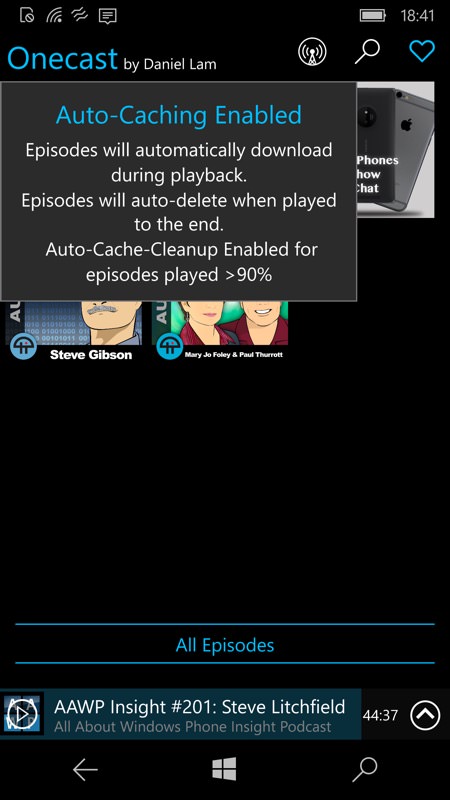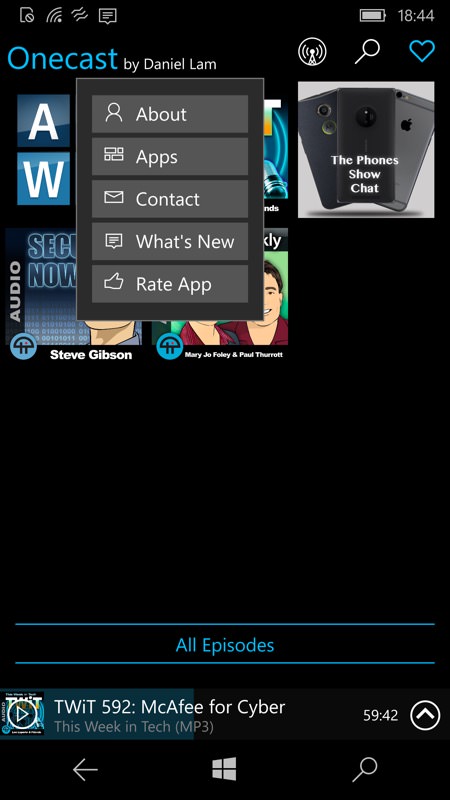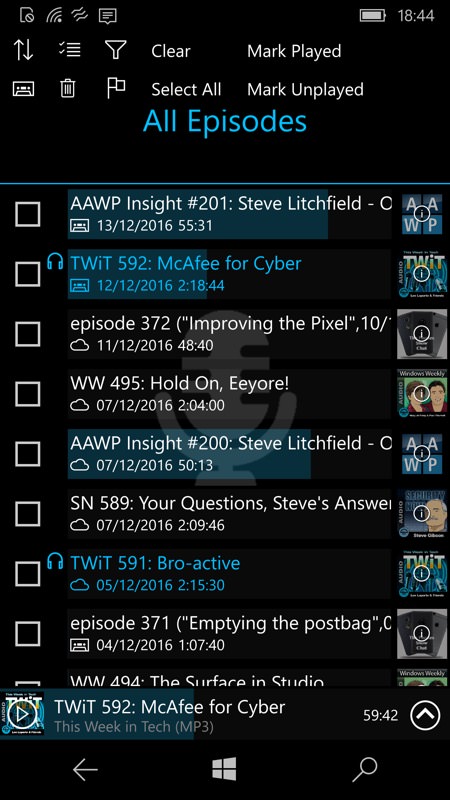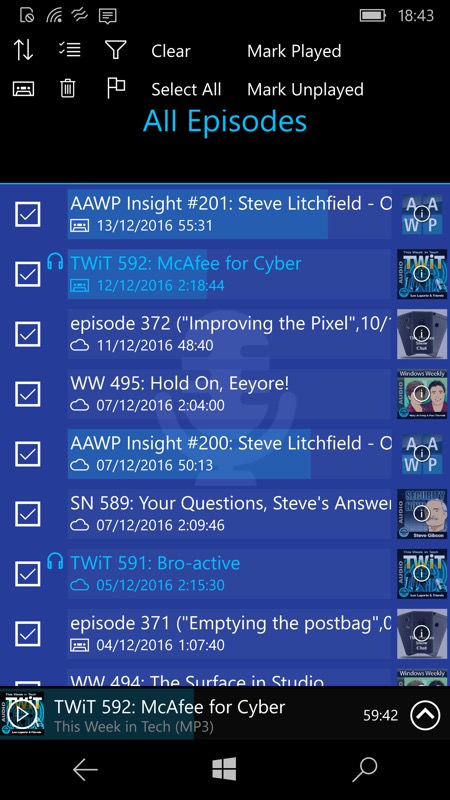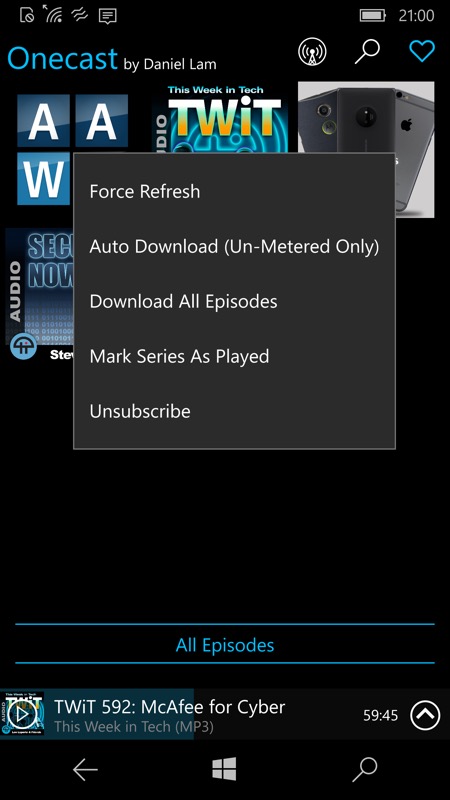 You can grab or update OneCast in the Store here, it's a free download (with in-app-purchases to donate to help development if you want to). Have you been using OneCast? Any comments or reviews?