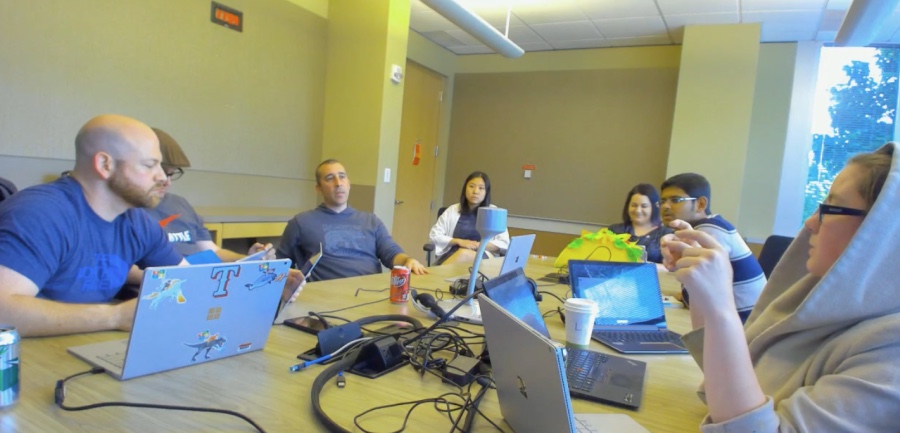 Some selected questions and answers from the chat fields on the webcast (all text is as-is, with no typo corrections!):
can u have any news about mobile cshell build will it come to lumia 950 or not? coz really tired to see features 2 build which don't have anything new. Can we get redstone 3 build on mobile?

We have no plans to move off FEATURE2 (on mobile) currently.

Will Feature2 for Mobile contain CShell, or Redstone 3?

we really need night mode for windows 10 mobile feature2. most important feature ever.

That feature is not on the road map currently, sorry.

are there ANY features planned for the feature2 branch?

As we've mentioned, we've got some enterprise-focused features planned!

will the Fluent Design come to Feature2 any time soon?

Elements of Fluent have already showed up in the apps on Mobile! Check out Groove or the Maps app.

so, Feauture 2 is the last for 950XL, no RS3, correct?

You shouldn't worry about the branches and what they mean.
At which point I refer readers to my chart from my Windows 10 Mobile and the Future piece, which lays out where 'feature2' and the state of W10M sits within the 'Windows 10' world: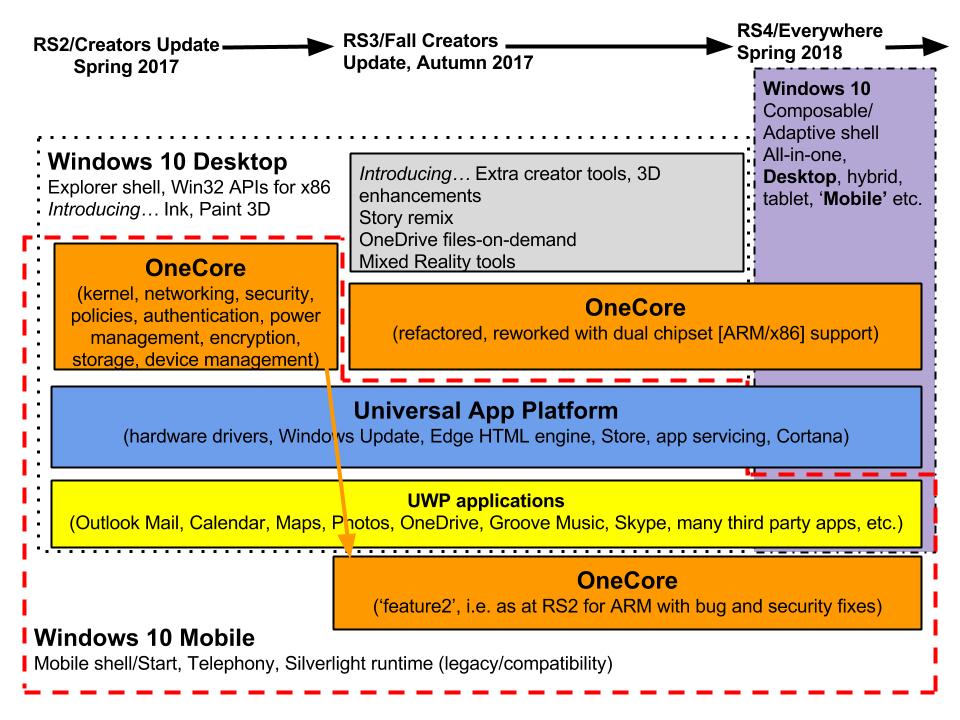 The final answer is about right though - for most Windows 10 Mobile users, you shouldn't have to worry too much about branches - the OS is already feature complete on existing mobile devices and other feature and functional updates will come from UWP and UAP updates as the months roll on. Plus the inevitable bug fixes - I'd complete agree that there are still minor stability issues. And I'd suggest that, at the moment, the Fast Insiders ring is the one to be on since that's the one with the most fixes!
PS. The question about 'night light' is interesting, though you only really need this if you're planning to look at white-backgrounded applications at night. 99% of my use of apps and features on Windows 10 Mobile at night is with dark themes. I guess it depends how much you want to surf in Edge? And even then, use Monument Browser to in its dark mode instead?