If you've been trying Monument Browser then you'll be curious as to what's changed since my January story. I've attempted a changelog below:
Fluent Design 'acrylic' blur used for menus and other UI elements

'Find in page' feature added

An option to save a page offline in HTML, preserving many of the contents of the page for true offline reading later

The ability to annotate a web page with scribbles and notes and more, and then share the result

The usual bug fixes and optimisations
Why use Monument Browser? Well, capable though Edge is, it still a poor relation to the same application on the desktop - the page annotations are perhaps something most mobile users won't miss, but the ad-blocking extensions from the desktop are sorely missed on the phone, especially given potential limited connection speeds. And yes, I appreciate the irony in me talking about ad-blocking, given that AAWP runs to some extent on page ads.
Essentially, Monument Browser fills in the blanks that Edge is currently showing on Windows 10 Mobile and, until Microsoft pulls its finger out, is probably the better choice.
In an attempt to benchmark Monument Browser against Edge, both on the very latest versions under the Creators Update, I headed for some likely sites and pages. In each case, I timed things until the loading bar had finished and the page was responsive to swipes (except where stated):
Site/Time to completion (nearest sec)
Monument Browser
Edge
Headline story on The Verge
2.5
4
Headline story on AndroidBeat.com
2
10
Headline story on Gizmodo.com
3
7
AAWP 'Creators Update arriving' news
(til all Disqus comments loaded)
5
19
Quite a dramatic difference, not least because Monument Browser is still based on the same Edge rendering engine as the built in Windows 10 browser. You can see this by trying both on html5test.com - they score almost identically (452 versus 457), with the same warnings and notes.
The stripping out of resources that are (probably) not needed (including ads) makes a difference, plus the extra use of background processes to grab images even after the page has been rendered. Across all sites, I'd say that Monument Browser is roughly twice as fast as Edge, easily enough to be noticeable.
As usual, I wanted to give this major new tool a run through in screenshots: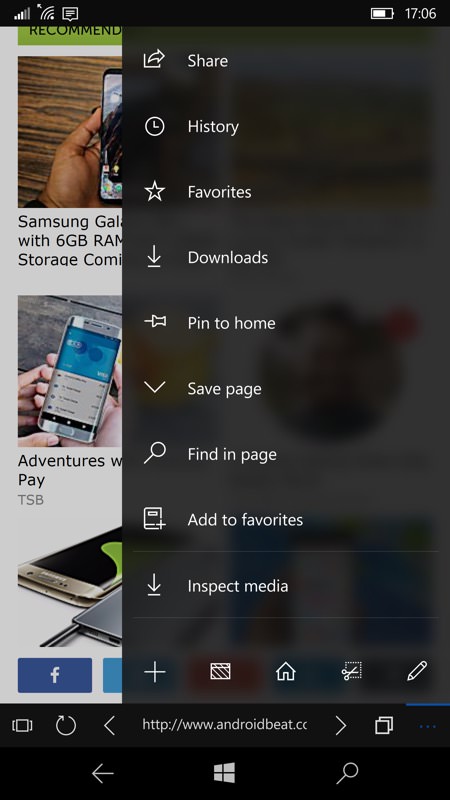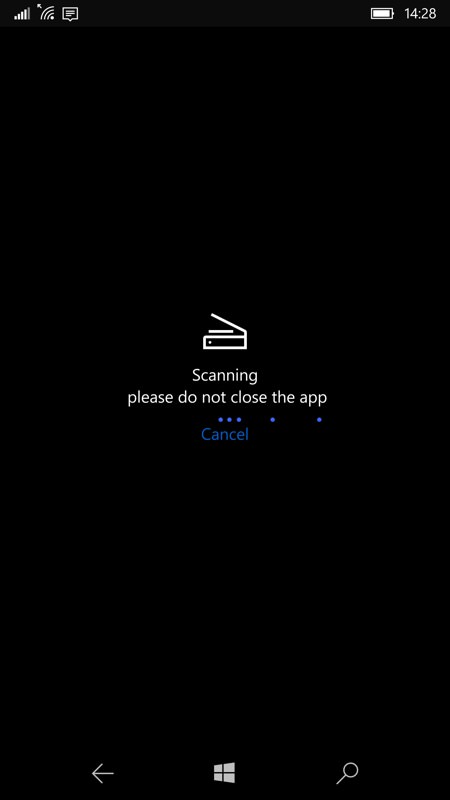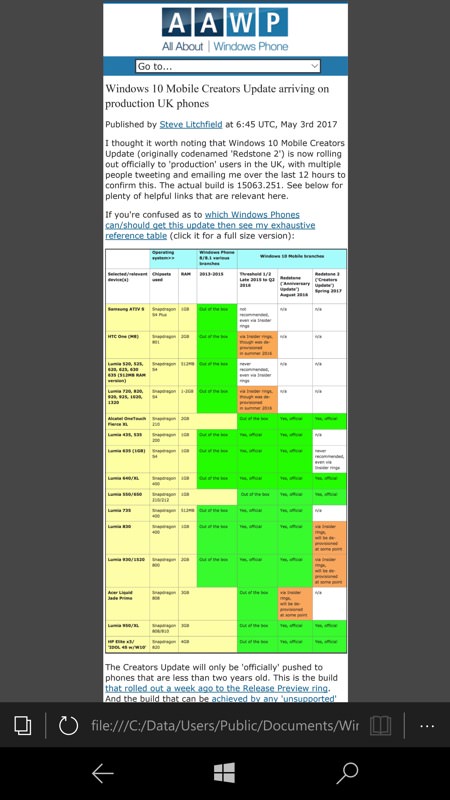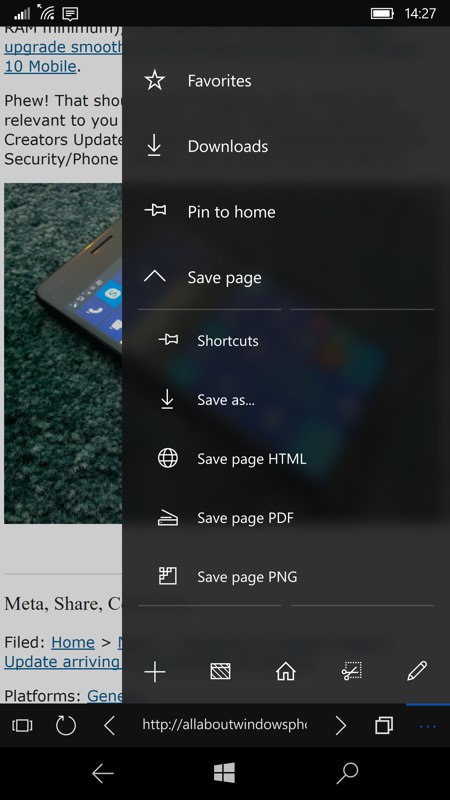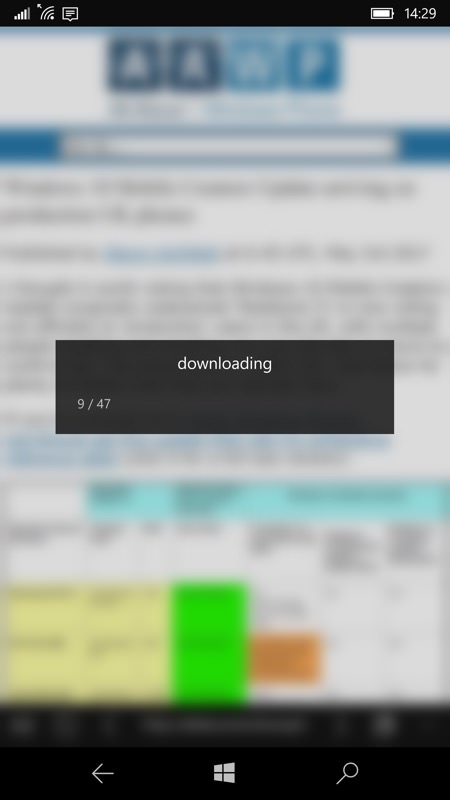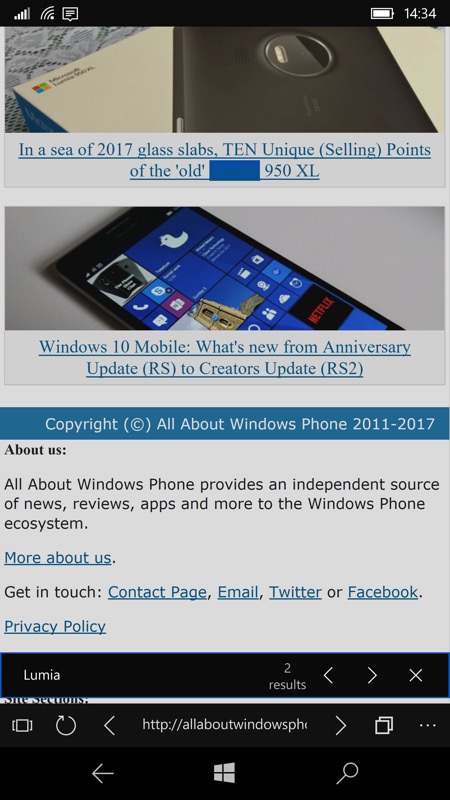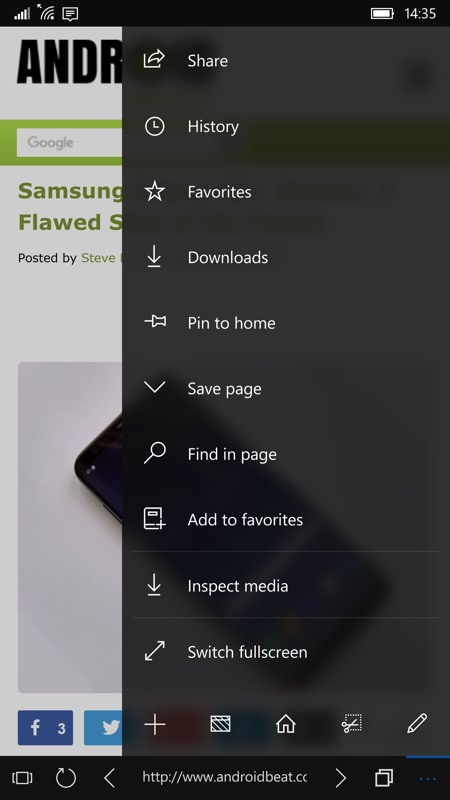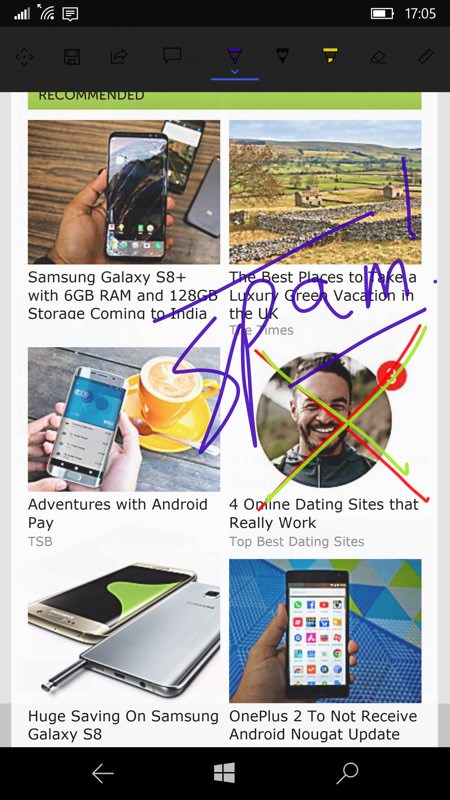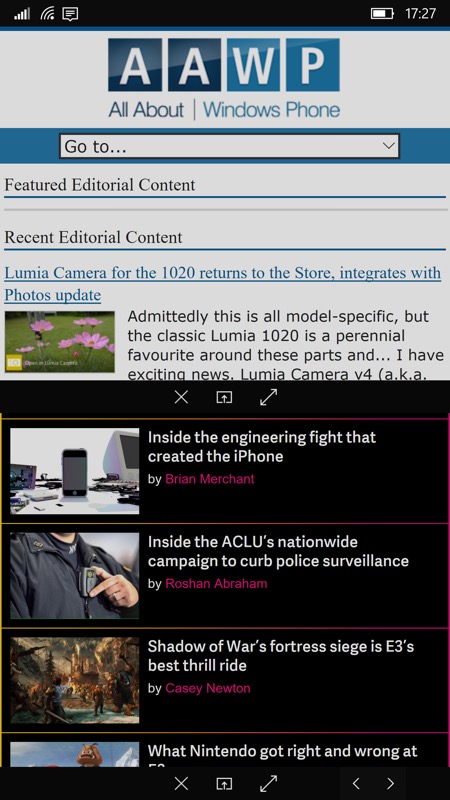 Very impressive. Monument Browser still has its flaky moments, but it's well worth installing, upgrading to 'Pro' (to support development - it's only £1.40), and then sitting back and waiting for updates to make it even better. It's here in the Store.