AAWP is being current defined as(!) All About Windows for Phones - hey, we're moving with the times!
Although the AAWP web site is pretty 'responsive' in terms of adapting its layout to different screen sizes and aspect ratios (thanks, Rafe!), and although Microsoft Edge (and Internet Explorer) manage the essentials of caching images (etc.), there's no doubting that a well written application can provide an extra turn of speed and focus.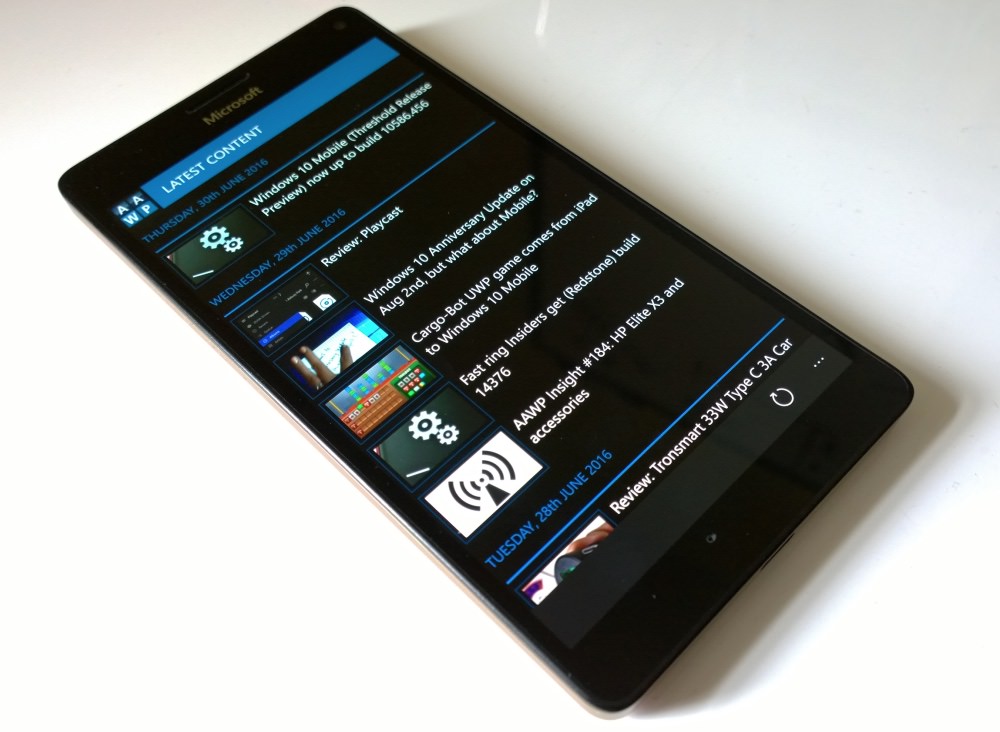 Plus, with full control over rendering, there's the chance of using a dark theme too, something which a vanilla web browser can't hope to match - this helps when reading at night and also helps with power consumption when using a device with an AMOLED screen, where every fully lit (i.e. white) pixel is burning power as fast as it can.
To give you an idea of how it looks in action, here's a walkthrough. Do note that there are still things to add to 'AAWP Universal', we may announce these in a Flow story in due course, though if you have it installed then it'll just update in the same way as any other Windows Store application: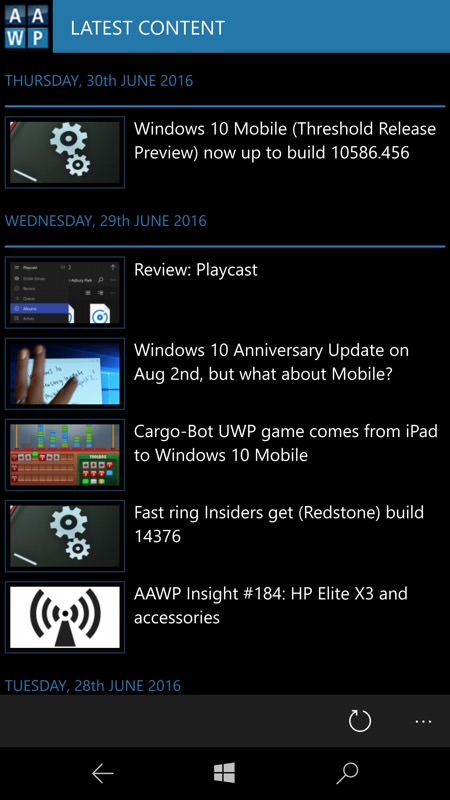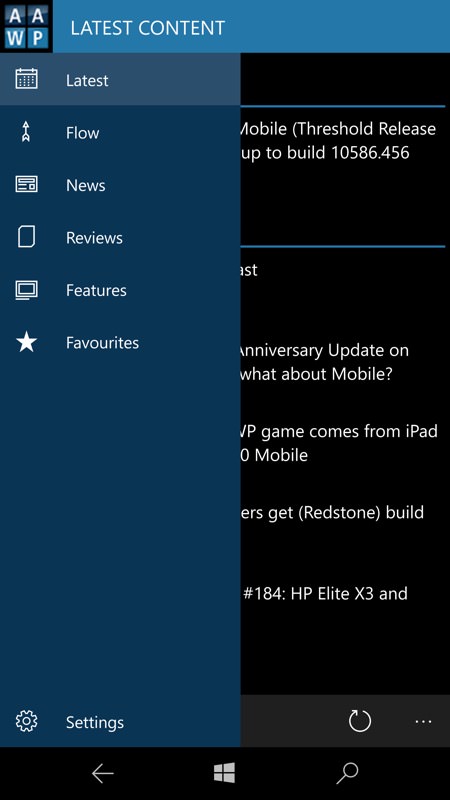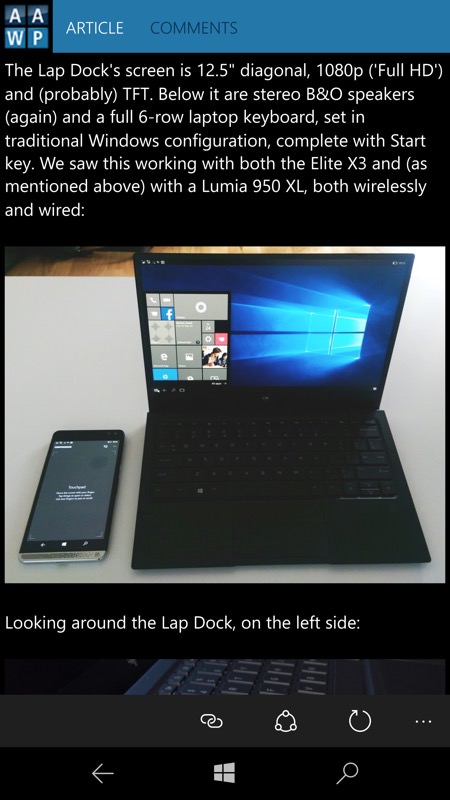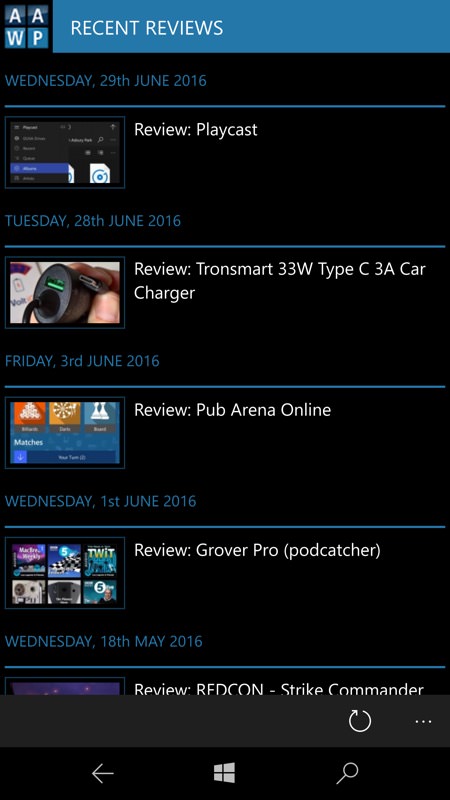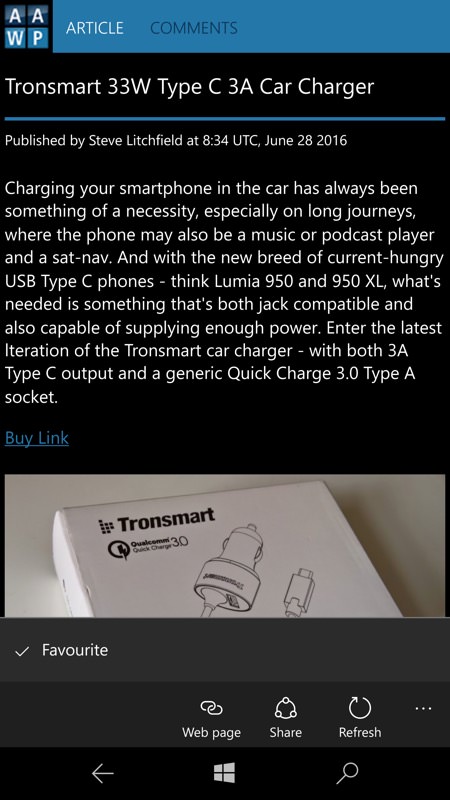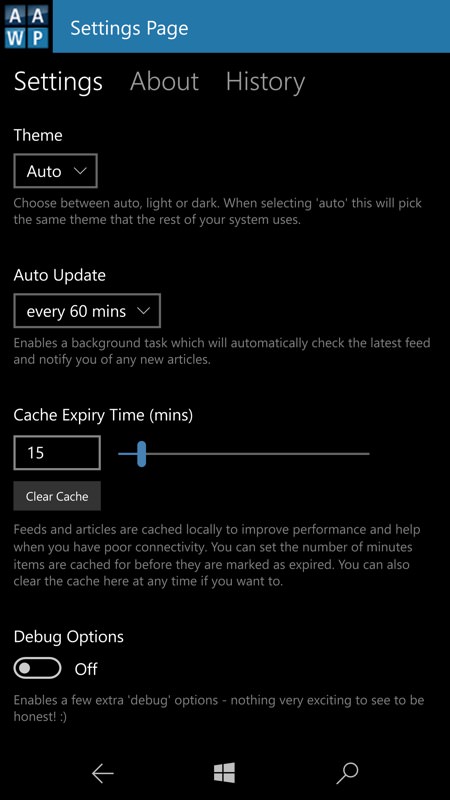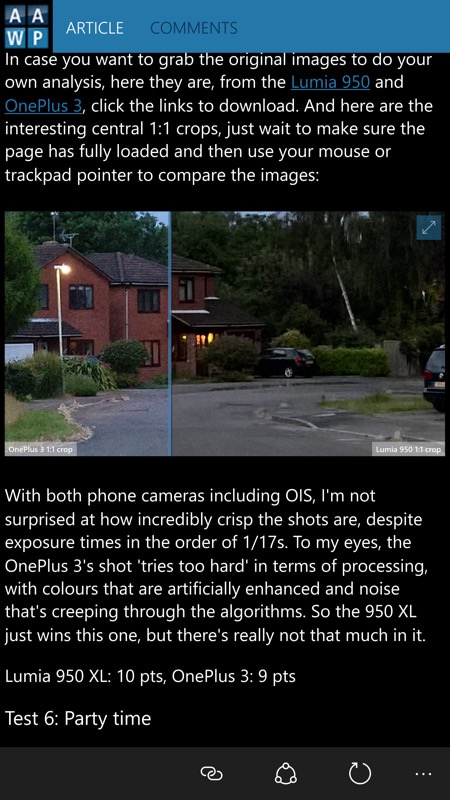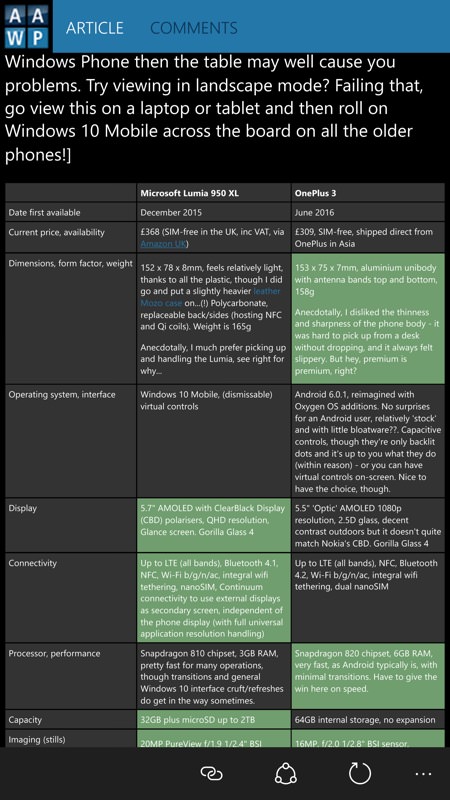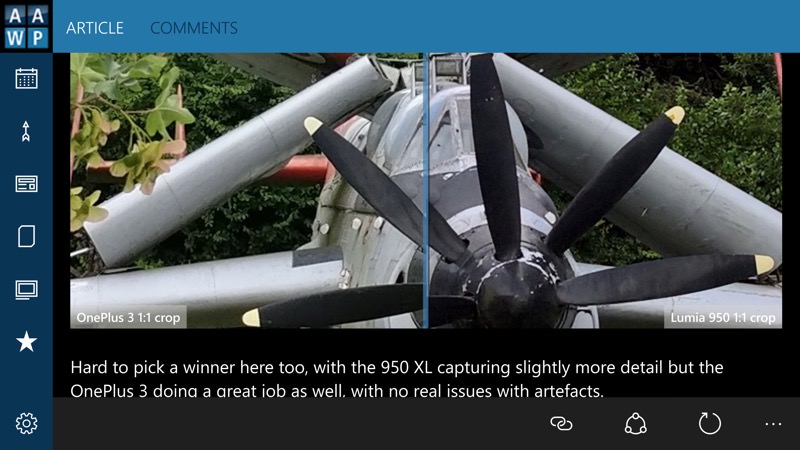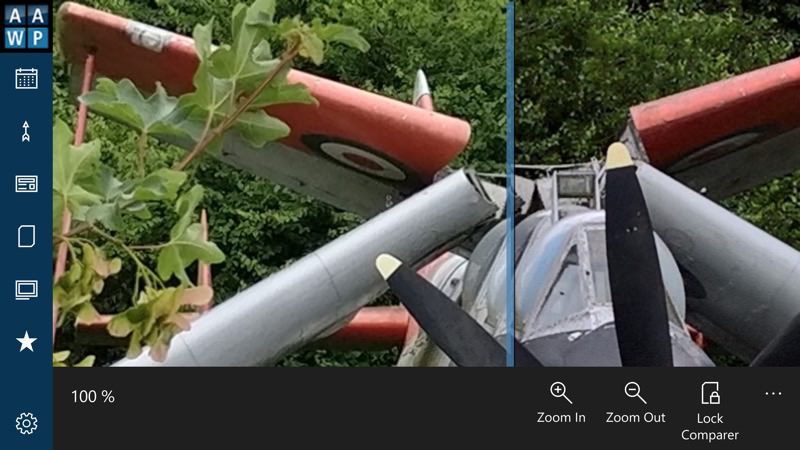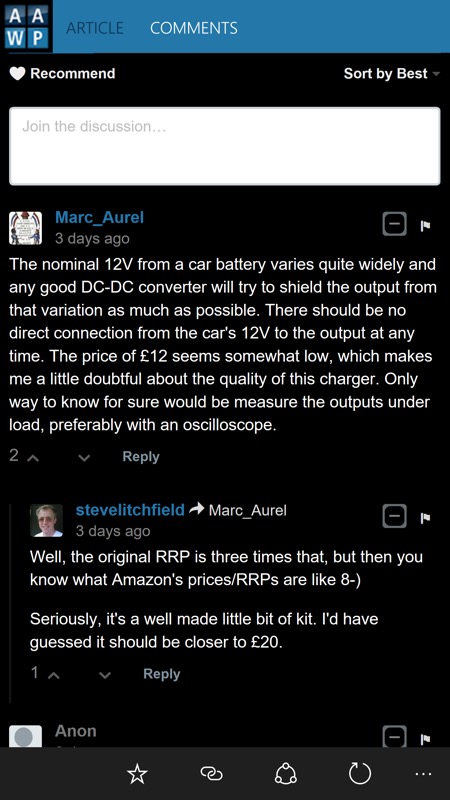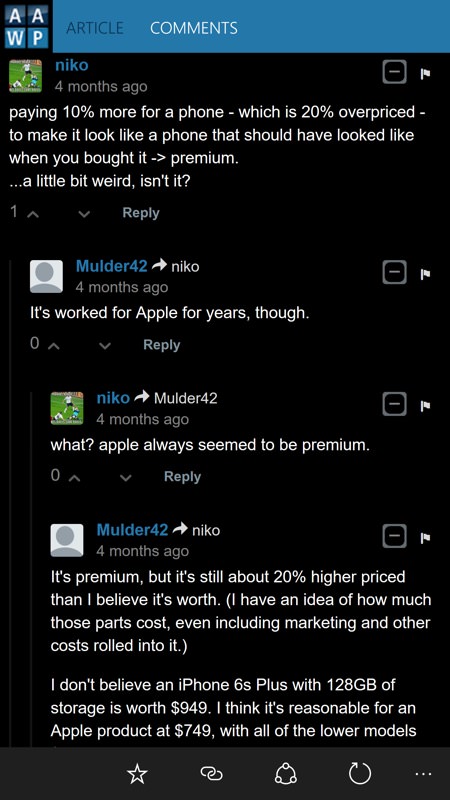 You can grab 'AAWP Universal' from the Store here, it's a free download.
A huge thanks to Joe Blumenow, the developer of this UWP, for his hard work and dedication over the last few weeks. I'm sure he'd welcome messages of support and, in the fullness of time, some virtual beers. More details to follow on this, perhaps!