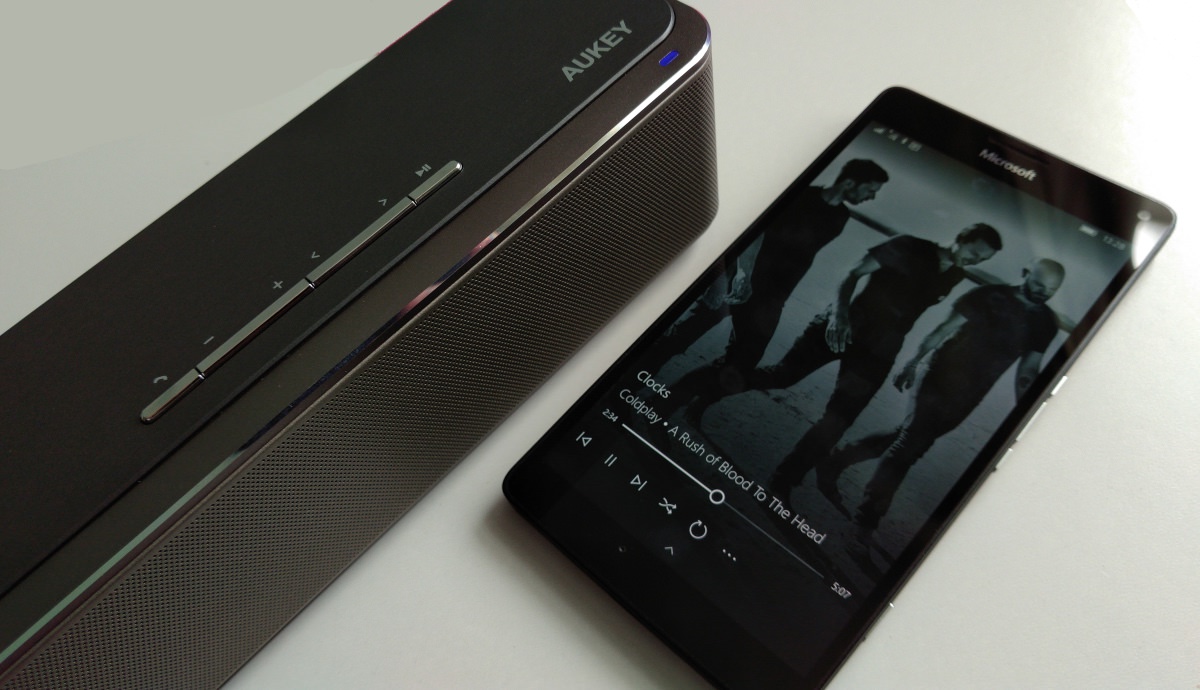 There's clearly some trickery going on here, because the effect of this 'Rolls Royce' speaker is that the whole chassis is aluminium, when in reality the huge grille, front and back, is aluminium-effect plastic. But don't hold that against the SK-S1 because the chamfered aluminium panel at the top adds a huge air of quality to proceedings on its own. And if all the grille was metal then weight would be another 20g or so. Not to mention the cost of drilling holes in that much aluminium!
Regardless of the premium silver looks, what matters in any Bluetooth speaker is the sound, of course. I did note the cutaway diagram on the Amazon UK product page:

If those speaker cones look like they mean business then that's because they do. Savour these specs:
8W per channel, with twin rechargeable cells inside in series, giving 7.4V at 2000mAh, with a typical playback time of around 8 hours and a typical volume of over 80dB maximum (at around 1m).
So 16W total - and, ignoring that different manufacturers quote speaker power in different ways, once you get up in double figures you're talking about serious volume and fidelity.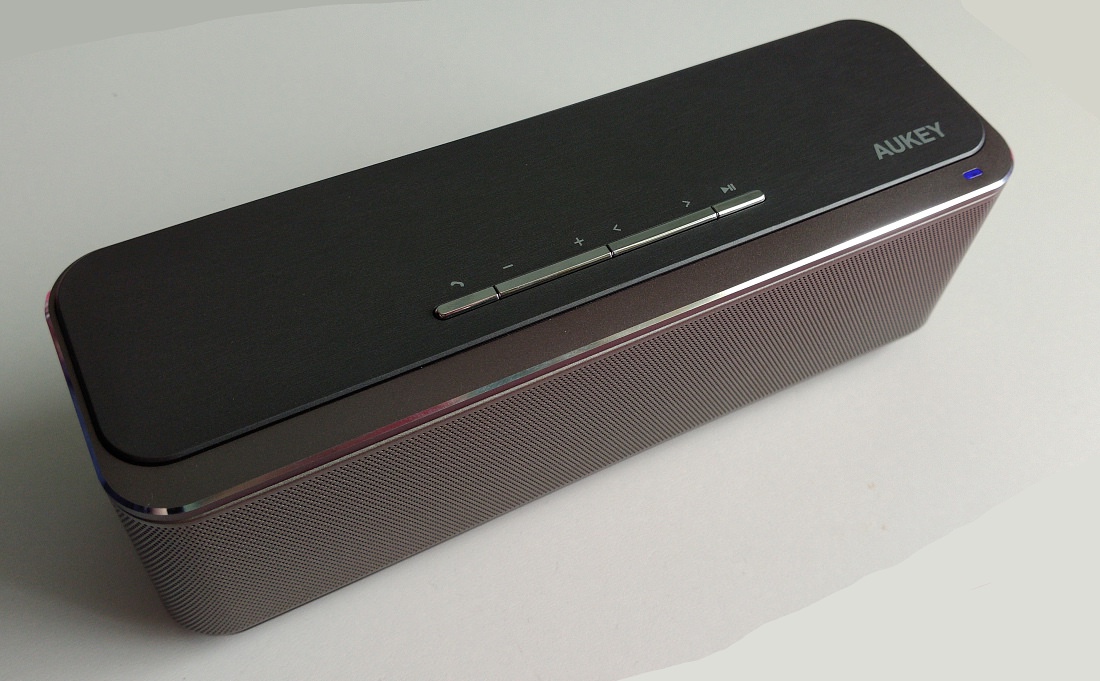 In this case, the acid test is listening. I hooked up my Lumia 950 XL (though any Bluetooth-capable smartphone will do here, of course) and played a variety of music types. As with other Bluetooth media solutions, the actual volume is a function of the volume setting on the phone and that on the speaker, i.e. the two are separate and get 'multipled' together. For most music types, I found that the volume output couldn't be kept at 100% on both, since the speaker was so loud that I was seriously worried about attracting the attention of all my neighbours and getting complaints!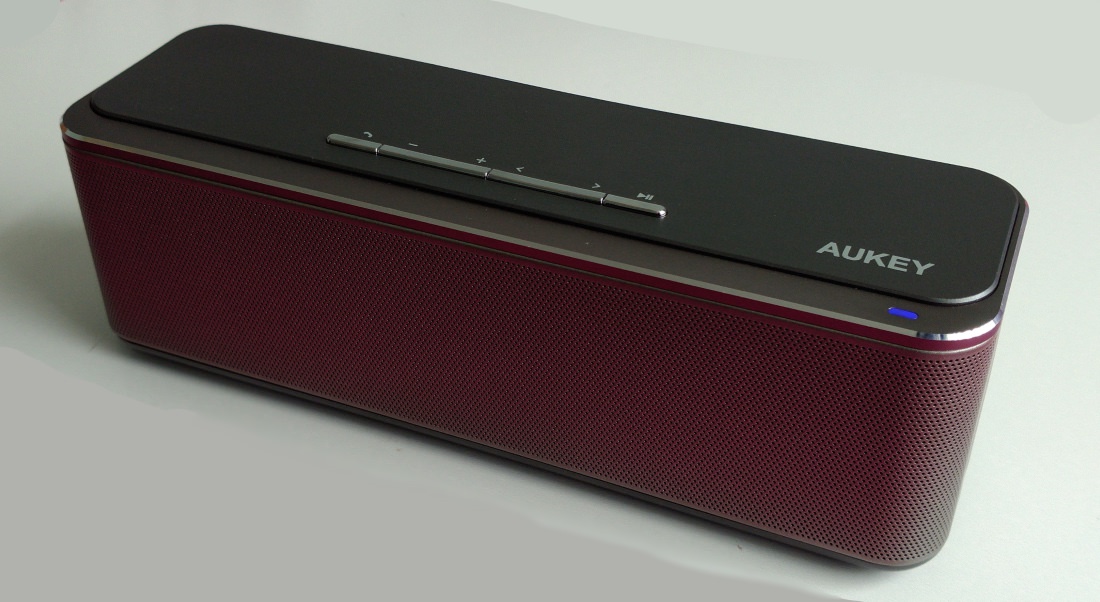 What's really impressive here isn't the volume though - it's the bass. With those serious speaker cones and with full reflex air movement out of the back of the SK-S1, the fulness of the bass is astonishing. In fact, never mind putting the AUKEY SK-S1 on a shelf or table - hold it in two hands on front of you and you can feel all the low end, vibrating through your hands and against your fingers from the back of the accessory. It's an amazing demo.
The speaker's effective 4000mAh (at the more normal 3.7V) battery does take a while to charge up, at least 5 or 6 hours, so it's an overnigth job in reality. And it's via microUSB, which is a slight shame for anyone now standardised on USB Type C, though you of course get a charging cable in the box.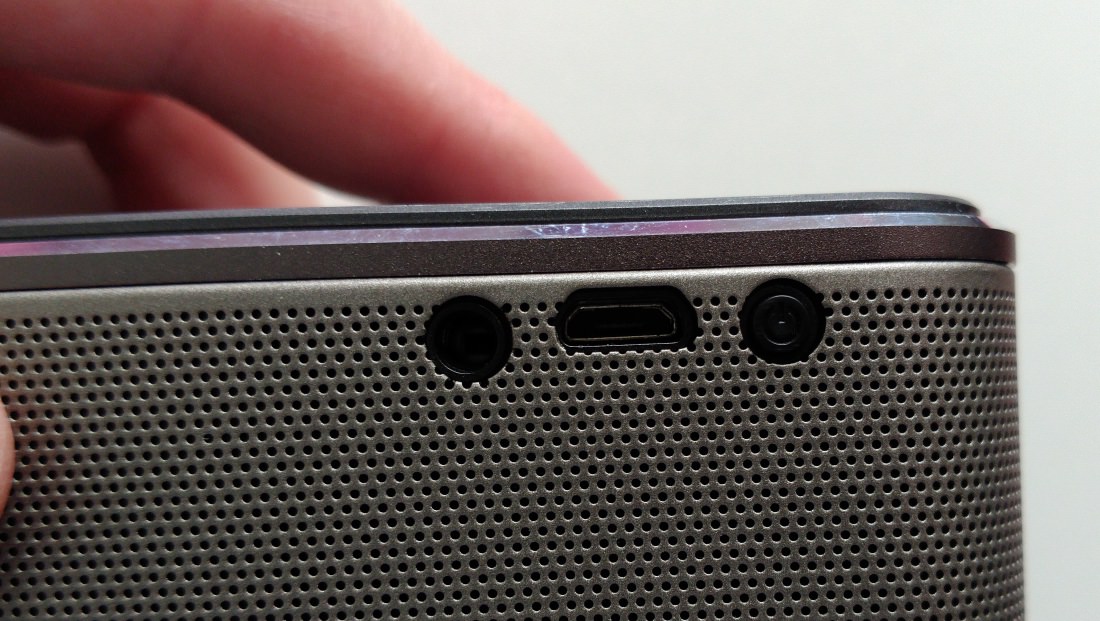 In fact, you also get a line cable, 3.5mm to 3.5mm, in the box - and this means that you can dispense with the vagaries of Bluetooth encoding (aptX isn't supported, though A2DP HSP/HFP are) and simply wire your smartphone in, if needed.
Controls are thankfully split out - previous AUKEY speakers have tried to combine volume with playback control, with disastrously confusing results. Here it's obvious what each button does: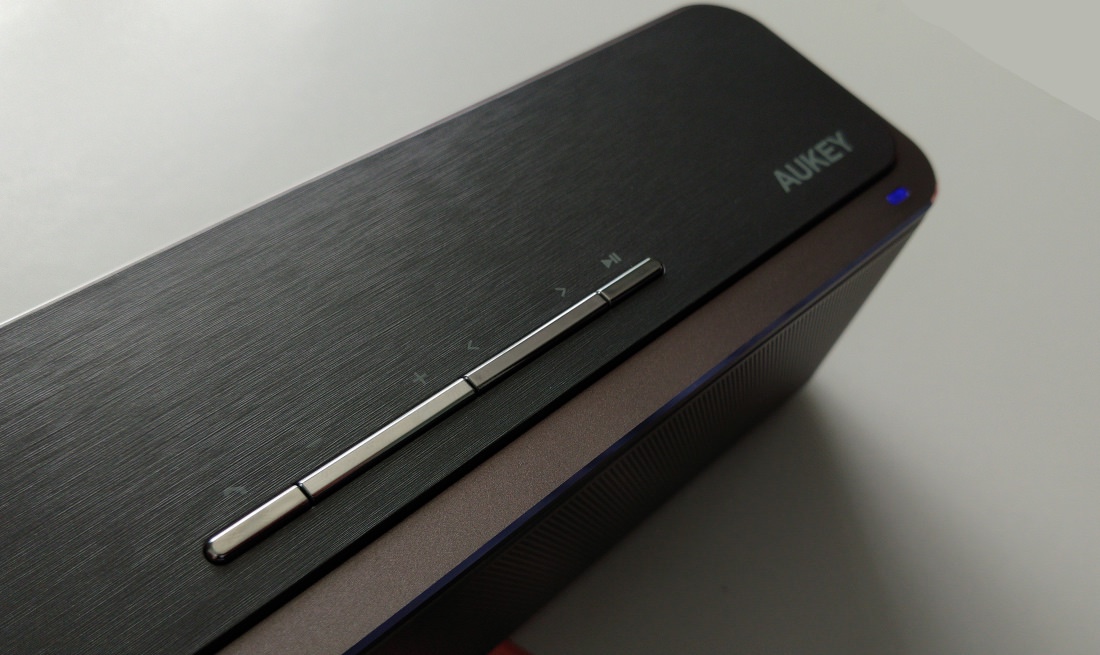 Priced at just over £30 at the moment, this is easily the most impressive Bluetooth speaker I have ever tried, yet is far from the most expensive. In fact, leaving aside the missing aptX (and aptX HD) support, this could be the bargain of the year in terms of (literal) bang per buck. In fact, as I write this, I'm working out how to make sure this makes it into my day to day gadget-bag - it's that good*.
* I notice that it's running a 4.5 star average on Amazon too, so it's not just me that's a fan.