Here's the current listing on the German site: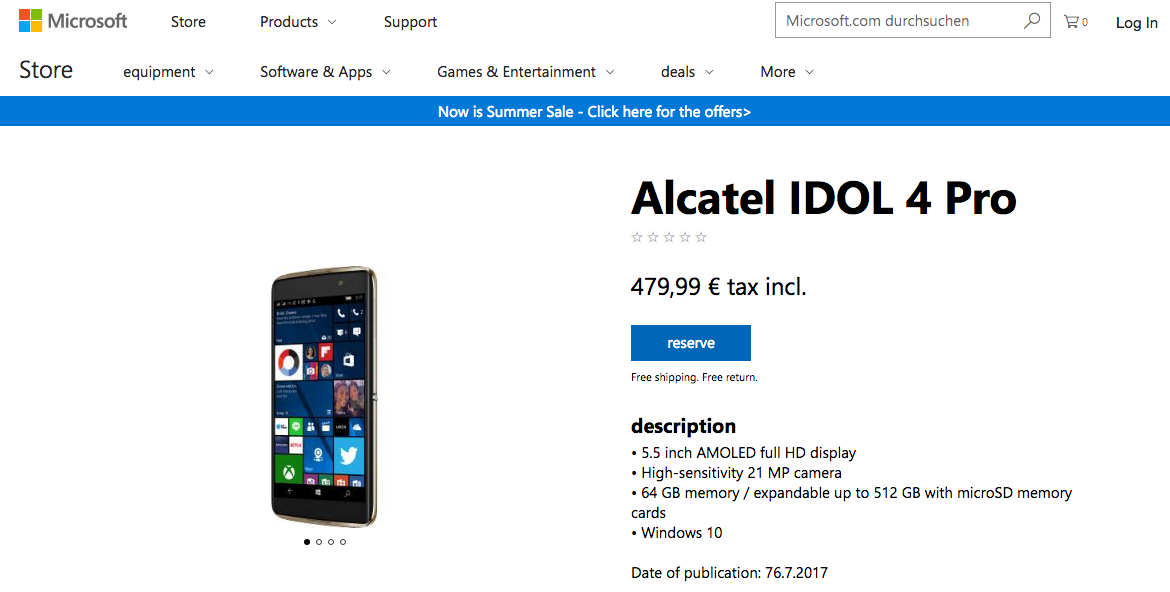 480 Euros is about £420 in the UK, which is still expensive for a Snapdragon 820-powered phone in mid-2017, though it's now at least within striking range of what enthusiasts might pay. Plus, as with the Elite x3, if there's a business angle here then there's every chance that buyers can 'expense' the device away anyway, plus get the VAT back (in the UK), so it's then about £350-ish.
A reminder of the IDOL 4 Pro's specs':
Display: 5.5-inch 1080p AMOLED, Dragontrail glass
Processor: Qualcomm Snapdragon 820, 2.15 GHz
Memory: 4GB RAM
Memory: 64GB, expandable via MicroSD
Camera: 21 Megapixel Sony IMX230
Front camera: 8 megapixels
Audio: Dual JBL-branded speakers
Battery: 3000 mAh, QuickCharge 2.0
Miscellaneous: Continuum, VR, Windows Hello with fingerprint scanner
This is also available on the Microsoft UK site here and the Microsoft France site here.
There's no sign of the VR visor that shipped with the Idol 4S with Windows 10 that shipped late last year in the USA and which we reviewed here. Again pointing to business functionality more than this being for consumers - those speakers are presumably just as good for important speakerphone calls as for consumer video playback.
The shipping date (note that the screen above was auto-translated from Microsoft Germany) contains a typo and is actually 26th July, a Wednesday - and confirmed as such by the France and UK listings. We (AAWP) have a unit coming and will bring you a full review in due course.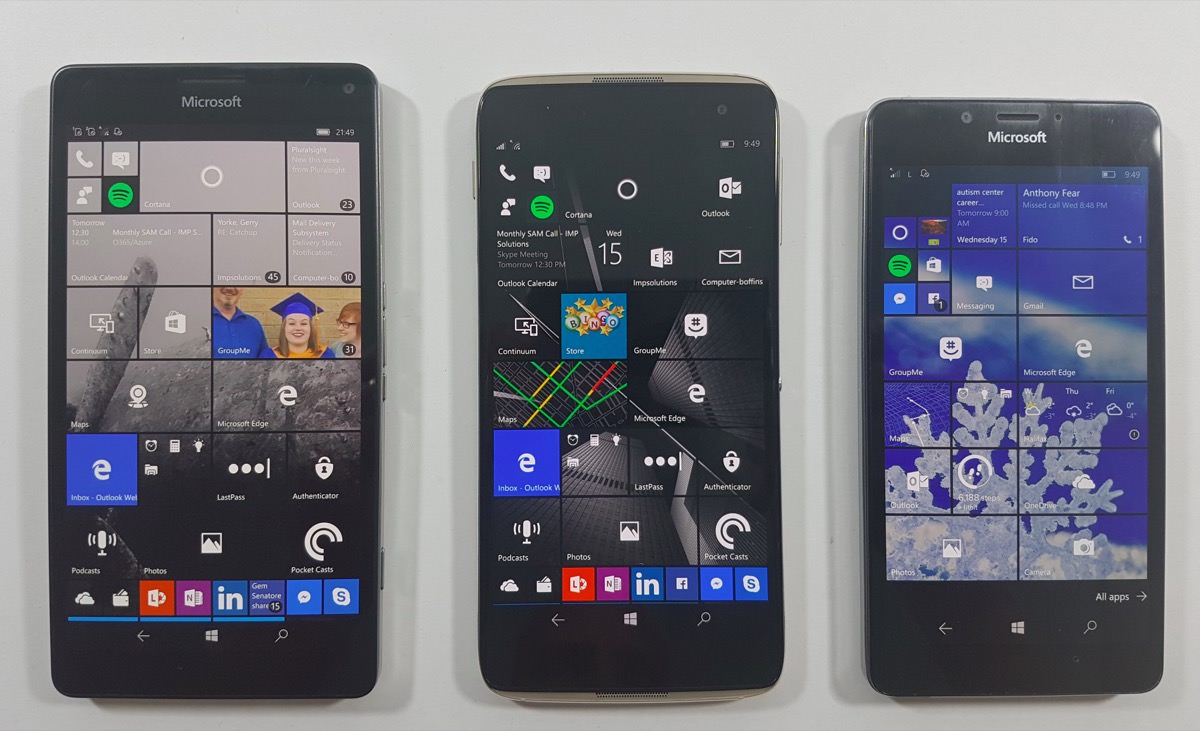 Thanks, Esben!