From the Store description for Hypersonic:
The first NewsBlur client designed exclusively for Windows 10. Hypersonic is clean, simple, beautiful, and designed to run across both mobile and desktop devices.

Two-way synchronization with NewsBlur: synchronize your site subscriptions, mark articles as read/unread, and star articles for later reading.
Beautiful, clean user interface that adapts to every device
Fast and fluid reading experience: swipe left and right to flip through articles, and easily open the full version of the article either inside the app, or in your web browser.
Easily share articles with friends with built-in sharing support
Live tile support, showing total unread count and article headlines.
Sounds good. Here's Hypersonic in action: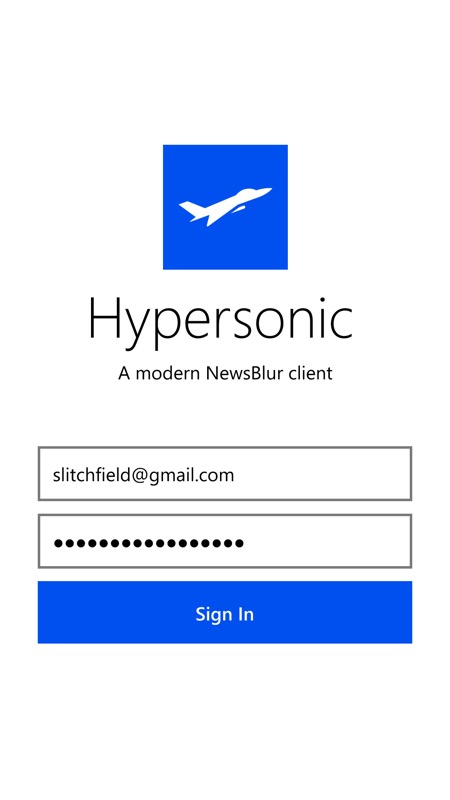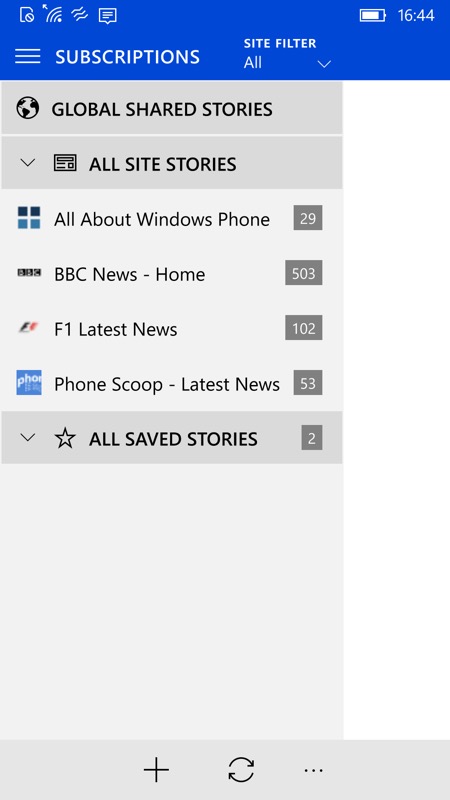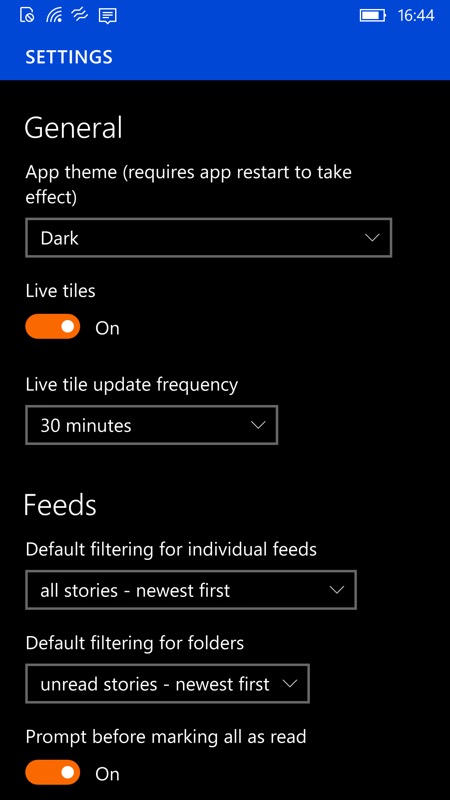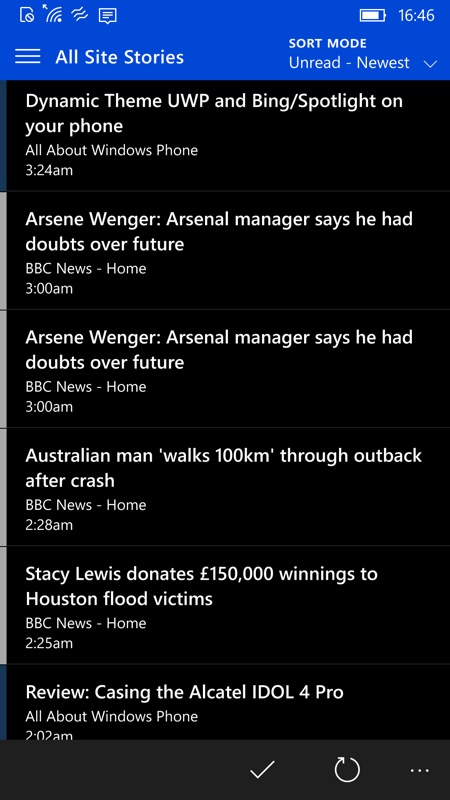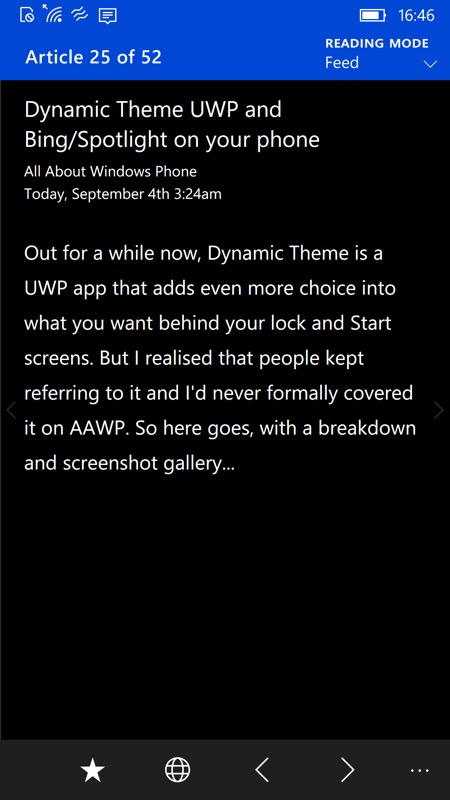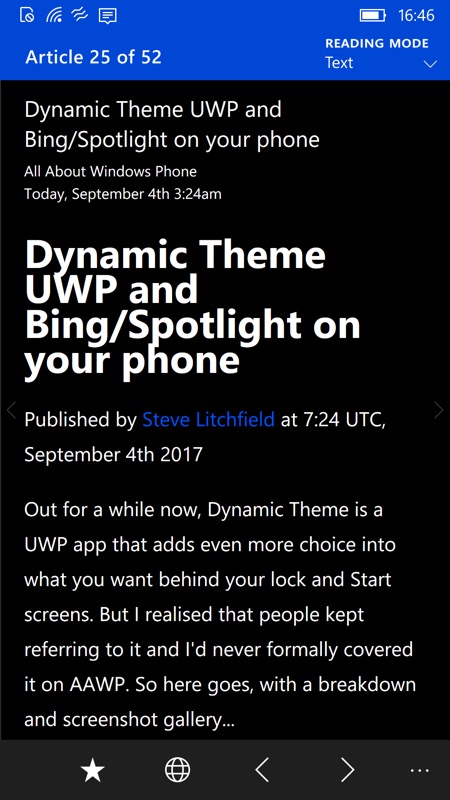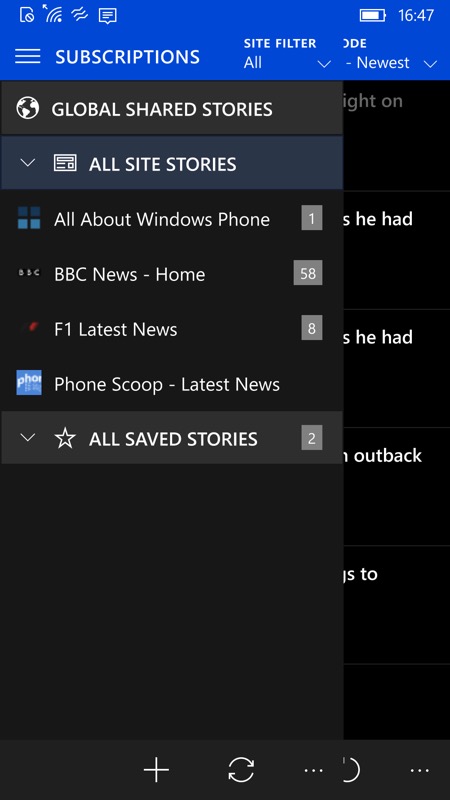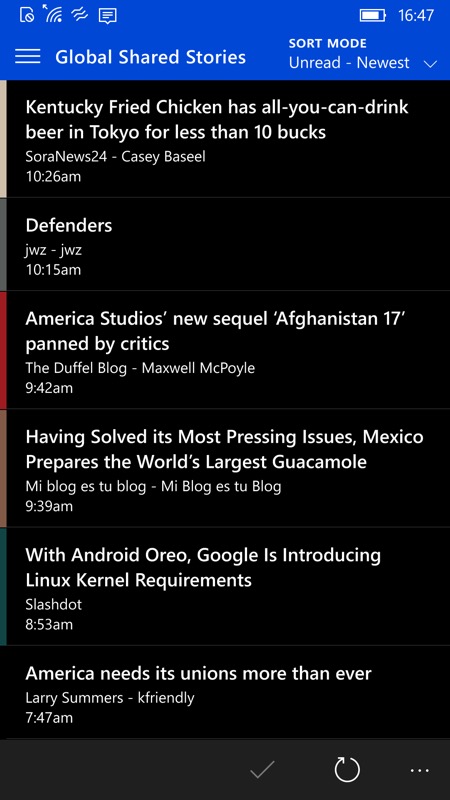 There's also a live tile, though this only shows one new headline, a cycling set of headlines would have made more sense. It's possible that this is a bug under the latest Creators Update Release Preview?
You can grab the free trial here in the Store. The full app is only a dollar/0.75p, don't worry!