Highly recommended if you want an official Microsoft way to manage all your tasks and reminders, and especially if you want all this to be cross platform across the web, all Windows 10 form factors, iOS and Android.
The official changelog for the current To-Do major version is listed as:
Improved: We've improved our Suggestions experience. It loads faster and now it wishes you a good morning or a good evening... it's the little things.
Improved: We've simplified the Suggestions view to make it easier for you to add to-dos to My Day without accidentally ticking them off.
Improved: We've given our icons a little bit of an overhaul and made them a little bolder.
Improved: We've improved our error messages so that you have a few more details about what exactly went wrong.
Fixed: If you changed a due date on a recurring to-do we had a pesky little bug that meant the to-do stopped recurring. We put a stop to that.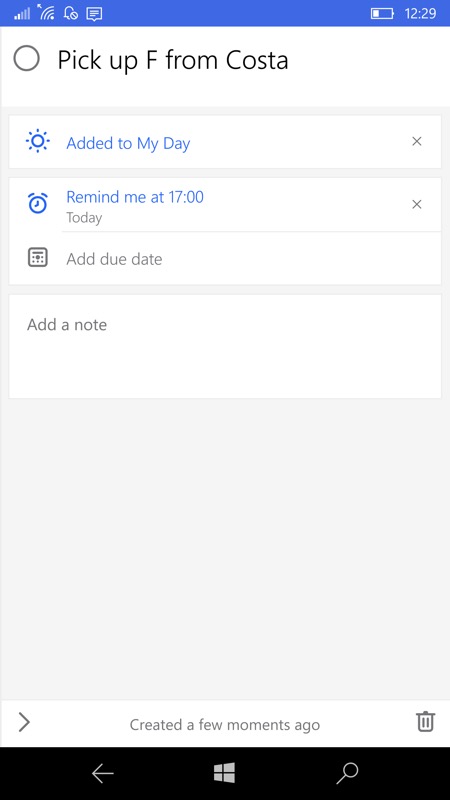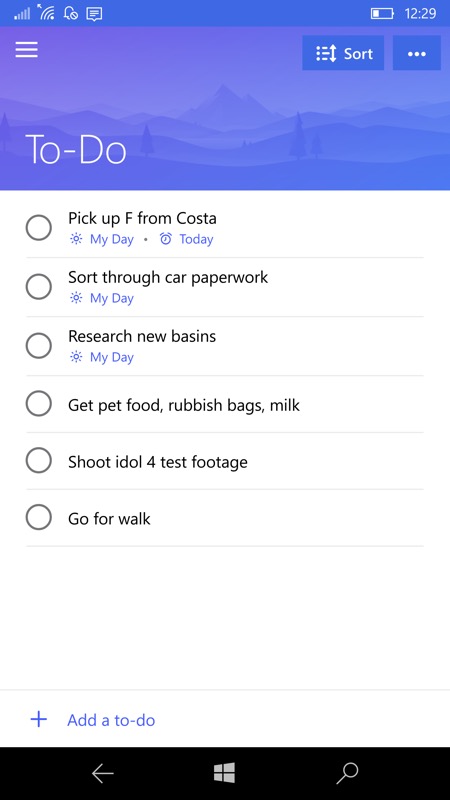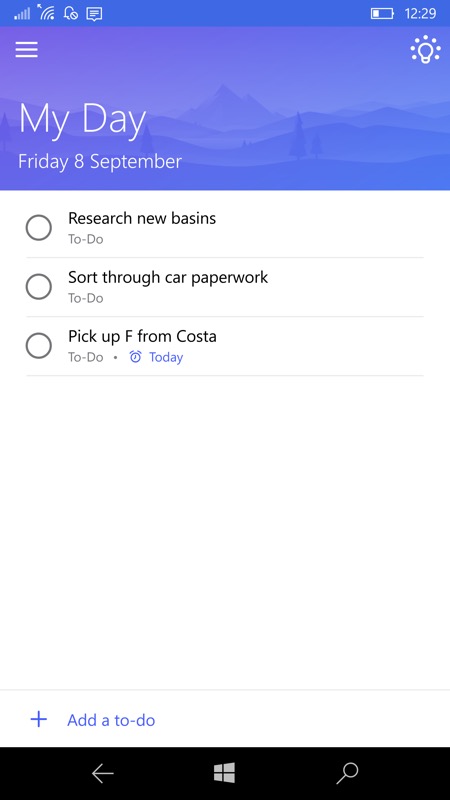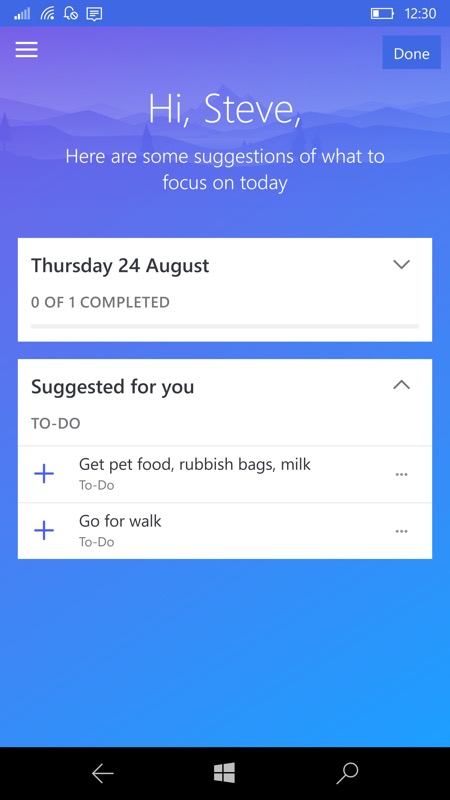 You can grab Microsoft To-Do here in the Store, it's compatible with anything running Windows 10 (including Mobile) - or you can interact with the service online directly at todo.microsoft.com - syncing of content is instant, whatever you use.