From the Store description:
Audiobook player:

open audiobooks from your music folder or SD card
no subscription fees or in-app purchases
timer
progress saving
Minimalist from the start, this may be just what you wanted - after all, it's all about the audio, isn't it? Here's Booxio UWP in action on my Lumia 950: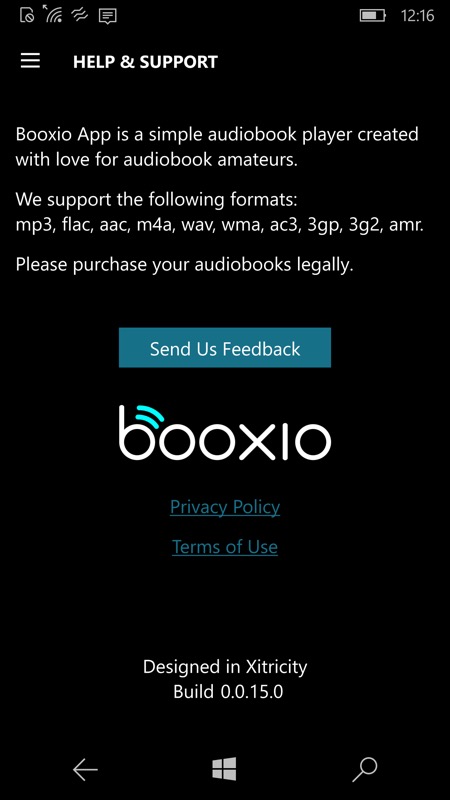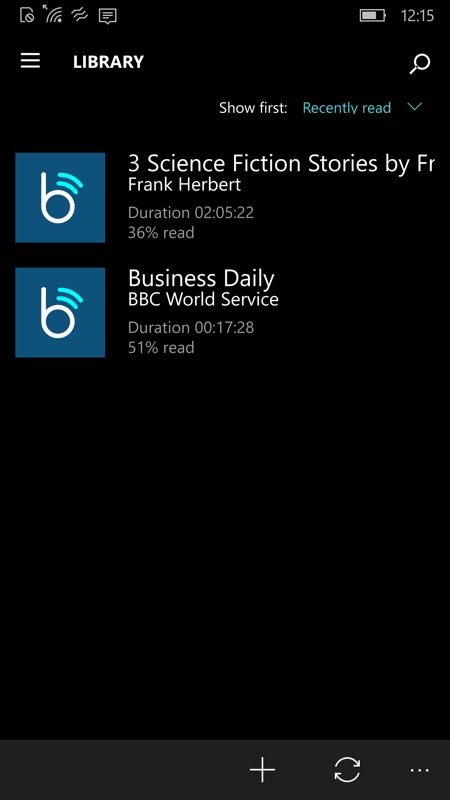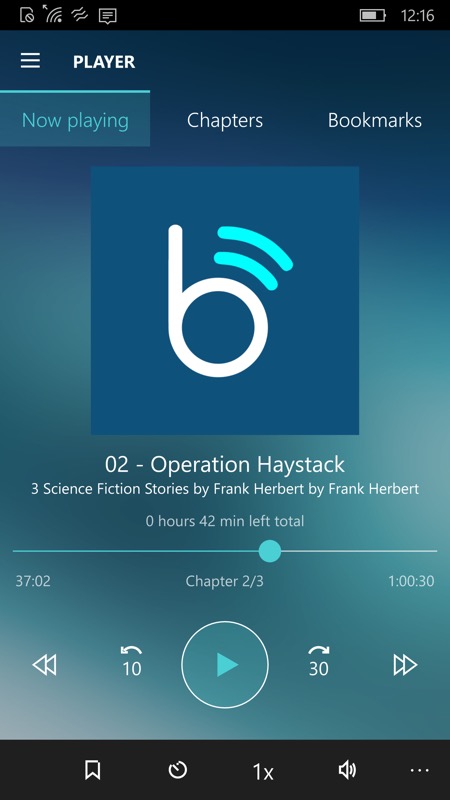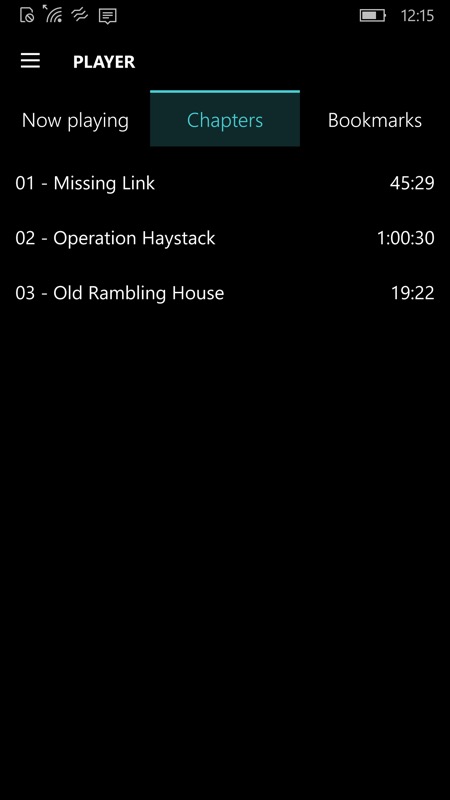 All rather well done for a piece of outright freeware. Recommended for any phone with Windows 10 Mobile.
As in the original Audiobooked UWP review, the biggest FAQ by far is how do you get hold of free audio books online? There are, in fact, dozens of good sites/sources, but use this guide as a starting point. These apps and books aren't a wholesale replacement for Audible, since the latter has all the latest and heavily copyrighted content, but if you have amassed (or are amassing) a library/archive of more legally copy-able (i.e. DRM-free) audio then Audiobooked or Booxio here are terrific players.