Here's the changelog for v2.3.1 since the last time we covered 1Shot here (only a couple of weeks ago!):
Persist OIS settings and restore when camera is loaded
Add geo location to captured video when recording is stopped
Remove preview stretch option from Settings
Change horizontal level to imitate Spirit Level.
Add option to enable / disable Optical Image Stabilisation
Add option to enable / disable Digital Video Stabilisation
Add Digital Video Stabilisation if enabled when loading camera for video.
Add Advanced Photo Mode support (Auto, Hdr and Low Light) exposing those supported by device
Add Advanced Video Mode support (Auto Hdr, Hdr and Low Light) exposing those supported by device
Add Duration display when recording video.
Add TapToCapture property and ensure that capture cycle is kicked off only if its in photo mode.
Show stop button to stop multi capture sequence.
Enable timer mode for video capture.
Add support for additional frame rate for video capture.
I didn't even think it possible to disable OIS on a phone - I thought it was part of the hardware and always 'on' - but I stand corrected. Quite why you'd want to disable OIS is another matter - my drone flying use case is outrageously niche - can you think of any other reason?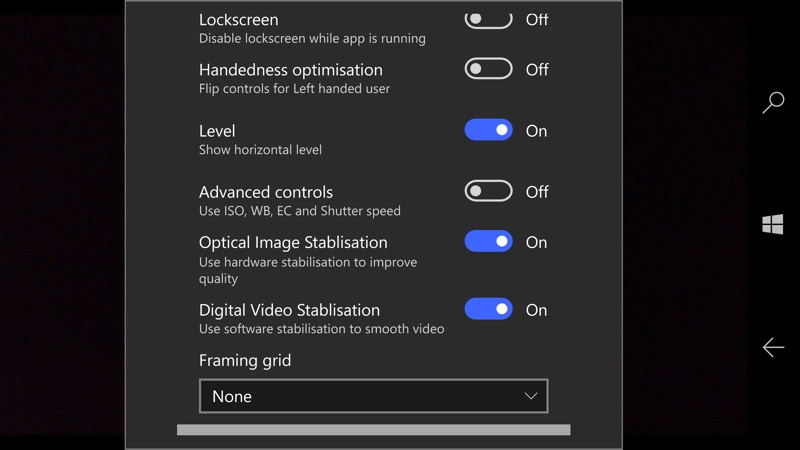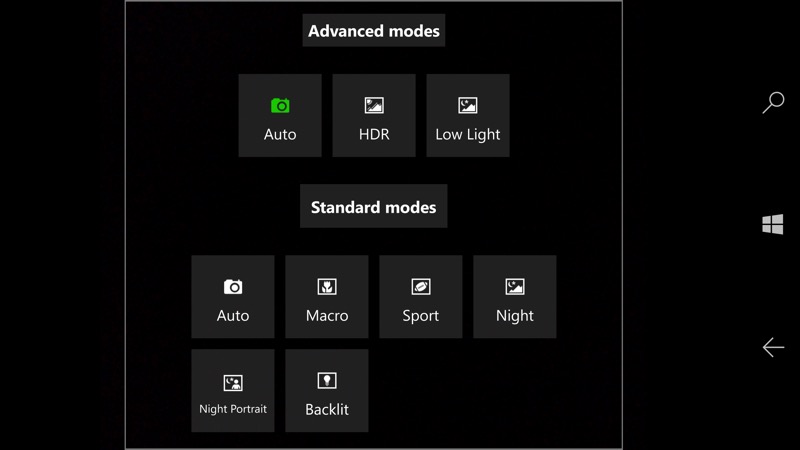 Good to see digital stabilisation added to 1Shot UWP anyway, the feature list and even UI for this alternate take on a camera app for Windows 10 Mobile continues to evolve, month by month and is well worth keeping your eye on.
You can grab 1Shot UWP here in the Store