From the Store description:
The application shows Wi-Fi networks around you. You can view all available details of the networks. The spectrum chart helps you identify overlapping networks and choose the best channel for your router. User can also connect to the listed networks. Please also see the feature list for more info.

And this absolutely works as advertised, here on my Lumia 950: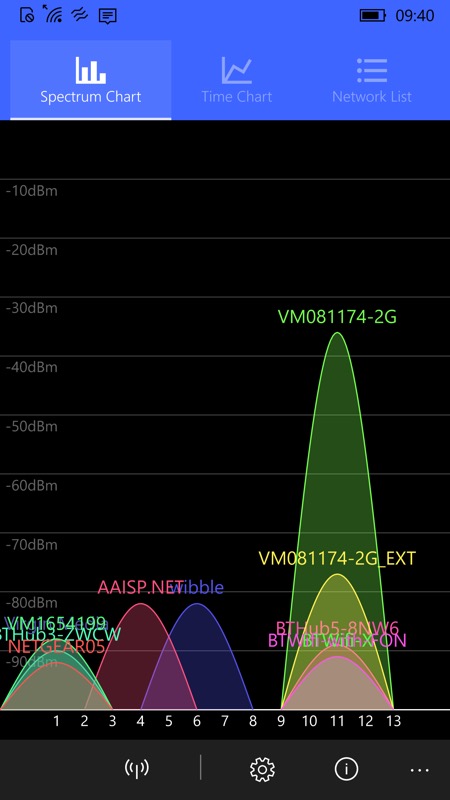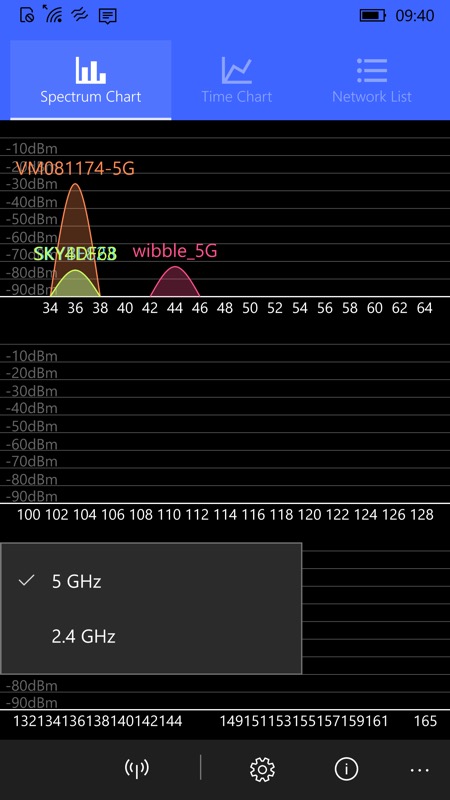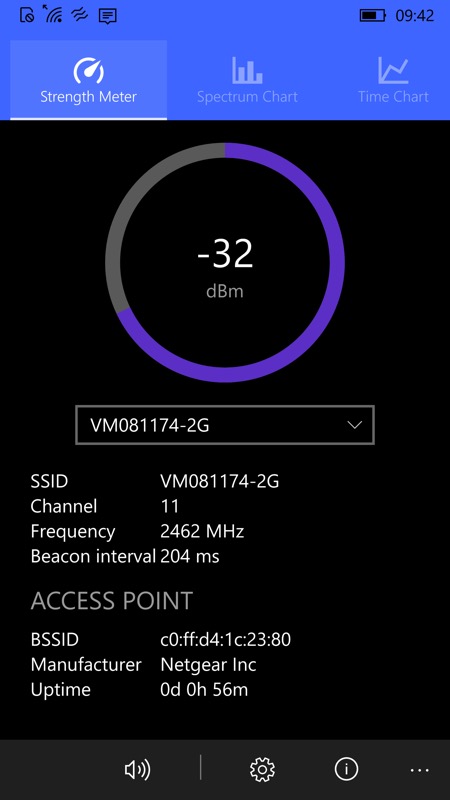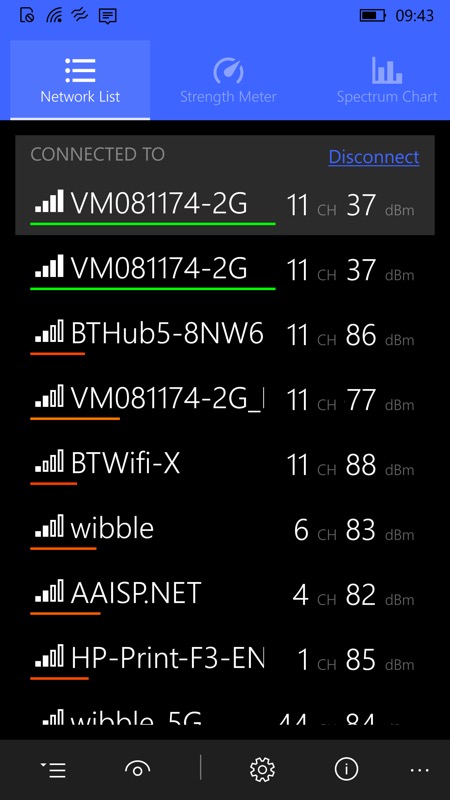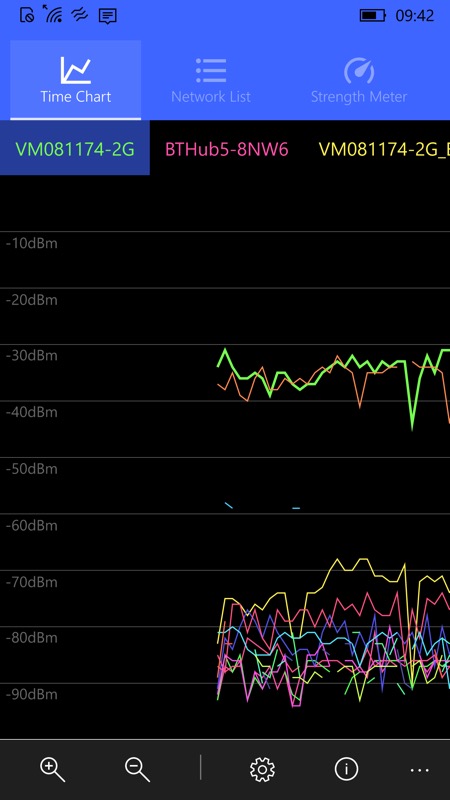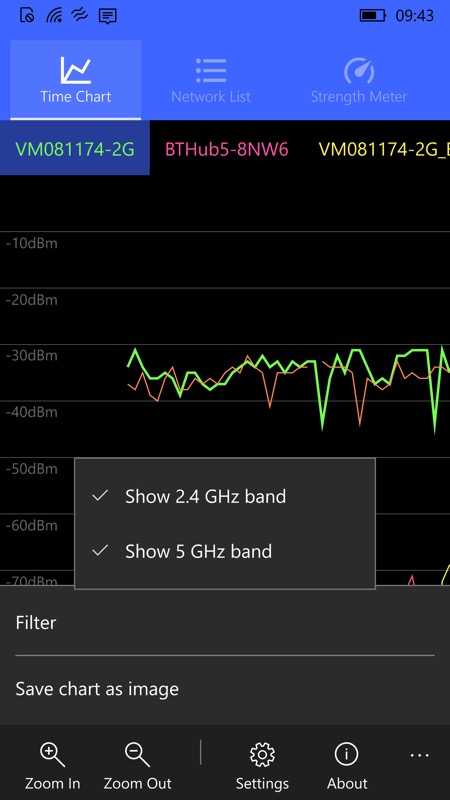 Very nicely implemented indeed. This is a commercial application in the Store, but it's less than £2 for the next week, so grab it while you can.